You only need 6 ingredients and 12 minutes to create this delicious and EASY No Bake Raspberry Fool Dessert!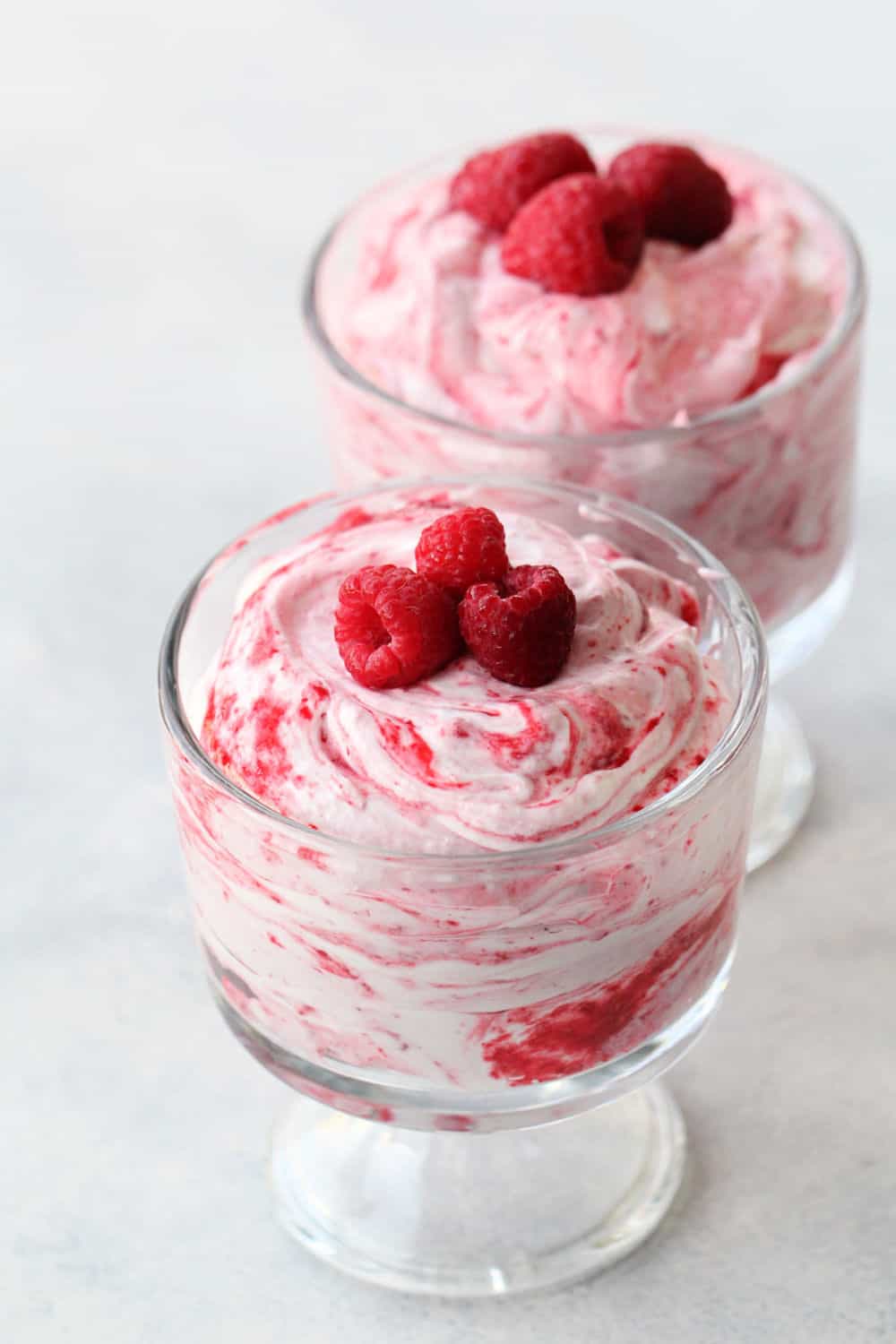 Looking for a simple and delicious No Bake Dessert?! Then this Raspberry Fool Dessert is for you! It's ready in 12 minutes and tastes amazing!
If you're on the lookout for more Raspberry Desserts you will want to try our Raspberry Cream Cheese Pie Recipe, this Raspberry Pretzel Jello Salad Dessert Recipe and don't miss this Raspberry Cream Cheese Jello Salad Recipe!
Ingredients needed to make Raspberry Fool:
12 ounces frozen raspberries, mostly thawed
2 teaspoons lemon juice
1/3 cup sugar
1 1/2 cups heavy cream
1/3 cup powdered sugar
fresh raspberries to serve on top (optional garnish)
To make our tasty Raspberry Fool: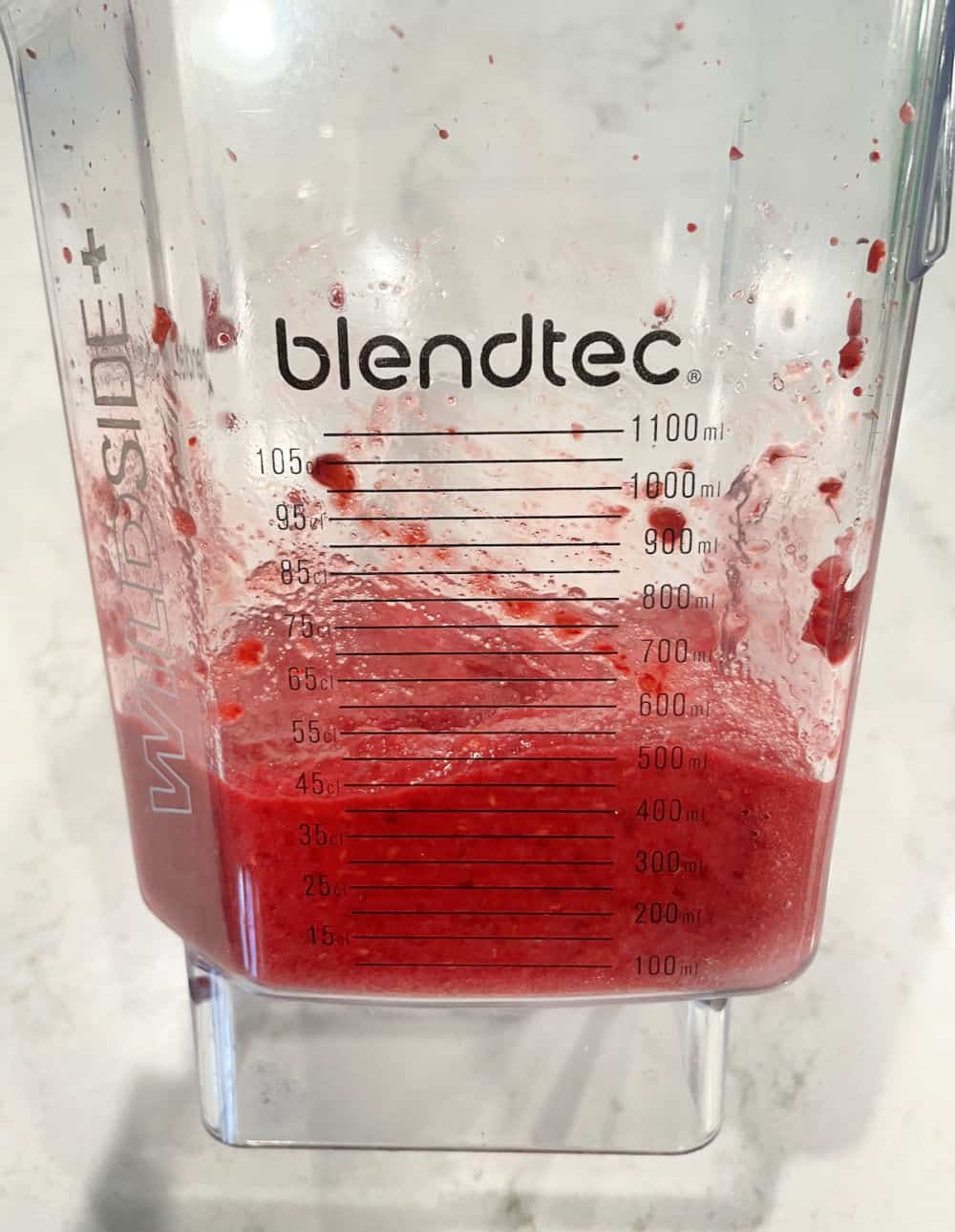 In a blender or food processor, blend the raspberries, lemon juice, and sugar. Set aside.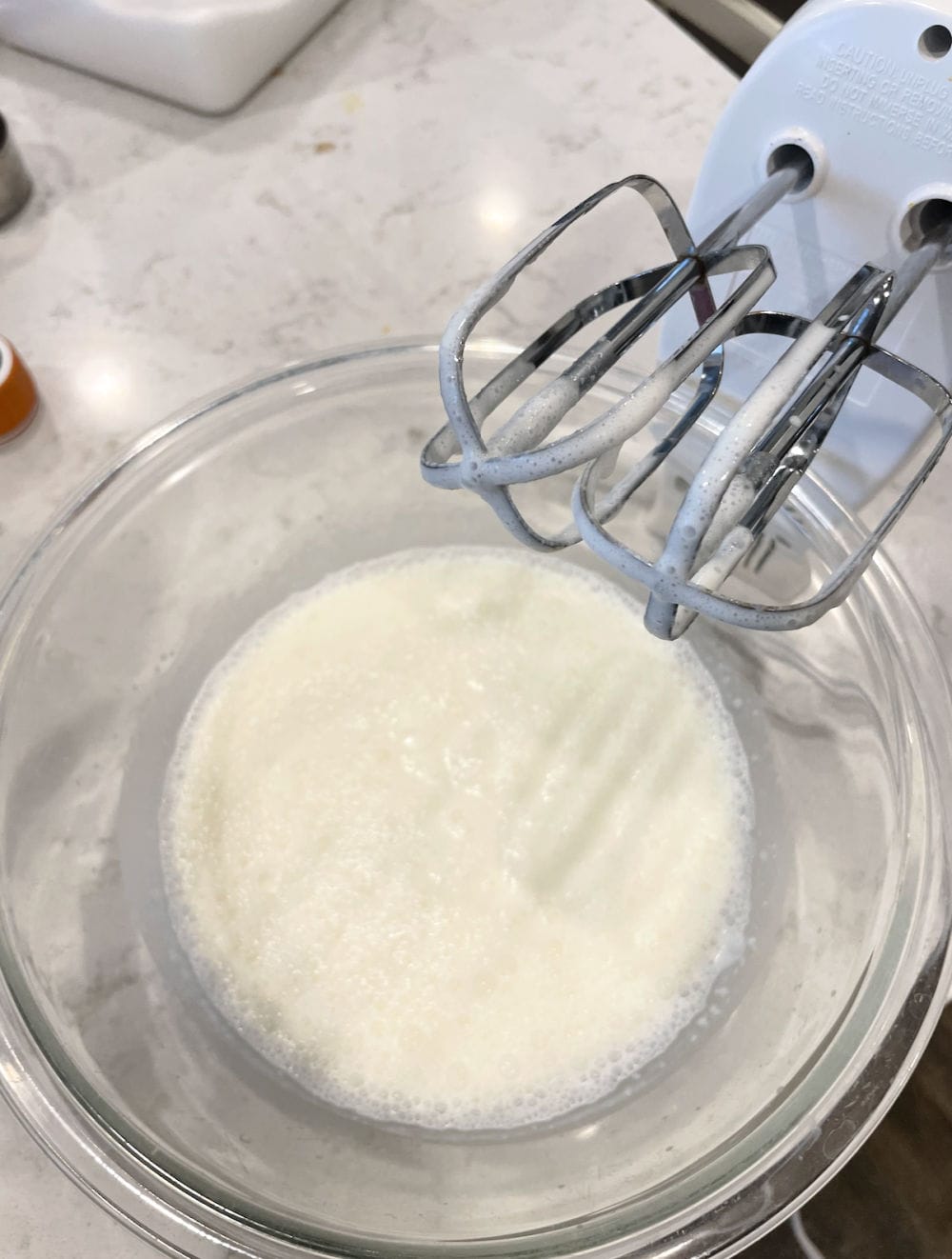 In a medium-sized mixing bowl, beat the heavy cream and powdered sugar until soft peaks form (it took a few minutes).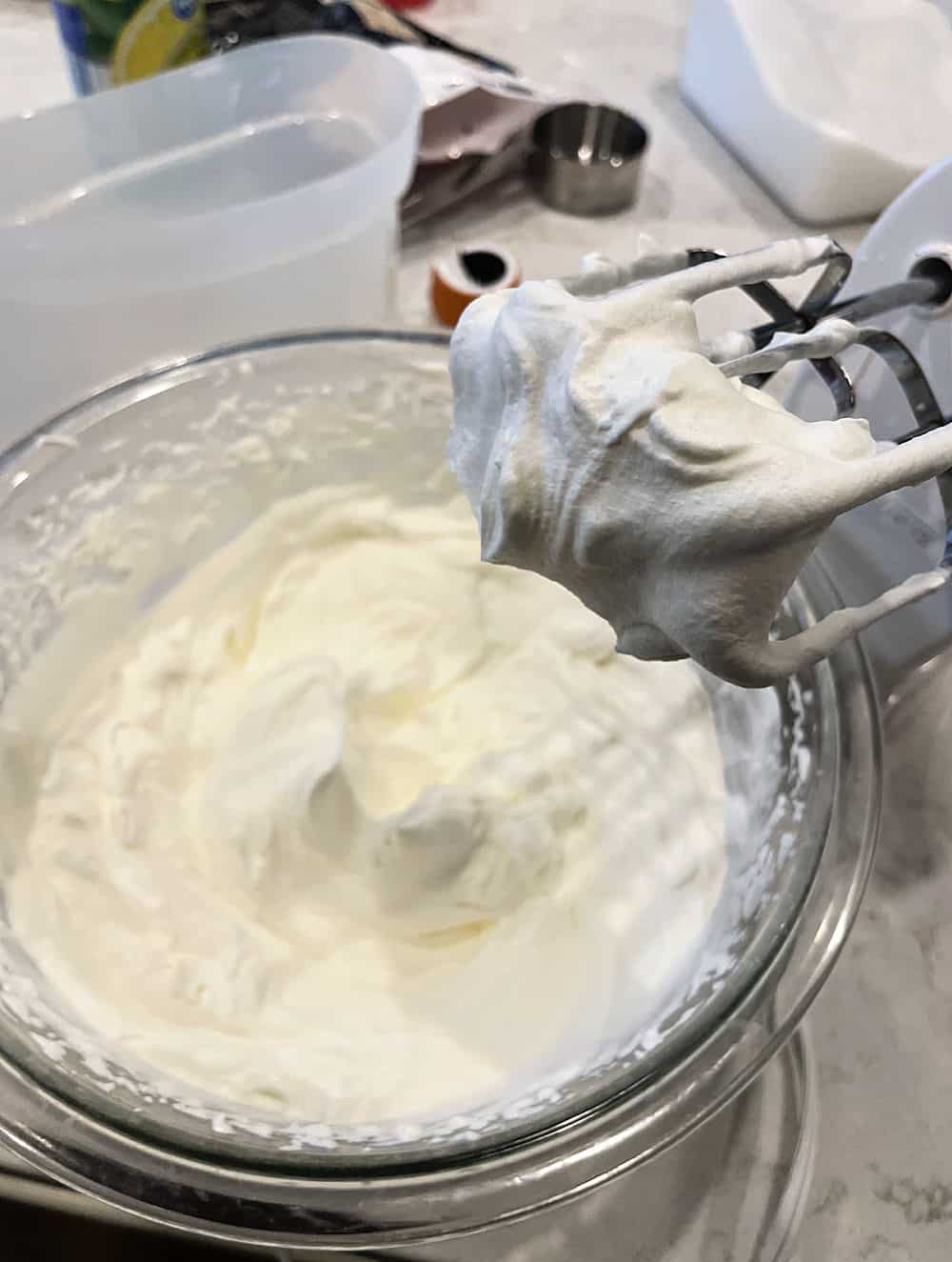 Gently fold the raspberry mixture into the whipped cream. You can partially fold it in so that it has raspberry streaks or you can mix it completely so that it's a pink dessert – either way is great.
Serve immediately or keep in the fridge for a few hours (this is best served the day of!).
If desired, top each serving with fresh berries.