Our Raising Cane's chicken sauce recipe is something that dreams are made of. If you live in the south, then you know about the amazing sauce created by Raising Cane's and its delicious and intense fry sauce flavor.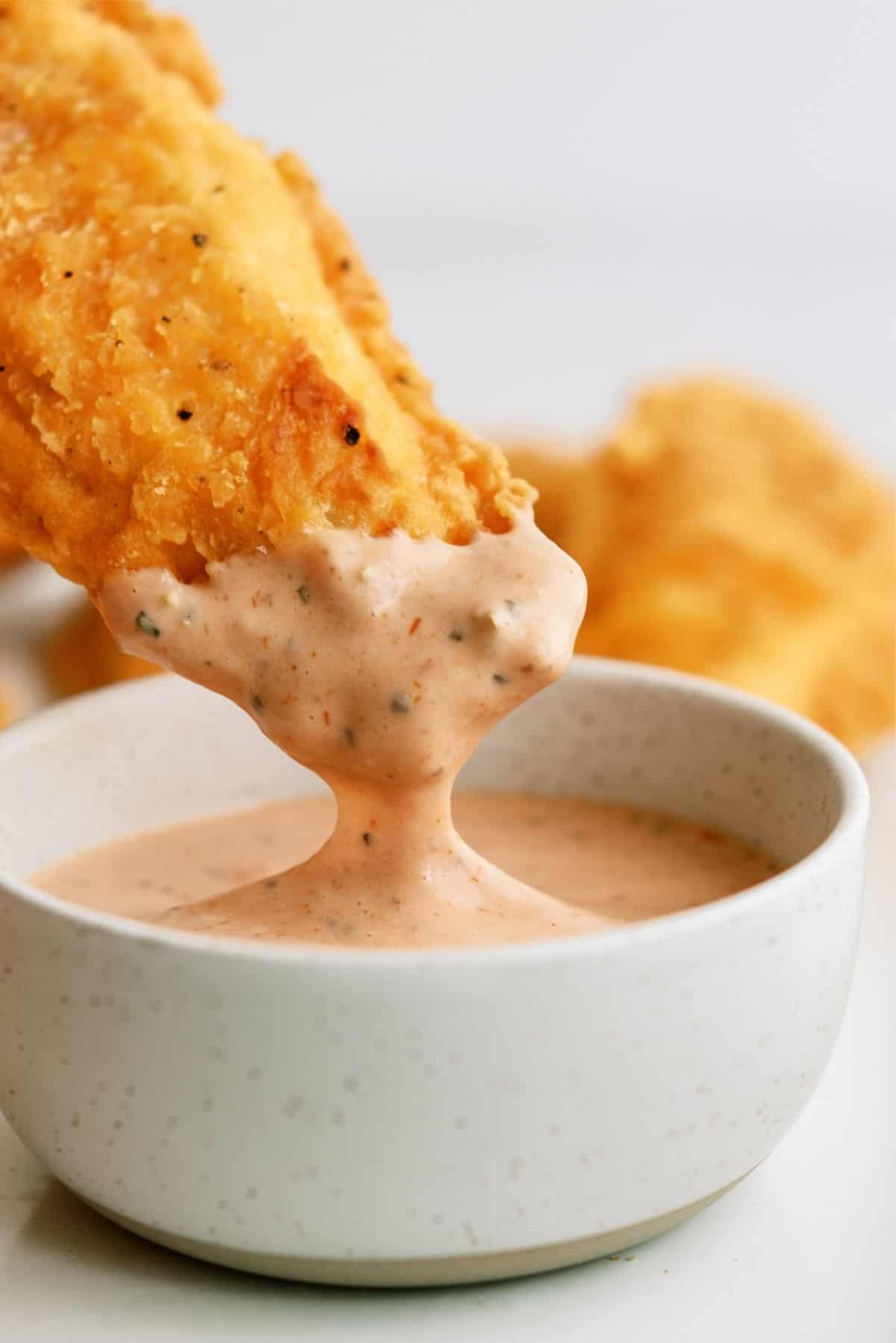 I know you are excited to have found our delicious Raising Cane's chicken sauce recipe because their sauce is the bomb dot com! We always ask for extra when we order out because it is that good.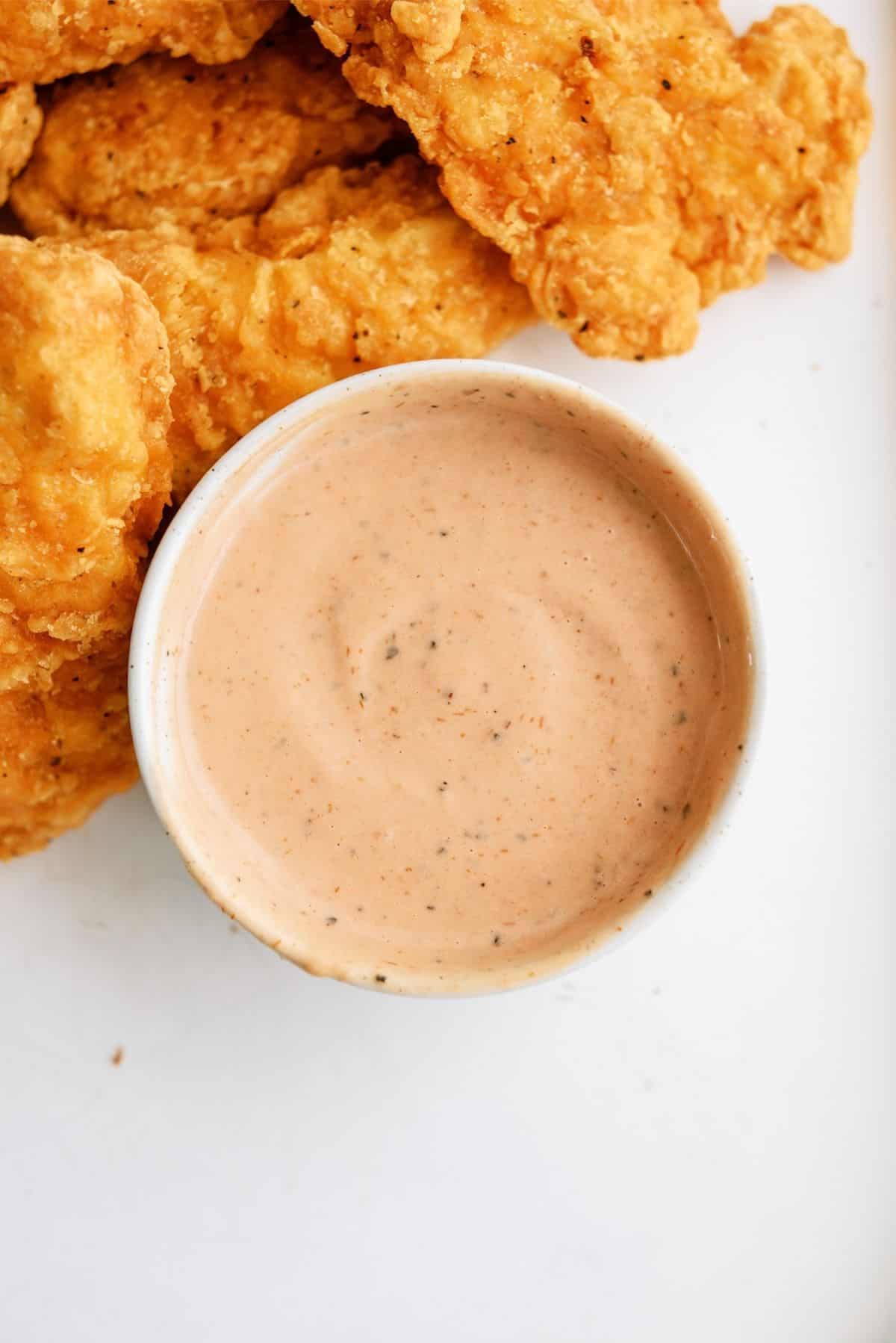 You might be wondering what does Raising Cane's sauce tastes like if you aren't near a location. Well, tt is a hard sauce to describe because it is so good and one of a kind. If you can imagine fry sauce (aka ketchup and mayonnaise) and then add in some tasty spices to take it to the next level and then you have the heavenly sauce.
Make sure to check out the Raising Cane's sauce recipe ingredients to be completely prepared to make your favorite sauce (it might even be better than Chick-Fil-A sauce). You can surprise your friends at your next get together by making up this sauce recipe and serving it as a dipping sauce.
Raising Cane's sauce goes well with our homemade baked chicken nuggets, homemade Chick-Fil-A chicken nuggets, or some delicious air fryer chicken tenders. Or really any chicken recipe because well it is just that good. Haha.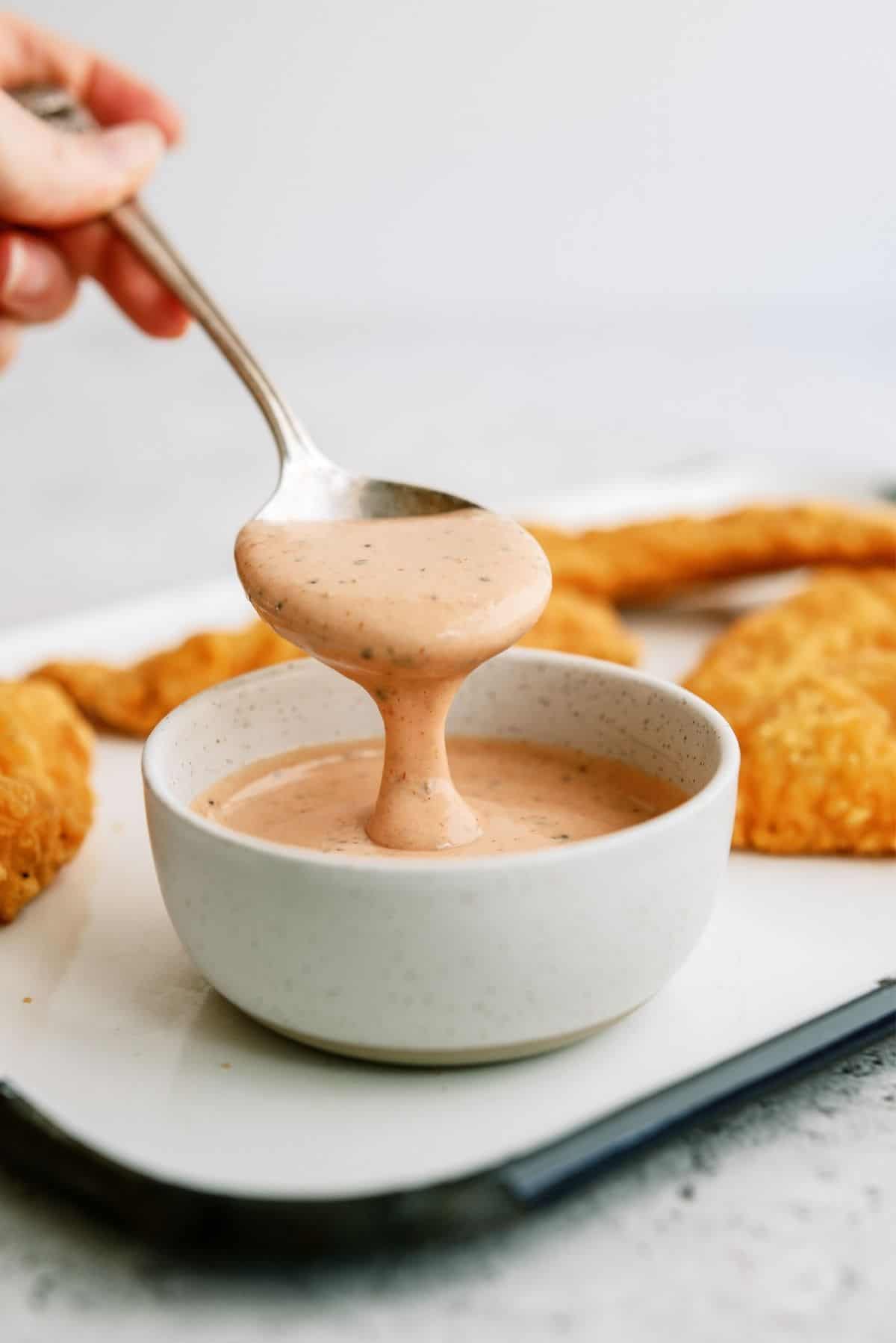 Ingredients You Need to For This Raising Cane's Chicken Sauce Recipe: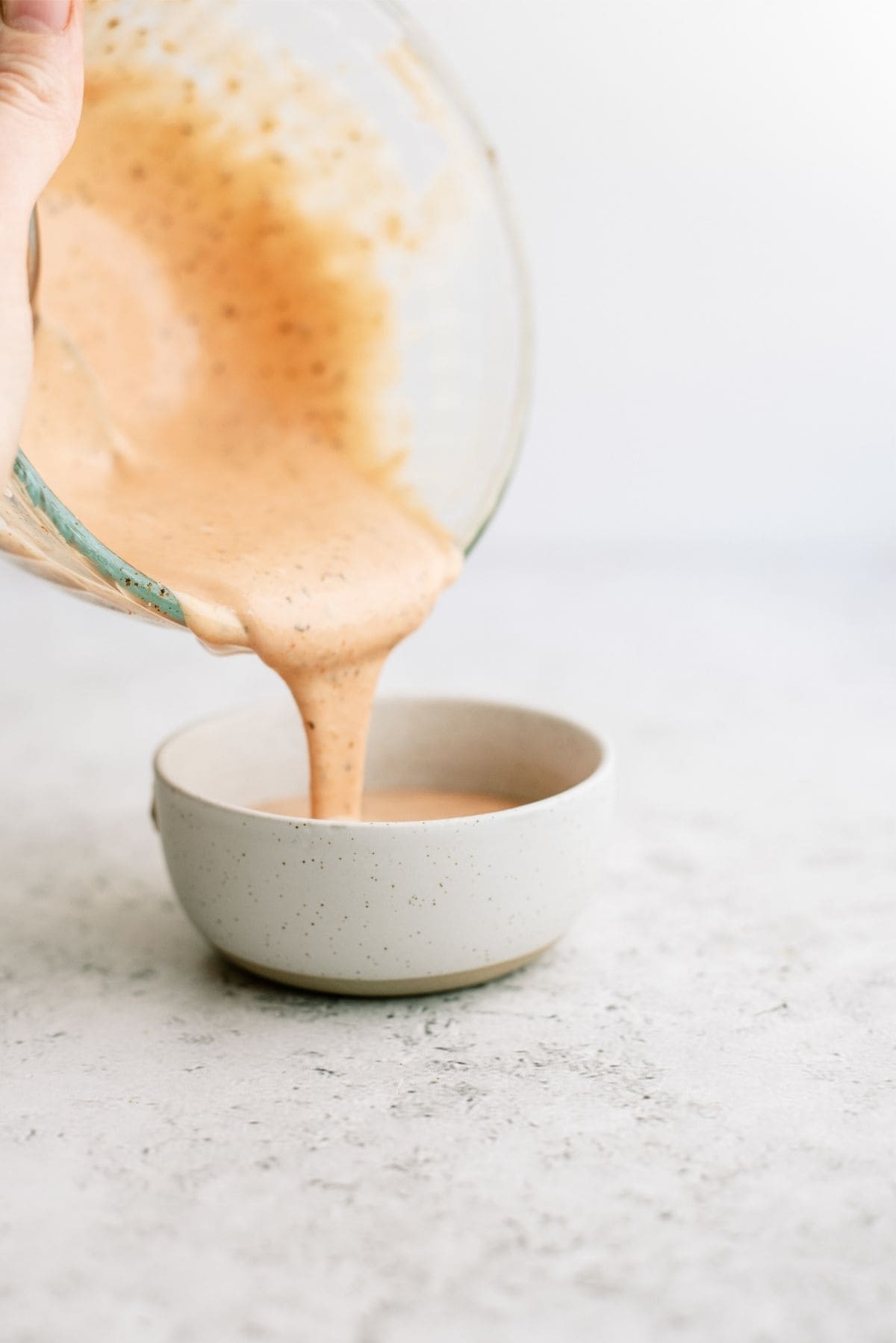 How To Make This Raising Cane's Chicken Sauce Recipe:
To make this delicious dipping sauce, get a small bowl and place the mayonnaise, ketchup, garlic salt, Worcestershire sauce, black pepper, and creole seasoning in.
Mix it all together with a spatula and then you are able to enjoy it right away!
However, if you want to get the full effect of the sauce, let the sauce chill in the fridge for a couple of hours to allow the flavors meld together and then the flavor will be elevated even more!
Then serve it with chicken nuggets, chicken tenders, or even fries and enjoy!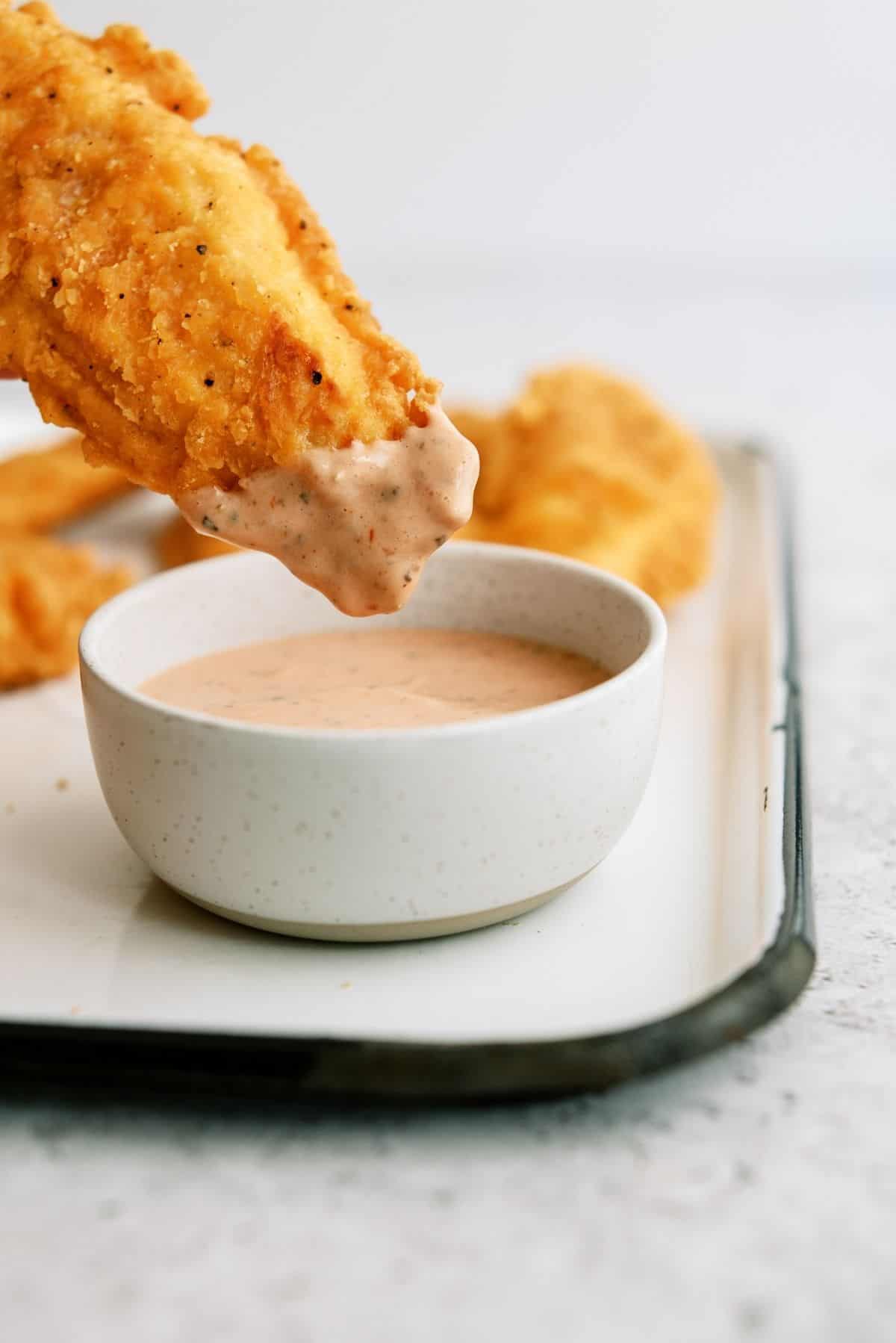 To Make This Raising Cane's Copycat Recipe You Will Need:
Small mixing bowl
Spatula