This Easy Mongolian Beef tastes just like P.F. Chang's takeout. Juicy, tender beef seared to perfection in a rich, flavorful sauce.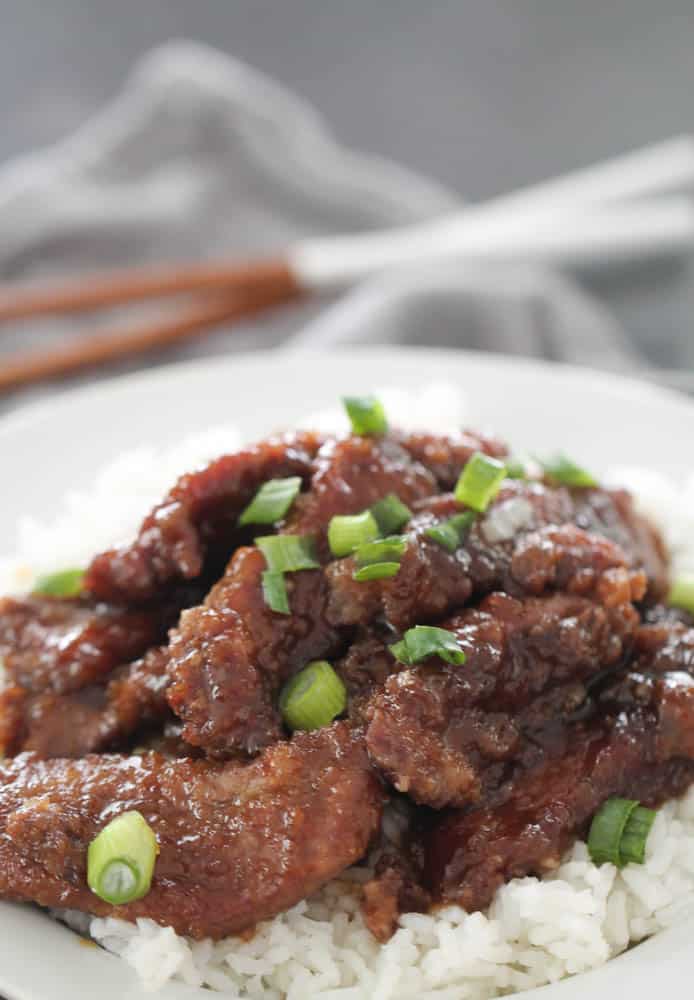 This Copycat P.F. Chang's Mongolian Beef is great to make if you don't have a lot of time, but if you want to try an even easier recipe, give our Slow Cooker Mongolian Beef a try!
My family loves getting Chinese takeout on the weekends, but in order to save a little money and a few calories, we decided to make Mongolian Beef at home.
Ingredients needed to make this Mongolian Beef at home:
2 teaspoons vegetable oil
1/2 teaspoon ginger (minced)
1 Tablespoon minced garlic
1/2 cup soy sauce
1/2 cup water
3/4 cup brown sugar
1 pound flank steak
1/4 cup cornstarch
1 1/2 cups vegetable oil
3 cups cooked rice
3 green onions (sliced) – optional garnish