These Perfect Peanut Butter Cookies are absolutely foolproof and are so easy to make! These soft, chewy peanut butter cookies melt in your mouth, so be sure to have a glass of milk on hand.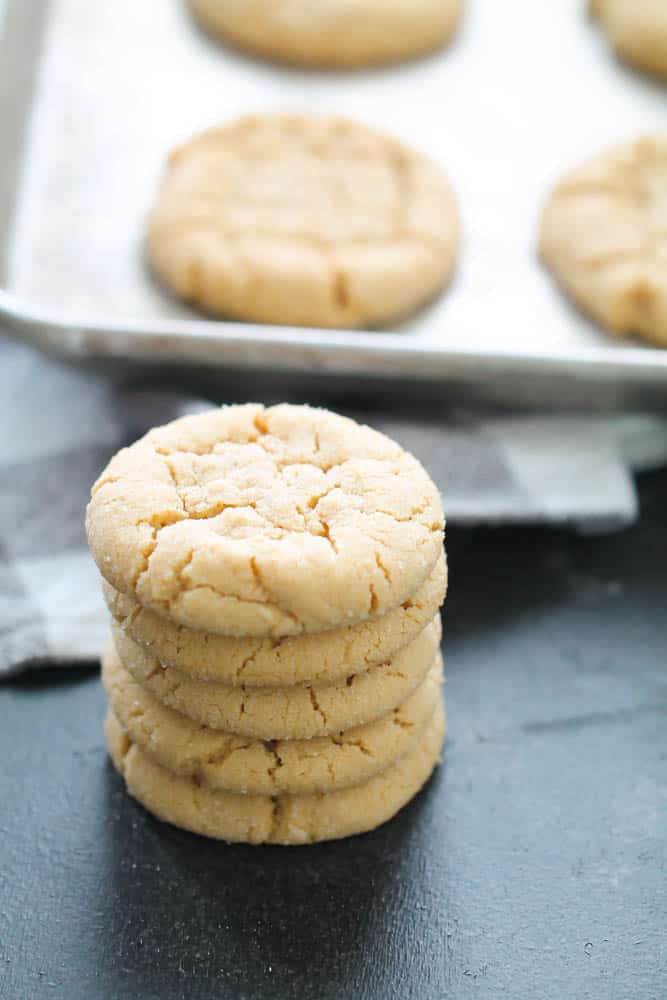 I don't mess around when it comes to cookies, especially peanut butter cookies.
I've tried my fair share of peanut butter cookies and some of my favorites are our Copycat Disneyland Peanut Butter Cookies, Frosted Peanut Butter Nutella Cookies and our Peanut Butter Cookie Cups.
As good as all of those are, sometimes you just crave a soft, chewy peanut butter cookie.
This recipe is my go-to Peanut Butter Cookie Recipe because they come out absolutely perfect every single time. Every time I make these cookies, people always tell me they are the BEST Peanut Butter Cookies they've ever tried.
How To Make the Best Peanut Butter Cookies:
You probably think cookies that taste this good will be pretty complicated, but they are so easy to make and are absolutely fool proof!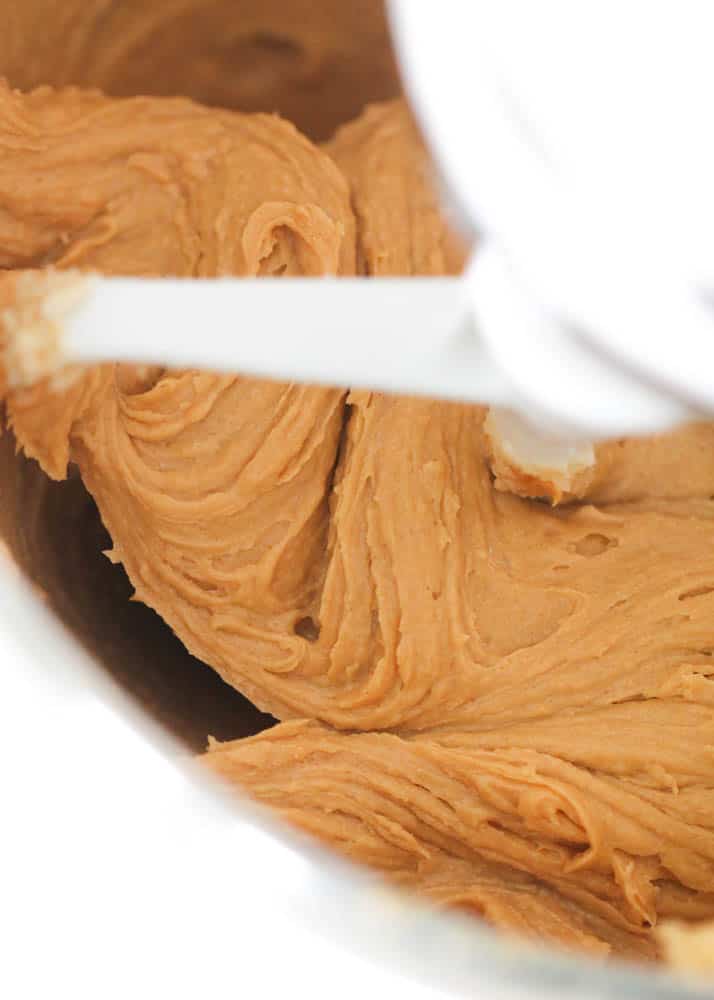 Preheat oven to 350 degrees F.
In a large mixing bowl or stand mixer, cream together butter, sugars and peanut butter.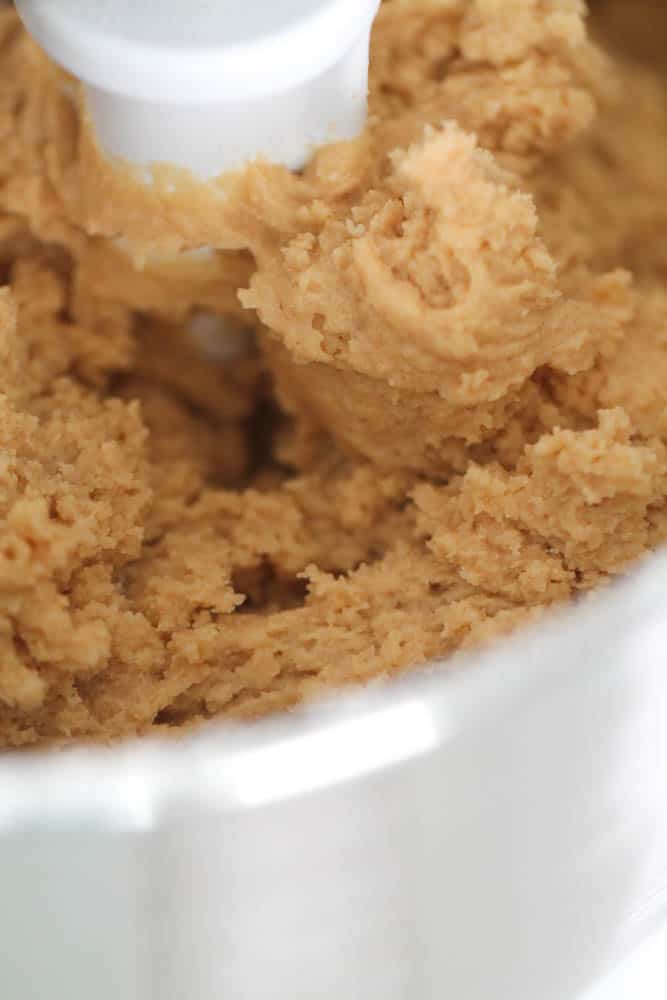 Add eggs, flour, baking soda and vanilla extract and mix until combined.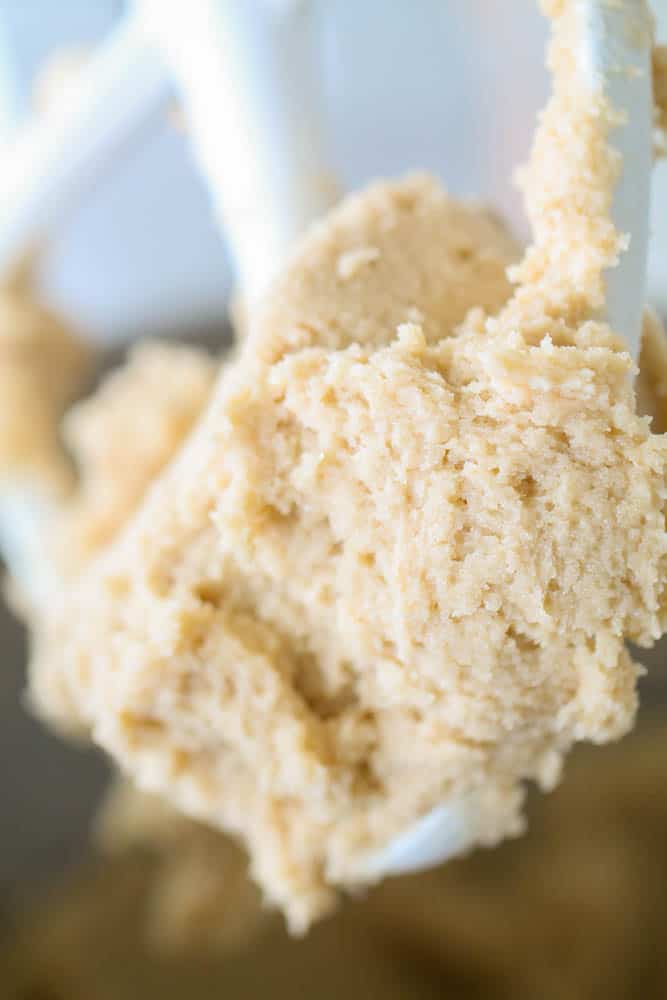 I like to roll these cookies by hand, so if you feel like your dough is too sticky to roll with your hands, add a little more flour and mix until well combined.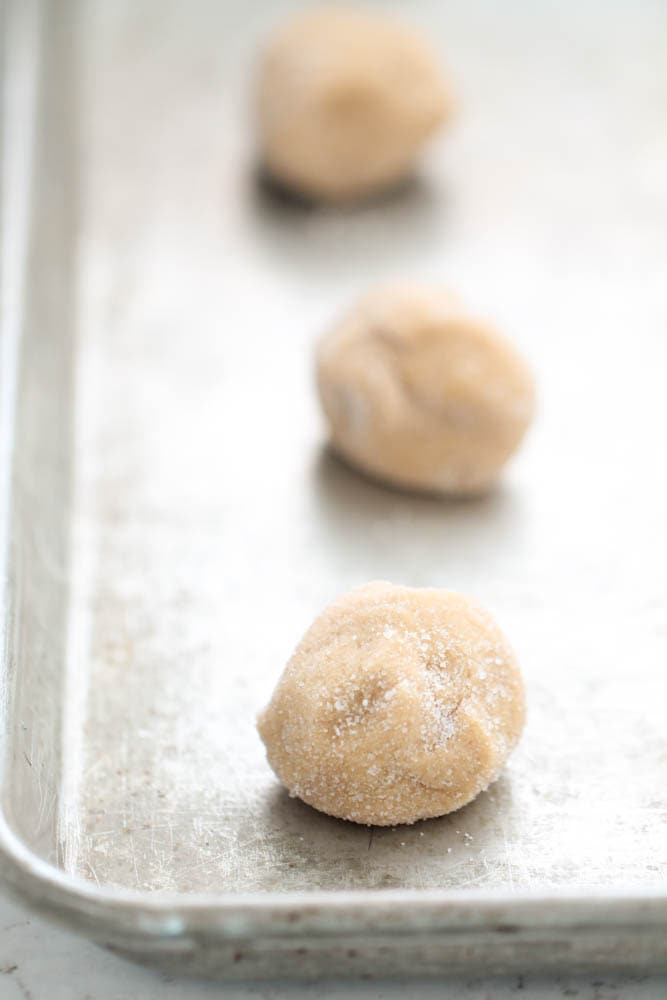 Roll dough into 1 inch balls, roll in additional sugar, and place on ungreased cookie sheet.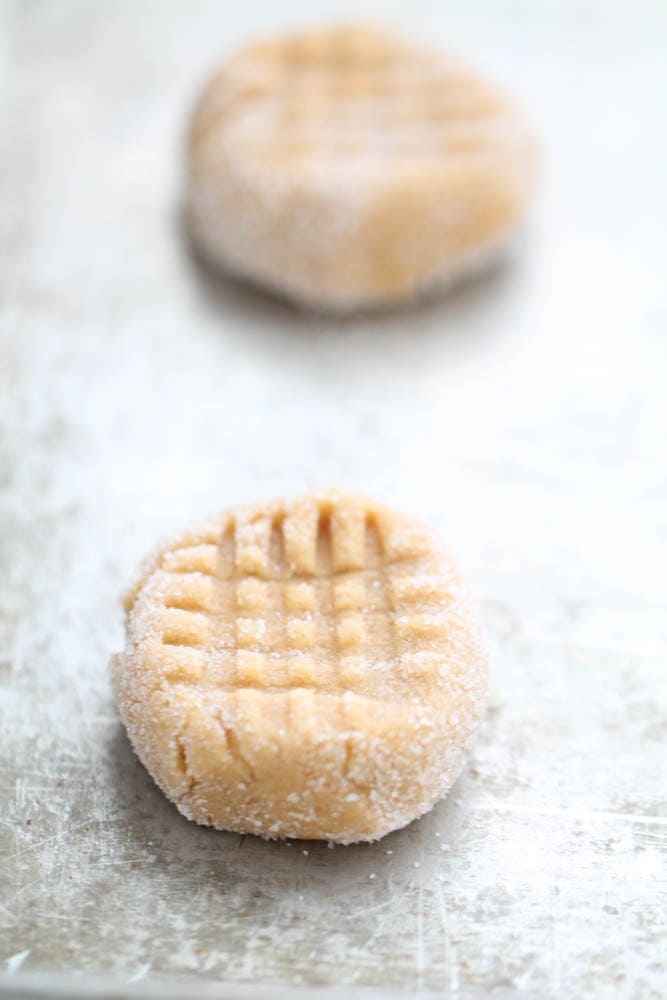 Use a fork to make a criss-cross design on top.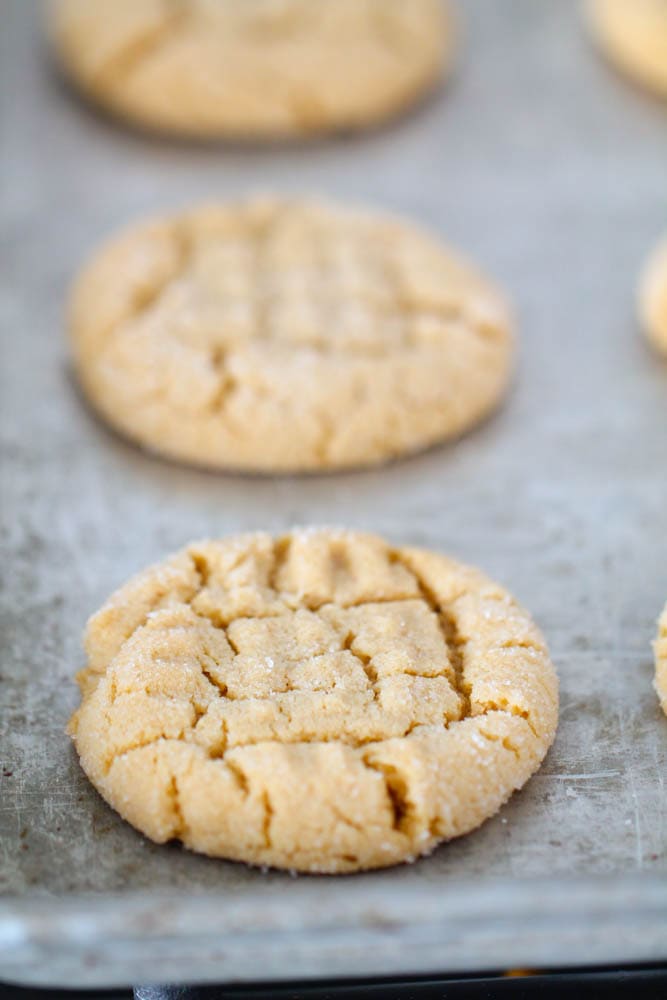 Bake for about 10-12 minutes or until golden brown.