This Peach Jello Fluff Salad Recipe is the perfect way to use up all those late summer peaches! This recipe is a family favorite!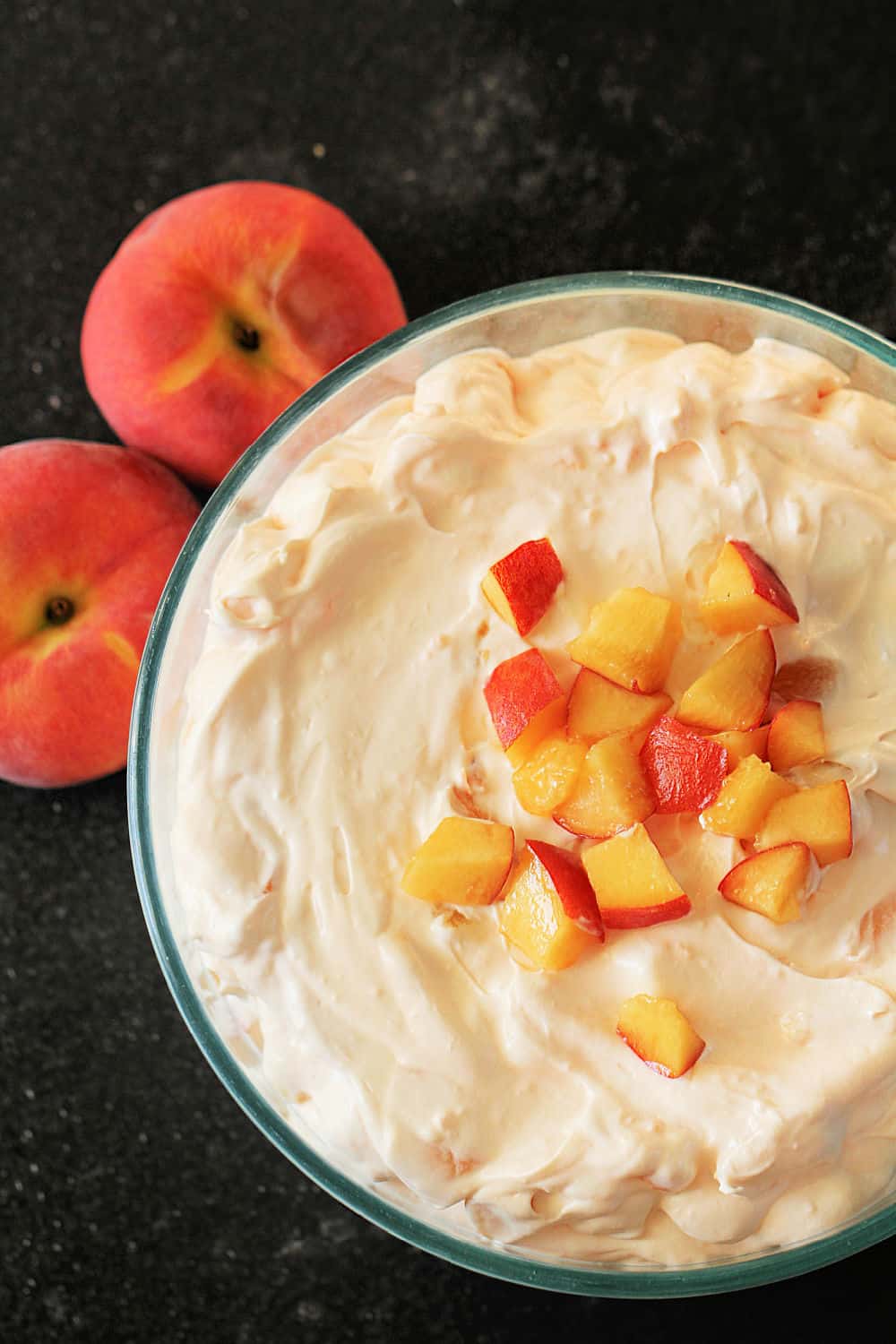 These is nothing better then fresh peaches, except for maybe this Peach Jello Fluff Salad! It's the perfect salad for parties, potlucks or a side for dinner.
The salad is the perfect way to use up all those fresh peaches you get this time of year!
Ingredients needed for Peach Jello Fluff Salad:
3 ounce package peach Jello (small box)
4 ounce package cook and serve vanilla pudding mix (small mix)
1 1/2 cups water
8 ounces Cool-Whip (thawed)
3 ounces mini marshmallows (about 1/3 of a 10 ounce bag)
3-4 peaches, diced
How to make our family favorite Peach Jello Fluff Salad:
In a medium saucepan, whisk together Jello mix, pudding mix, and water. Cook over medium heat and bring to a boil.
Remove the saucepan from heat and pour into a large mixing bowl. Cover with plastic wrap.
Refrigerate until mixture has thickened (overnight or for about 4-6 hours).
Once mixture has thickened, beat until creamy with an electric hand mixer.
Fold in Cool Whip, marshmallows, and fruit. Chill for about an hour before serving.
Helpful items for making this Fluff Salad:
Medium Sauce Pan
Whisk
Large Mixing Bowl
Plastic Wrap