I love a good salad recipe, and this one is by far my favorite. It is so easy to make and full of flavor. The homemade poppyseed dressing is just the cherry on top. You will love this simple, light, and healthy salad.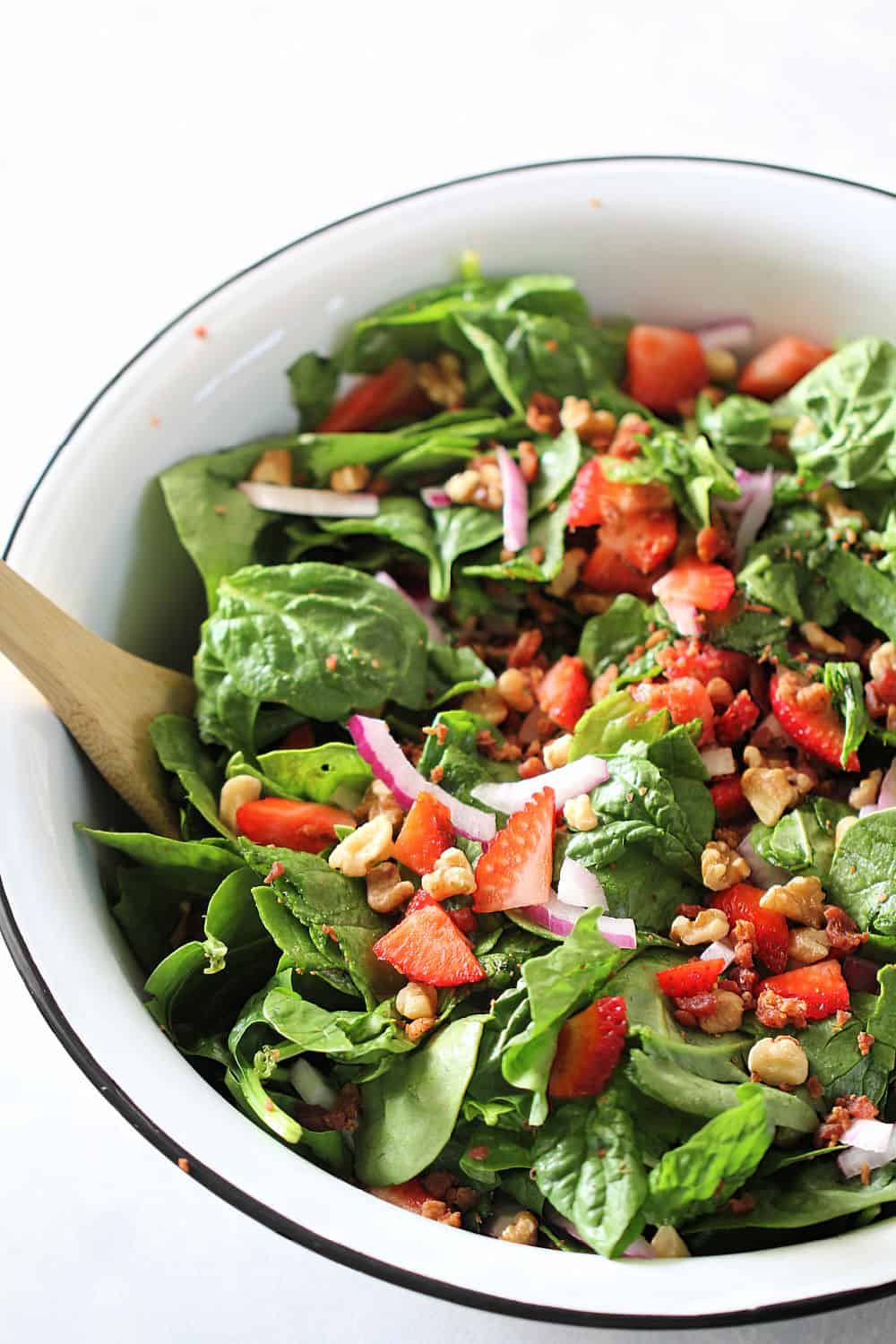 I love this salad. It is so colorful and fresh and super easy to throw together. I know that there are lots of Poppy Seed Dressings out there, but sometimes they are super thick, and I don't love that.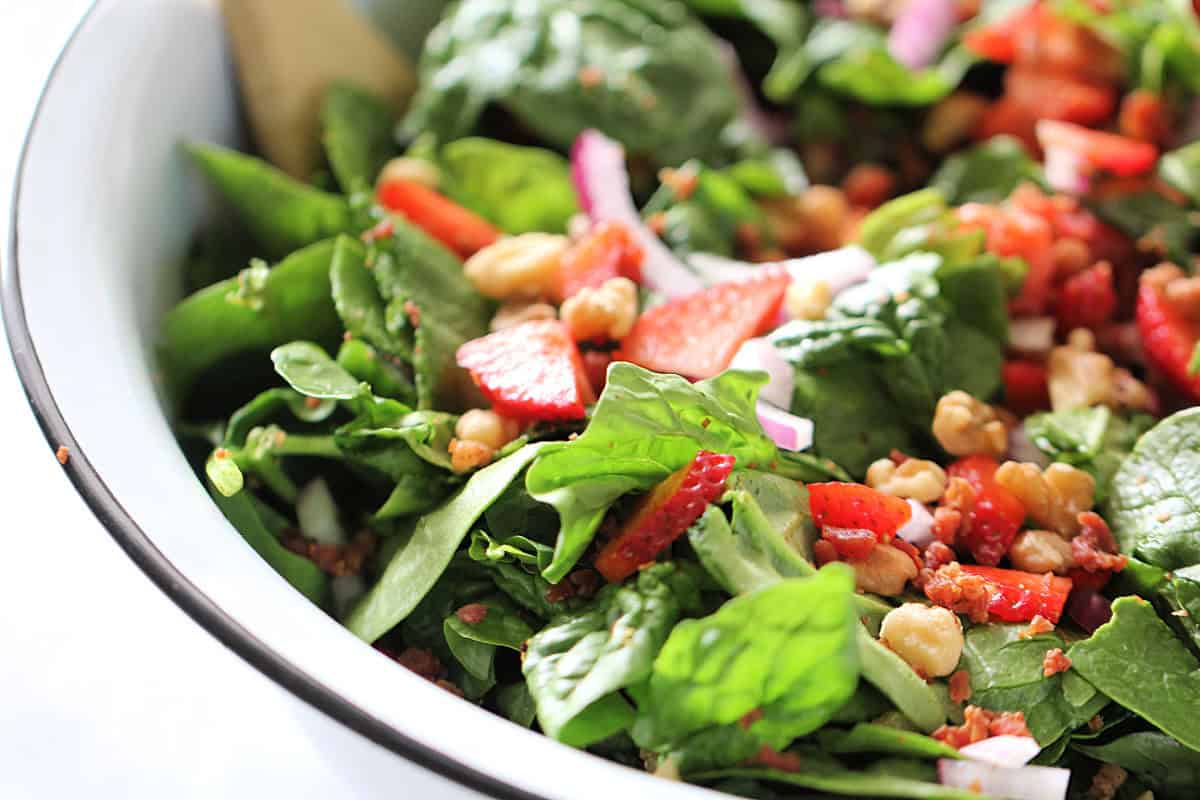 However, this homemade dressing is really light and packs a ton of flavor that accents all the other ingredients. I take this to a lot of BBQ's and potlucks and always get asked for the recipe, so here it is.
It is the perfect combination of sweet and savory, and I am telling you, this dressing is what makes it, what it is. It is so tasty and easy to make. You may just never purchase a salad dressing again.
Add some crunch to your Strawberry Spinach Salad:
I am a total texture person. My husband on the other hand is not. Usually on my salad, I like to add something with a little crunch. Although this recipe doesn't specifically call for it, here are some crunchy recommendations you can easily add:
Almonds (candied is optional)
Pecans (candied is optional)
Walnuts (candied is optional)
Wonton Strips
Celery
Granola Bits (I like to use honey cinnamon granola, but any will work)