Instant Pot Mini Cheesecakes will always be one of our favorite desserts. Because they are small, they only take a few minutes to cook.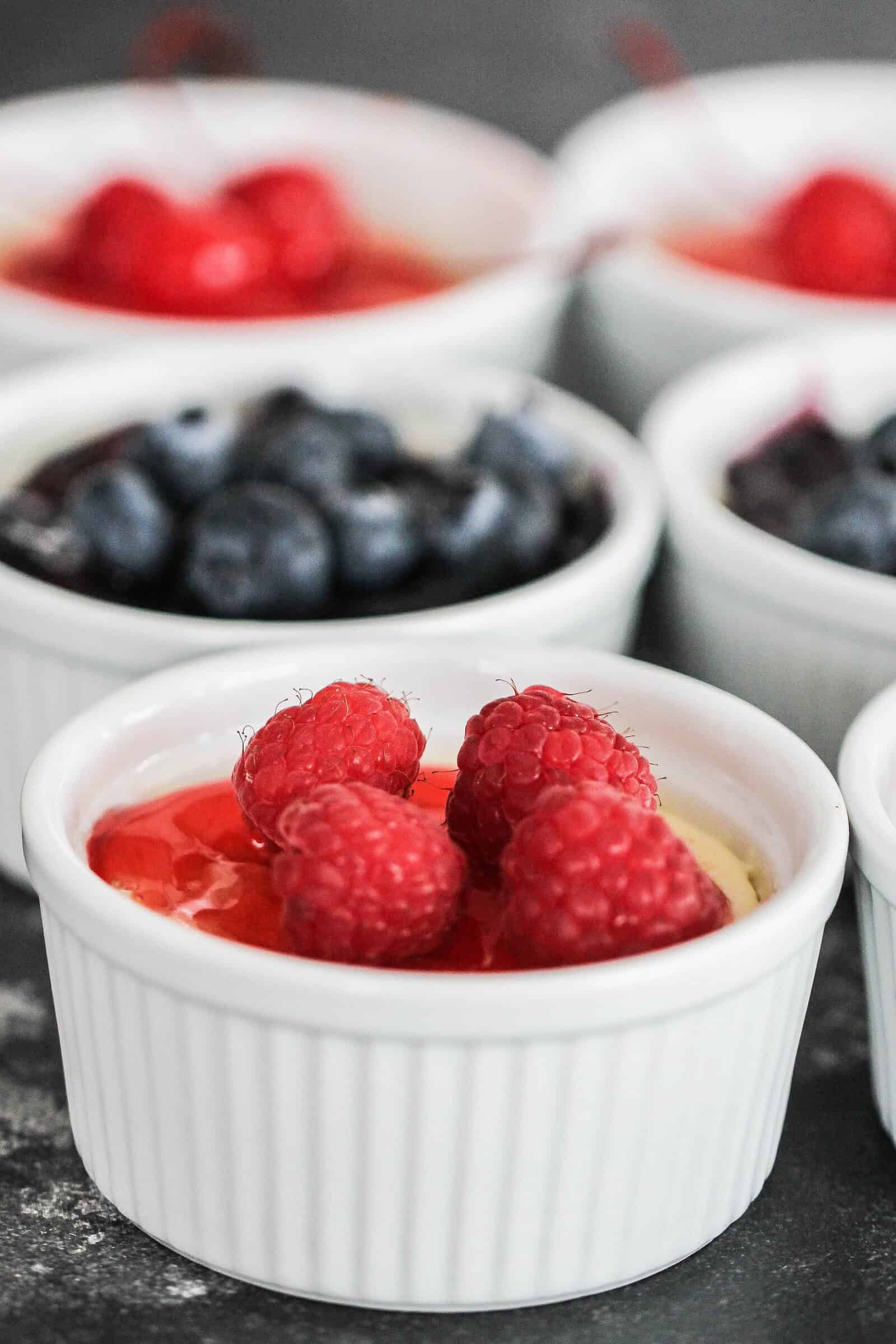 Cheesecake doesn't take a lot of time when you make them mini in the Instant Pot!
These Mini Cheesecakes took less than 30 minutes from start to finish.
You can get the same amazing flavor as a normal cheesecake but it is SO much easier to make them mini!

WHAT IS AN INSTANT POT?
Haven't jumped on the Instant Pot bandwagon yet? Well, you may want to consider it just for this recipe alone!
Instant Pot is a seven-in-one multi-cooker that works as an electric pressure cooker, slow cooker, rice cooker, yogurt maker, steamer, warmer, and sauté pan all in one.
Sounds a little too good to be true, but we promise it's worth every penny! I haven't used my slow cooker in months, which is saying a lot for this 3-4 times a week slow cooking girl!

HOW TO MAKE THE CREAM CHEESE CHEESECAKE FILLING:
There are two very important rules in making the perfect filling.
ROOM TEMPERATURE CREAM CHEESE
ROOM TEMPERATURE EGGS
I've tried skipping this step and it gives it a weird texture. So if you want the perfect cheesecake texture, make sure you have room temperature cream cheese and eggs.