Made with fresh fruit, yogurt, cream cheese, and a graham cracker crust, our Strawberry Cheesecake popsicles are the perfect way to cool down on hot summer days.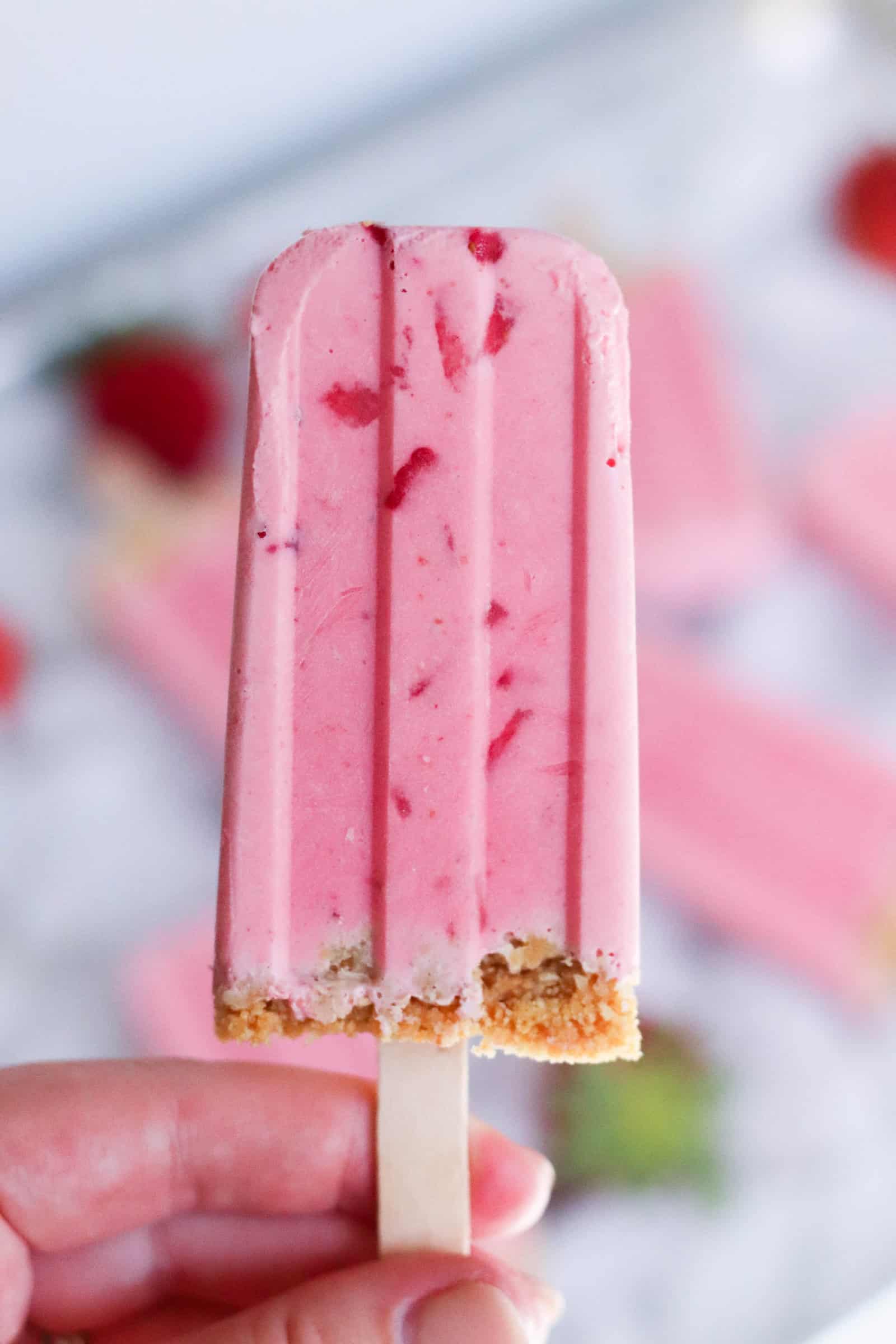 When the weather warms up, our treats cool way down. We threw together these creamy yogurt popsicles in just a matter of minutes and only a few ingredients.
We used fresh strawberries, vanilla greek yogurt, and light cream cheese as our popsicle base, and then we added a sweet little graham cracker crust to the bottom to really give it that strawberry cheesecake flavor.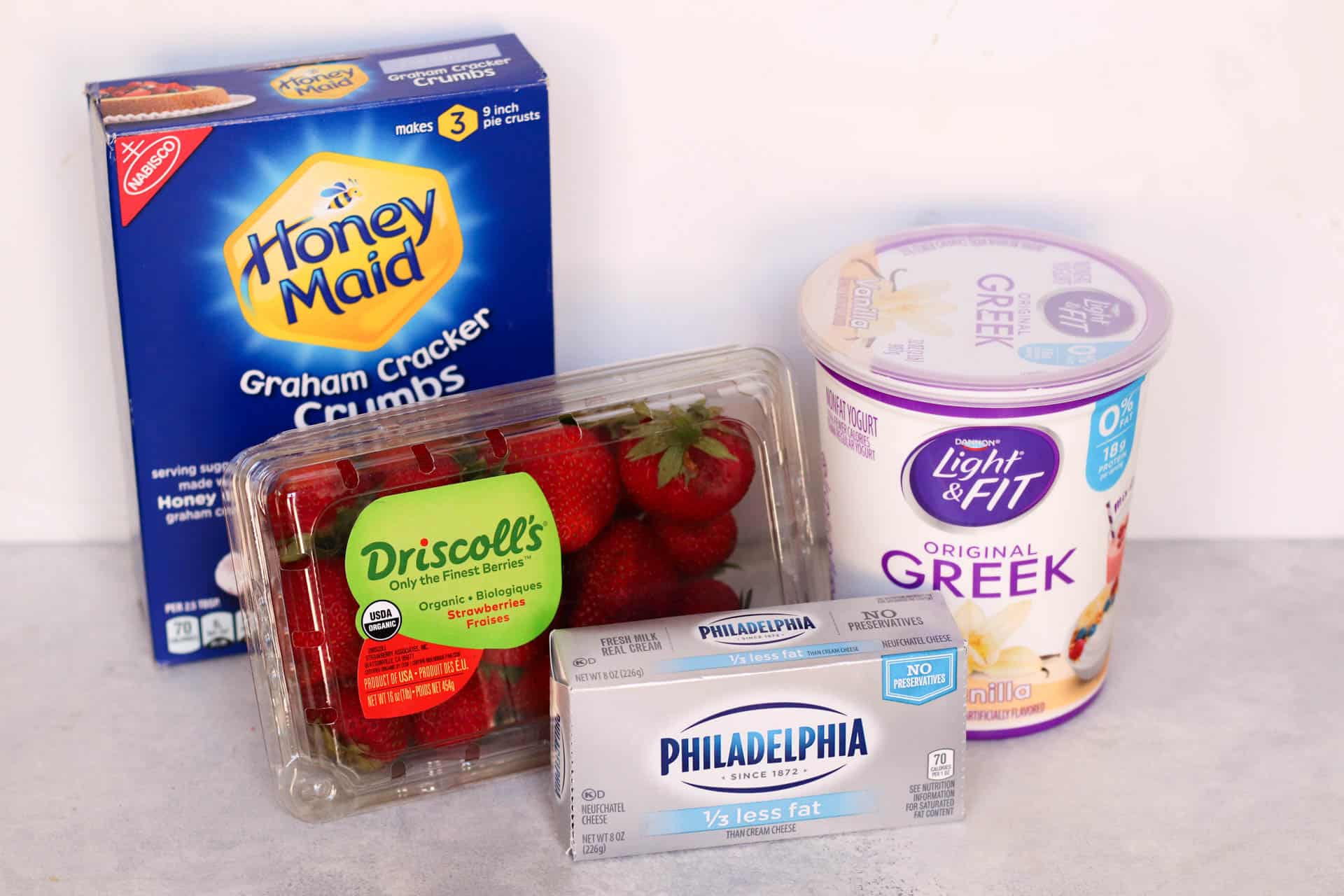 They only took about 10 minutes to make from start to finish, and were frozen and ready to eat in just about 3 hours.
How to make these homemade Strawberry Cheesecake Popsicles:
These were an easy treat that my kids loved helping me put together.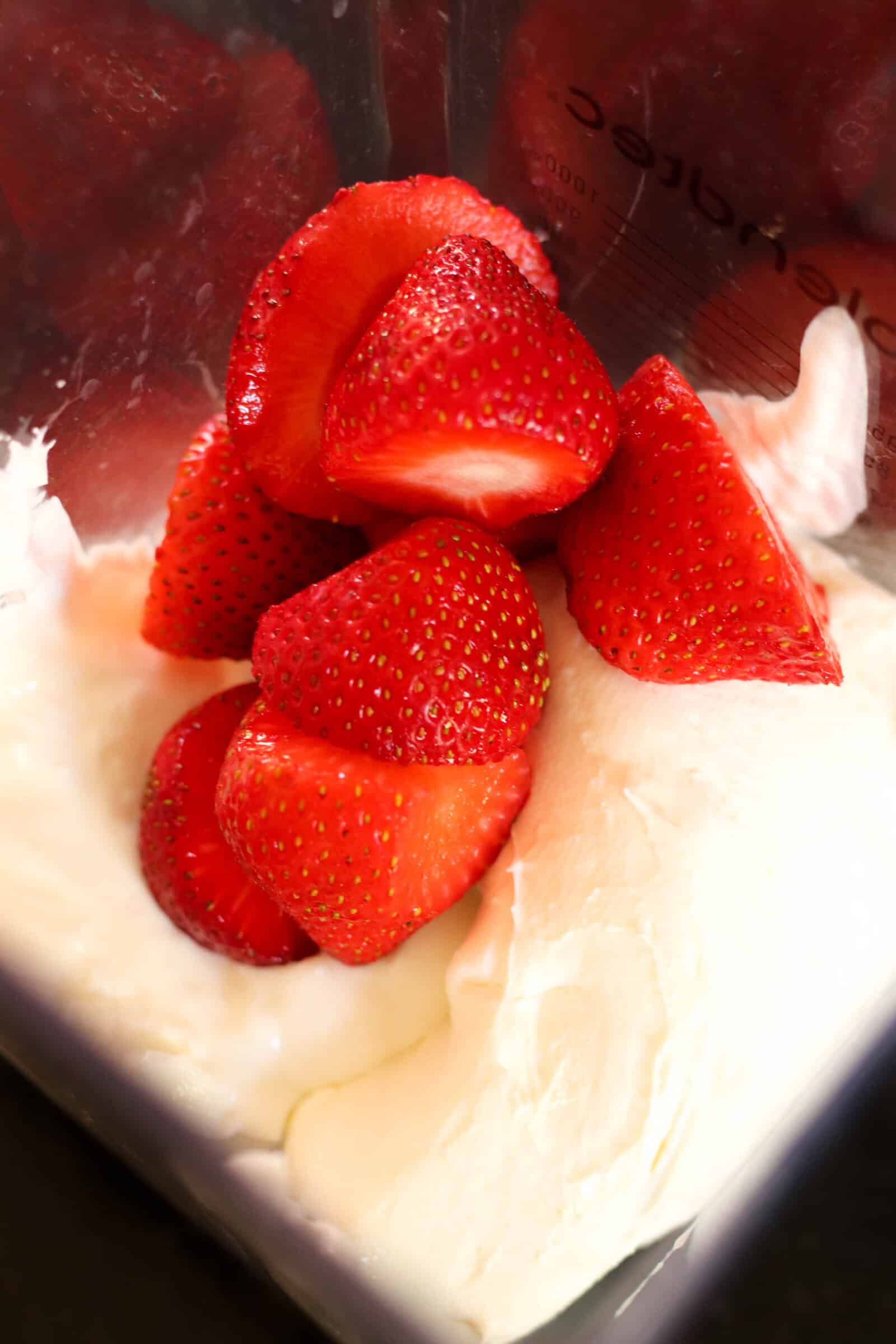 In a high-power blender (this is the one we used), mix together cream cheese, 12 ounces strawberries, and yogurt. You can also use frozen strawberries if you don't have any fresh ones on hand.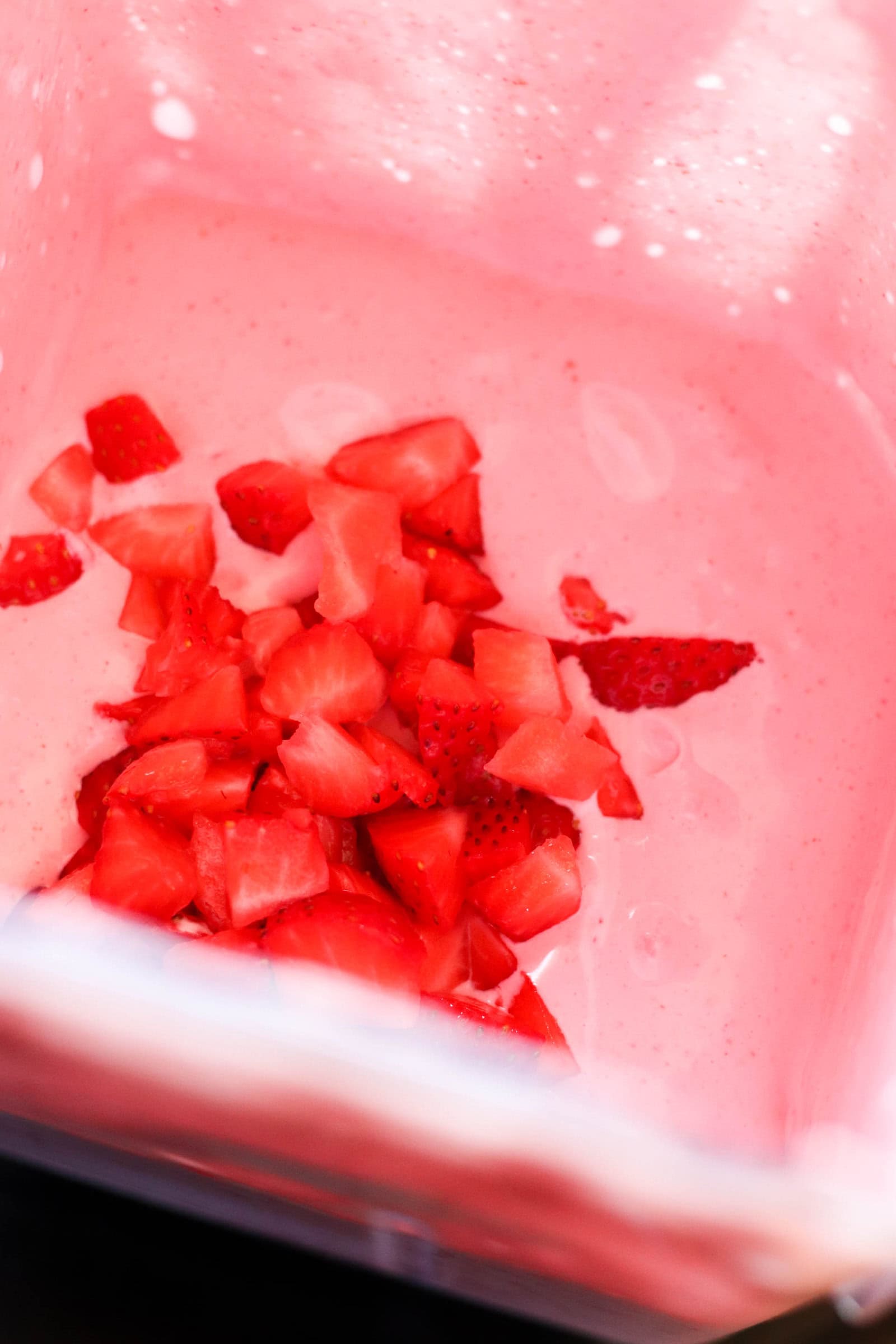 Finely dice remaining strawberries fold them into the yogurt mixture.
This step is totally optional. If you don't want strawberry chunks in your popsicles, just mix all 16 ounces of strawberries when you mix all of the ingredients together in the blender. I just like my popsicles with real fruit pieces.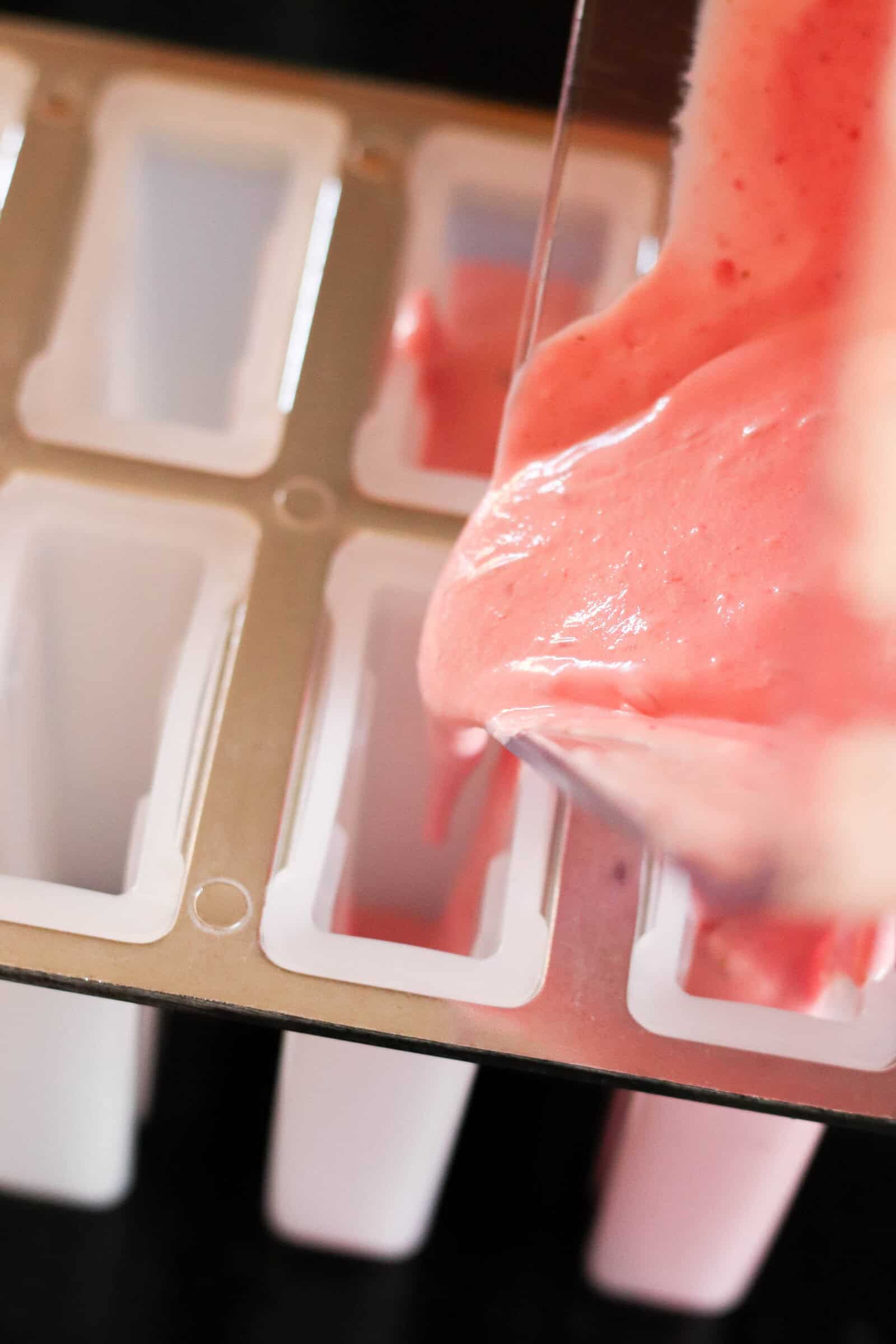 Pour yogurt mixture into popsicle mold until it reaches about 1/2″ from the top. This is the specific popsicle mold we used.
If you don't have a popsicle mold, you can make them using this method (the amount of popsicles it makes will vary).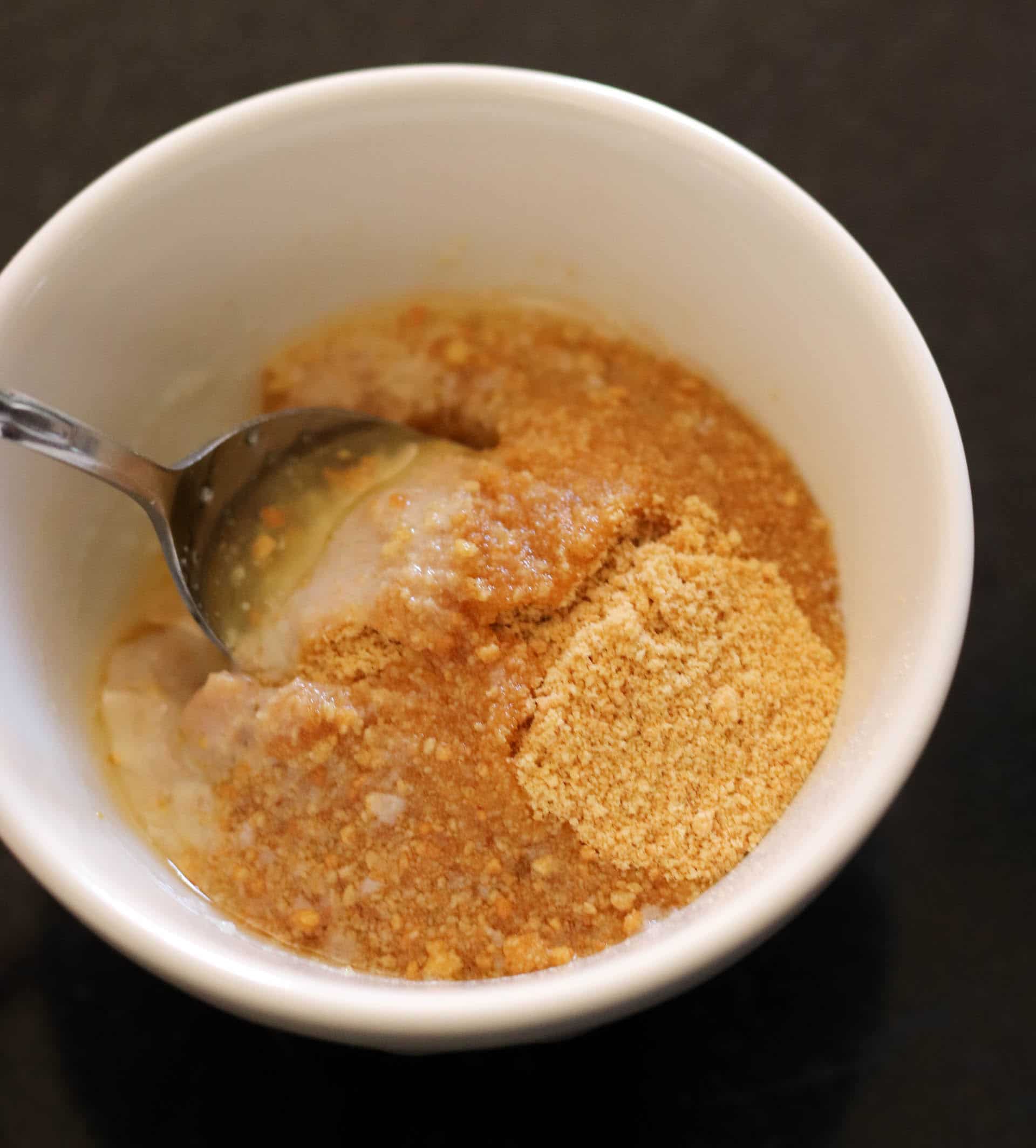 In a small bowl, mix together graham cracker crumbs and butter. Evenly spoon graham cracker crumb mixture on top of each popsicle mold.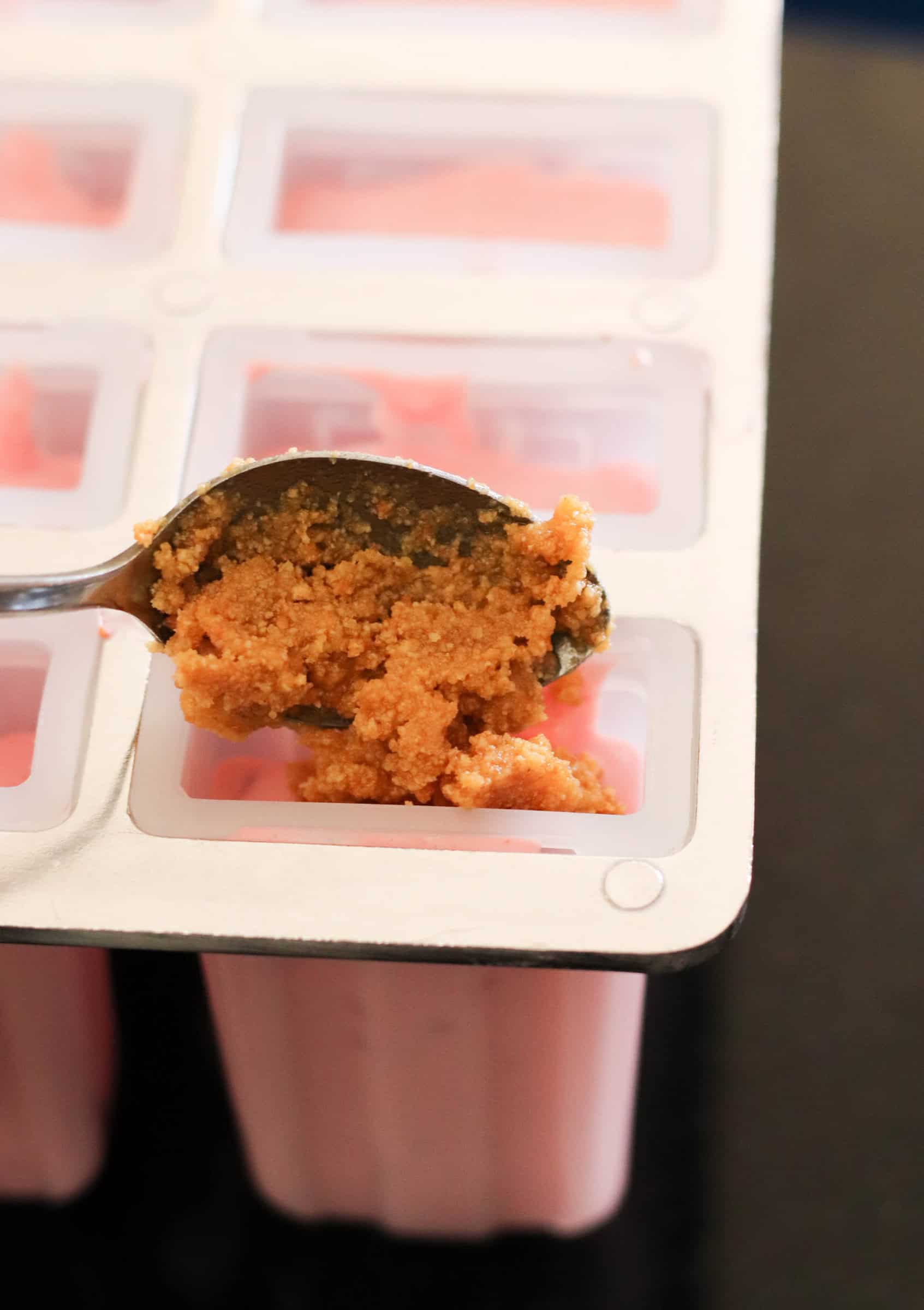 Place the lid on your popsicle mold and place a popsicle stick into each popsicle.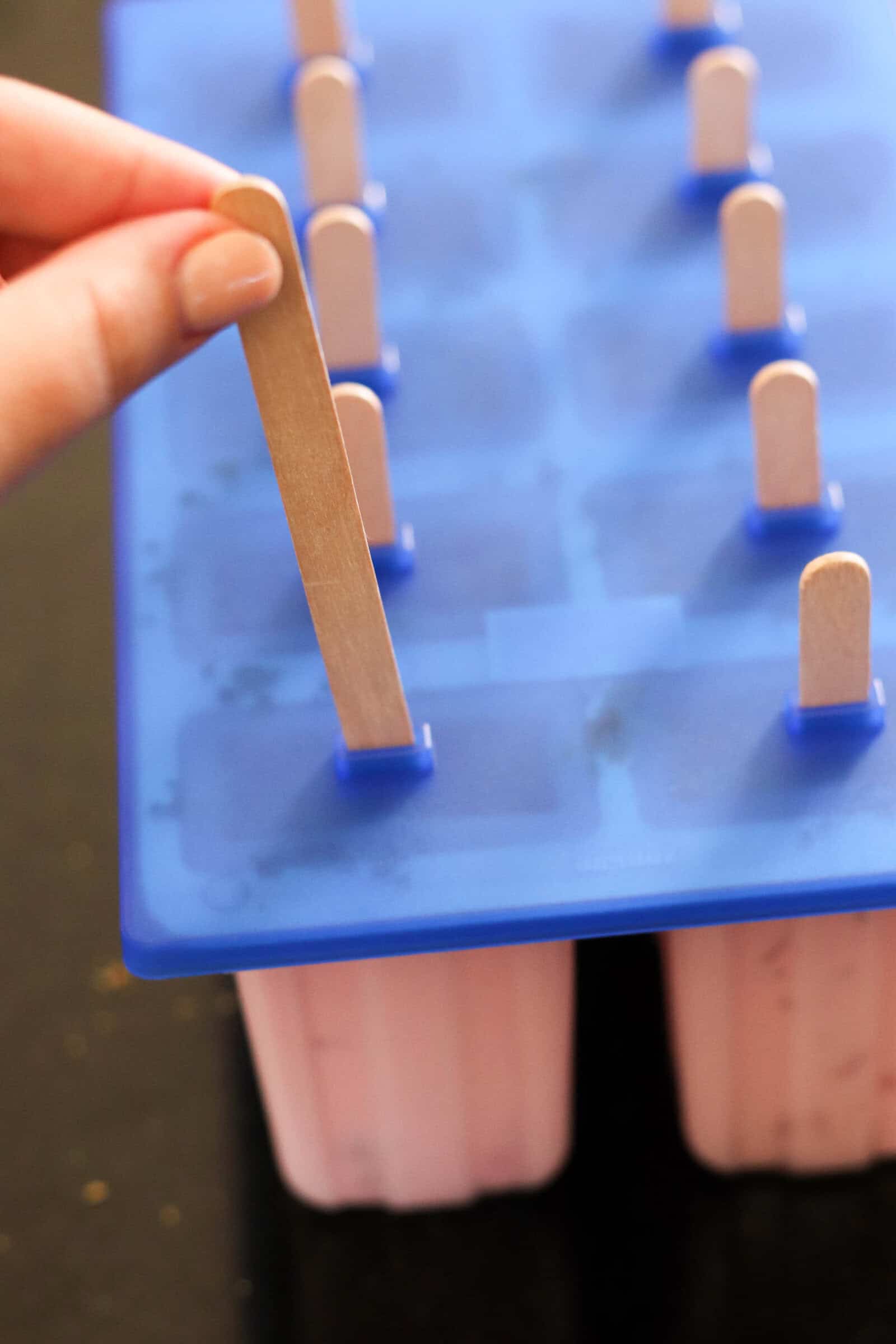 Freeze for at least 3 hours.
We threw these together before we left for swimming lessons, and by the time we got back they were ready to eat. They were a great way to cool off in the summer sun and they were a BIG hit with my toddlers!