Blondes have more fun . . . and these Loaded Blonde Brownies (aka "Blondies") are no exception! They are soft, chewy, full of nuts, and loaded with chocolate.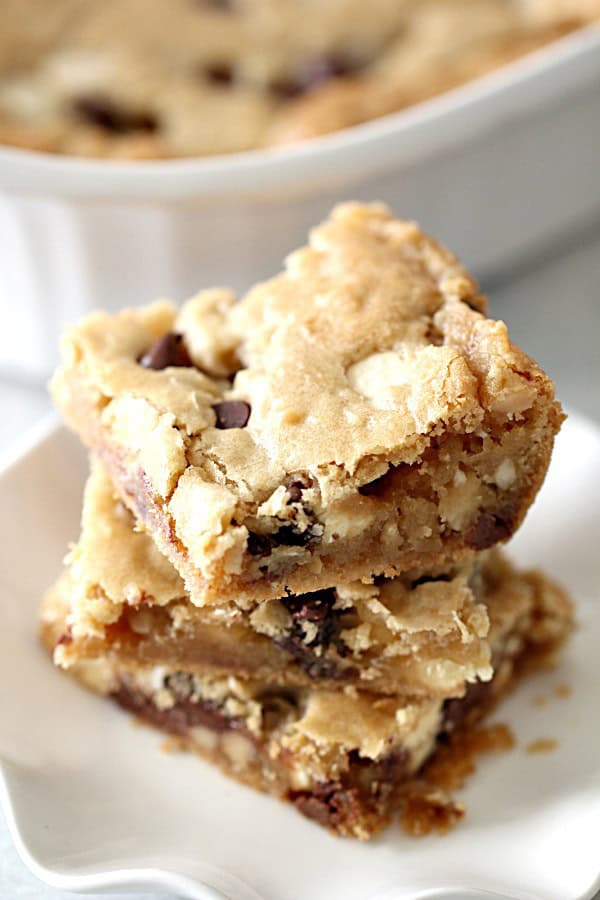 Usually I would consider myself to be a brownie lover, but these Loaded Blonde Brownies are quickly becoming a favorite!
What is a blonde brownie (aka "blondie")?
A blonde brownie is basically a brownie with vanilla used instead of chocolate. While the flavor of brownies comes from the chocolate, the flavor for blonde brownies comes from brown sugar mixed with the butter – which gives them a delicious butterscotch-like flavor.
For this recipe, do not substitute margarine for the butter or your blondies will not turn out the way they are supposed to.