This fresh Mediterranean Dip is layers of hummus, feta, cucumbers, tomatoes, Greek yogurt, Kalamata olives and more!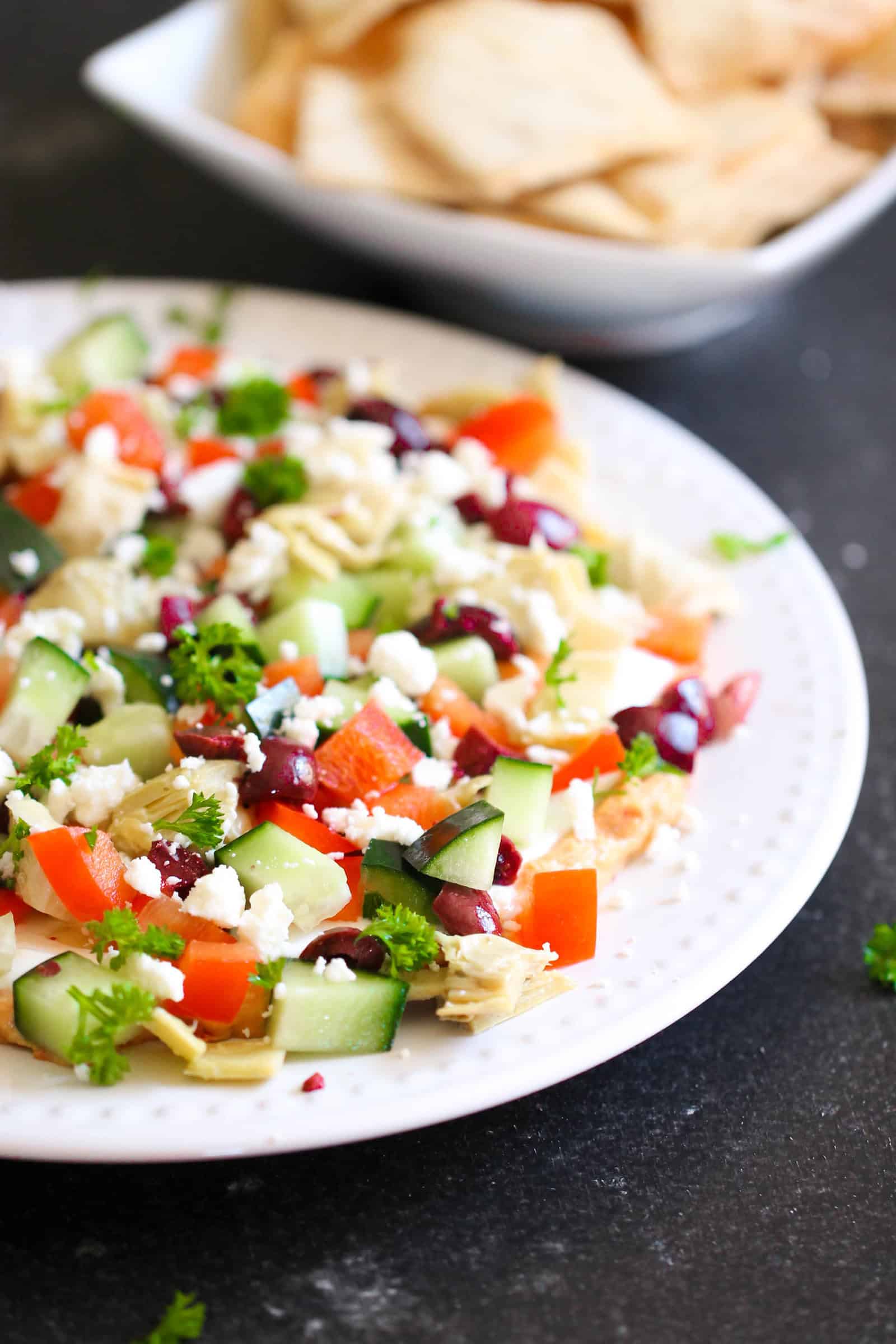 I've been all about that Mediterranean taste lately (this salad is currently on repeat) and this easy Mediterranean Dip recipe is perfect for any get togethers you have coming up.
It starts with some creamy hummus and greek yogurt, and it really is so easy to throw together.
This recipe can also be adjusted to what ingredients you like and prefer. If you don't want to add any of the vegetables, you could even keep it plain and it would still taste delicious.
How to make Easy Mediterranean Dip:
Step 1: In the bottom of a large plate or tray, spread hummus evenly.
Step 2: Spread the greek yogurt over the top, then sprinkle red pepper, olives, cucumber, artichoke hearts, and feta cheese.
Step 3: Top with parsley (optional), and serve with pita chips for dipping. Nutrition facts do not include pita chips.