This Slow Cooker Kalua Pork is so simple and full of amazing flavor. We love cooking pork roasts in our slow cooker because the meat is so tender and juicy. This is definitely a recipe you will want to try.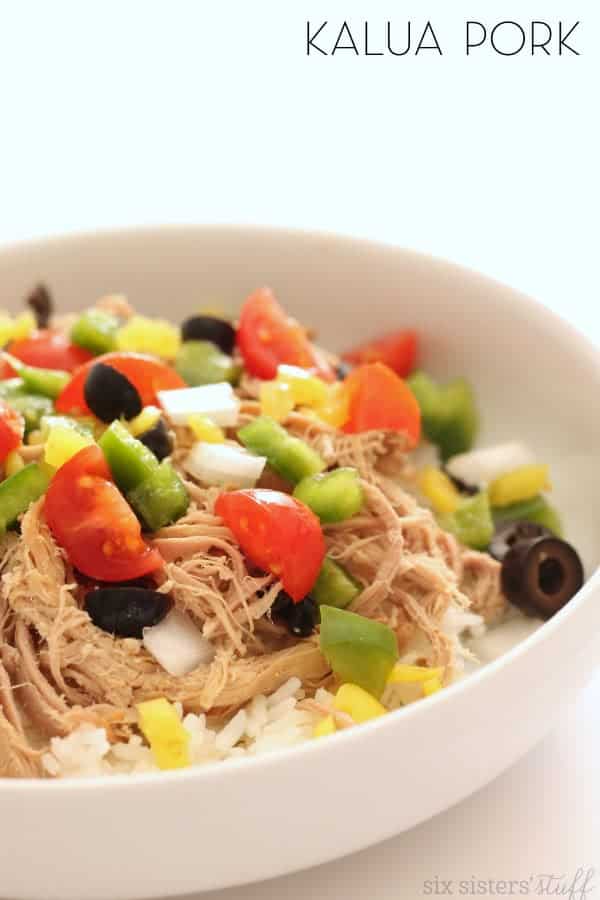 This Slow Cooker Kalua Pork is seriously one of the EASIEST recipes to make and it tastes AMAZING.
My husband and I attended a luau where they served this for dinner- we asked for the recipe and have made it at least a dozen times since.
Kalua Pork Roast, Low and Slow:
When cooking your pork roast, it is important to remember that they cook quicker than most other meats.
Pork can also be a little more dry, although most roasts are a little more tender.
It's important to carefully watch them as you cook them, to ensure they are not overcooking and drying. Here are some cooking tips for pork chops:
Cook them on low, for a longer amount of time. This will help the juices soak into the meat, and not cook out quickly. It will also help avoid the meat from cooking fast on the outside, but not on the inside, leaving you with burnt pork.
Let your pork chops marinade for a while, and even make a little extra sauce to put on the side, to baste them as they cook. In the slow cooker, they are pretty much marinating the entire time they cook, but it doesn't hurt to spoon some juices on top every now and then.
Don't cut into the pork as it is cooking. If you do, make a small incision in the very center to ensure that the meat is done cooking, or a thermometer to see that it has reached the temperature of 145 degrees.
You also don't want to open the slow cooker lid if you don't have to. It's best to keep all that sweet meat moisture in the slow cooker, for a nice tender pork.