These Instant Pot Chile Colorado Beef Burritos come together so quickly! The meat inside of these burritos is packed with flavor!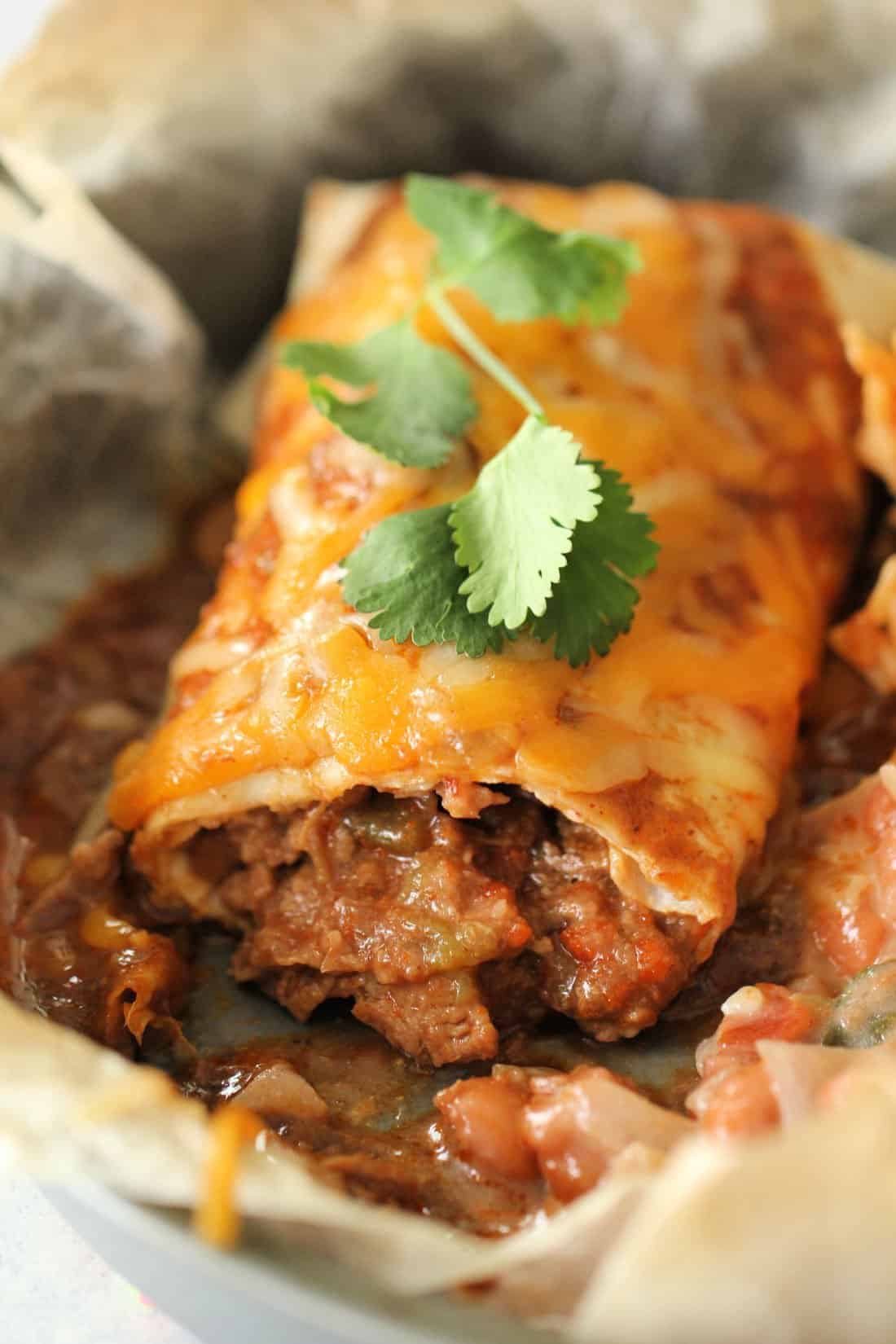 These Instant Pot Chile Colorado Beef Burritos are a family favorite! We love all the flavors combined and how quick it all comes together in the Instant Pot.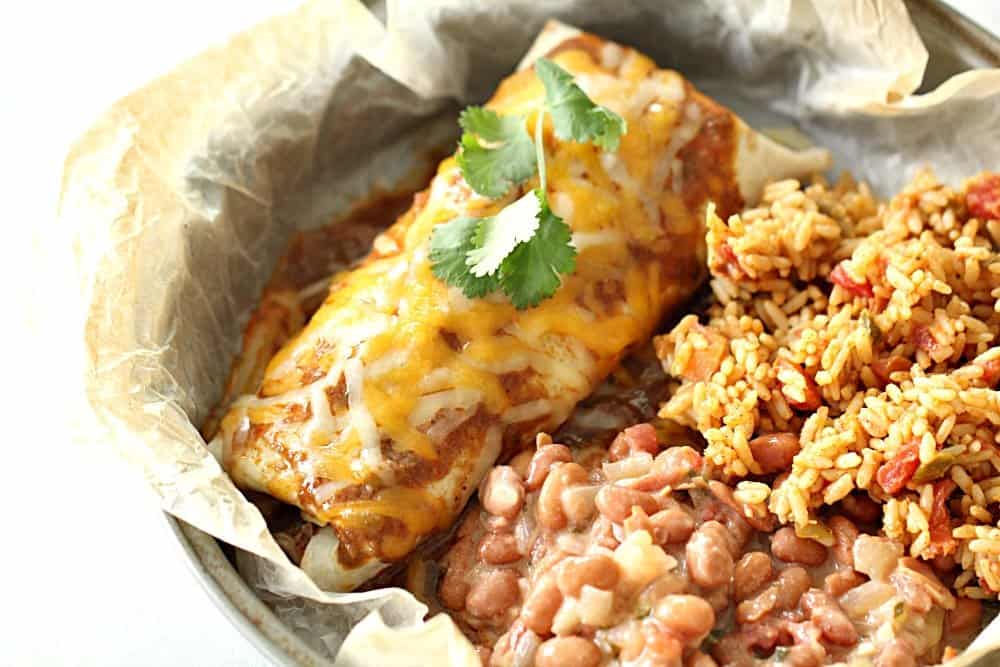 We like to serve these burritos with our Pico De Gallo, Homemade Guac Recipe and for the side dishes try serving our Refried Beans and Spanish Rice with this recipe!
You can also make this Chile Colorado Beef Burrito in the Slow Cooker!
What is Chile Colorado?
Chili Colorado (or Chile Colorado) is a Mexican dish that is made of a red sauce and tender piece of beef.
In Spanish, the word "colorado" means "colored red", which might be a reason why it's known by this name.
You can also use a New Mexican chile in this dish (also called a Colorado chile in Mexico), which might be another reason why this style of dish is called Chile Colorado.
If you want, you can serve the meat with sauce on rice on the side instead of wrapped in a tortilla – it's delicious either way and very versatile.
Ingredients needed to make Instant Pot Chile Colorado Beef Burritos:
2 pounds cubed stew meat
1/2 cup beef broth
19 ounces enchilada sauce (1 can)
2 beef bouillon cubes
1 onion, diced
4 ounces diced green chiles (1 can)
2 Tablespoons chipotle pepper sauce
1 teaspoon cumin
½ teaspoon oregano
salt and pepper, to taste
15 ounces refried beans (1 can)
8 burrito size flour tortillas
2 cups shredded colby jack cheese (any cheese will work)
favorite burrito toppings (pico, guac, shredded lettuce, cotija cheese, cilantro, etc)