These French Dips are delicious and super easy to make in the Instant Pot or the slow cooker! This french dip recipe only has 2 ingredients, but your family will think you have been cooking for hours in your kitchen.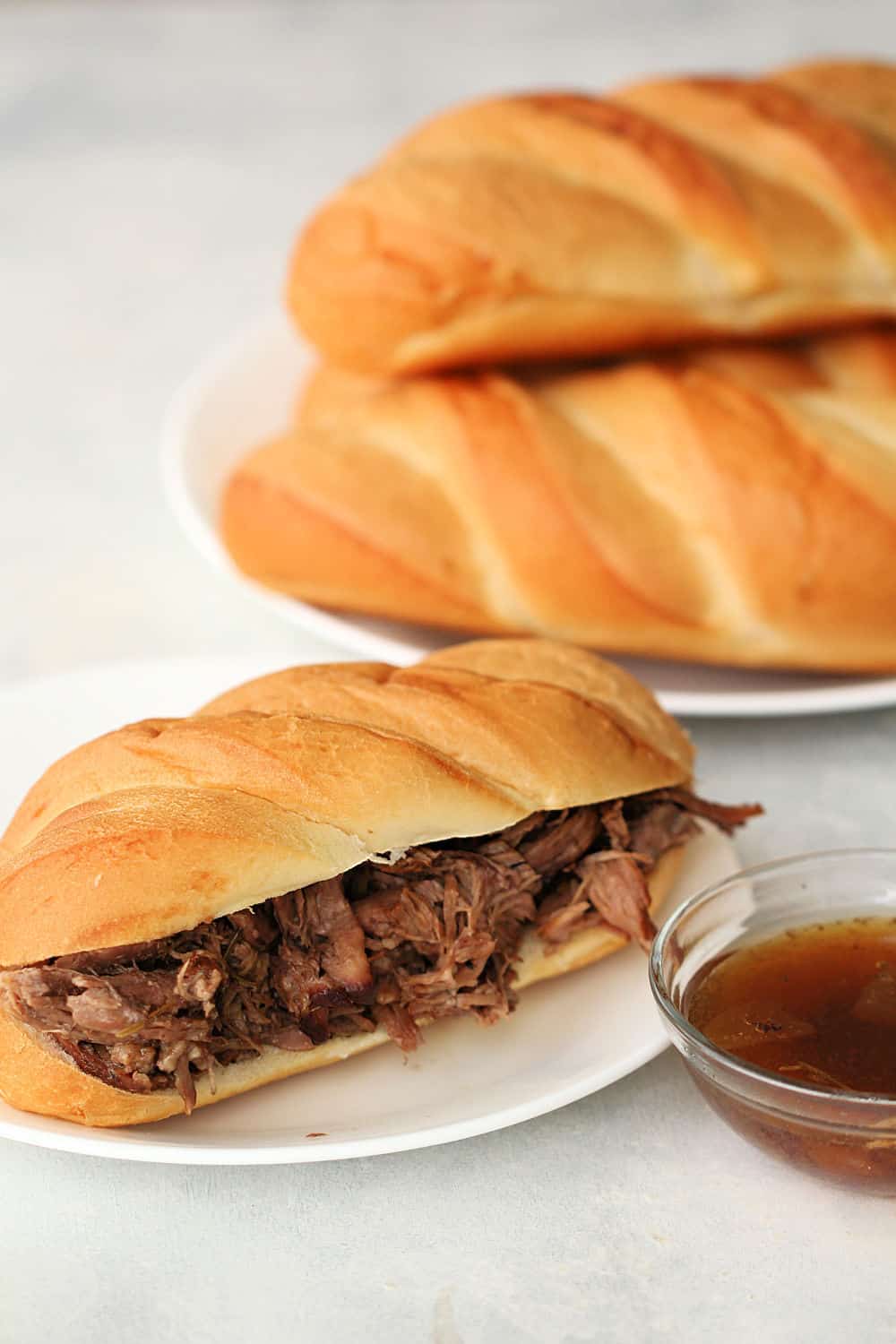 Our Instant Pot French Dip Sandwiches are a family favorite! Many times I forget to throw my food in the slow cooker in the morning. That is one of the main reasons I use my Instant Pot so much more!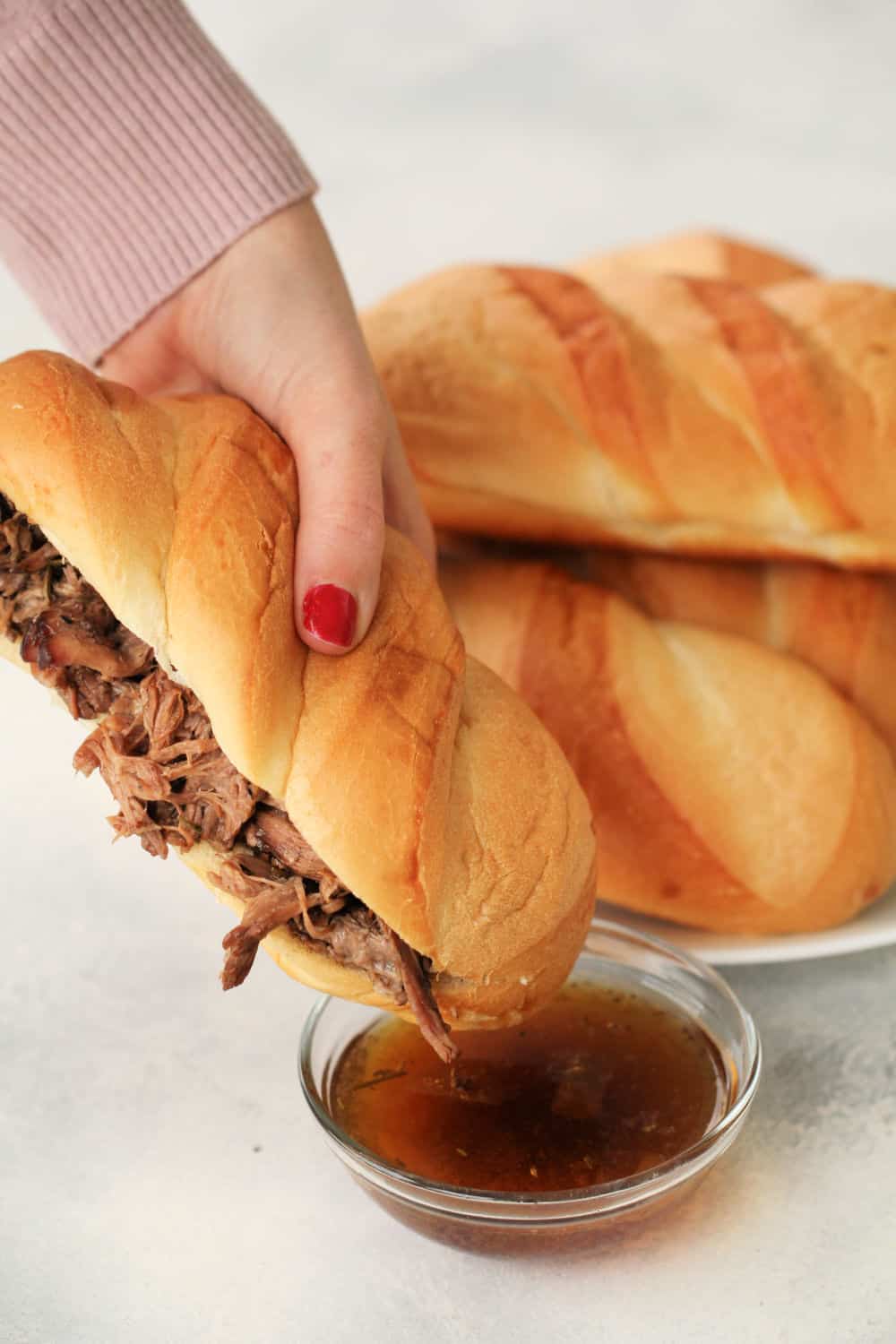 Don't have an Instant Pot? Check out our Slow Cooker French Dip Sandwiches.
With two ways to cook this recipe, I feel like we can enjoy it year round. I love it because either method keeps my house cool in the summer but it's warm comfort food in the colder months.
This recipe requires 2 main ingredients and the meat cooks right in the au jus which is amazing for dipping!
Want more French Dip?! Try these French Dip Crescents Recipe!