These Healthy Whole Wheat Banana Muffins are my new healthy snack go to. I love putting a little butter and honey on it. I also like to heat mine up in the microwave like it just came fresh out of the oven. These Healthy Whole Wheat Banana Muffins are filling yet guiltless.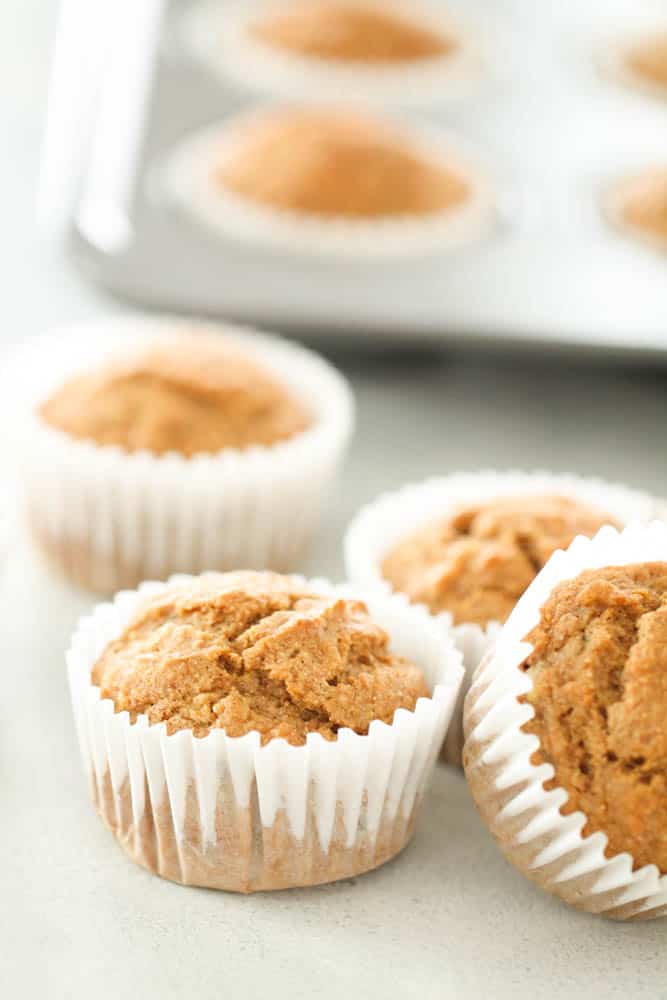 I've been trying to feed my family healthier food for the last few months, but I always have such a sweet tooth.
I had some overripe bananas and thought I would make a nutritious and delicious after school snack for my kids and they loved it.
How to make healthy whole wheat banana muffins:
Step 1: Preheat oven to 375 degrees F.
Step 2: Line a muffin tin with cupcake liners or spray with nonstick cooking spray. I have done it both ways, and both work great.
Step 3: In a large bowl, mash bananas. I used a fork to mash my bananas but you could use a spoon or a whisk.
Step 4: Beat together eggs and mix with bananas. You could use a hand mixer, but a whisk or spoon would also work.
Step 5: Add applesauce, maple syrup, olive oil and vanilla. Mix until well combined. I used cinnamon applesauce for this recipe, because I like the taste it gives it. It adds a little hint of cinnamon to it.
Step 6: Add baking powder, baking soda, salt and flour and mix until combined.
Step 7: Fill each cupcake liner 2/3 of the way full or use a large cookie scoop to place batter in cups.
Step 8: Bake for 20-22 minutes, or until set on the inside and golden brown on top.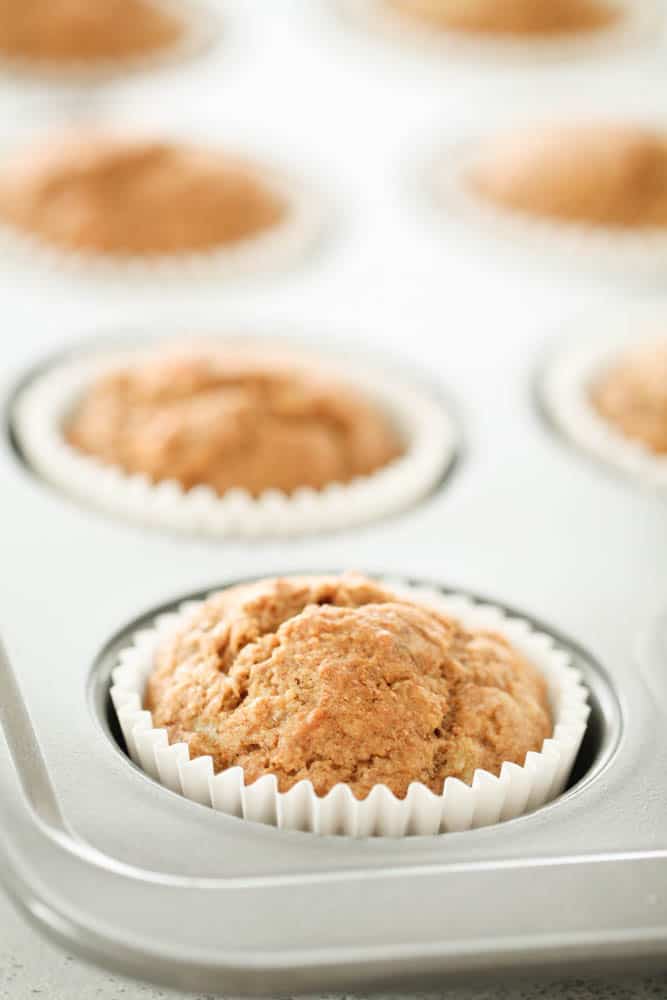 Give these Healthy Whole Wheat Banana Muffins a little extra flavor:
If your food is ever tasting a little bland, or you need a little more flavor, there are simple ways to spice up a recipe. For this particular recipe, we use applesauce.
I love using cinnamon applesauce to give these muffins a little more flavor.
You could also use a flavored extract such as almond, lemon, butter, etc.