The easiest Instant Pot Carnitas - juicy, quick, and just a few simple ingredients to the perfect weeknight meal. These shredded pork carnitas are great in tacos, enchiladas, burritos, burrito bowls or salads.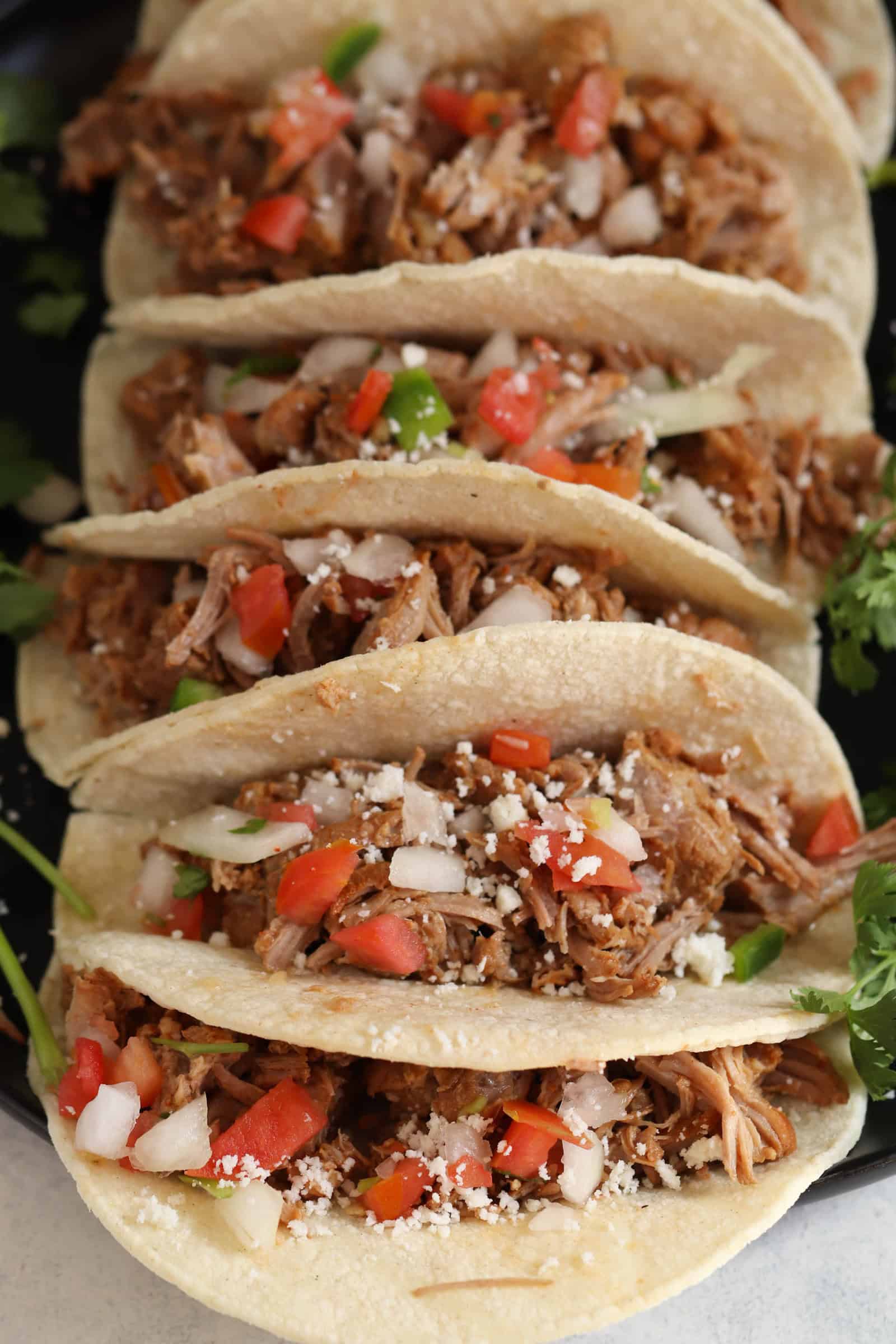 What are Instant Pot Pork Carnitas?
One of our most FAQs – what are Carnitas? And why is it any different than regular cooked meat?
After a little research, I found that carnitas are a Mexican specialty of seasoned pulled pork, traditionally fried in lard, with a mixture of juicy and crispy browned parts. Carnitas are great in sandwiches, tacos, enchiladas, burritos, tacos, or served as the meat in a bowl. They also go great with things like lime juice, red onion, salsa verde, fresh salsa, cilantro lime rice, corn tortillas, and any of your other favorite toppings.
This recipe for pork carnitas is definitely not fried in lard, but quickly cooked to perfection in the Instant Pot with delicious spices. So although these may not be your traditional carnitas, they are full of flavor and delicious! If you want crispy carnitas, you can throw them in the oven broiler for a few minutes to get that perfect texture. This is an optional step! This can also convert into a slow cooker carnitas recipe if you don't have an electric pressure cooker. This might just be our favorite pork recipe!
How to make Instant Pot Pork Carnitas:
Cut pork into 2″ cubes and place in a large bowl.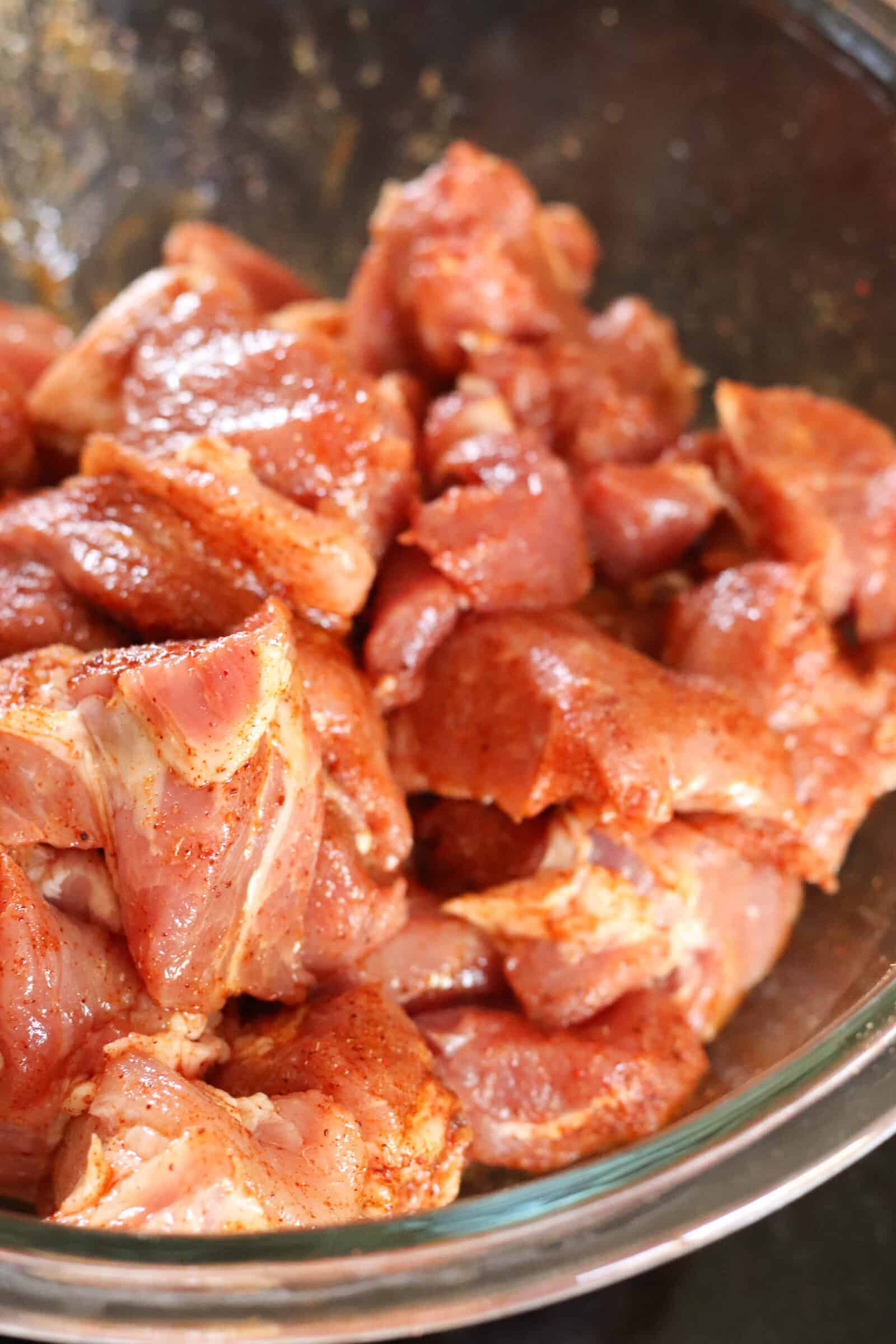 In a small bowl, combine salt, pepper, cumin, chili powder, and paprika. Toss pork with a tablespoon of olive oil, then sprinkle spice mixture overtop and toss again.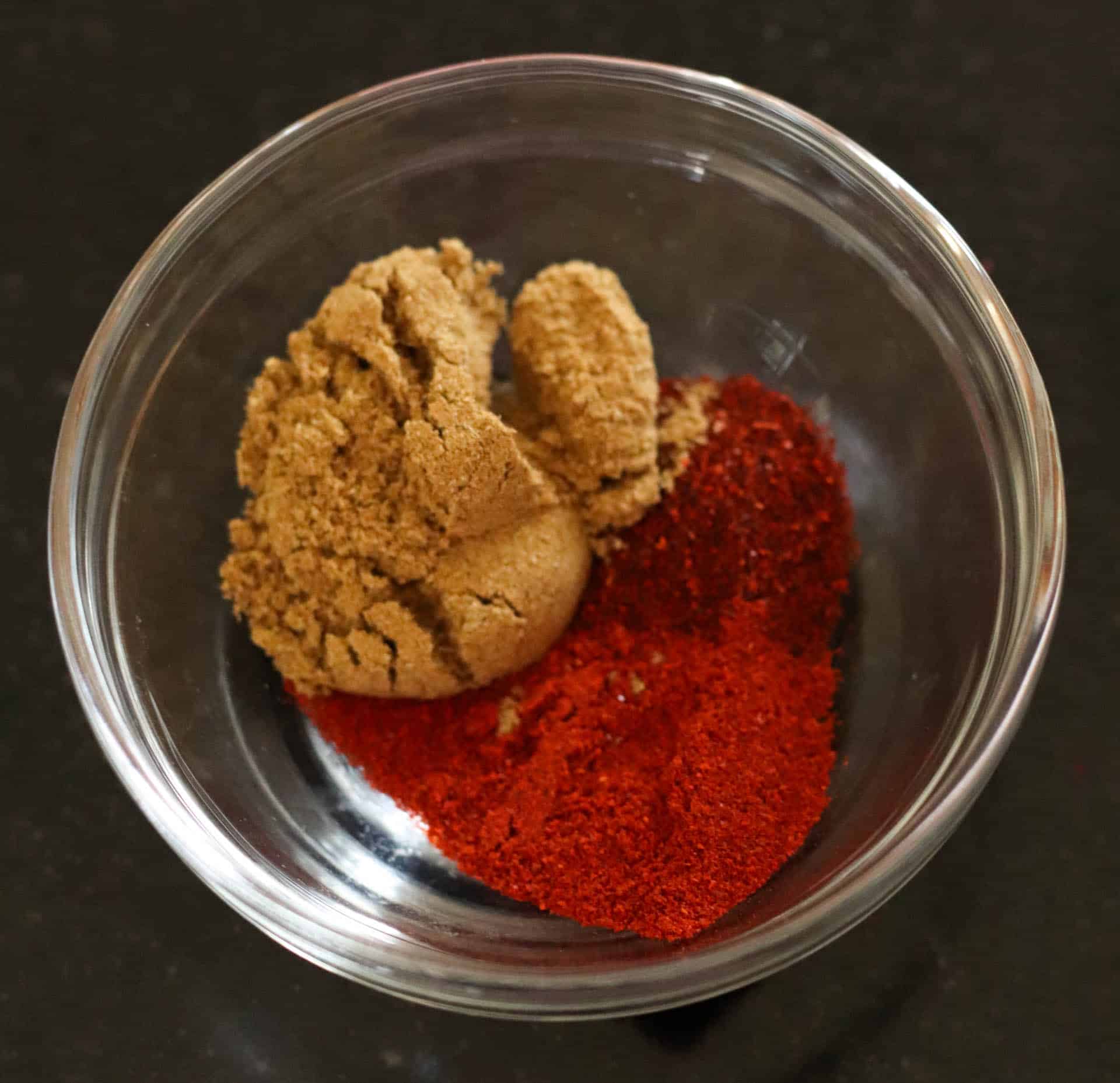 Place pork in the instant pot, then add fresh orange juice, onion, and garlic. Make sure you mix it up so it doesn't stick to the bottom of the pot and give a burn notice.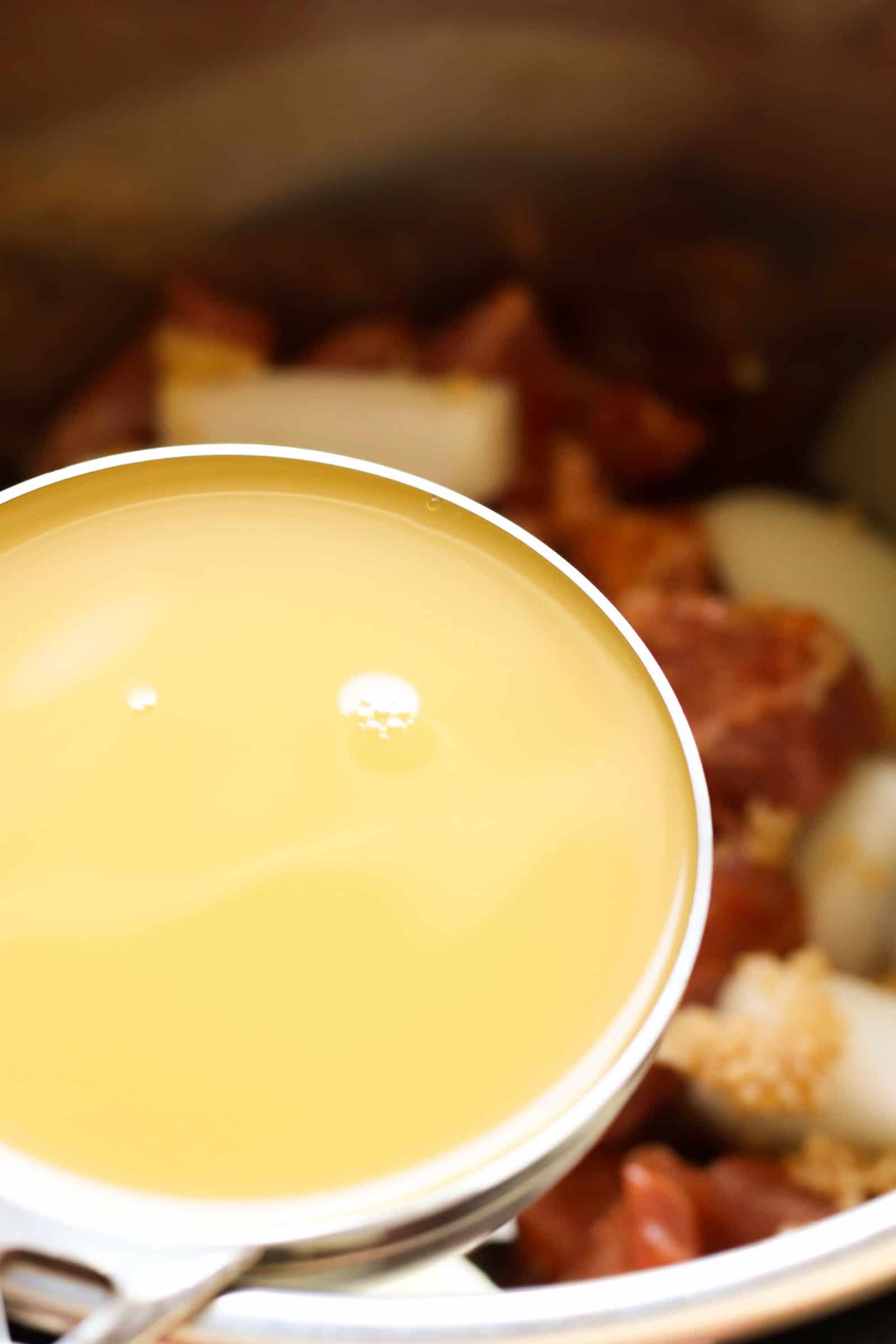 Place lid on the instant pot and move vent to SEALING.
Cook on MANUAL on HIGH PRESSURE for about 60 minutes until the pork is cooked all the way through.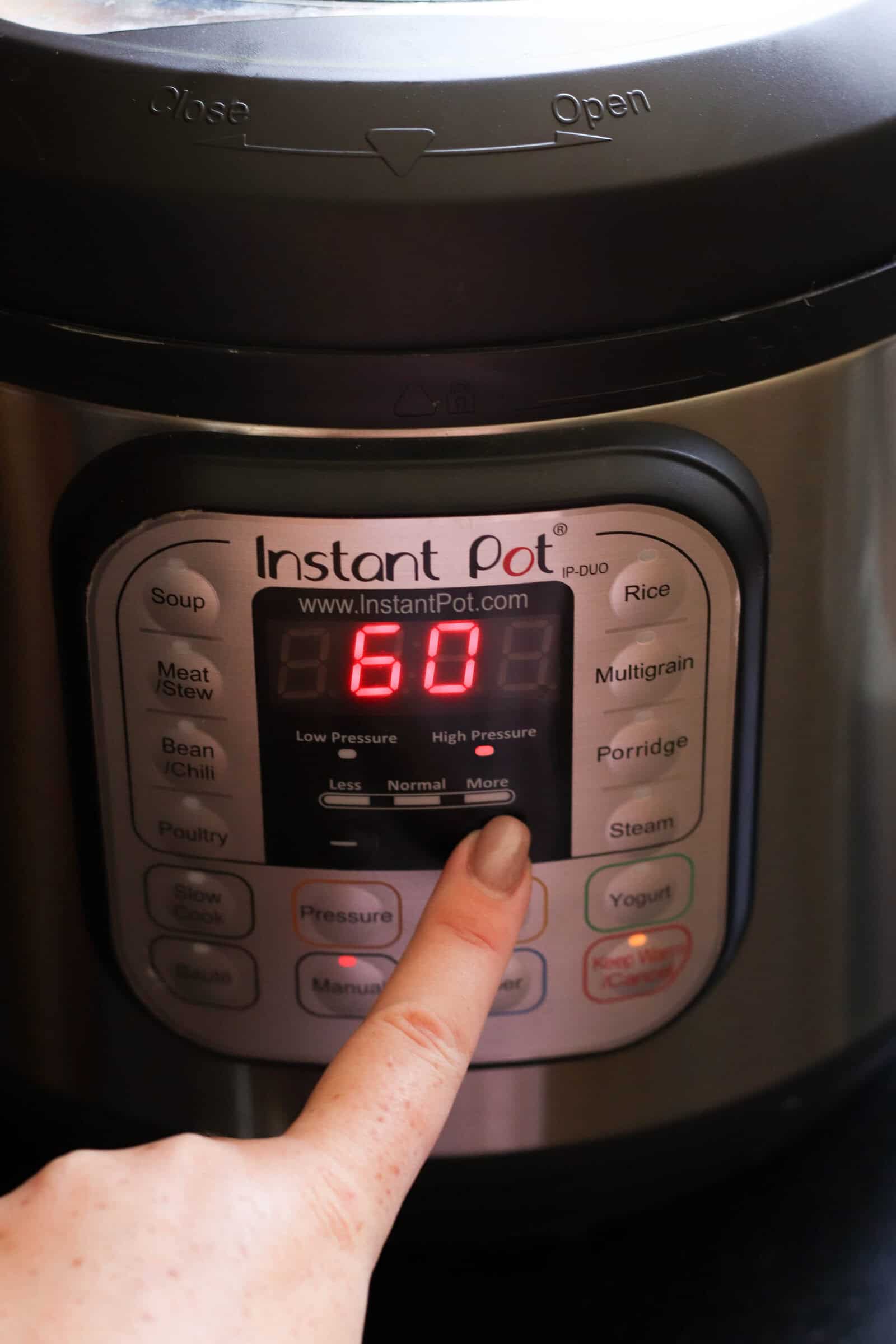 QUICK RELEASE pressure remaining, then remove pork pieces from the Instant Pot with a slotted spoon and shred.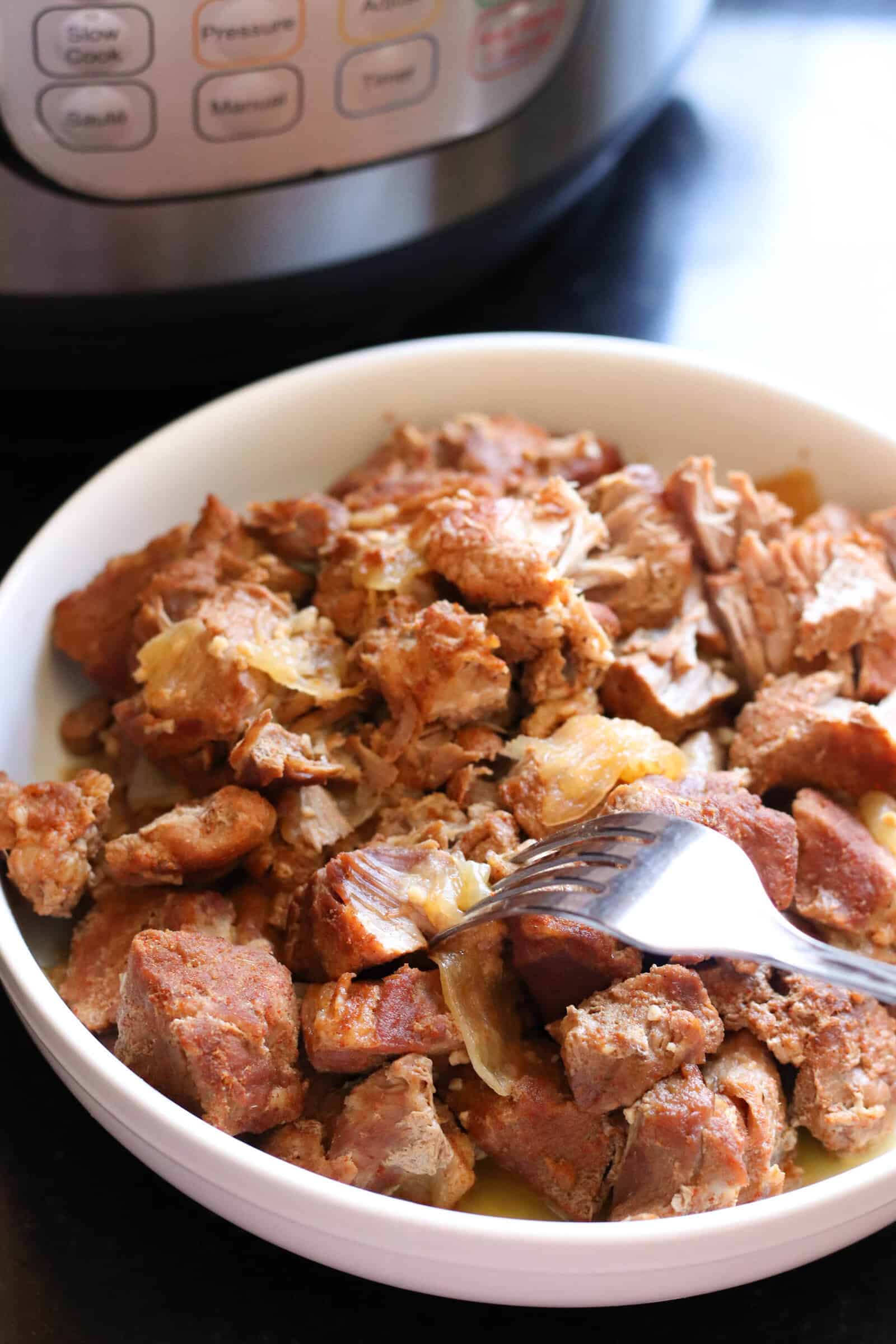 We served our carnitas as tacos with pico de gallo and cotija cheese. Next time, we would like to try making them into burrito bowls! No matter how you do it, these make a delicious meal every time.
Related Recipe: Looking for more Instant Pot Pork Recipes?! Try our Instant Pot Kalua Pork!