Peanut butter and chocolate are a classic combination. In these No-Bake Peanut Butter Corn Flake Bars, you get the peanut buttery-chocolately taste you love without having to heat up the house.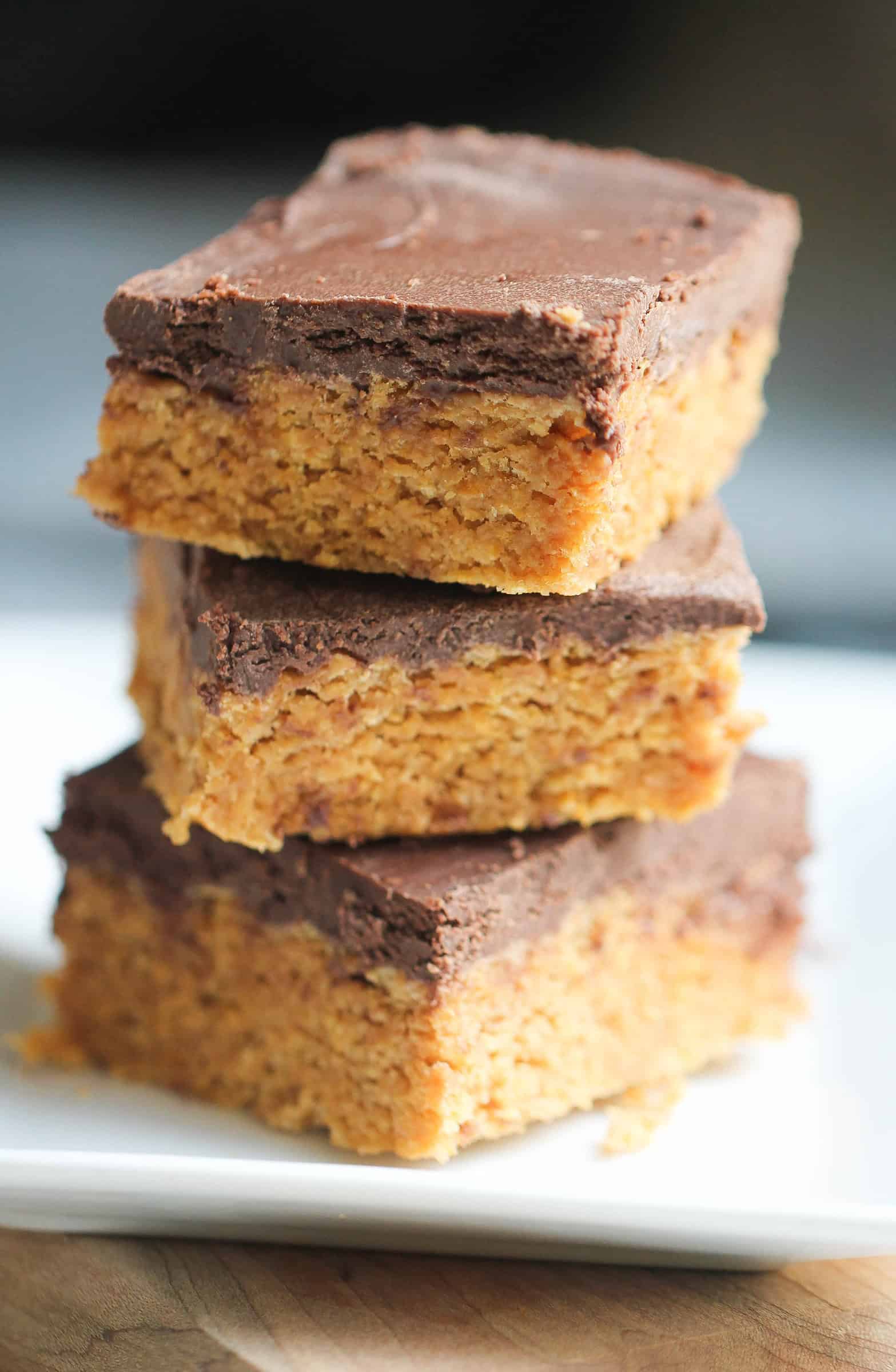 I love no-bake recipes, especially when the weather starts warming up! The last thing I want to do on a nice day is spend all day in the kitchen. These No Bake Peanut Butter Cornflake Bars only take a few minutes to make and are a delicious treat!
How to make No bake peanut butter cornflake bars:
No oven — just your stove top and a few minutes of your time and you will have a delicious treat to share with your family.
Start by heating the sugar and corn syrup in a saucepan over medium heat until it starts to boil, stirring constantly. Once it starts to boil, remove it from heat.
Add the peanut butter and stir until it has melted. (You can keep it off the heat. The peanut butter should melt easily in the hot mixture.)
Next, stir in 3 cups of crushed corn flakes. Press mixture into a greased 8″x 11″ pan.
For the chocolate topping, melt chocolate chips in a microwave safe bowl in 30-second increments until melted. Stir chocolate until smooth and spread on top of the peanut butter mixture.
Let cool until firm.

If you love these no bake peanut butter corn flake bars, You've got to try our carmelitas. They are easy and delicious.