Our easy banana cream pie is wonderfully creamy and made in no time. It has that delicious banana flavor with an easy and delightful whipped cream topping.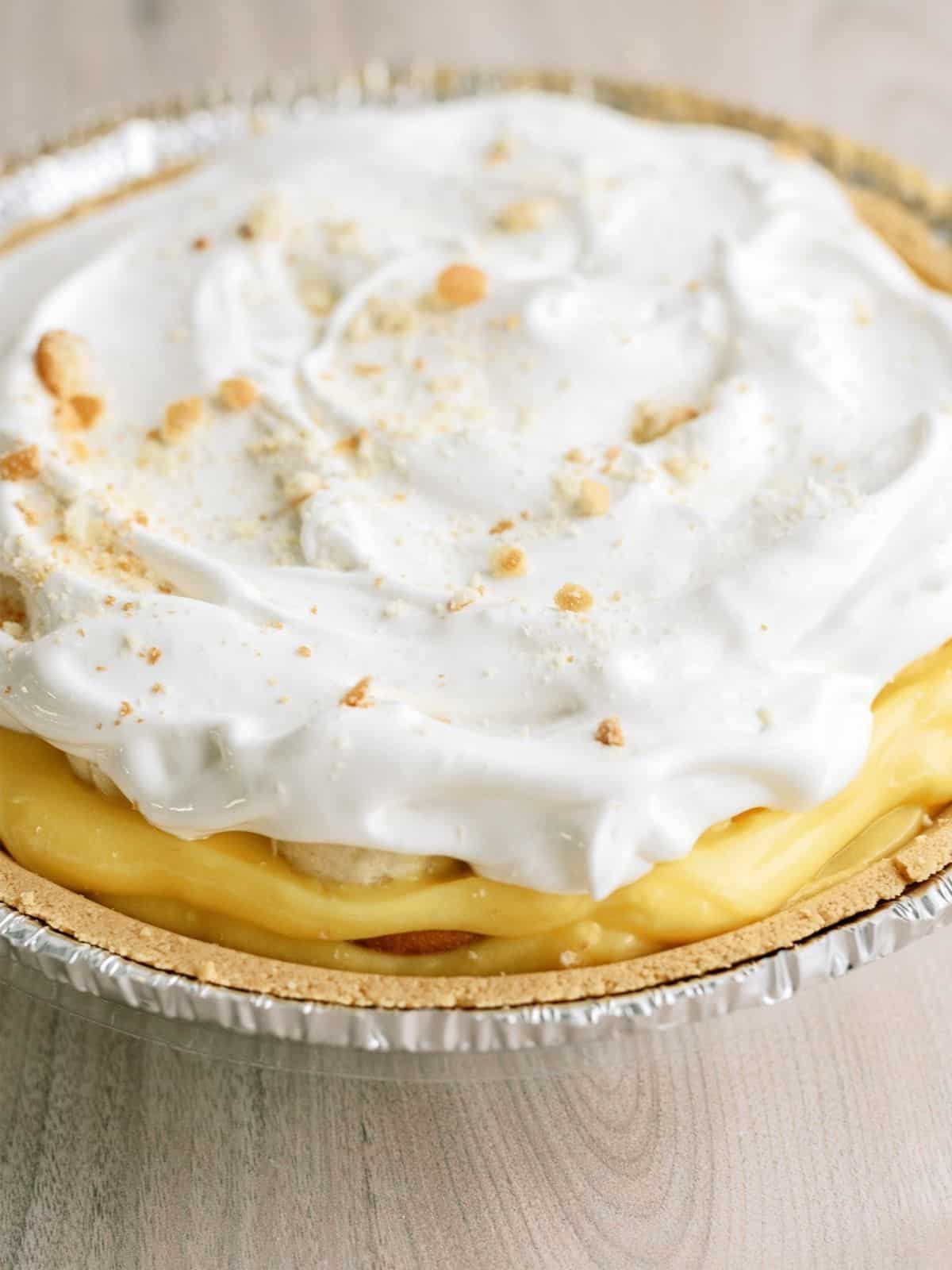 Easy banana cream pie is a great Thanksgiving recipe to make this year! You cannot go wrong with this easy fruit pie recipe. When I say fruit pie, it makes me feel like it's a little bit healthier for you. 😉 But, it is still a dessert.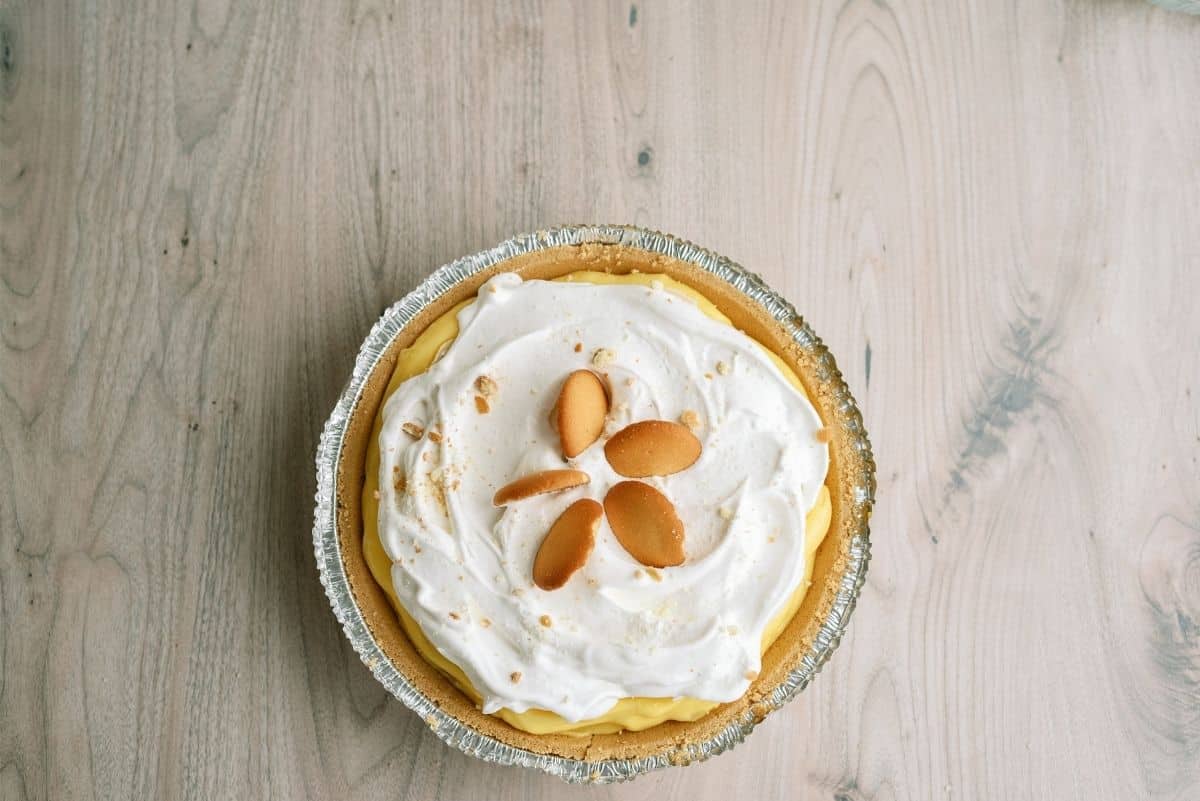 However I do have to say that this banana cream pie recipe is the best I have ever had. It doesn't get much simpler than this recipe, it's a favorite pie recipe of mine to make to bring to gatherings.
I feel like it is a classic family recipe because it is something my grandma has always made during the holidays and everyone has loved it. If you have never made a banana cream pie this is the perfect recipe to start with.
You can even switch it up if you like and make our No Bake Banana Cream Pie Cake, Banana Cream Cheesecake, or Banana Cream Dessert Salad for more delicious ways to get that banana cream flavor!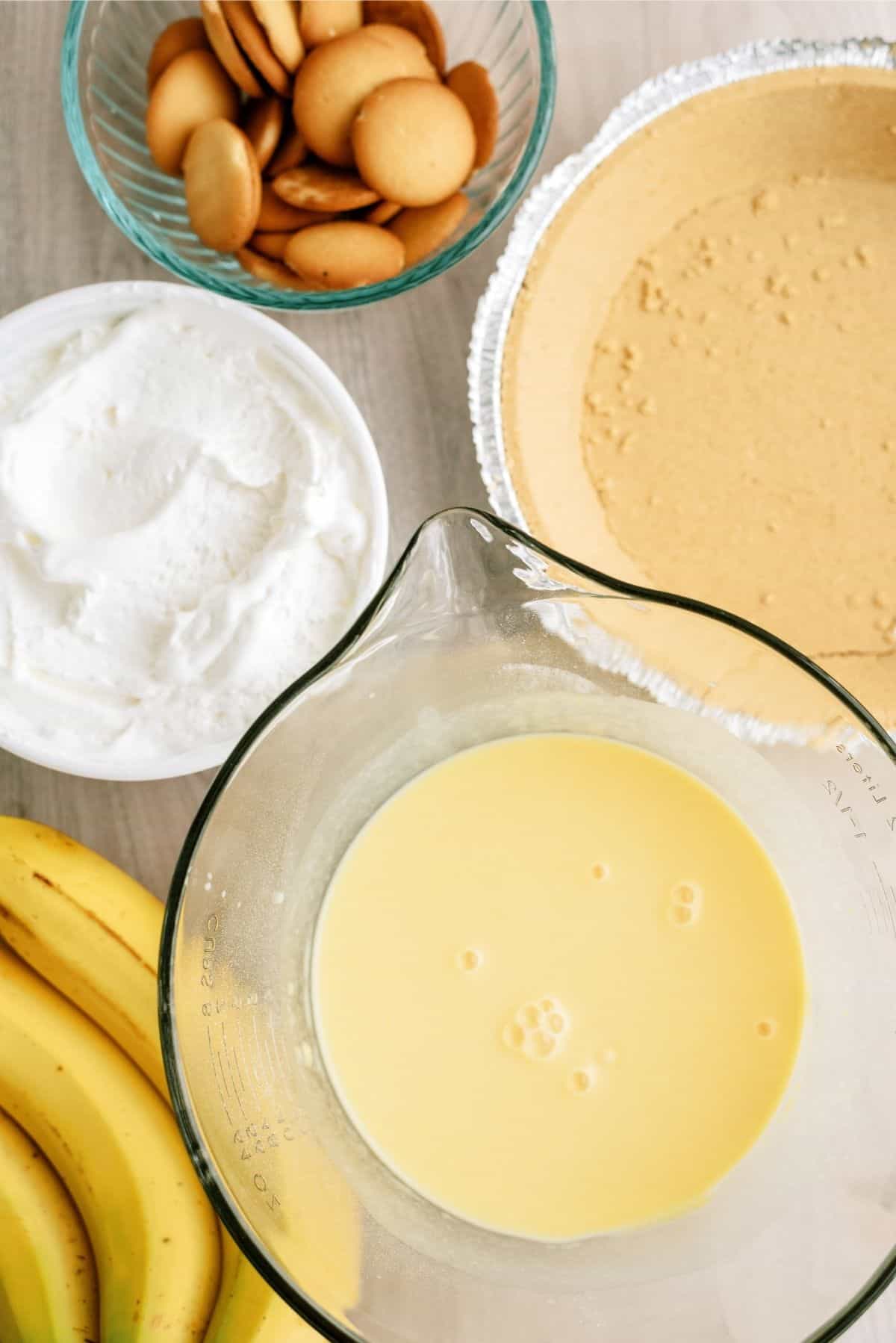 Ingredients You'll Need For This Easy Banana Cream Pie:
Pre-made graham cracker pie crust
Bananas
Box of Jello vanilla instant pudding
Milk
Vanilla wafer cookies
Cool Whip
How To Make This Easy Banana Cream Pie:
When you are ready to get started, in a large mixing bowl combine the vanilla pudding mix with the milk, whisking it all together and then let it sit for about 5 minutes to let the pudding set up.
After the pudding has set up, get out your premade pie crust and you will begin to assemble the pie.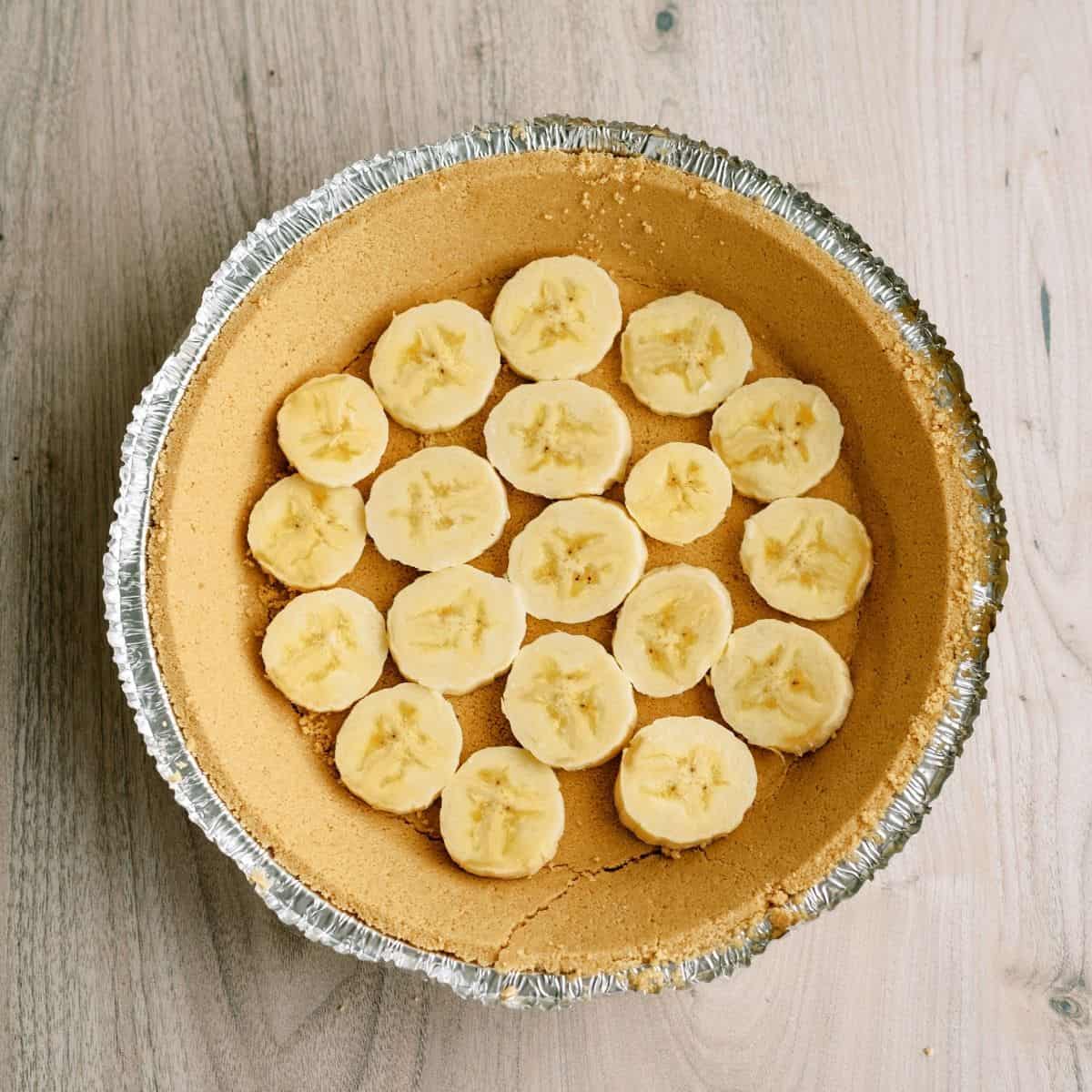 Start by lining the bottom of the pie crust fully with sliced bananas.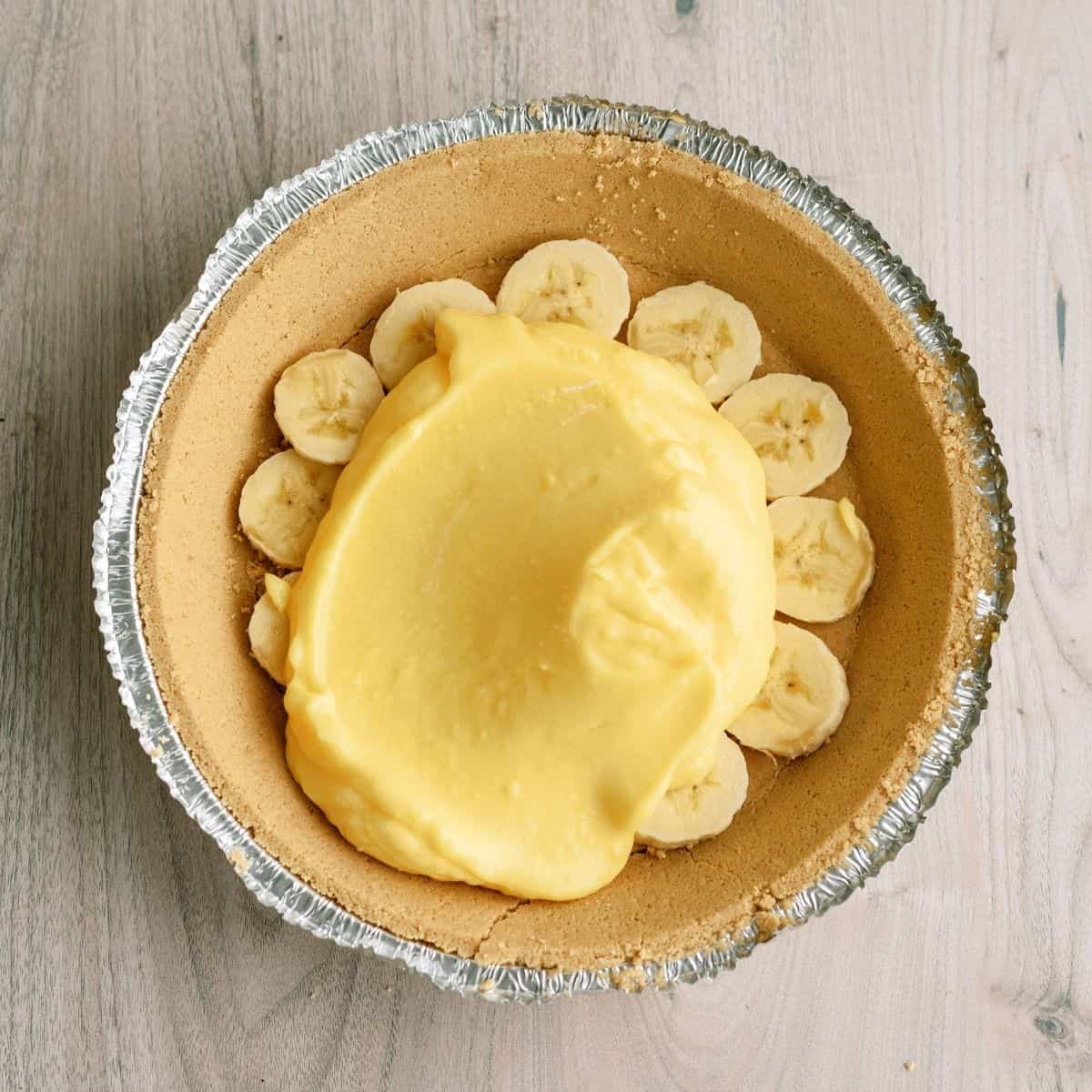 Then, evenly spread about half of the vanilla pudding on top of the sliced bananas.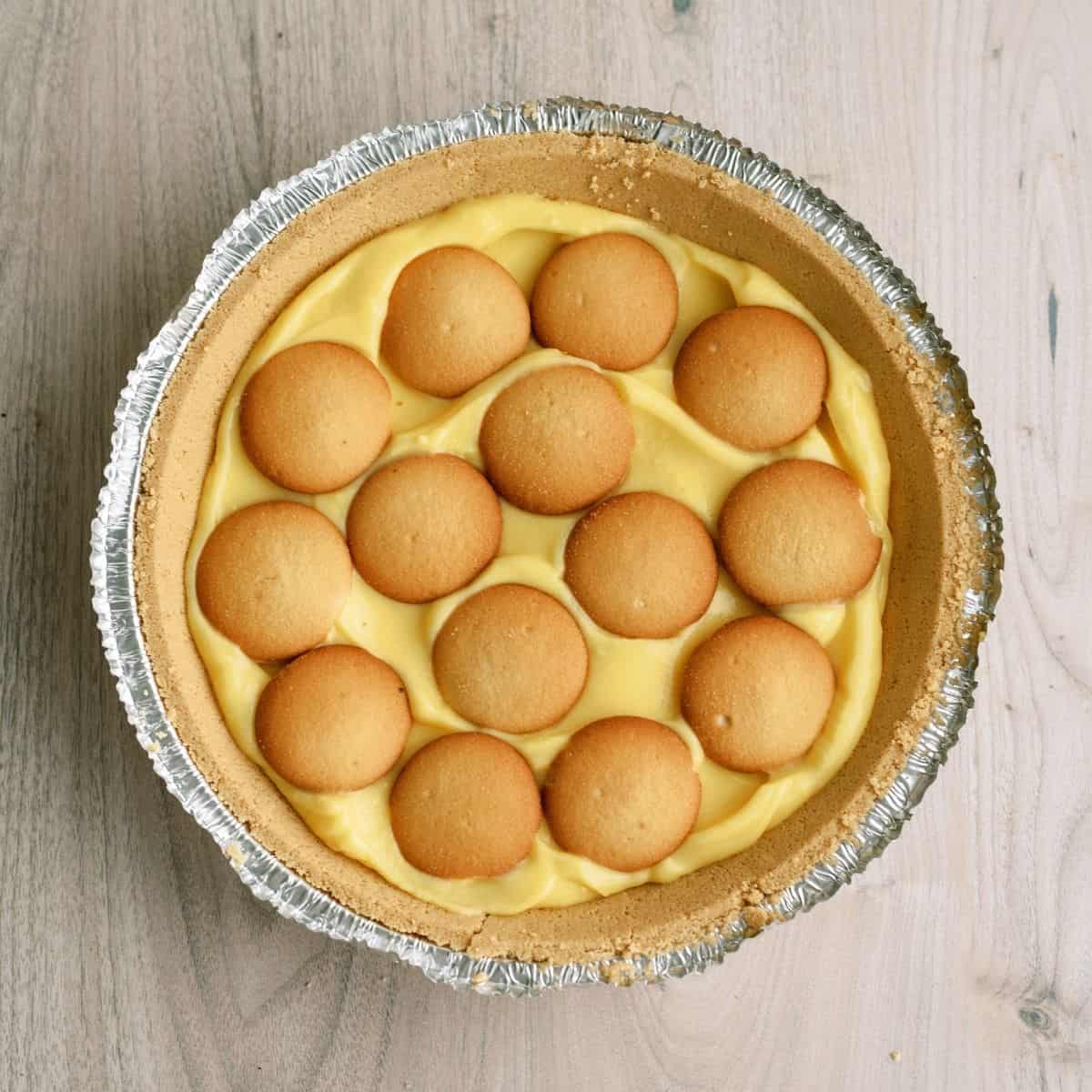 Once that is done you are going to make a layer of vanilla wafers on top of the pudding.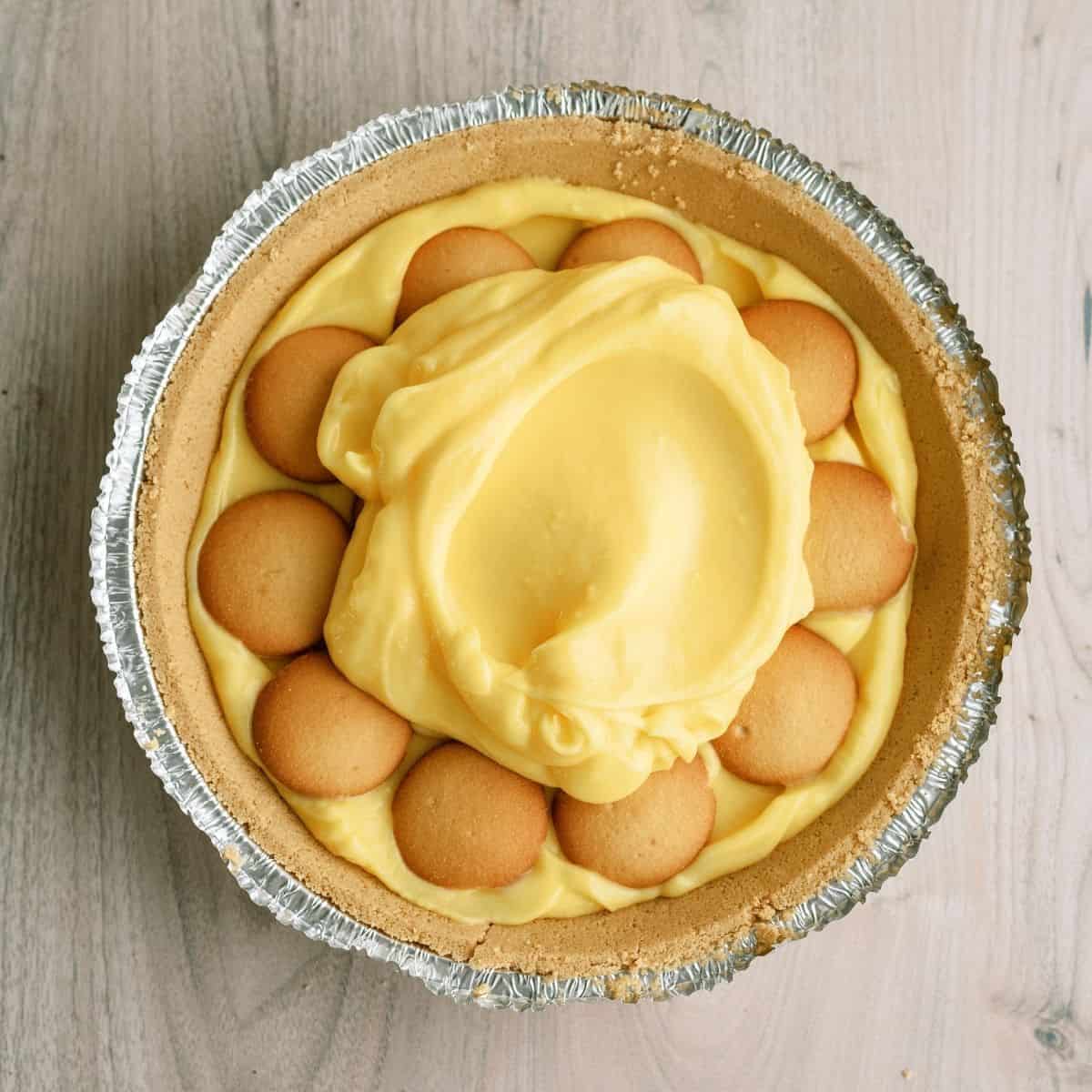 After the wafer layer is done, spread the rest of the pudding on top of the cookies and then layer the remaning bananas on top of the pudding.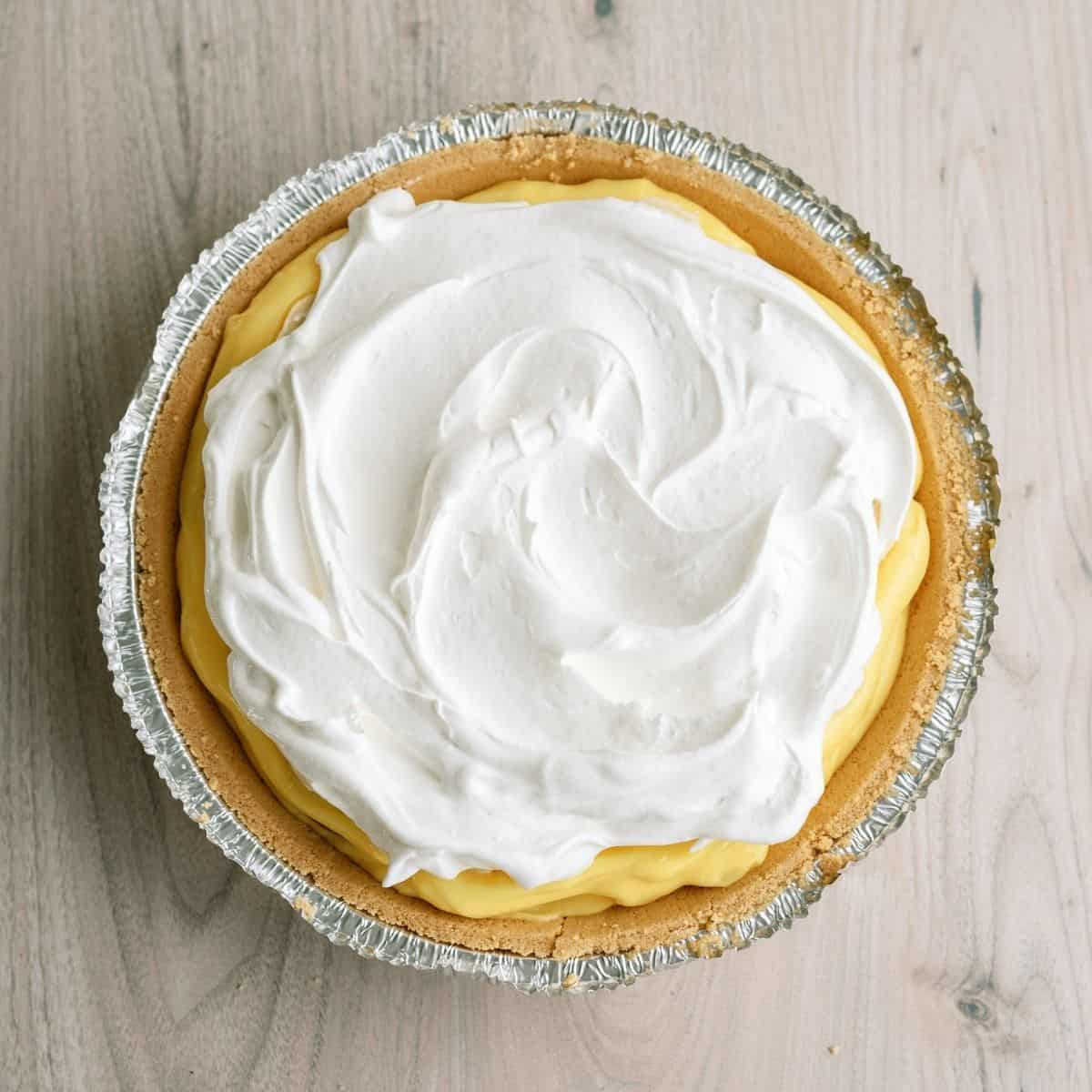 When the last layer of bananas is finished, top it off with the Cool Whip.
Next place the pie in the refrigerator for at least 2 hours to let it chill before serving.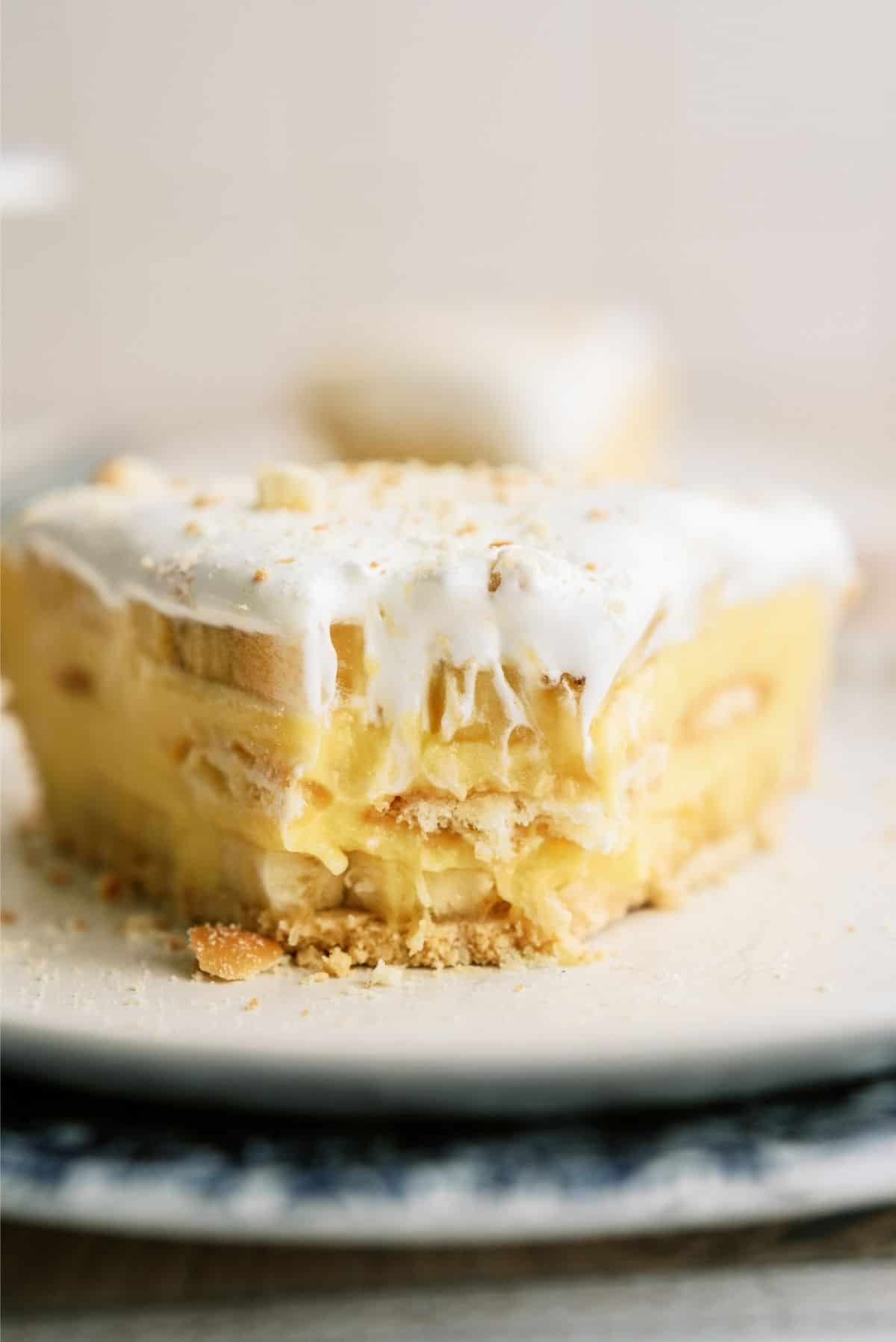 Allow the pie 2 hours before serving to give the flavors time to come together and for the wafer to get their ideal consistency for the pie.
To Make This Banana Cream Pie Recipe You Will Need:
Large mixing bowl
Whisk (THESE ones work great!)
Spatula
Knife
Cutting board