Enjoy this fun Easter bunny pudding dirt cake that you can make for friends and family. It is a super delicious and creative Easter dessert.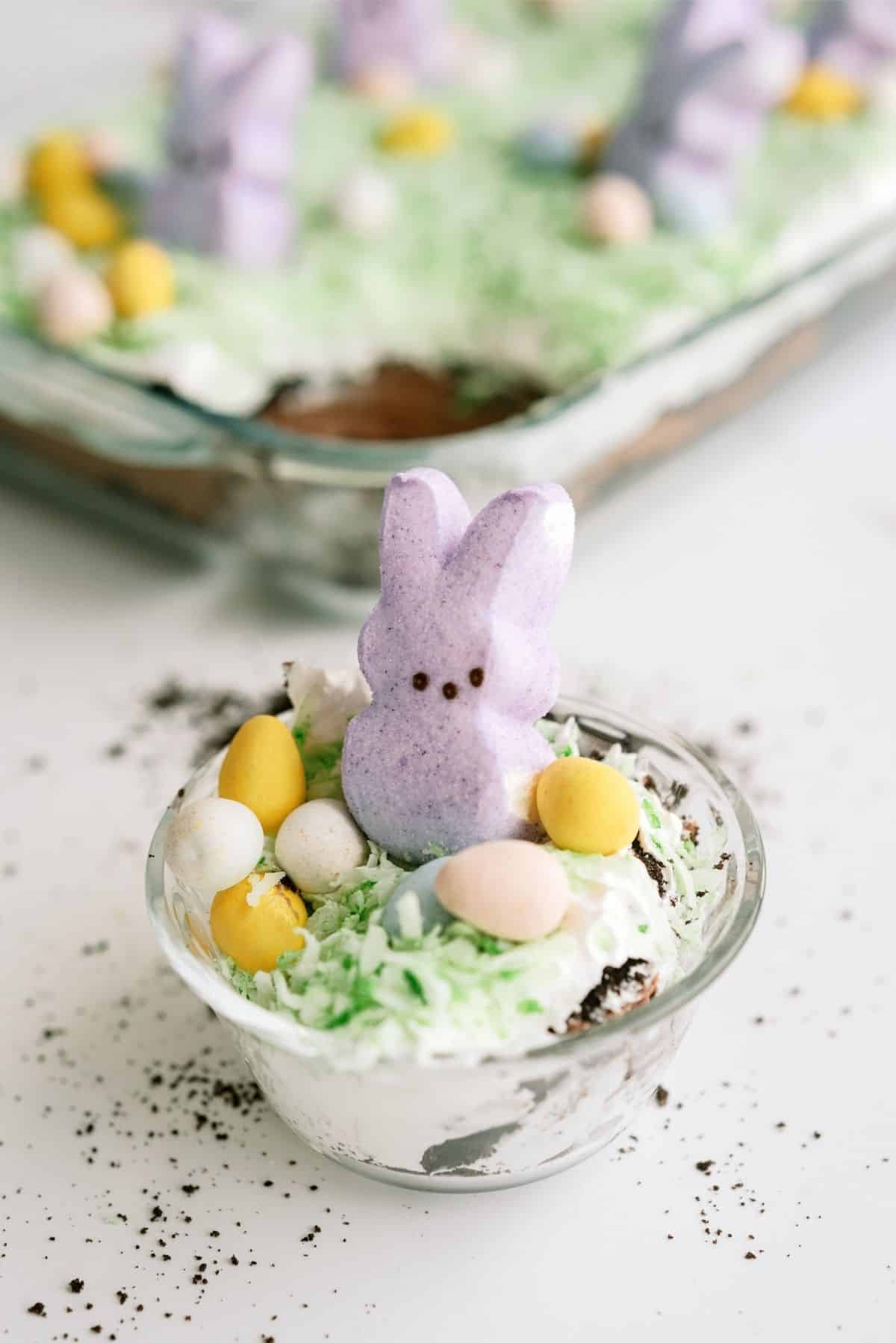 This Easter Bunny Pudding Dirt Cake is so delicious and a great Easter cake recipe to make.
You can share it with friends and family and form a new Easter tradition.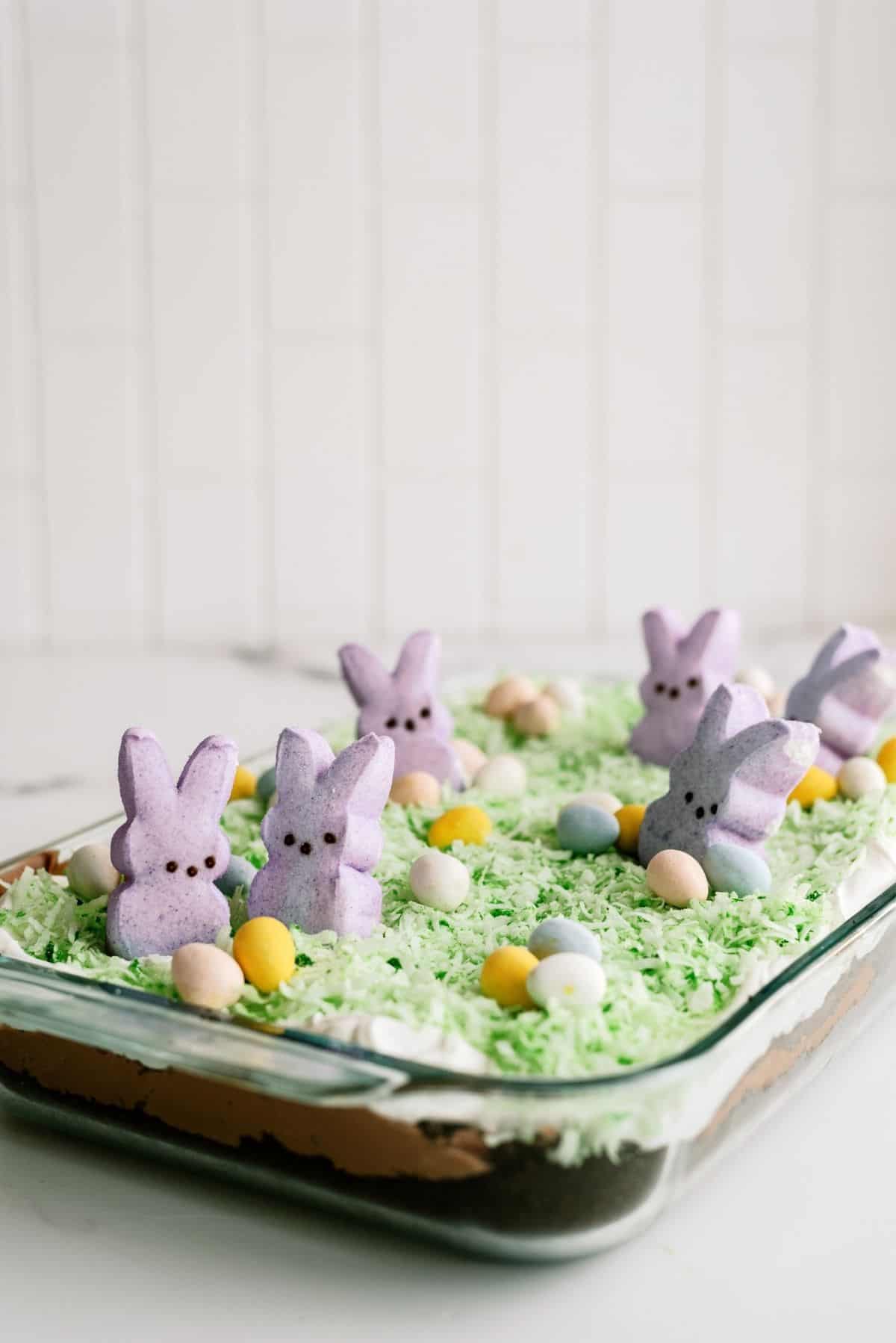 Everyone will love this Easter dirt cake so make sure to keep the link to this pudding dirt cake handy because it will be asked for.
Plus this is a fun dessert that you can make with your kids and get them involved in the creative aspect of the dessert.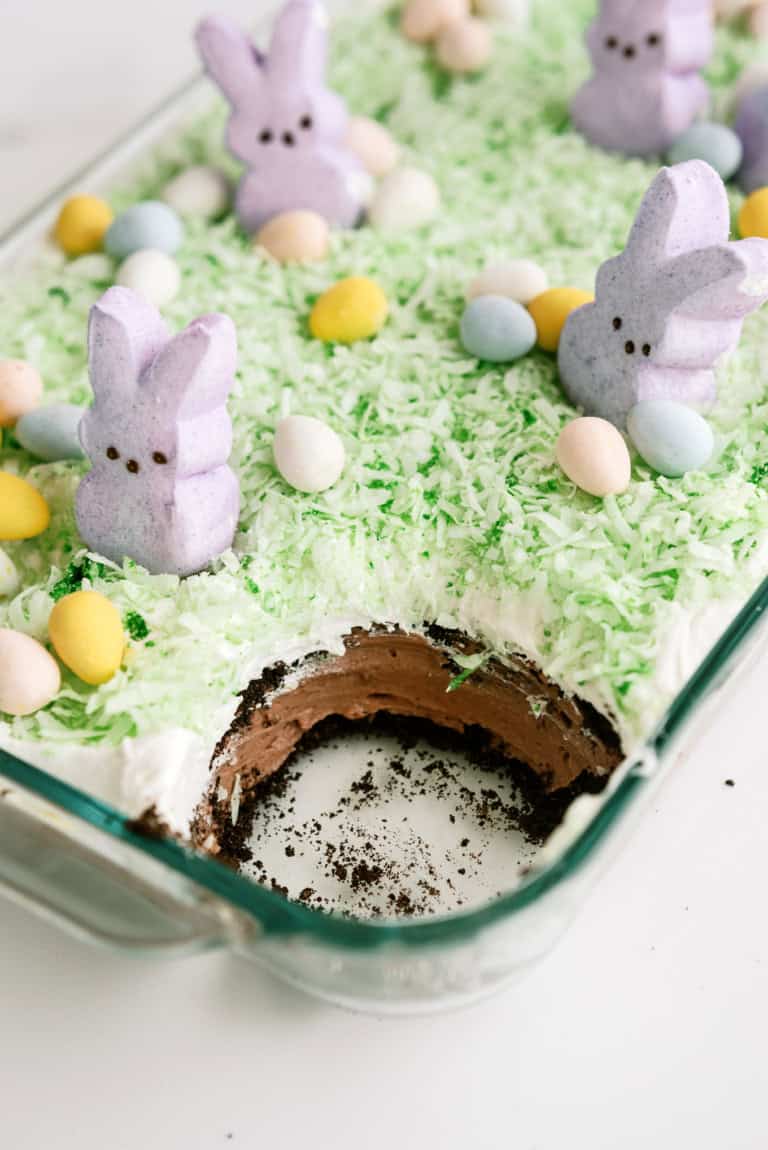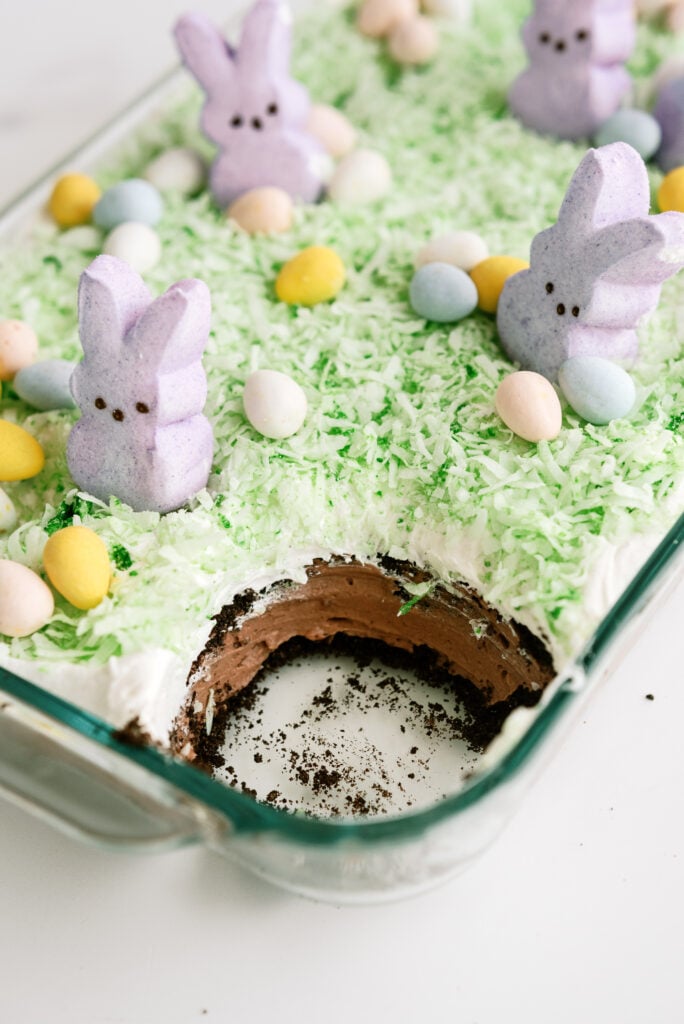 Once you have this dirt cake made, it will be the star of the show and super adorable. I love making this dessert every year because it is super simple and still super delicious.
For more fun and delicious recipe to make for Easter check out our cookie dough easter eggs, easy easter sugar cookies, and plan the perfect Easter dinner with our collection of 20 fantastic Easter dinner recipes.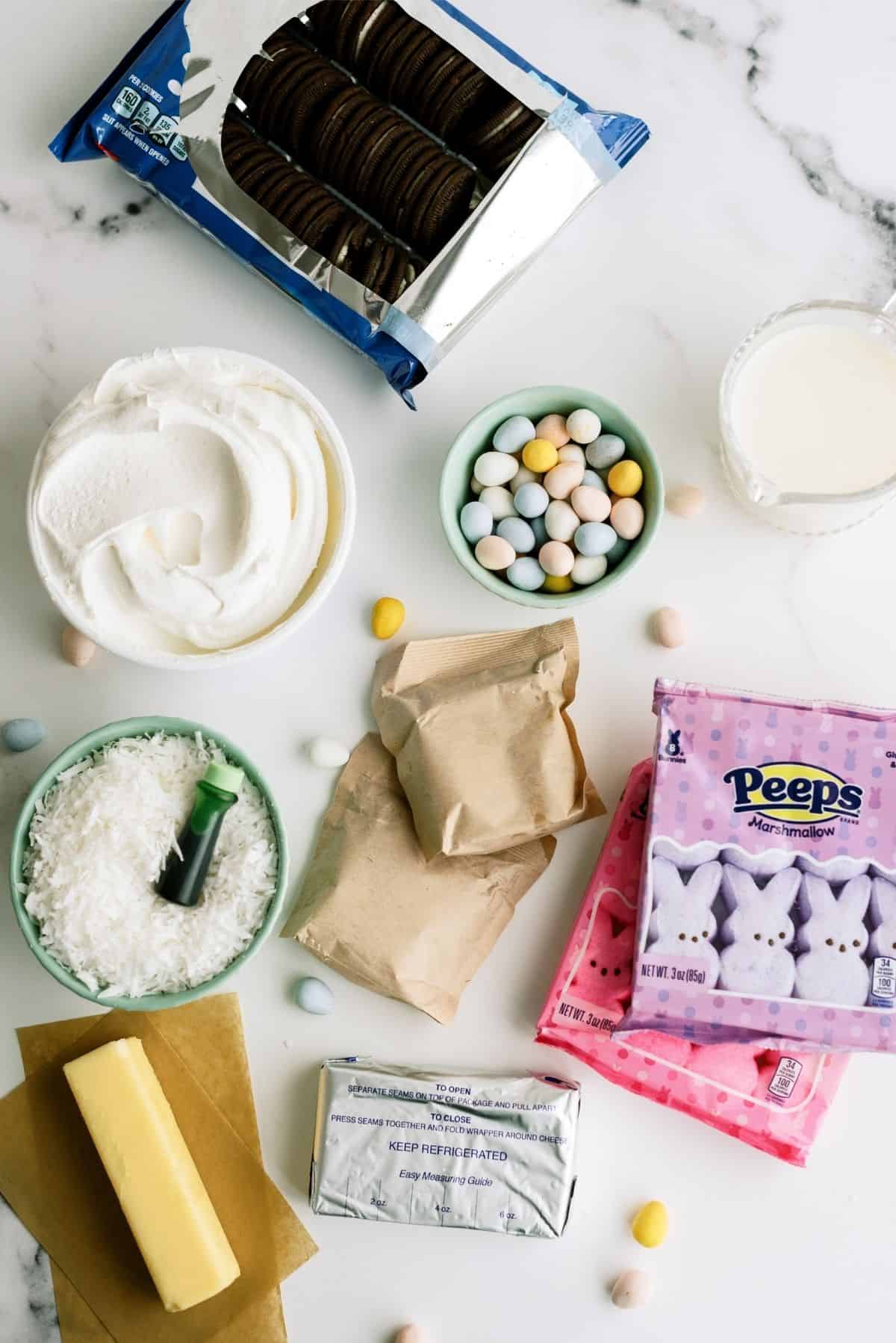 Ingredients You'll Need For Our Easter Bunny Pudding Dirt Cake Recipe:
Oreo cookies
Butter
Cream cheese
Powdered sugar
Cool Whip
Instant chocolate pudding mix
Milk
Shredded sweetened coconut
Green food coloring
Easter Peeps
Candy eggs (of your choice)
How To Make Our Easter Bunny Pudding Dirt Cake Recipe: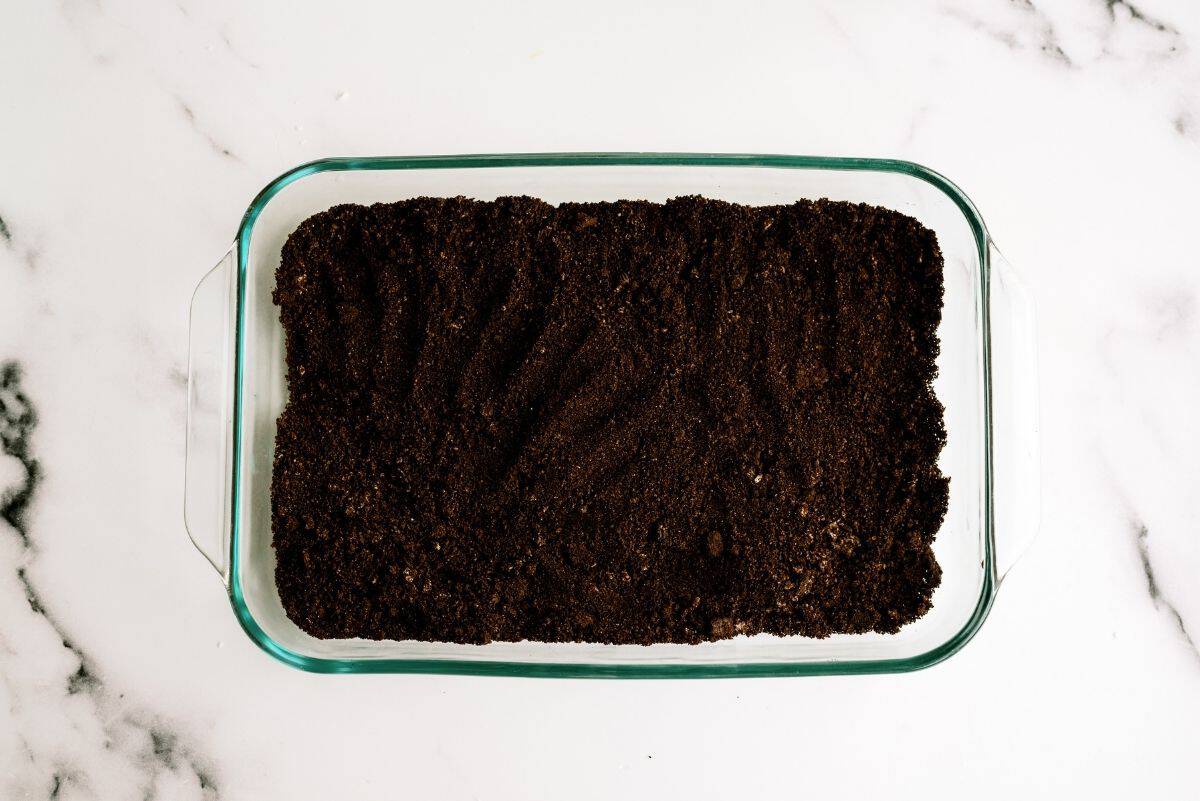 Once you have your Oreos crushed, spread half of them into the bottom of a 9×13 inch pan.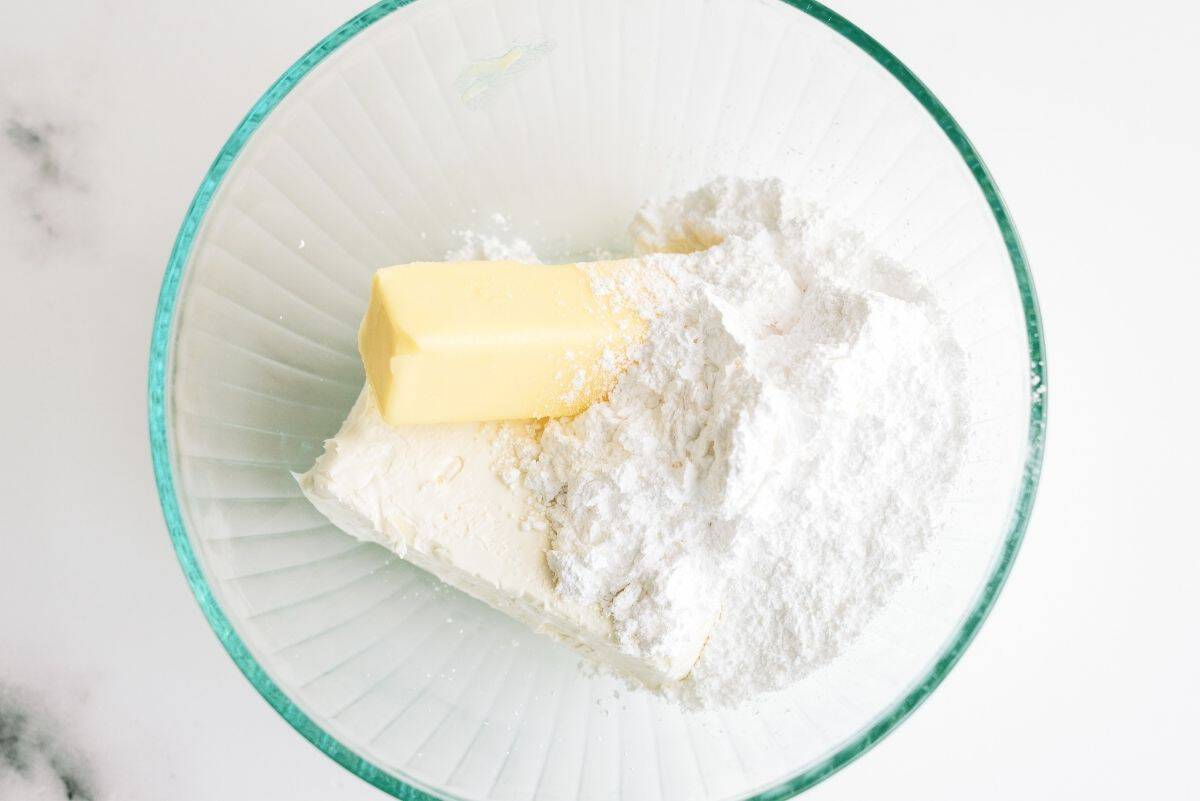 Then in a mixing bowl you will need to combine the butter, cream cheese, and powdered sugar.
Continue mixing it all together until they come together creamy and smooth. Fold in half of the Cool Whip and set aside.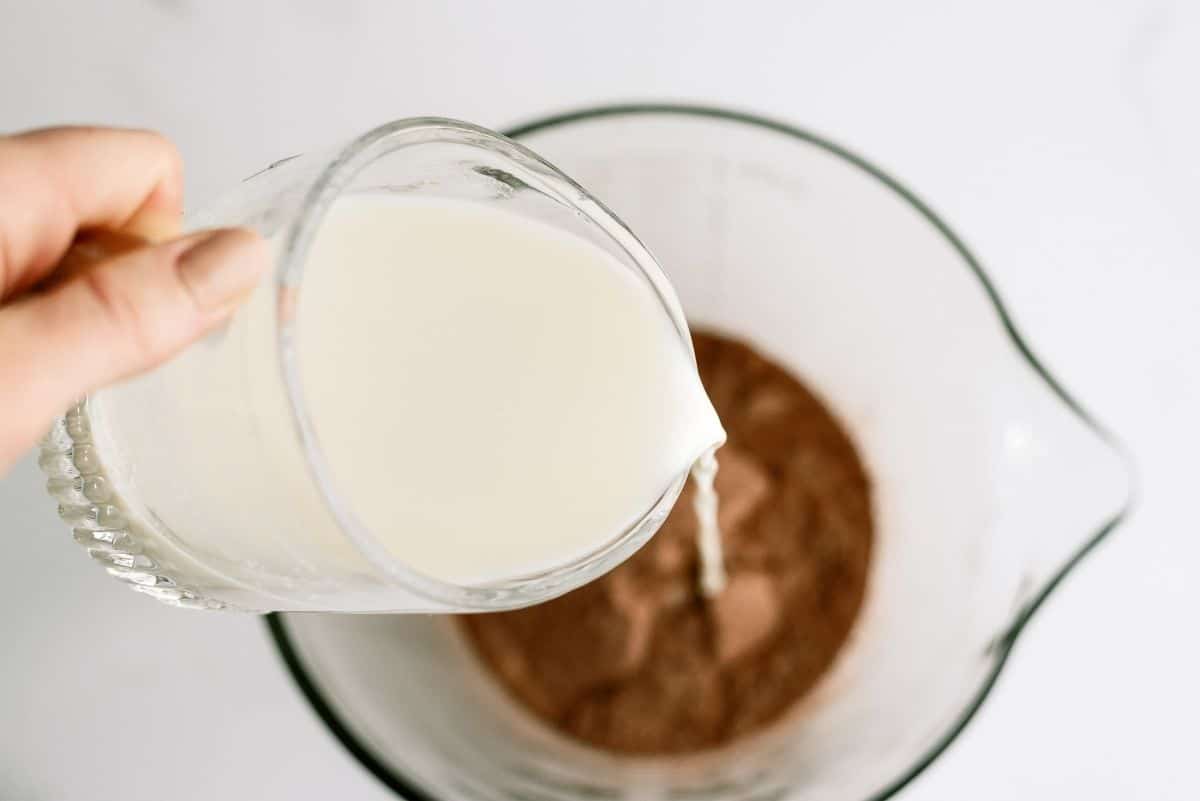 Now in another medium mixing bowl combine the instant pudding mix and the cold milk and whisk it together until it is well combined.
When that is done, get out a large bowl and combine the cream cheese mixture with the pudding and continue mixing it all together.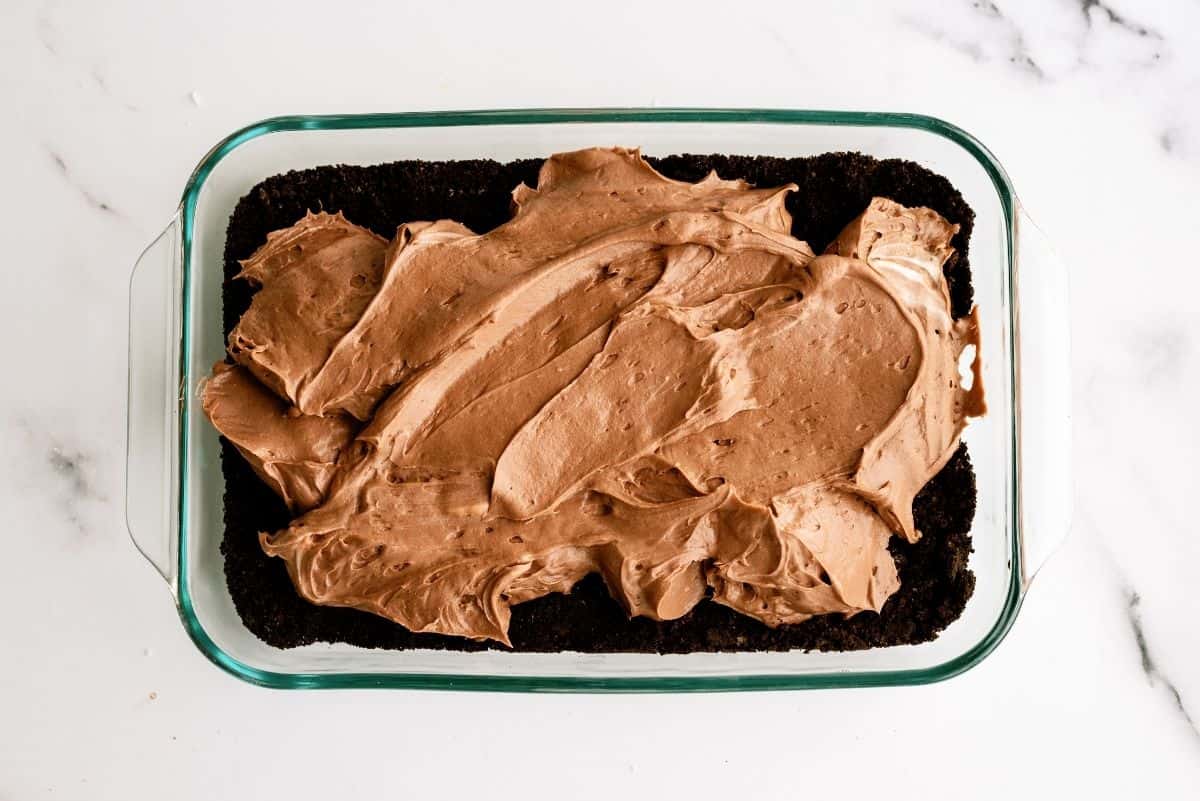 Next, you will need to carefully spread out the pudding creamy cheese mix over top of the crushed Oreos.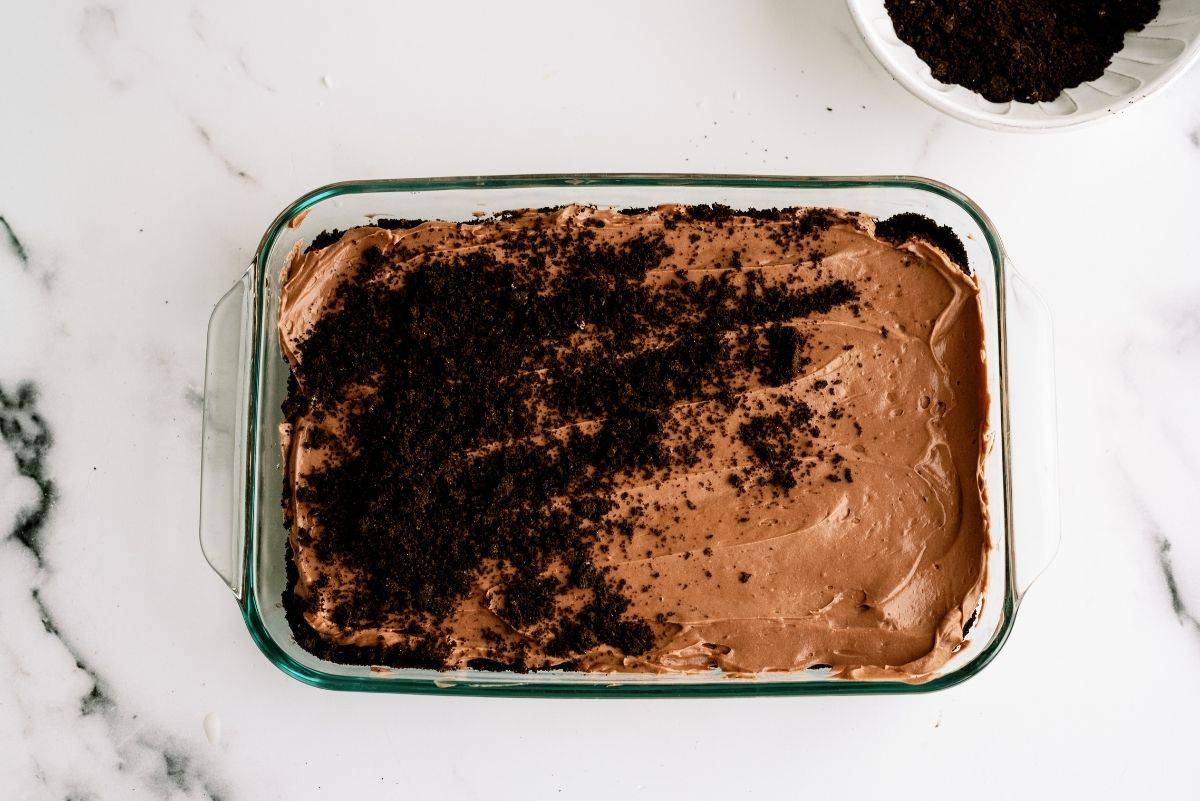 Sprinkle the remaining crushed Oreos on the pudding, then spread the remaining Cool Whip on the top and place the dish in the fridge to let it chill for 3-4 hours.
When you are ready to serve the cake pull it out from the fridge and finish off the toppings.
You will need to use a gallon sized ziplock bag and add the shredded coconut and a few drops of green food coloring to the bag.
Seal the bag up and give it a good shake until all the coconut has taken on the green color. Add more coloring depending on how light or dark you want the "grass" to be.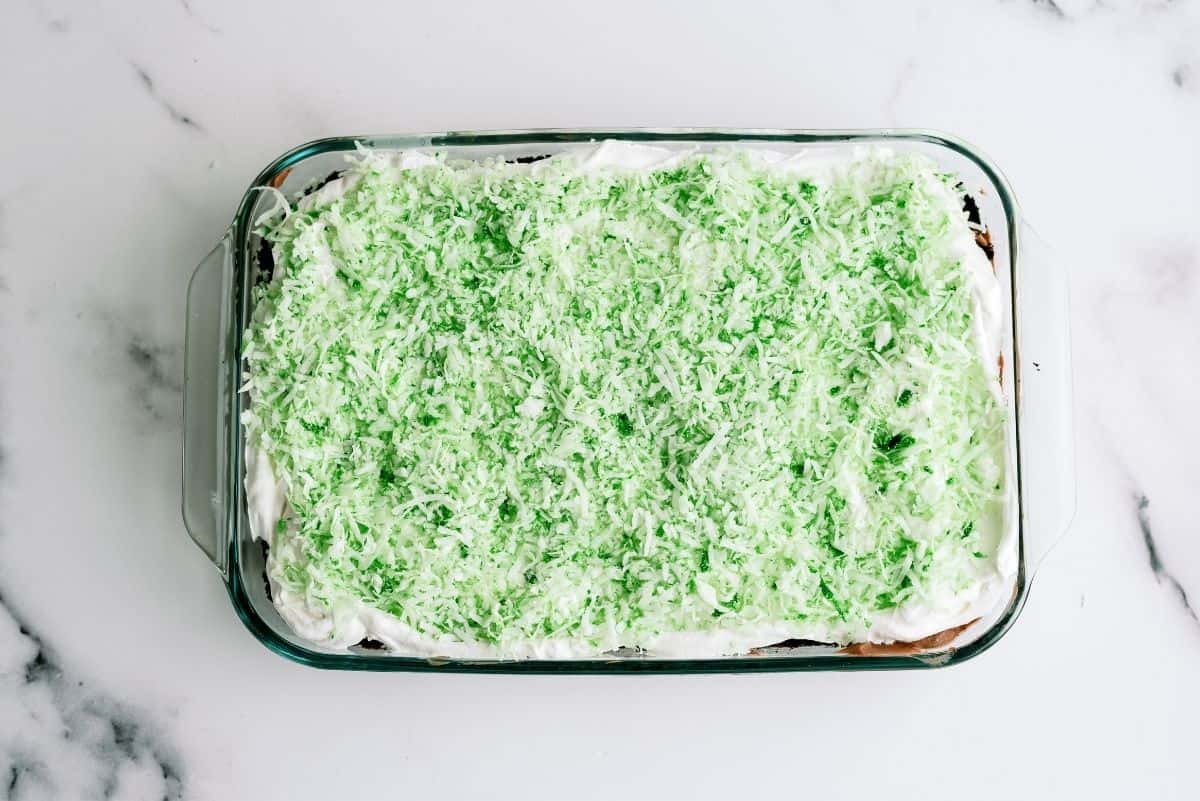 Once you have the color you like, take the coconut out of the bag and spread it out over top of the crushed Oreos.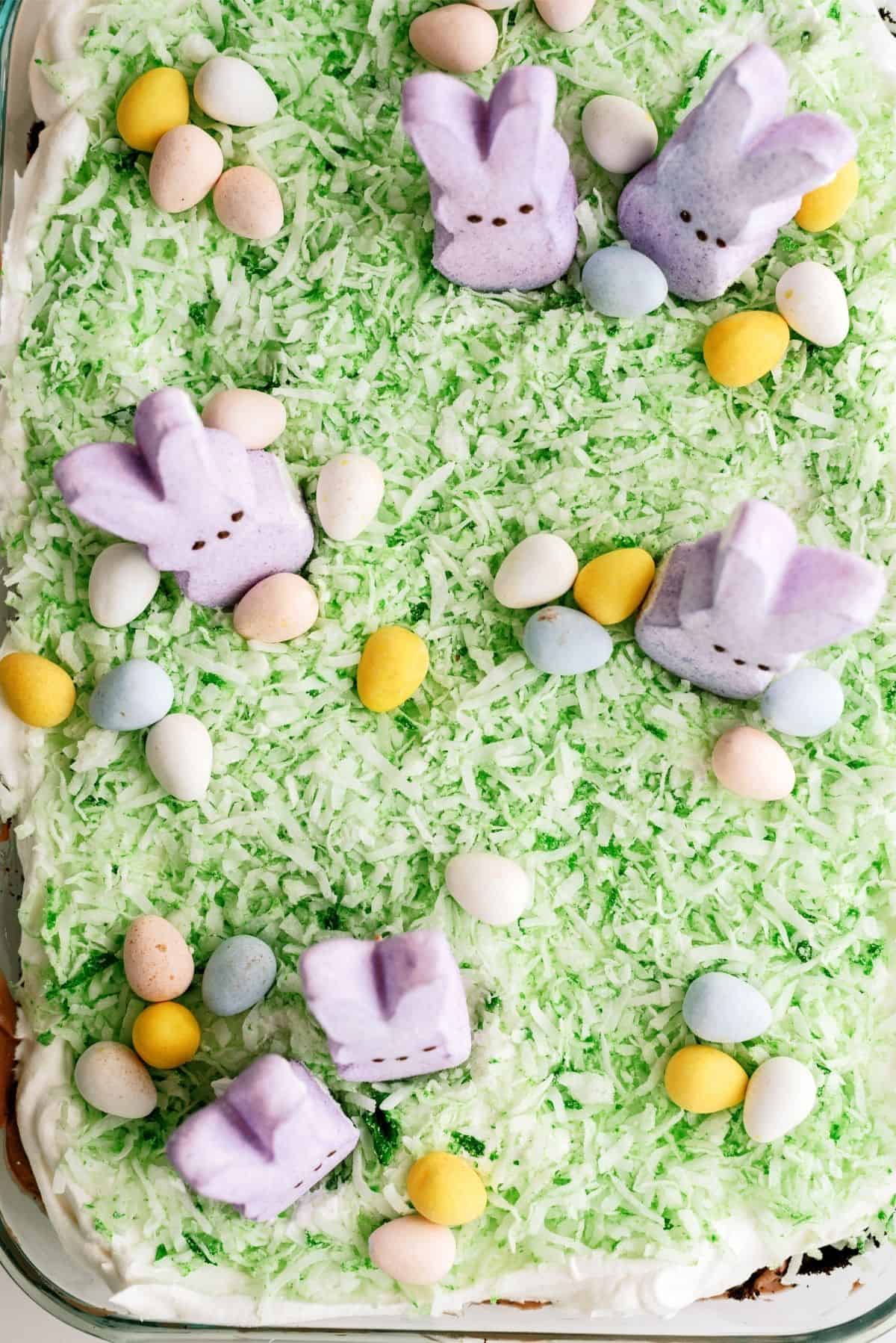 Now just take the peeps and eggs out the packaging and arrange them how you'd like, and then serve the cake and enjoy!
To Make This Creative Dirt Cake Recipe You Will Need:
9×13 inch pan (I like to use a glass one like THIS so you can see the fun layers)
Mixing bowls (3)
Whisk
Spatula
Toothpicks (optional)