Perfect for St. Patrick's Day, Christmas, or any get-together, these delicious thin mint cookie truffles are the perfect thing to bring to all the events you'll be going to! They are wonderfully gooey and have the perfect mix of chocolate and mint.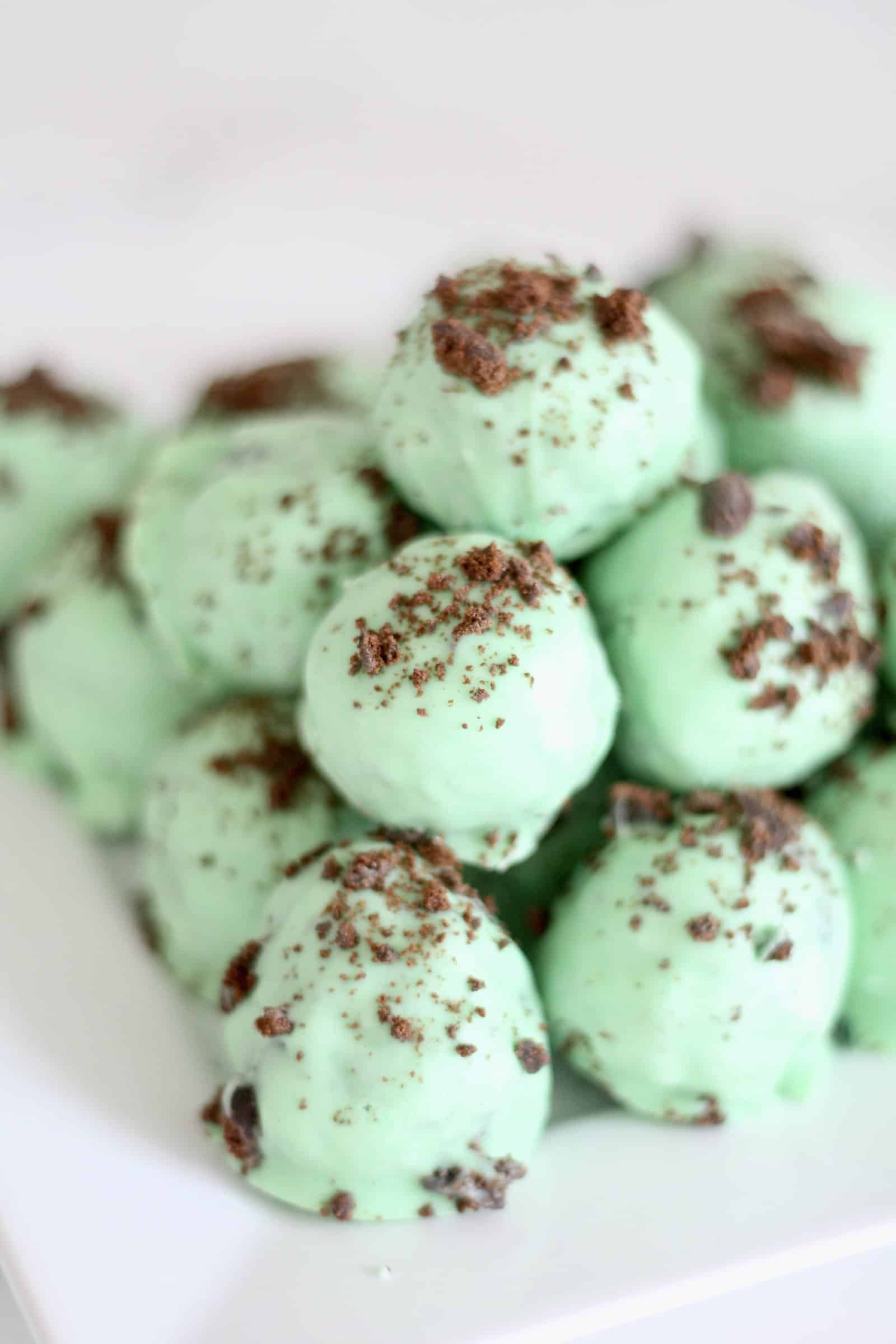 I have to say that if you plan on having some leftovers of these No Bake Thin Mint Cookie Truffles, then you should plan on quadrupling the recipe.
Honestly, this is one of my favorite recipes using thin mint cookies. I make them up and bring them to a party and they are the first thing gone! Obviously, I am happy everyone loves them but sad I never have any to indulge with at home.
If you are on the lookout for more great recipes to try that do not involve baking, then you need to try our white chocolate chex party mix, easy no bake peanut butter bars, and of course our no bake turtle cake! They are all crowd-pleasers. You can't go wrong with one or all of them!
Ingredients needed for these Mint Cookie Truffles Recipe:
9 ounces Girl Scout Thin Mint Cookies 1 package, (or Keebler Grasshopper cookies)
4 ounces cream cheese softened
12 ounces Guittard's Green Mint Chips 1 bag, (I just found these at the grocery store)*