If you've ever tried Starbucks Lemon Pound Cake, then you'll be thrilled to know that you can now make this at home. This copycat recipe is so close to the real deal! And we've made it so easy with a lemon cake mix.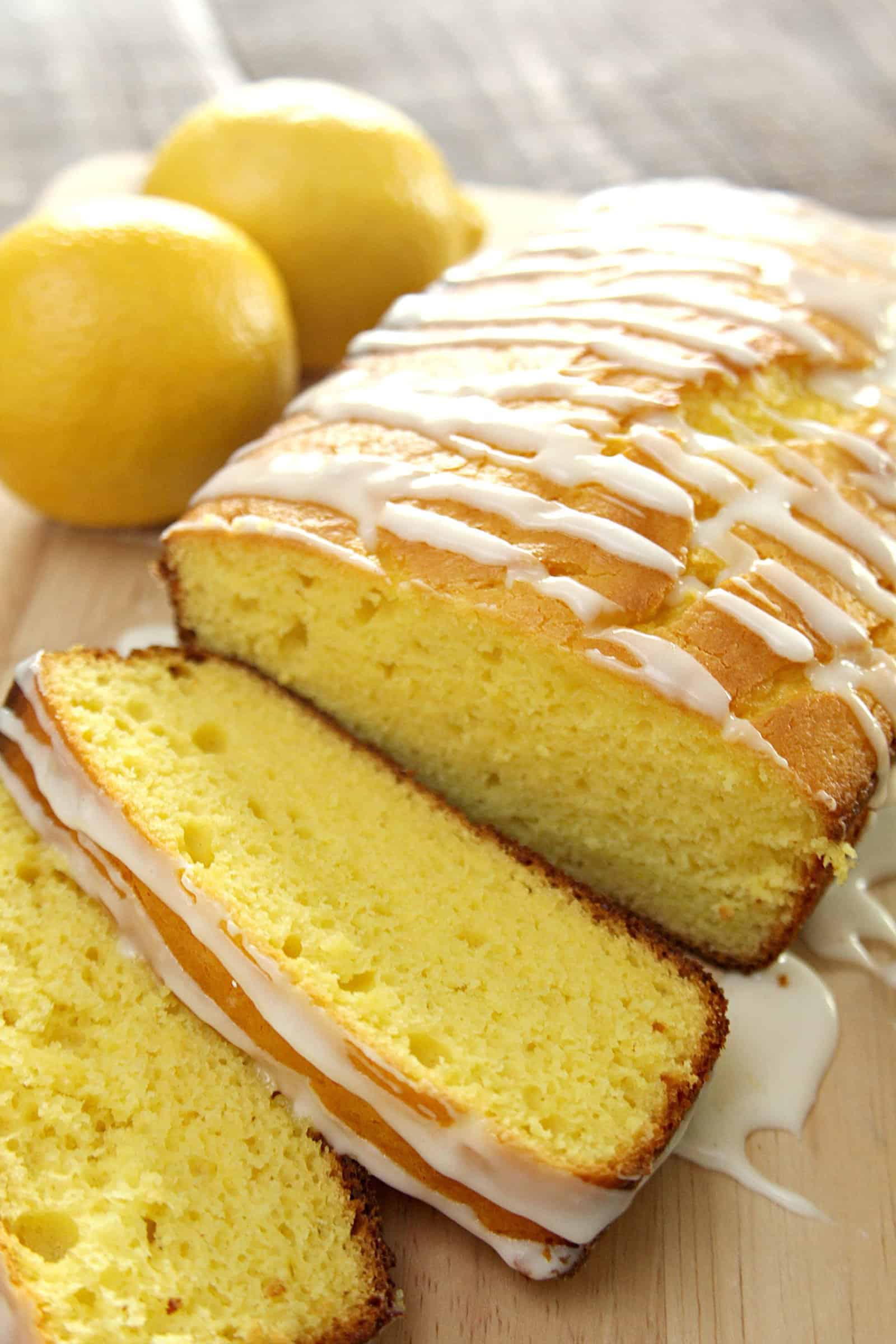 We love lemon desserts. And this Starbucks Copycat Lemon Pound Cake ranks right at the top.
It's super moist and bursting with lemon flavor with every bite. Then top it off with a delicious lemon glaze and it's absolutely Heavenly!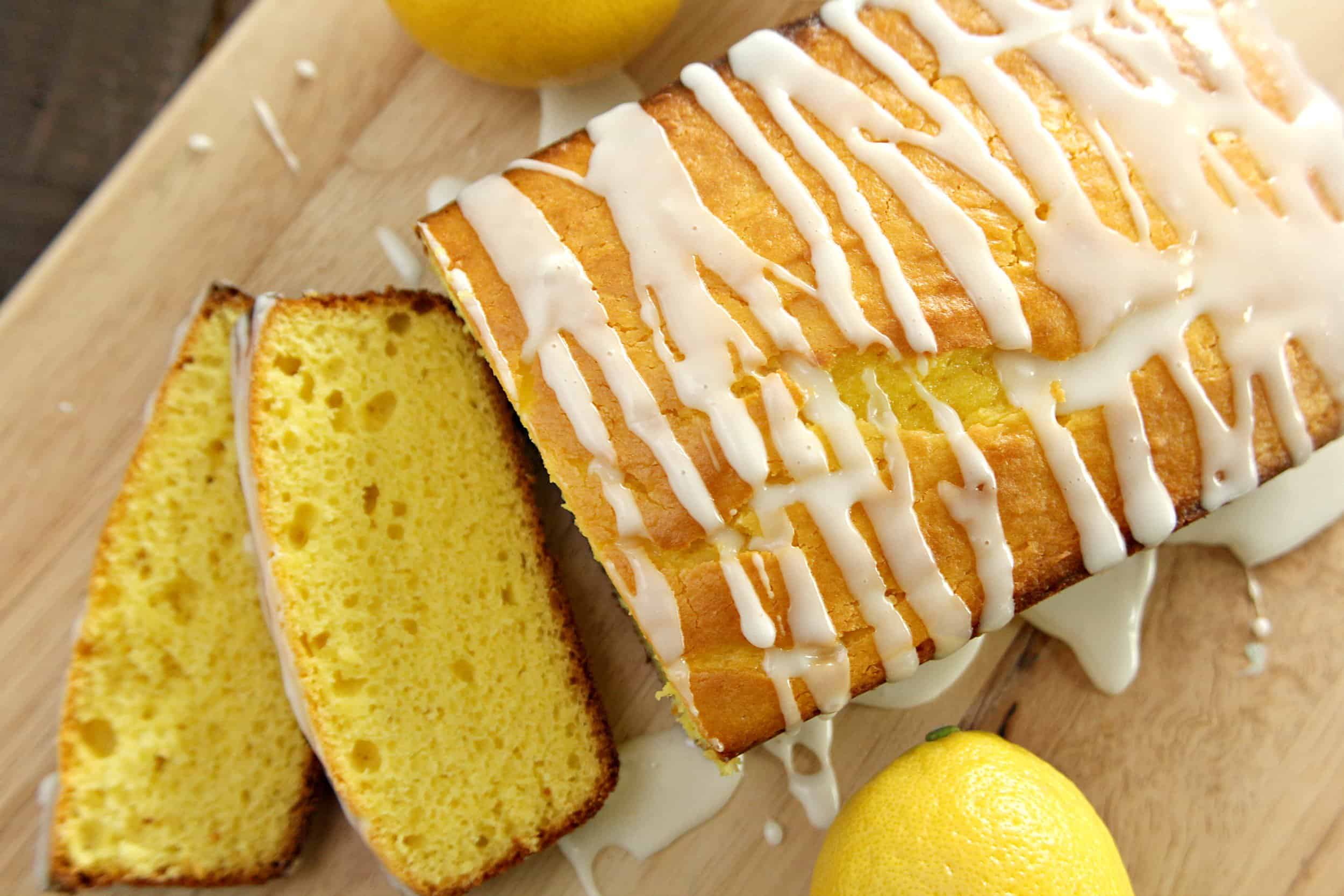 We like using fresh lemon juice for the best lemon flavor. It's the perfect balance of sweet and tart.
This recipe makes two loaves, so you can eat one now and then eat one 10 minutes later after you finish the first loaf. 🙂 Or you can be a good neighbor and share with someone who could use a little sunshine in their lives!
Whatever you do with both loaves, you will be so glad you have this recipe. It's pretty much amazing!
What does sour cream do in baking?
Sour cream is usually thought of as a potato topping. But it is great in so many recipes. Even in baking.
Because of the creamy texture with sour cream, it can be added to baked goods for a moist result.
And you can always substitute light sour cream for an even healthier option when a recipe calls for regular sour cream.
Sour cream can be easily add to cakes and cookies for an even moister outcome. One of our favorite sugar cookie recipes has sour cream in the ingredients. They are the softest and yummiest cookies that have been in our family for years.
If you have a recipe that tends to be on the dry side, just add in a little sour cream for a moist result. Especially if you are at a higher elevation.