Chocolate and peanut butter are a match made in heaven. Add banana and freeze it, and you have a low-cal, high nutrient "ice cream" that your sweet tooth will love.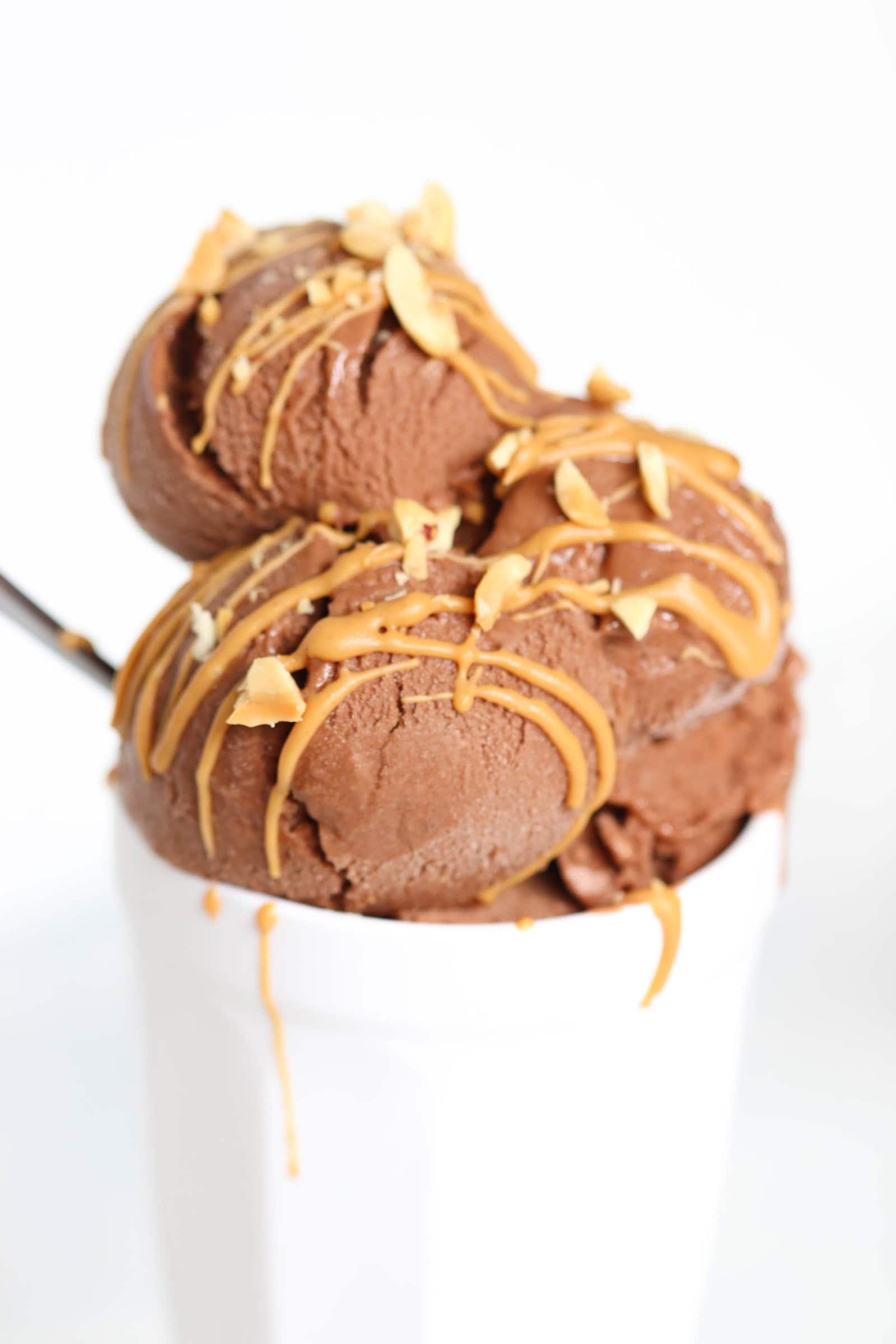 If you can't eat dairy, but still want a creamy, cool ice cream dessert – our chocolate peanut butter banana nice cream is for you!
It's vegan, gluten free, dairy free, egg free, and still satisfies that sweet tooth craving. It's lower in calories but doesn't skimp on flavor.
We love to serve it drizzled with peanut butter and crushed peanuts for a complete "ice cream" experience. 😉
What is nice cream?
This recipe is considered a "nice cream," that is, instead of a traditional milk or cream base, it uses fruit. This specific recipe uses bananas as its base to create a frozen treat that still has a creamy consistency, but a lot less calories.
Nice cream tends to be vegan, dairy-free, and free from preservatives, added color, and sugars. AND in most cases, you don't even need an ice cream machine to make it.