Our cherry pie bars are a favorite family recipe for sure. Not only is it a super simple cherry pie recipe to make, but it takes less time and everyone loves them.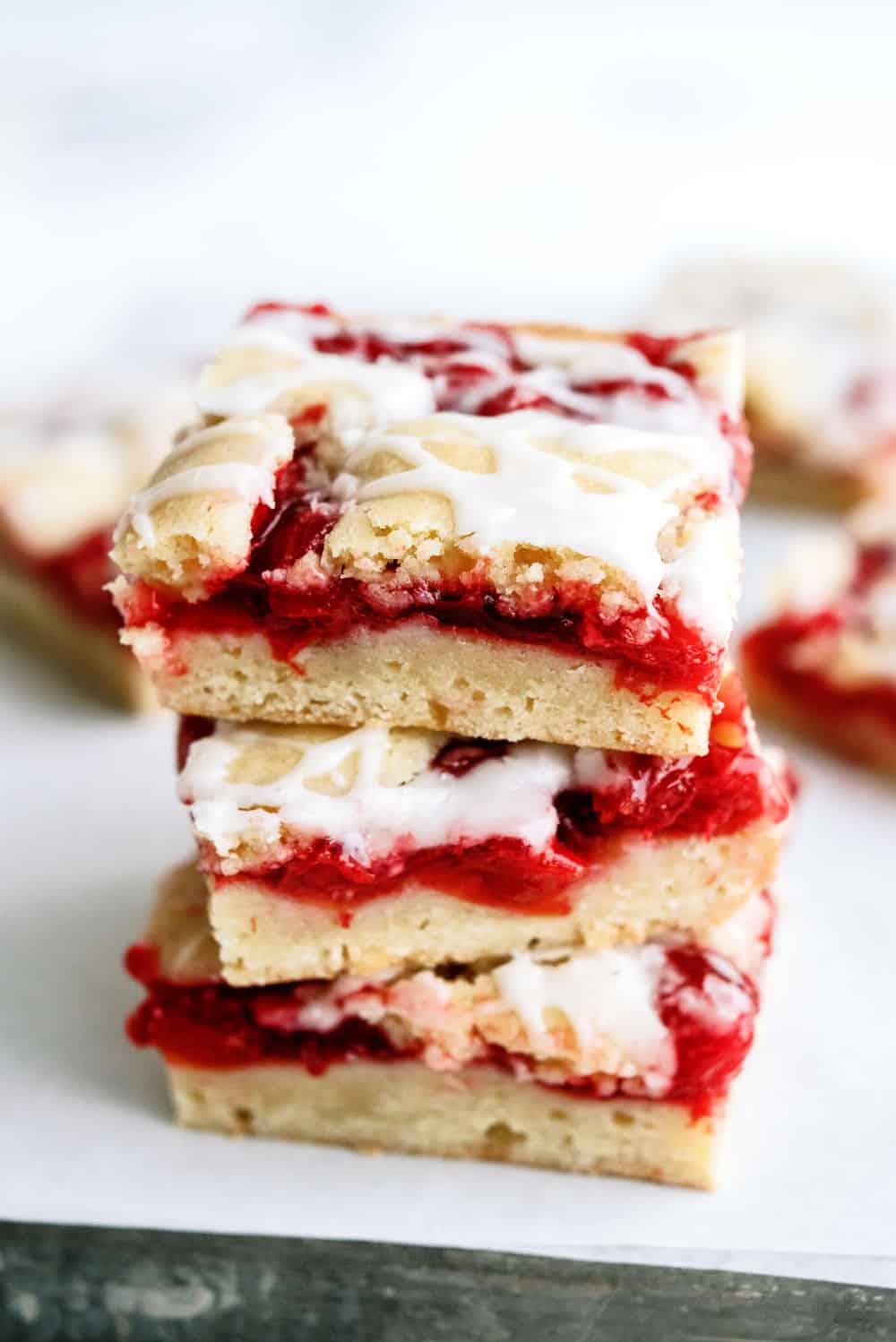 Have you ever tried our cherry pie bars recipe? It is super good, even people that aren't a fan of pie will love it. I know from personal experience. 😉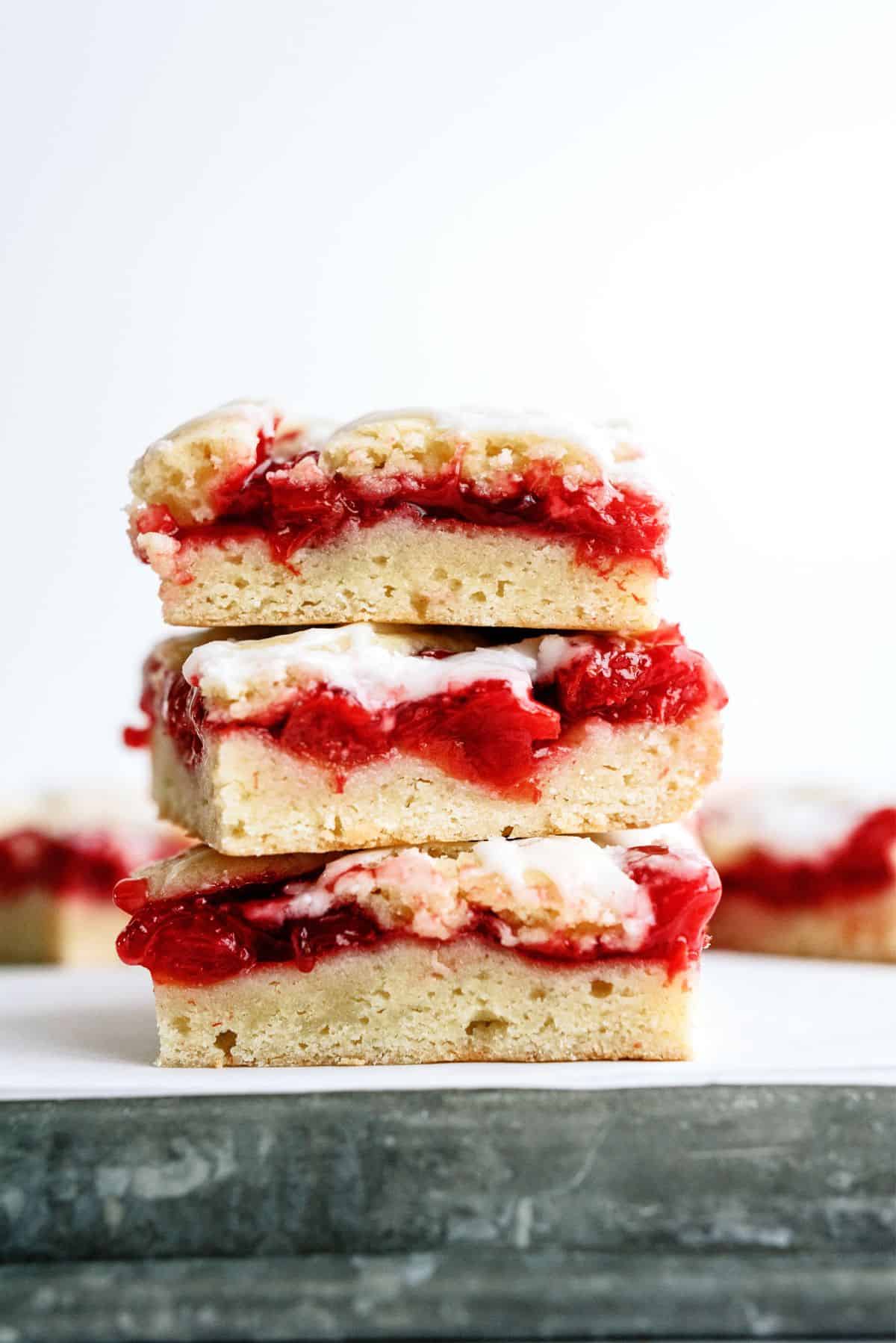 Our cherry pie bars with pie crust is such a delicious take on your traditional pie recipe, but is still one of a kind at the same time. The homemade pie crust gives our easy cherry pie bars recipe so much added flavor.
Even with making your own crust, this is still an easy recipe that even beginners can follow and make one delicious dessert. And since this is like a pie in bar form, it makes it simple to serve at a BBQ this summer and will feed even more than your normal pie size.
Since the summer is the best time to enjoy all the cherry recipes, take a look at our Instant Pot cherry dump cake recipe, layer cherry cheesecake lush dessert recipe, or an all time favorite, our cherry cheesecake cookies!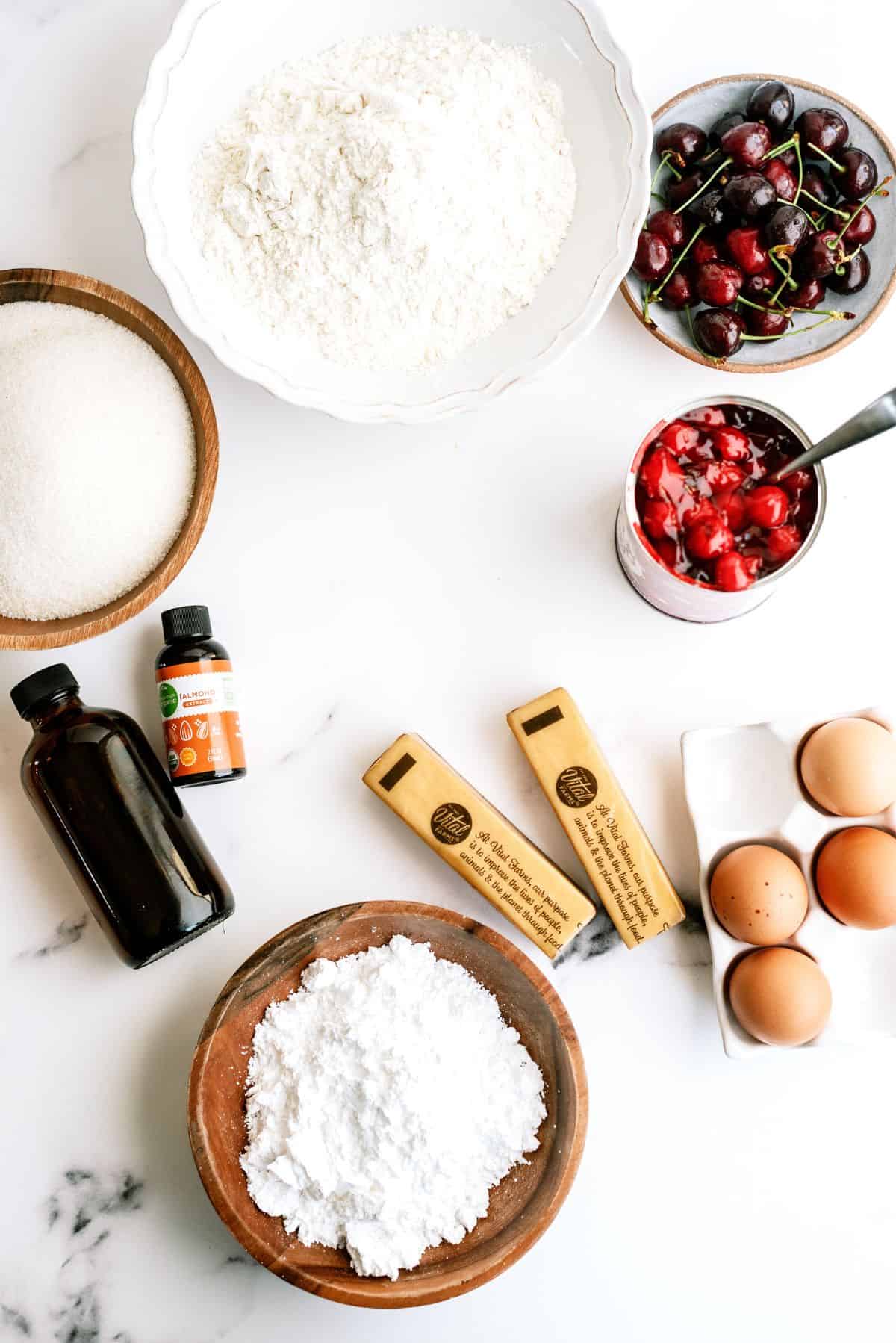 Ingredients You Need to For Our Cherry Pie Bars Recipe:
Butter
Sugar
Eggs
Vanilla extract
Almond extract
Flour
Salt
Cherry pie filling
Powdered sugar
Milk
How To Make Our Cherry Pie Bars Recipe:
When you are ready to begin making these tasty cherry pie bars, start by preheating your oven to 350 degrees.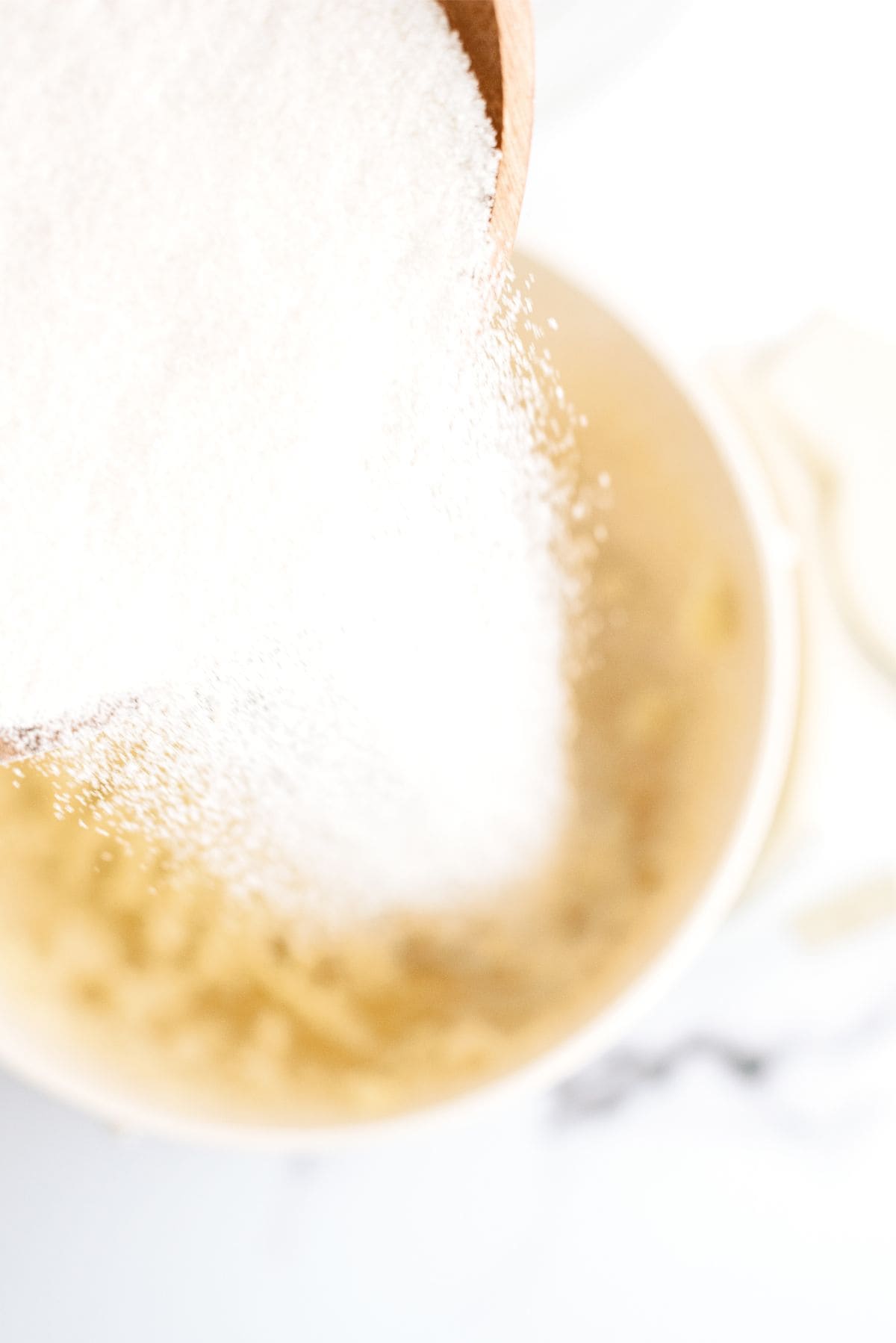 Then in a large mixing bowl cream together the butter and sugar until they are completely combined.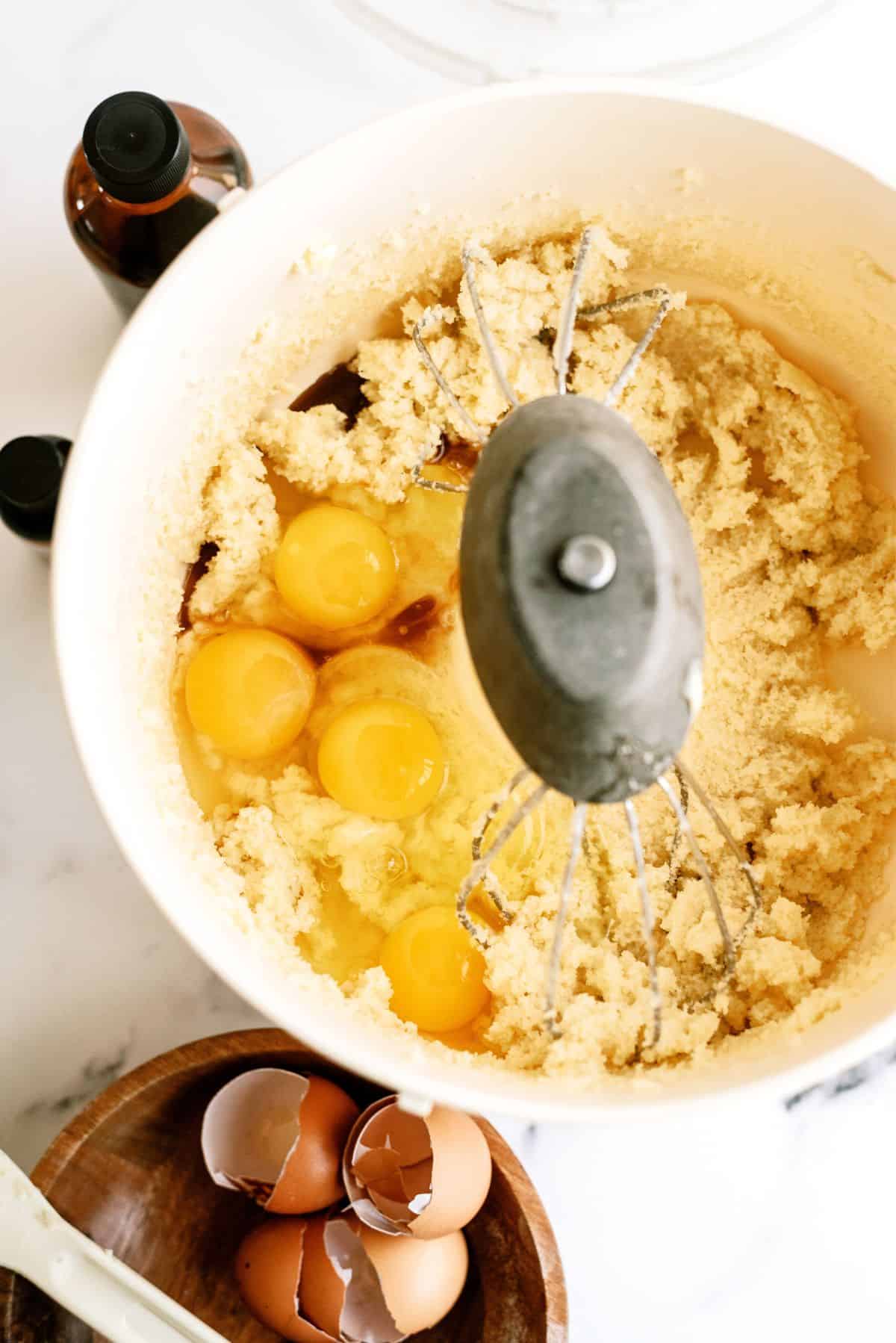 Next add in the eggs, vanilla extract, almond extract, and continue beating the mixture together.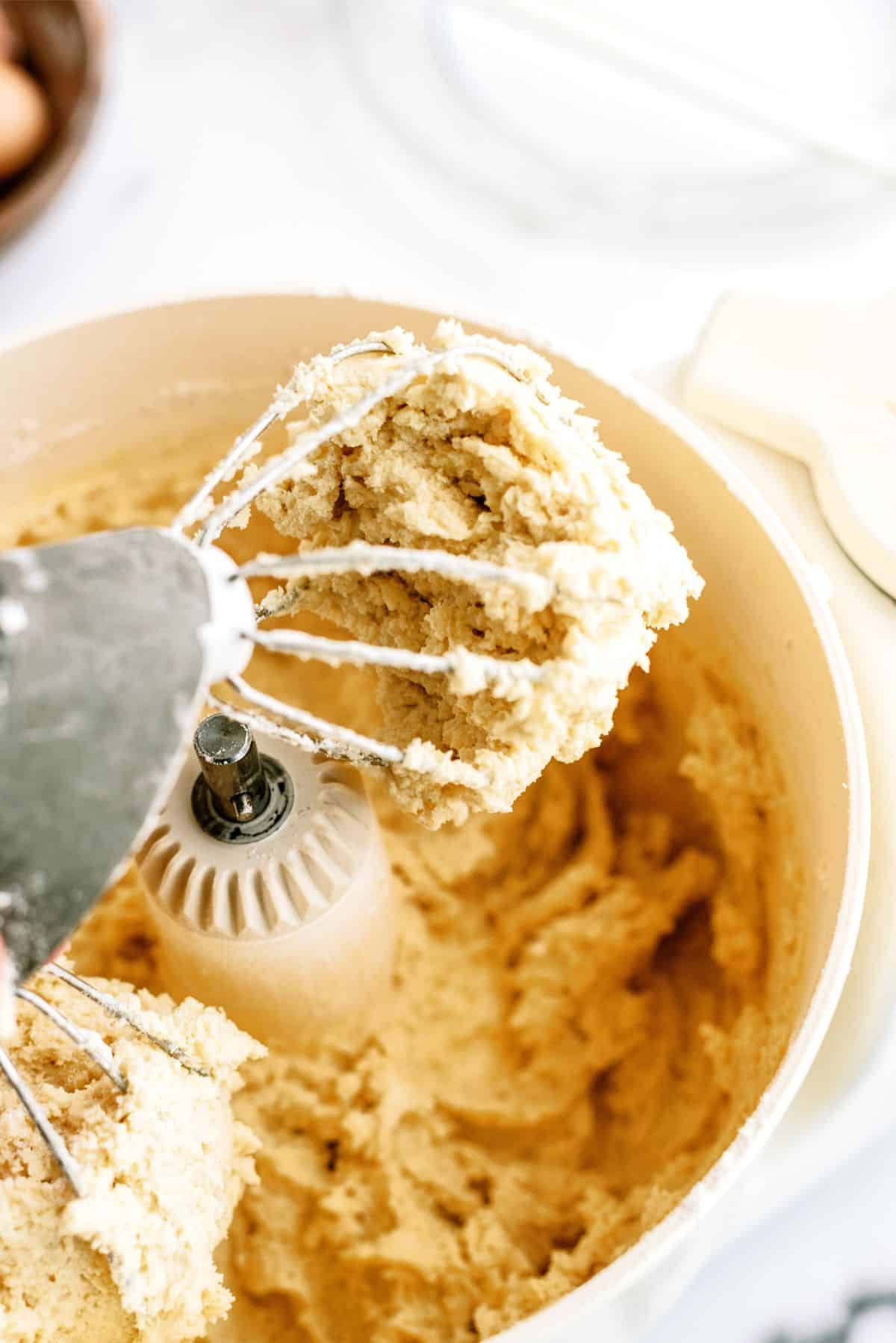 Once those are well combined, add in the flour and salt to wet ingredients and continue mixing it all together.
When it is completely mixed together, get out your 9×13 inch pan and spray it with nonstick cooking spray, and pour the batter into the bottom of the pan.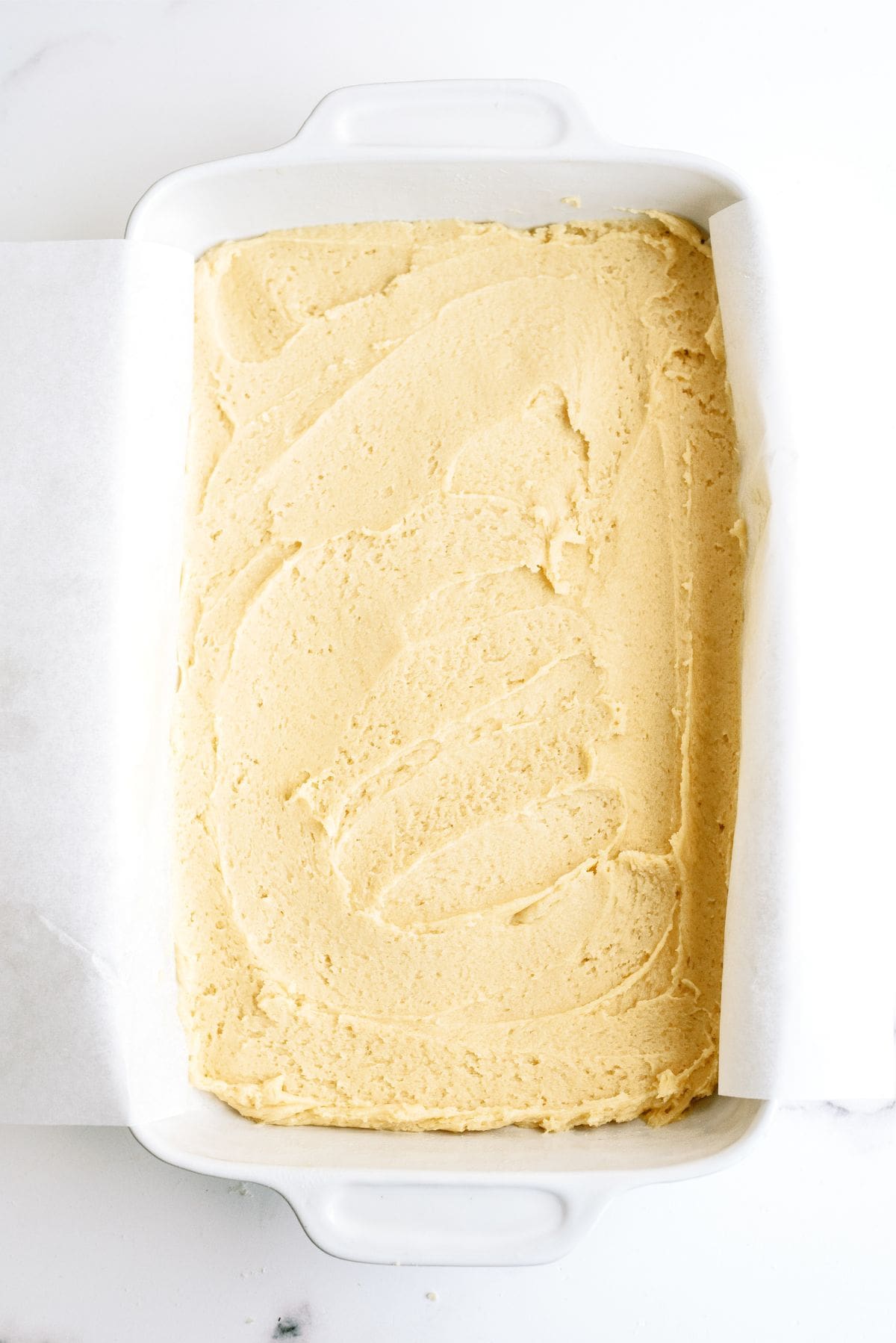 Spread out ¾ of the dough evenly until it reaches all of the edges of the pan. If the dough is sticky, you can spray your hand with nonstick cooking spray and continue to press it down and spread it out.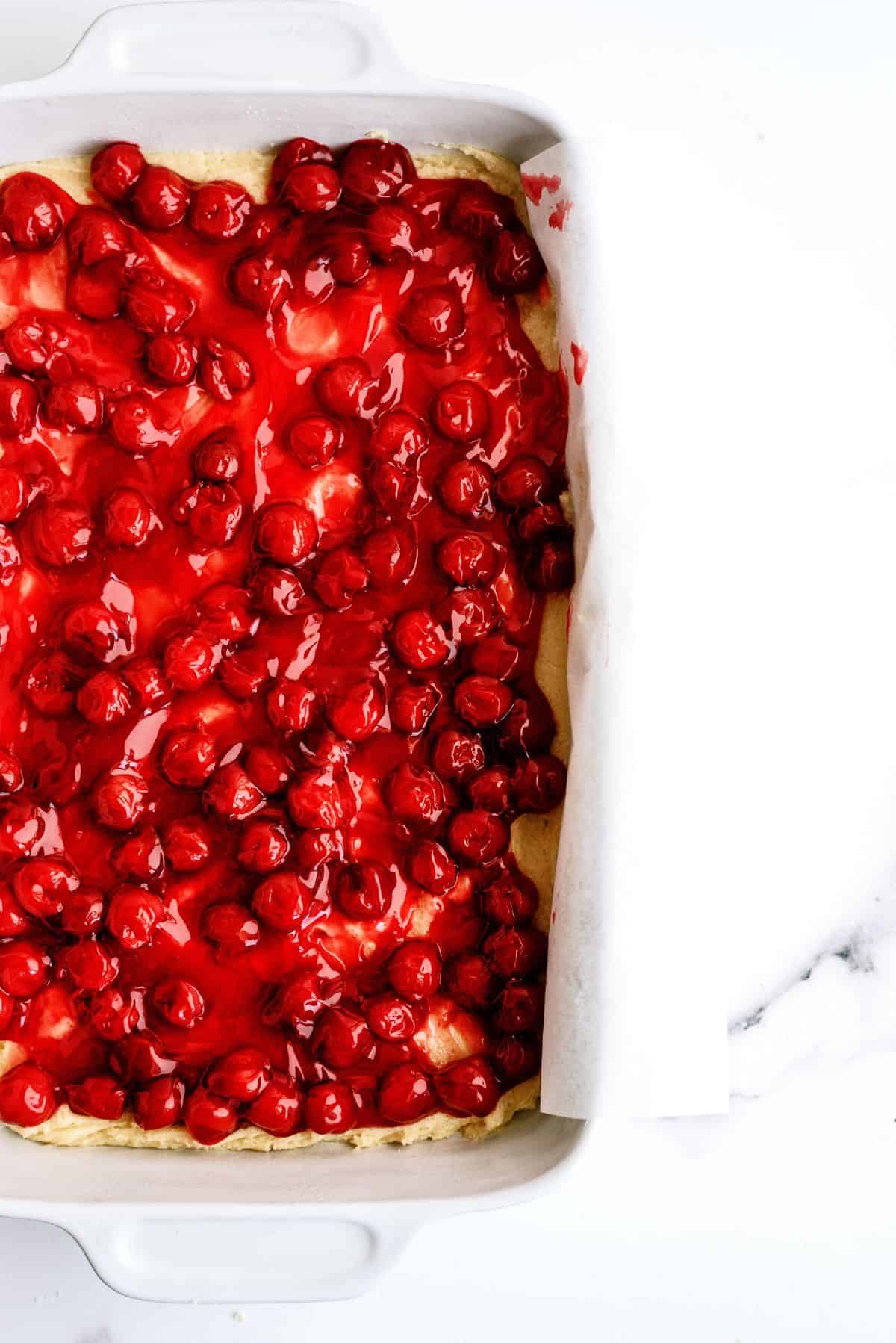 Now, open the can of cherry pie filling and spread it out as evenly as you can over top of the bottom layer.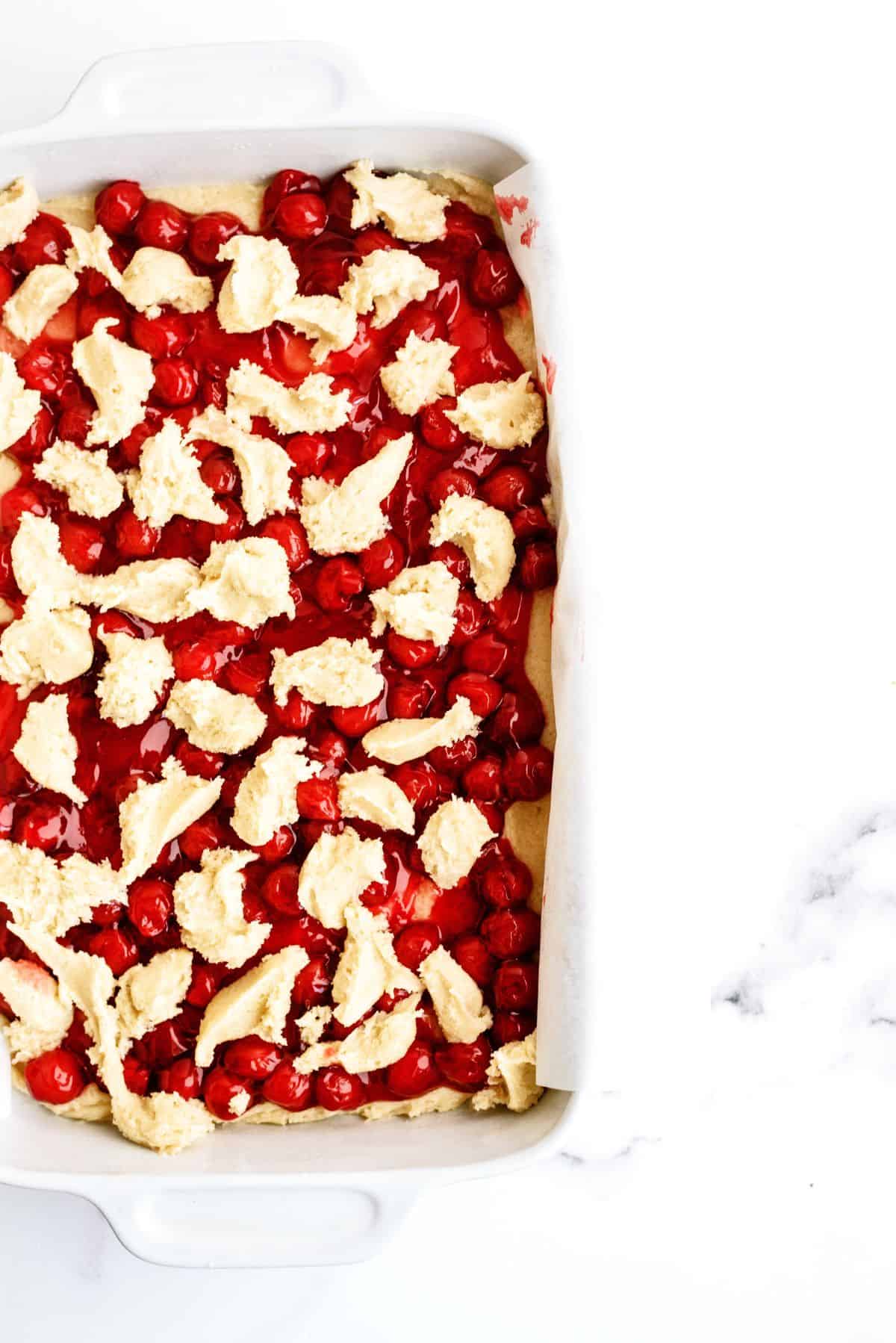 Once the pie filling is set, drop the rest of the batter by teaspoonfulls over the batter trying to cover as much of the pie filling as possible.
Then place the pan in the oven and let it bake for about 35 minutes or until you can insert a toothpick and have it come out clean.
While that is baking, you can make up the glaze that goes on top.
Combine the powdered sugar, vanilla extract, almond extract, and milk in a medium sized mixing bowl and use a hand mixer to mix it all together.
Once it has reached a smooth consistency it is good to go!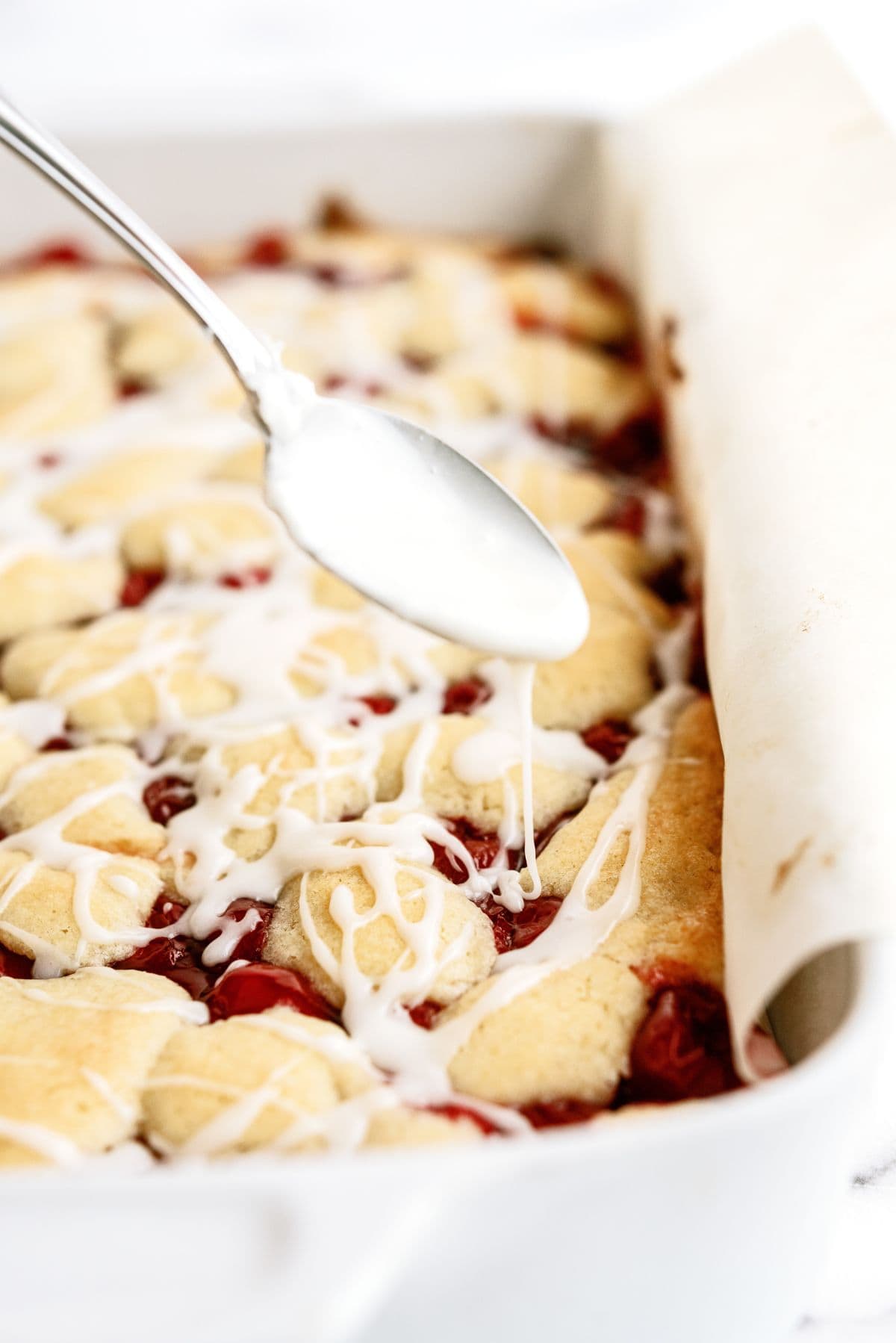 Then just drizzle it over the bars once they are done cooking and let everything cool down.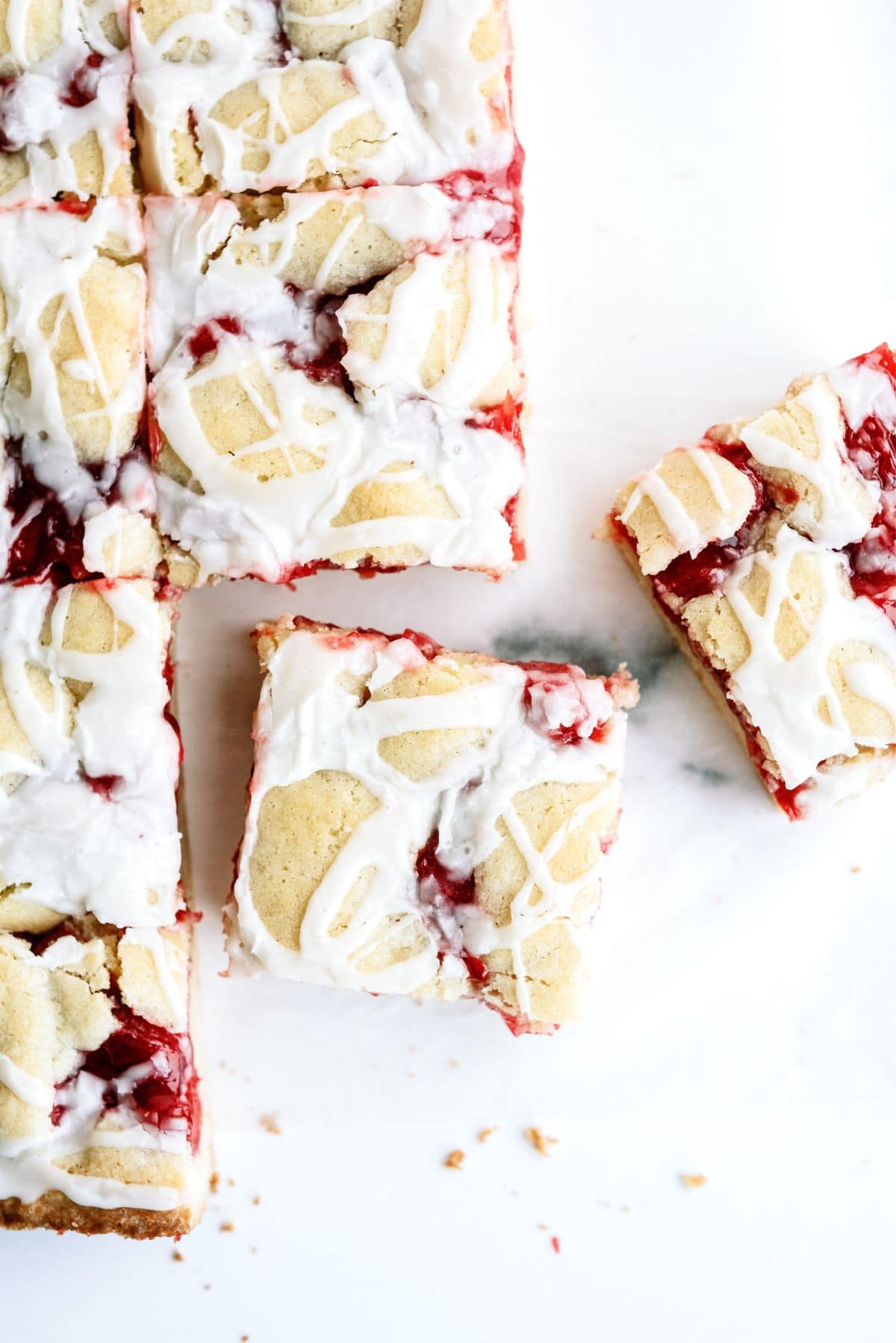 Related Recipe: Looking for more Cherry recipes?! Try our Cherry Cheesecake Dump Cake!
To Make Easy Cherry Pie Bars You Will Need:
Large mixing bowl
Hand mixer (THIS one is my favorite!)
Nonstick cooking spray
Medium mixing bowl
9×13 inch pan
Spatula