These bean and rice burritos are great for lunches on the go. Make them in the morning for later in the afternoon, or freeze the extras for another day.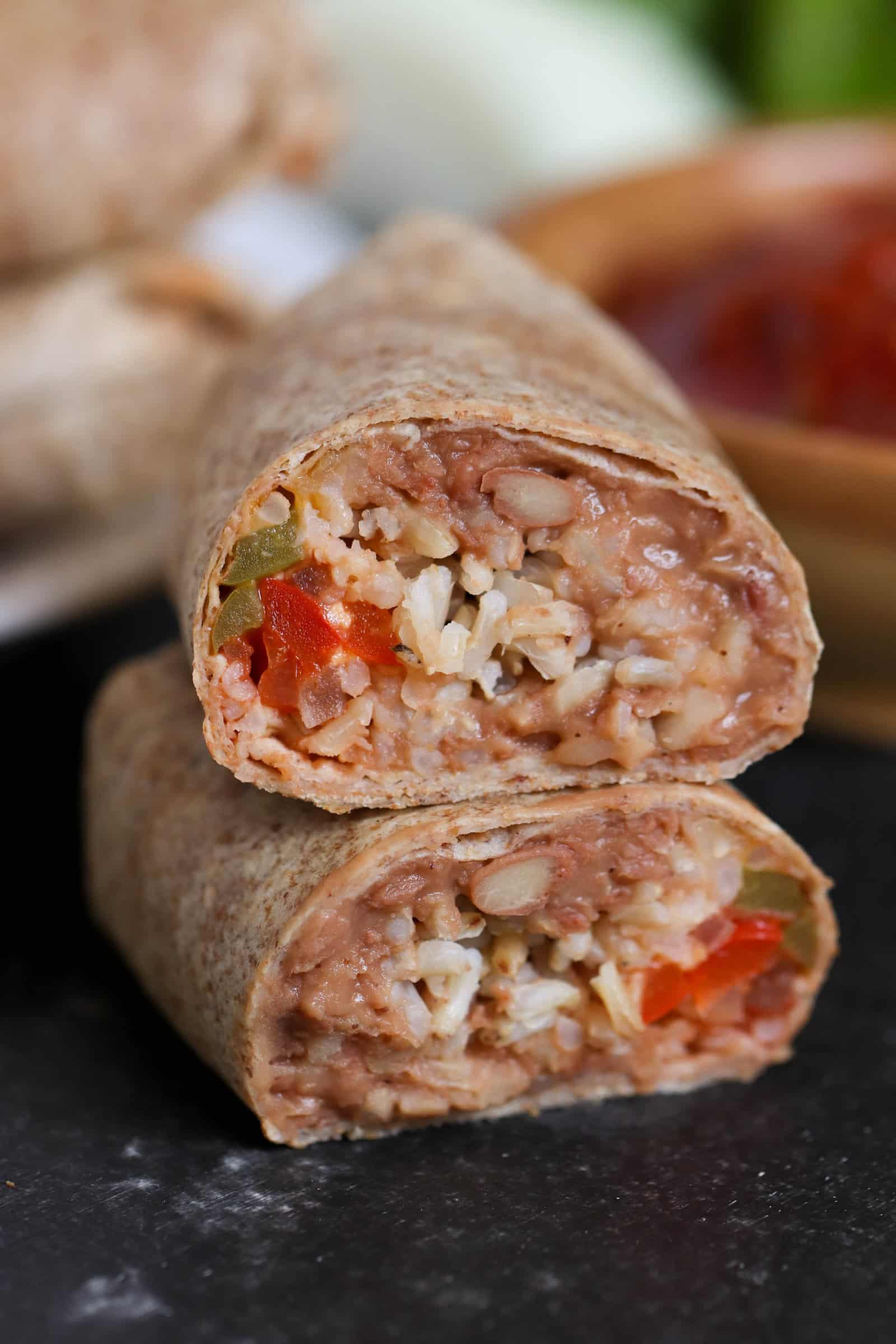 Anyone else get stuck when it comes to lunch ideas? We've been trying to mix it up without making making too much more effort, and these easy make ahead bean and rice burritos have been our life-saver.
Full of beans, brown rice, stuffed with veggies and wrapped in a whole-wheat tortilla, this is a lunch you can feel good about eating.
Make them in advance and stick them in the freezer for busy days, or serve up all 6 for dinner. Either way, it's a nutrient-packed, quick-meal that wasn't bought in a drive thru!
How to make bean and rice burritos: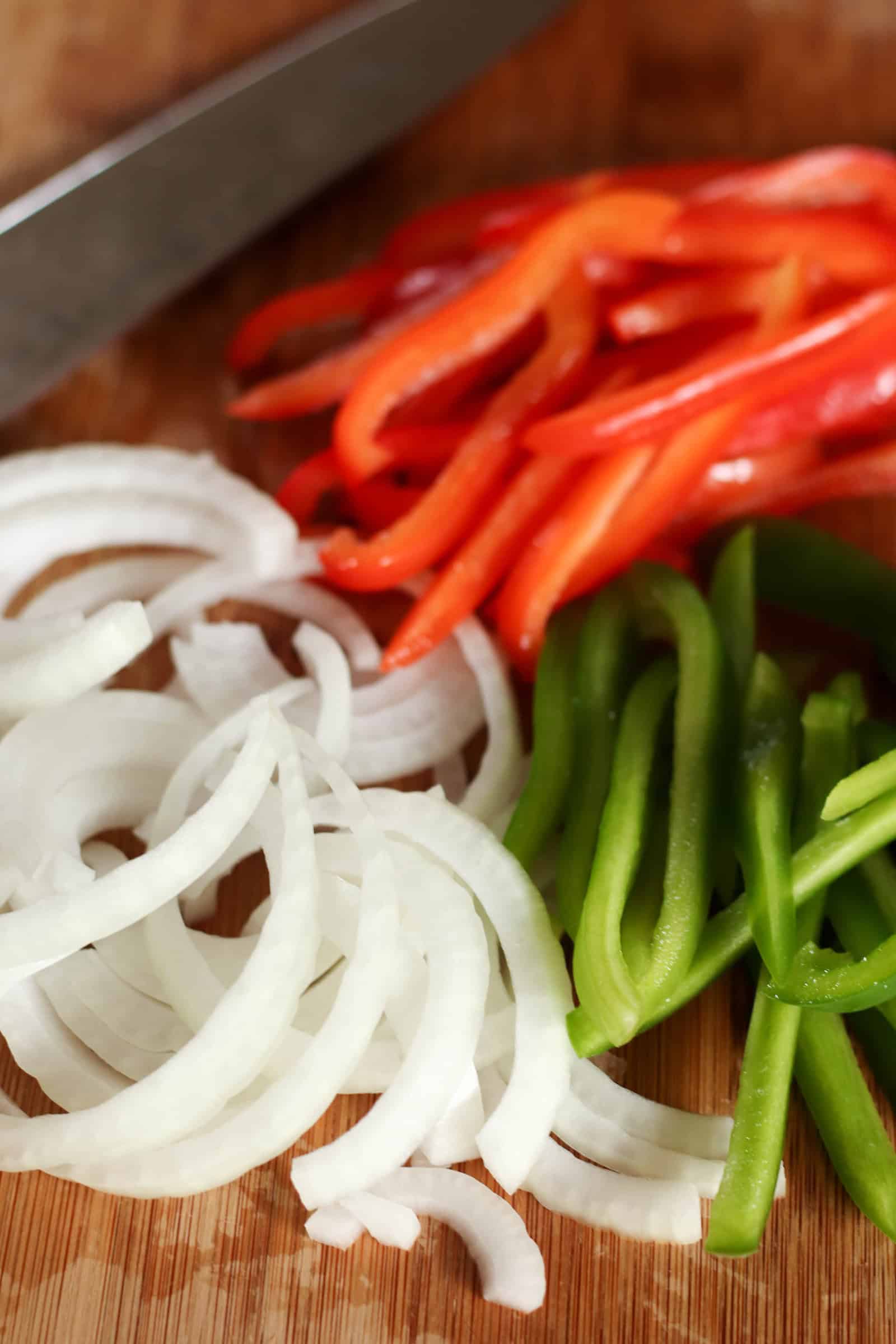 In a skillet over medium heat, cook the peppers and onion in one Tablespoon olive oil until browned and soft (this will take about 10 minutes).
We like to really thinly slice our veggies – that way they cook quicker and my kids are more likely to eat them when they're less noticeable.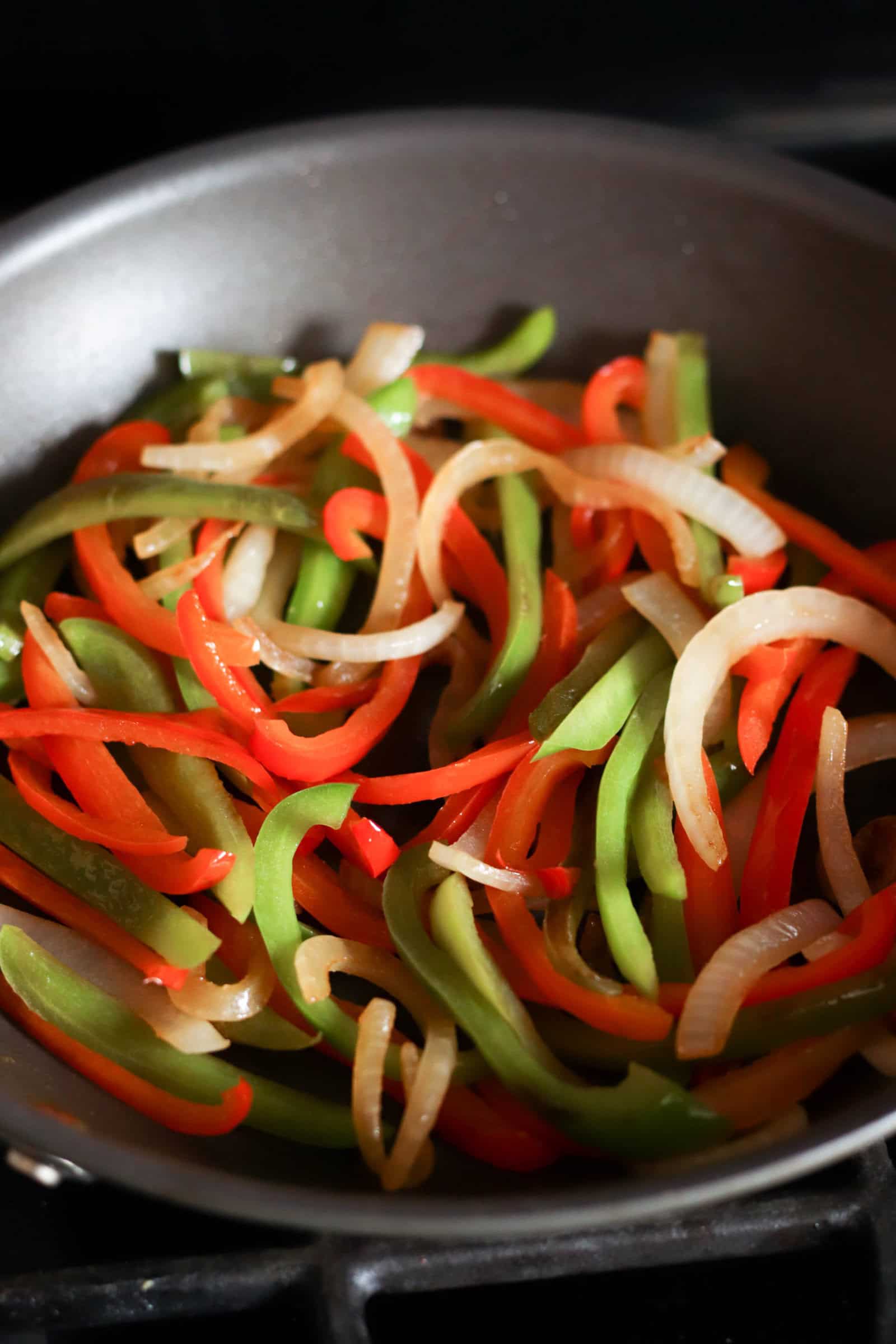 While the peppers and onions are cooking, heat refried beans in the microwave so they're easy to spread (this step is optional, but it totally helps when you're assembling your burritos).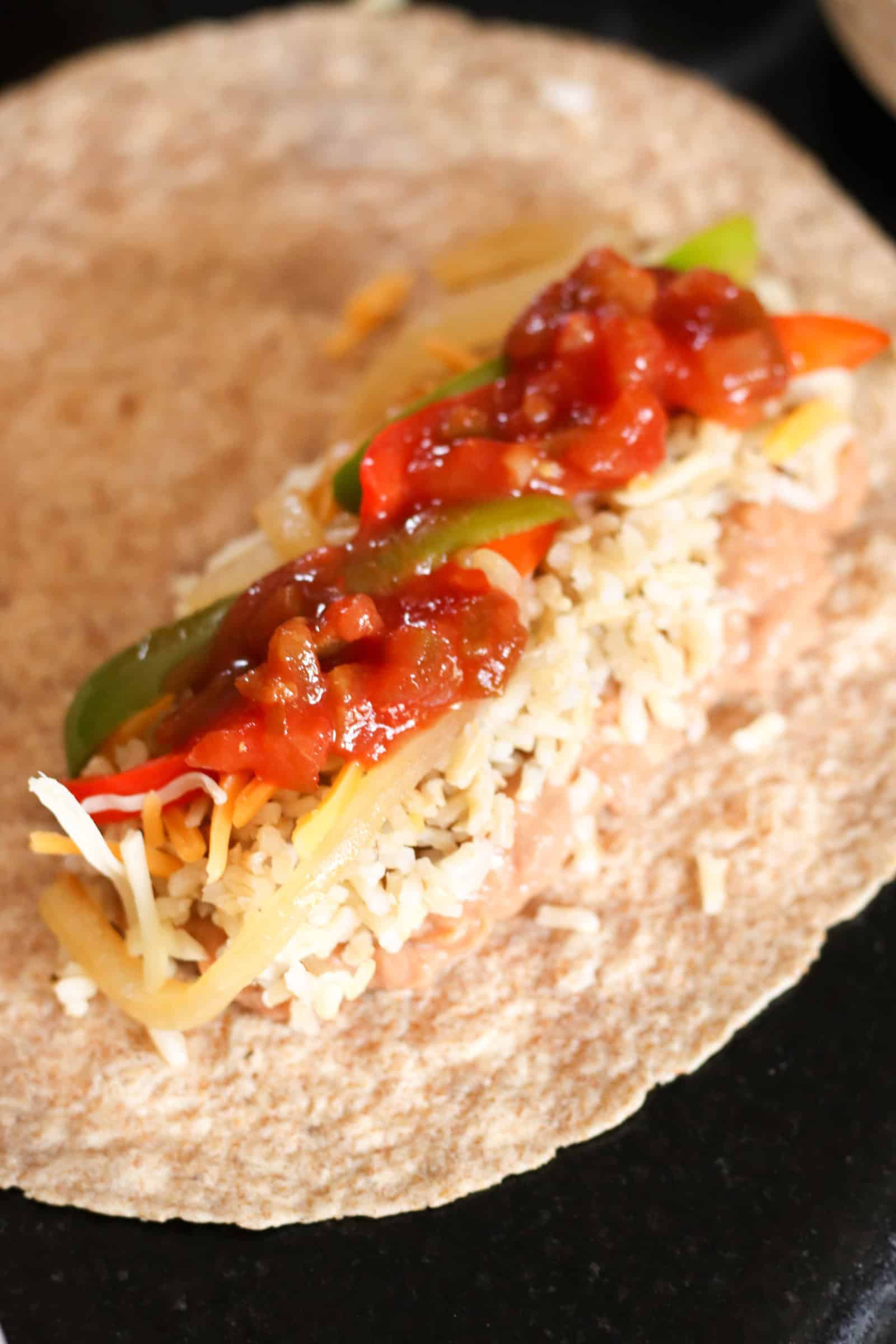 Preheat the oven to 375 degrees. Top each tortilla with an equal portion of beans, rice, peppers, onions, salsa, and shredded cheese.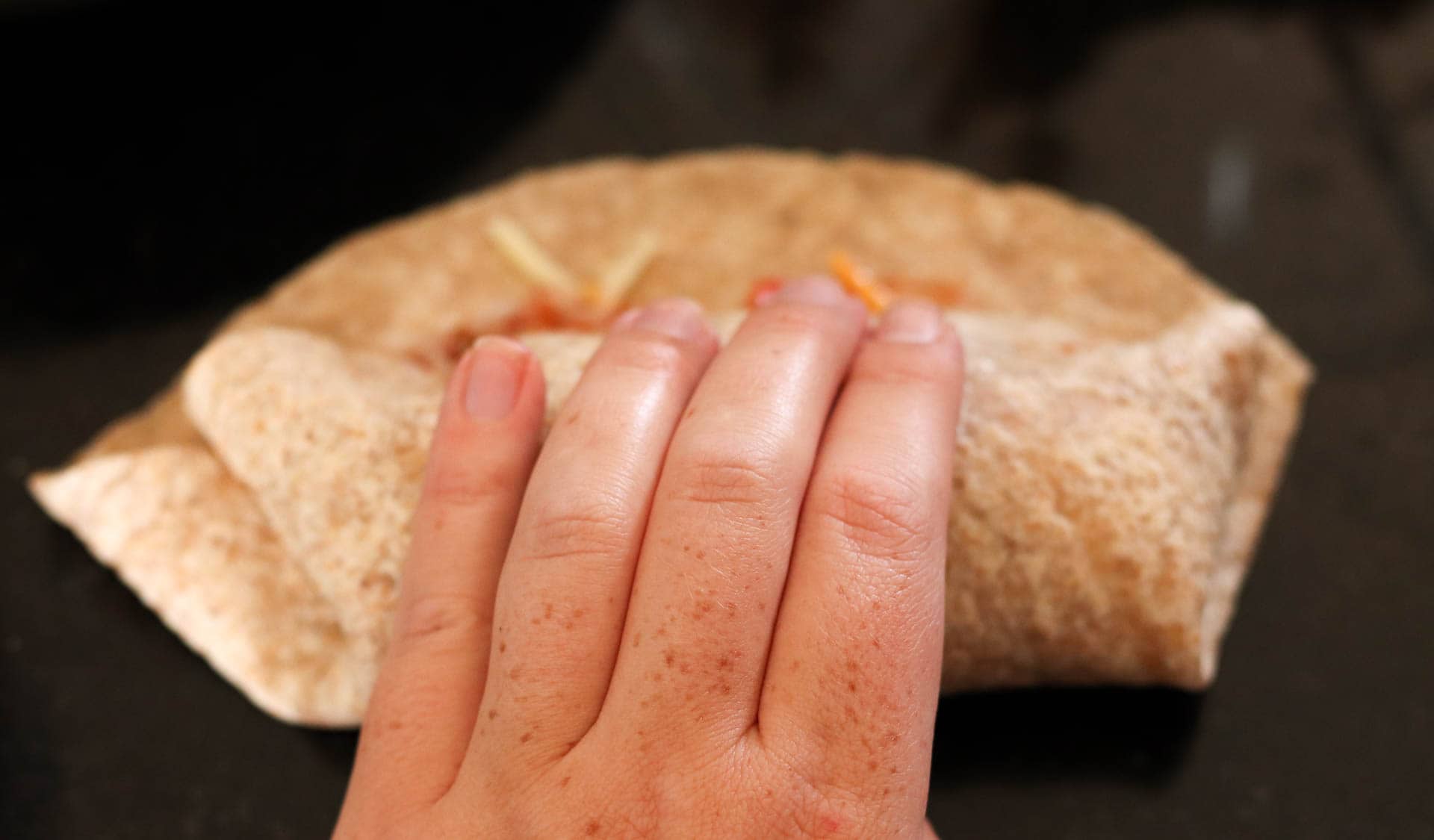 Tuck in the sides of each tortilla, then roll up and place seam-side down on a foil-lined baking sheet.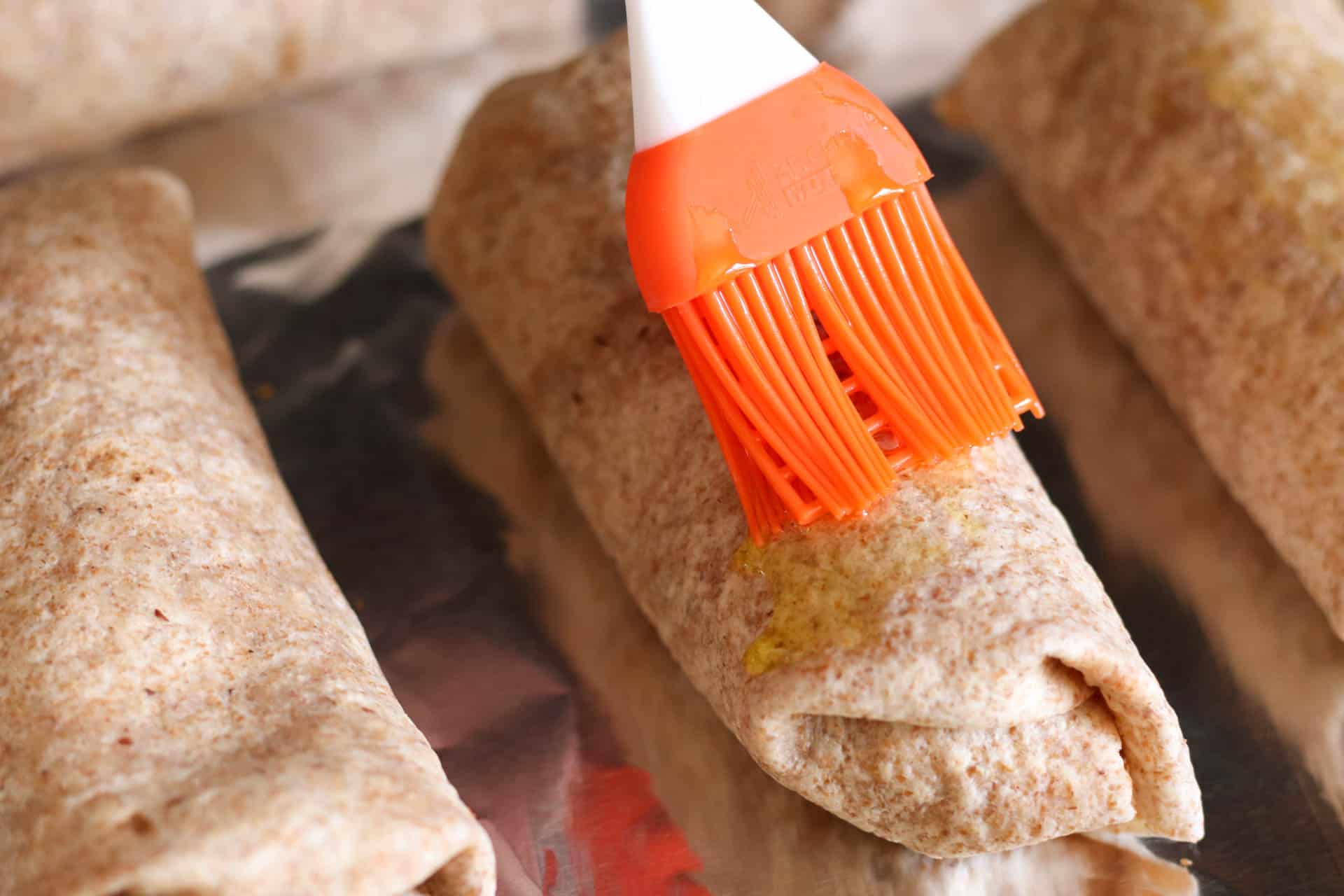 Brush the tops with olive oil, then bake for 15 minutes or until they start to turn light golden brown. Eat immediately, or store for later.