Looking for some Christmas traditions to do with your family? Here are 25 that we love to do to make memories with ours.
As a family, we love to try out new traditions each year, and many times they have become some of our favorite Christmas traditions. A fun tradition that most people participate in is adding Christmas lights onto your house, and on your Christmas tree. As a family, we decided that the perfect opportunity to get into the holiday spirit would be to gather the whole family and drink hot cocoa while driving around looking at the neighbor's lights. In the United States, it is very common for all houses to be lit up. We do this every Christmas Eve and it has become my favorite of all of our Christmas Eve traditions. Many houses are covered in candy canes, while others showcase the nativity scene. The majority of houses just have simple lights on their roofs, but it is so much fun to see the fancy decorations! We have noticed that many of the houses that are heavily decorated have new additions each year. It is fun for the kids (and adults alike!) to point out the new decorations. One day I hope to have a house that is decadently decorated that can bring other families joy as well as my own. But for now, our simple Christmas lights are perfect.
That was just an example of one of my favorite traditions. So now here are 25 of our favorite family Christmas traditions that we hope will give you ideas to make memories with your own family.
Remember that the traditions don't have to be big or extravagant . . . it's just the connection that you make with your family and the memories that you share that mean the most.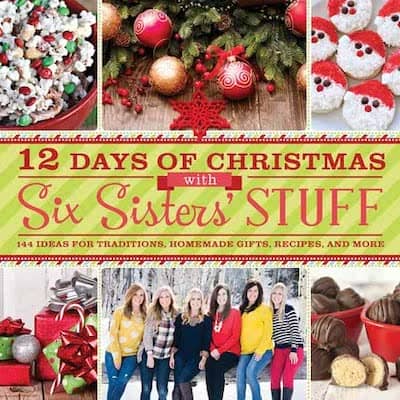 Did you know we have an entire Christmas Traditions and Cookbook? We share all of our favorite recipes, crafts, and traditions in one easy place. Get your copy HERE!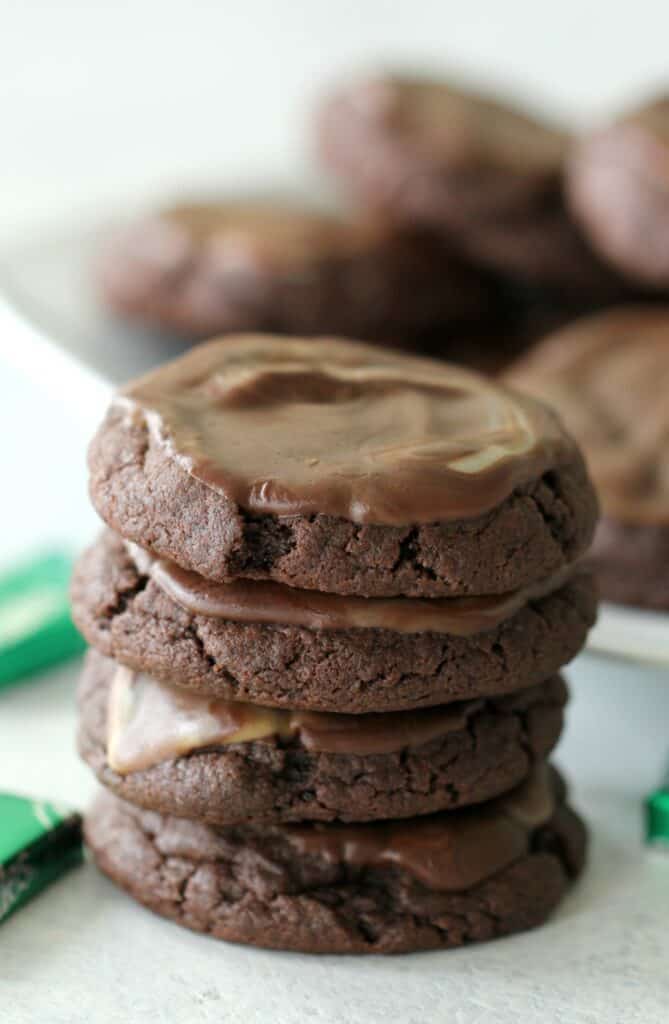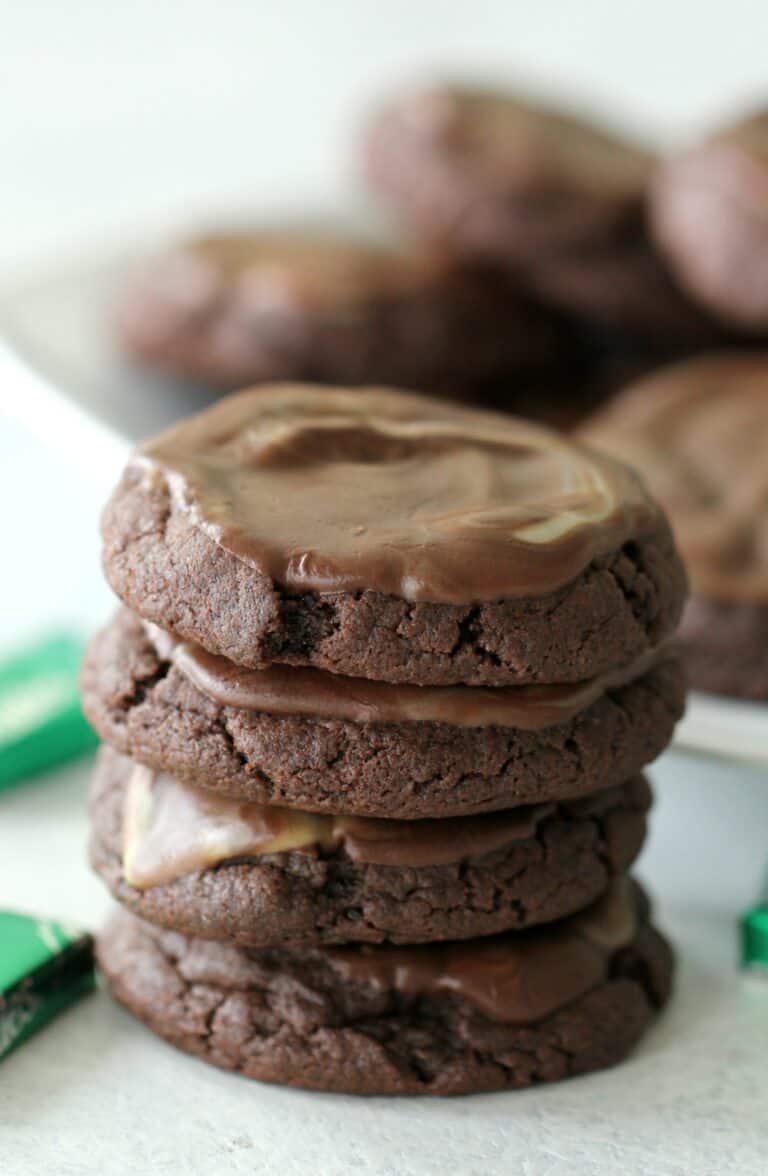 1. Have a cookie exchange party.
Every guest brings their favorite holiday cookie during the Christmas season to share with the rest of the party guests. It is so much fun to see the fun christmas cookies that your party guests will bring.
Click here for simple, no-stress instructions on how to host your own cookie exchange!
We love to bring these Andes Mint Cookies!
If you are looking for more cookie inspiration, check out all our cookie recipes HERE.
2. Go Christmas caroling.
Bring along some hot chocolate and spread Christmas cheer to all your neighbors! Christmas carols bring a smile to the faces of all who hear the beautiful Christmas music. My favorite time is to go on Christmas morning because it is the best day of December!
Here are the instructions on how to organize a Neighborhood Christmas Caroling Party.
You can make our favorite hot chocolate recipe to serve after you go sing: Disneyland's Copycat Hot Chocolate Recipe.
I love doing this with my kids of all ages. It's simple enough that toddlers can understand, but also a great thing to get your older kids involved with. This is a great family tradition to teach your kids continued kindness.
The way that you fill the manger with straw is by doing acts of kindness. Each act of kindness is another piece of straw for baby Jesus.
Such a fun way to remember the true meaning of Christmas!
4. Check out a local light display.
Most cities have a light display in the city park or down main street!
You can even stay in your car and drive through them if it is too cold outside. I remember doing this during my own childhood and it was always a great time.
I love to bring a thermos of warm cider that we drink as we drive around and look at the lights in our christmas pajamas.
5. Pick out a new ornament for each child.
I love to take my kids to the store (we usually go to Target or Hobby Lobby or even Dollar Tree because you can get an ornament for $1-$4) and let them pick an ornament for that year. These special ornaments are one of the best ways to make your kids feel included during the christmas holidays.
Sometimes it represents something they have loved that year (soccer, guitar, friends, etc) and sometimes it's just an ornament that they saw and loved.
Every year my kids love to put "their ornaments" on the tree that they have picked over the years.
There are so many great causes to get involved in during the holidays and this is one of our favorites.
Many local stores have an angel tree where they give information about a child in need and you then purchase presents for the "angel" you choose from the tree. You can choose a small gift or a big gift, but regardless this is one of the best ways to show your children that giving to others is important.
This is one that I love to do with my kids and get them involved with choosing gifts for someone else.
7. Donate to a local food bank.
Want to know where to find one? CLICK HERE to find one near you.
Our neighbors have decided that instead of giving each other Christmas time goodies for gifts, we work together as a neighborhood to collect food and items for the food bank.
Maybe you could even organize a food bank drive to help those who could use a little extra help this time year.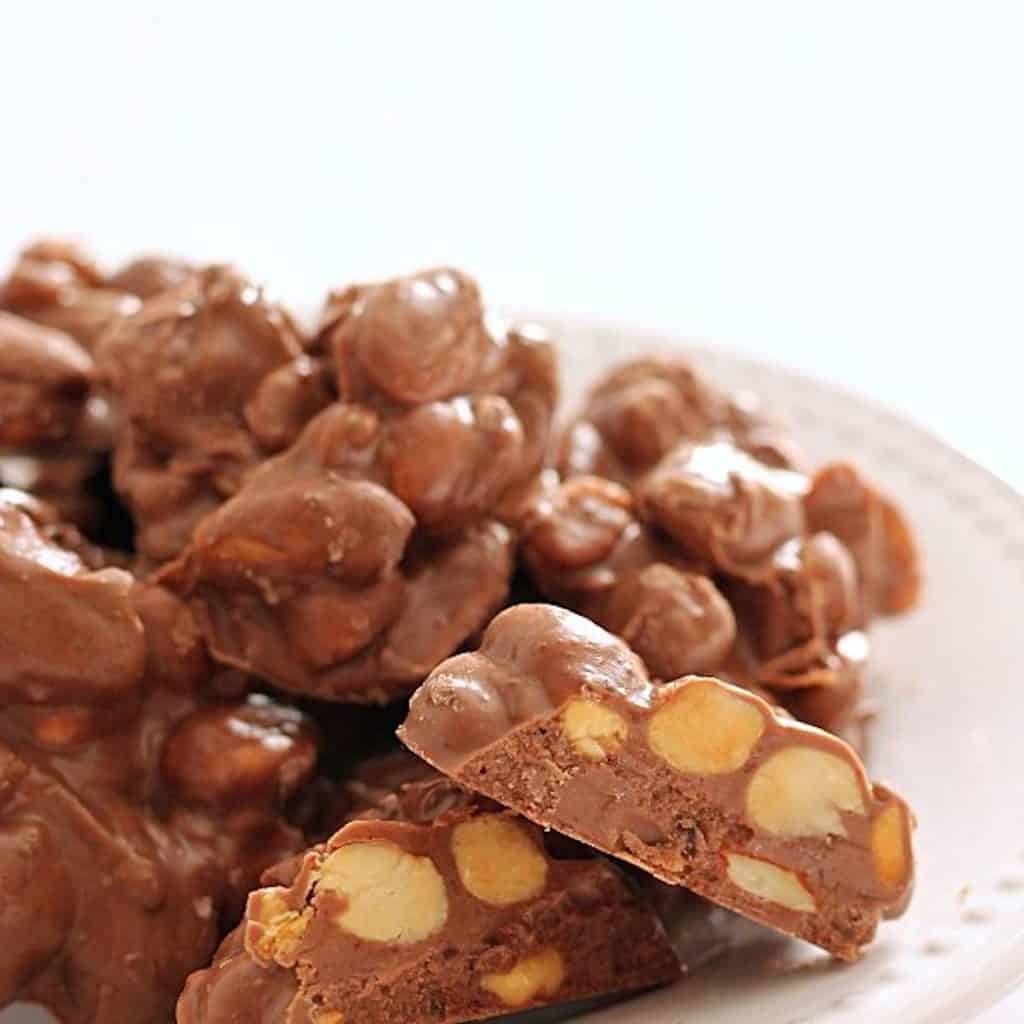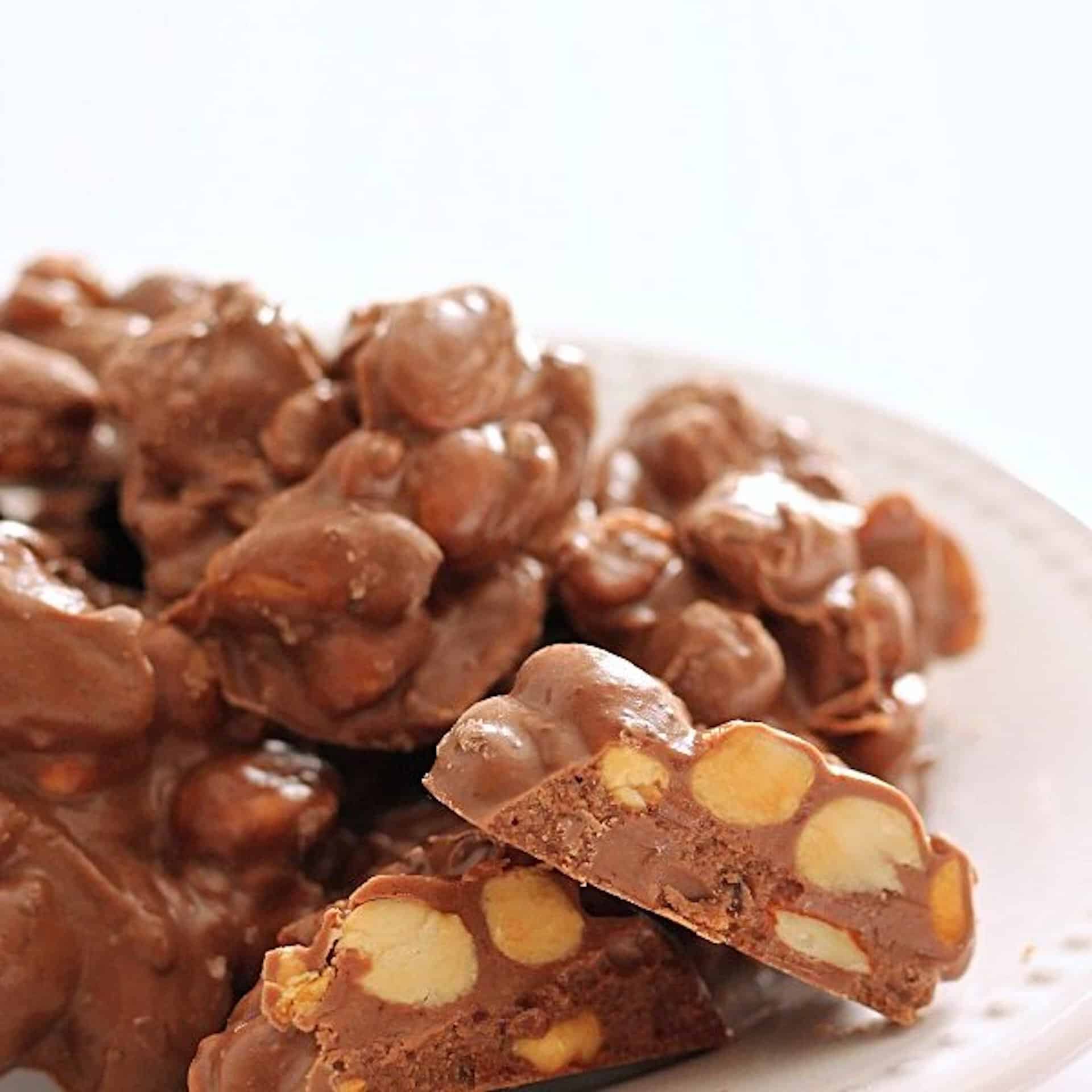 8. Make Christmas Candy for someone else
Our Crock Pot Nut Clusters are so easy to make and make enough to supply all your neighbors with a special treat! Some of the best gifts are homemade and you can spend quality time while baking with your family.
This is also a great treat to take to firefighters, police officers, doctors, nurses, and all those people who work tirelessly year-round to serve our community.
They are also a great treat to ship to someone serving in our Armed Forces because they can last for a little while!
9. Call Santa and leave him a message!
Gone are the days of writing a letter – now you can call Santa's personal hotline and hear a message straight from him (with a reminder to listen to your parents!) and leave him a message of what you are asking for this year.
To contact Santa Claus, you can call (951) 262-3062 and be immediately directed to his "personal hotline."
This has been so fun for my kids!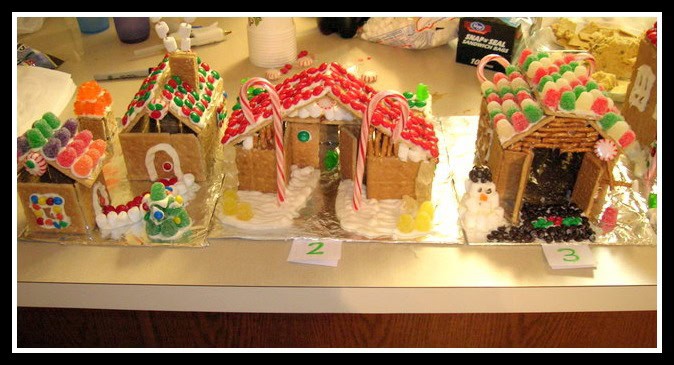 10. Have a Gingerbread House Contest
If you want to make it a little simpler, you can use graham crackers as the base!
Read about our family gingerbread house contest (using graham cracker houses) here.
11. Go to a Christmas concert or live event.
There are so many special concerts or live events going on during the holiday season and many of them are free!
I love to even go listen to the high school choir's Christmas concert – music is just a big part of the holiday season for us!
There are even fun Christmas virtual events that you can watch from the comfort of your own home, like this one: Laughing All The Way.
12. Watch a Christmas Movie together as a family.
We love How the Grinch Stole Christmas and these delicious Andes Mint Grinch Cookies!
Need some ideas of family movies to watch together? Here is a list of 68!
13. Make your own advent calendar.
There are lots of advent calendars that you can buy at the store, but if you are feeling extra creative you can make your own!
Here are 45 DIY advent calendars.
Or, you can always make one by cutting strips of paper and making a simple paper chain!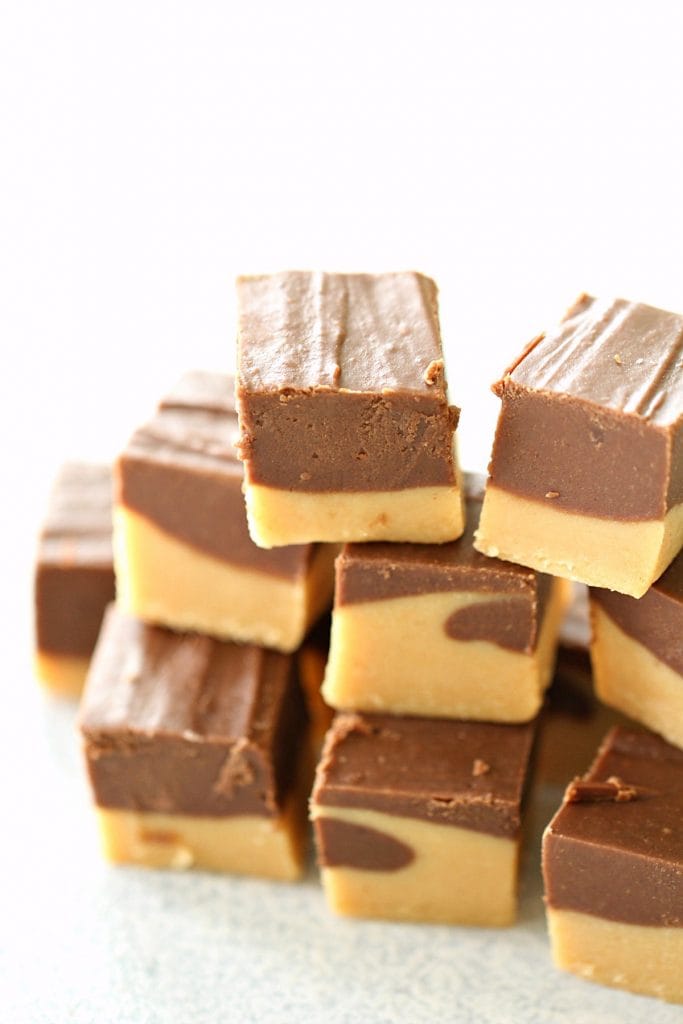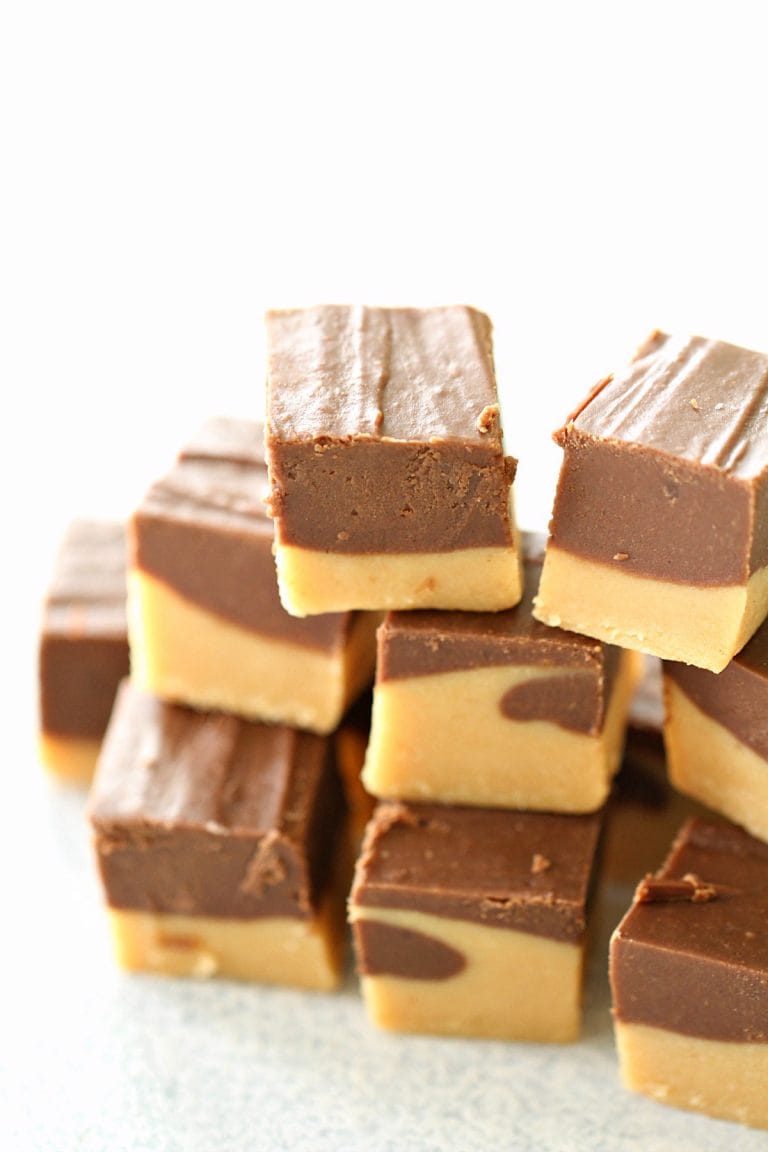 14. Make holiday fudge.
It wouldn't be Christmas without mom's Double Decker Fudge!
We love to make a pan of this and eat it while we watch Christmas movies or even share it with family and friends.
If you are looking for more fudge recipes, you can check out all our recipes here!
15. Do the "12 Days of Christmas" for someone.
I like to encourage my kids to each pick someone that they have seen that could use a little extra love in their life.
We then do the "12 Days of Christmas" for them – dropping off a little something anonymously each day for 12 days to let them know they are loved and they are important.
If you need ideas of how to do it or what to give, here are a ton of ideas!
You can make it go along with the song or give little things that are special or meaningful to the recipient.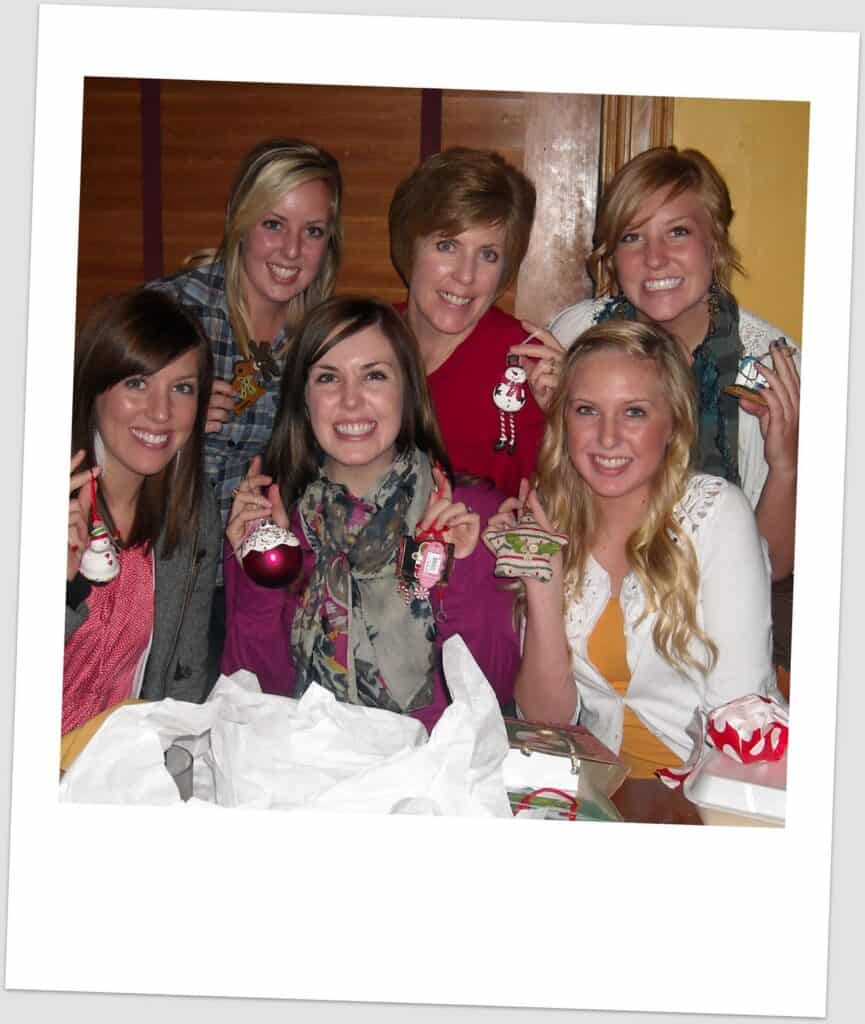 16. Host an Ornament Exchange
Each year all of the girls in our family get together and bring an ornament to exchange.
We usually go out to dinner or get together and eat treats as well. 🙂
Over time, you will have quite the collection of ornaments from people you love!
Read about our ornament exchange here.
17. Have a "Crazy Dinner."
Every year, our family would go to the store and each child got $3-$5 to spend on any food they want.
We would come home and prepare all the food and eat it all together by candlelight.
Read more about our crazy dinner tradition here.
18. Create a neighborhood Christmas Luminary
This is probably one of the greatest traditions that I have seen!
I love getting my neighbors involved and getting to know them better.
Get all the instructions for how to do this here.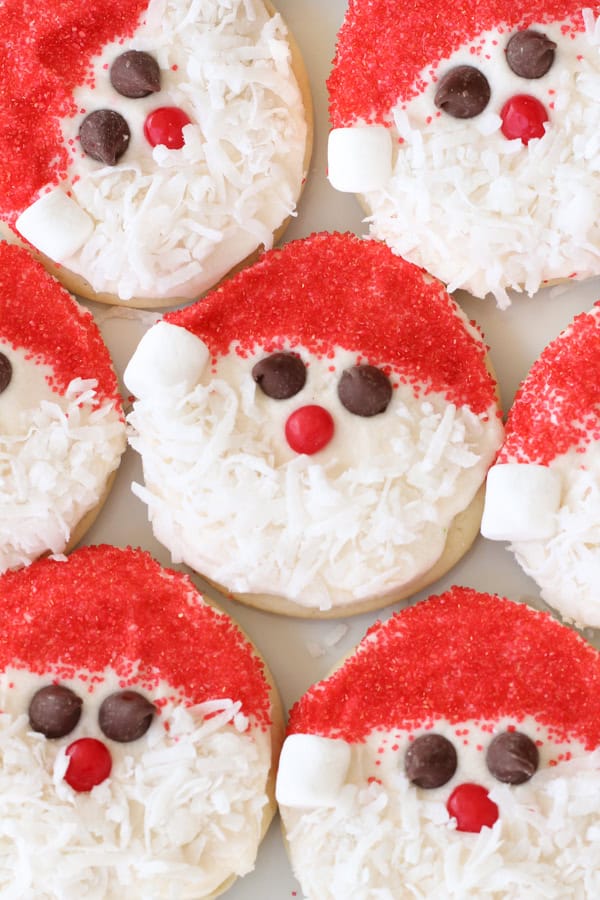 19. Decorate Christmas Sugar Cookies
We love this recipe for delicious, moist sugar cookies.
Here is the recipe for our Santa Sugar Cookies as well (the ones in the picture).
Let the kids decorate the cookies with frosting and candy!
20. Deliver "Dinner in a Box"
Put together everything you would need for Christmas dinner and deliver it anonymously to someone who could use it.
Our family did this every Christmas Eve and it was such a highlight of our night!
The excitement of the "ring and run" was our favorite!
21. Do a sibling gift exchange
We started doing this a few years ago as my kids were getting older.
I love spending one-on-one time with each kid as we go and pick out gifts for their other family members.
I give my kids the opportunity to earn some money so that they can pay for the gifts themselves and I feel like that makes it even more special.
For more instructions on how to do this, read about it here.
22. Have a family talent show.
This is one of our favorite Christmas Eve family traditions to do with our extended family.
It's just such a fun way to recognize all the different talents in our family!
23. A Stocking For Jesus
I feel like this is such a great way to remember the reason for the season.
There are lots of ways to do this, but I like the idea of each family member writing down one "thing" or "gift" that they want to give to Jesus this upcoming year.
You then stick the piece of paper in the stocking and the following year, you can read them and see how well you did.
Get all the instructions and cute poem here.
24. Have a hot chocolate bar.
Make a big batch of hot chocolate and arrange lots of toppings and treats to flavor your drinks!
Get all the instructions here.
25. Read or watch the Christmas Story
This is still my favorite thing to do each year – this is what it's all about!
These are our favorite movies of the Nativity.
We would love to hear any family traditions that you have – please feel free to share them in the comments below!