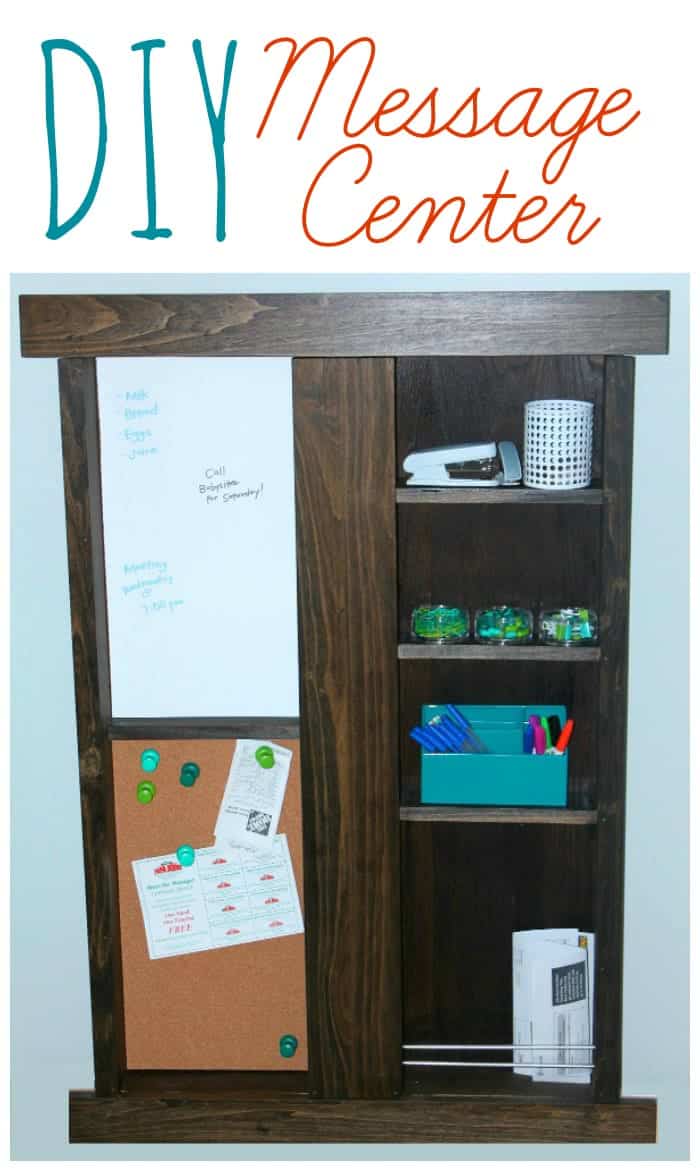 My husband and I are in the process of buying our first home.  I have put him to work with all kinds of projects so we can be ready to move in!  I was so excited when Dremel contacted us to try out their Dremel Saw-Max on a project from their site, Dremel Weekends!
We looked through all of the plans available on their site and settled on the Message Center.  I love organizing things and thought this would be perfect to keep things tidy when you walk in the door from the garage.  We headed to The Home Depot to get all the supplies and went to work!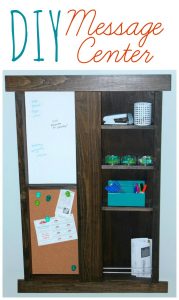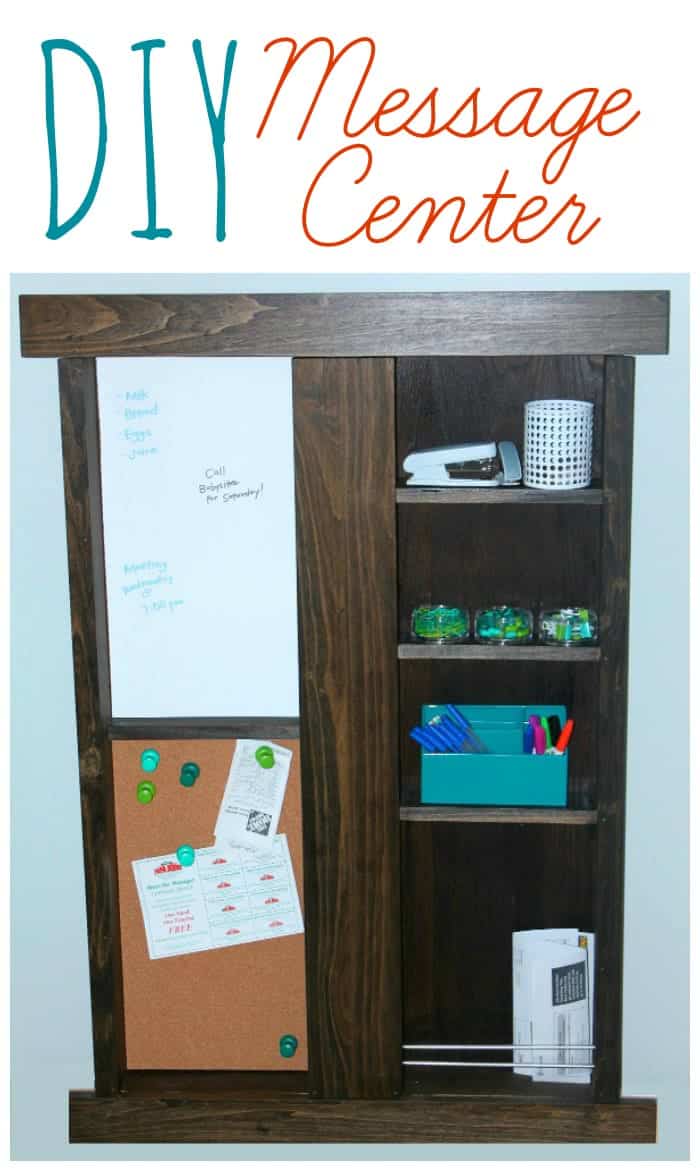 You can find the blueprint and step-by-step instructions of  how to do this project, HERE!
Here is a how we built our DIY Message Center Board:
You will need:
3/4″ MDF Panels
1/4″ MDF Panels
1 – 2×4 Plank
3 – 3/4″ x 4″ Poplar Planks
Thin Steel Rod
Finishing Nails
Wood Glue
Saw (we used the Dremel Saw-Max)
Drill Driver
Wood Screws
Cork and Dry Erase Boards (optional)
You are going to build the frame of the box first.
Here is the cut list for the box:


Here is how you assemble your box: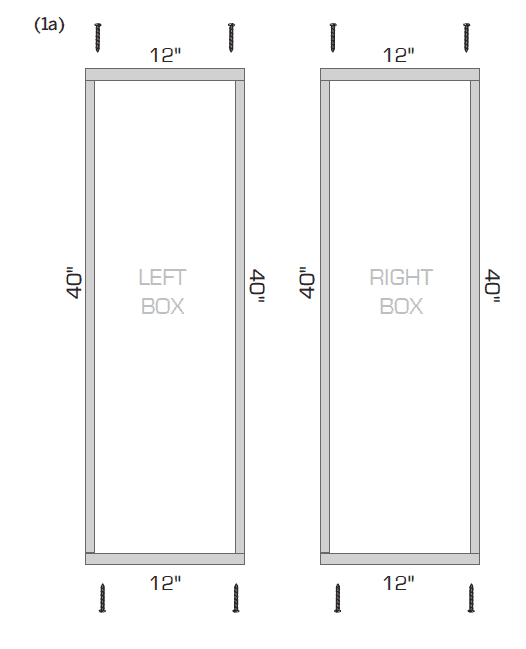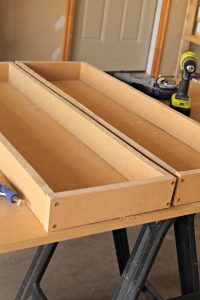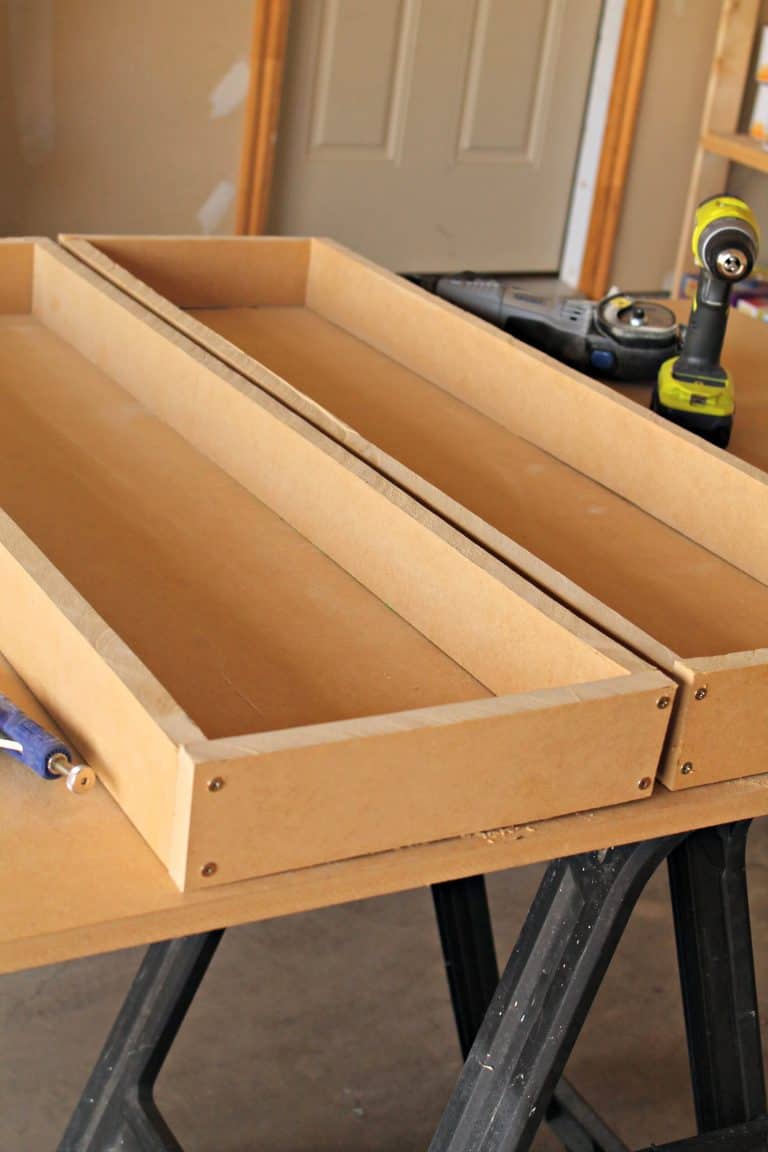 Join your MDF pieces together with screws to create two rectangular boxes.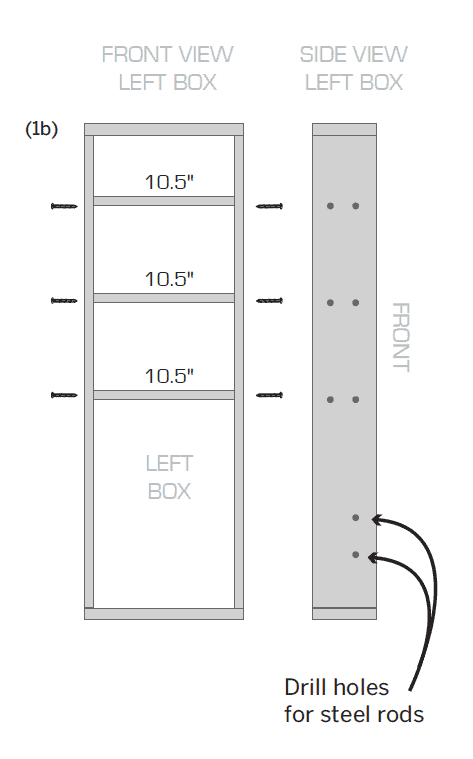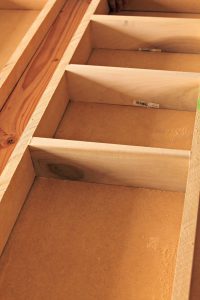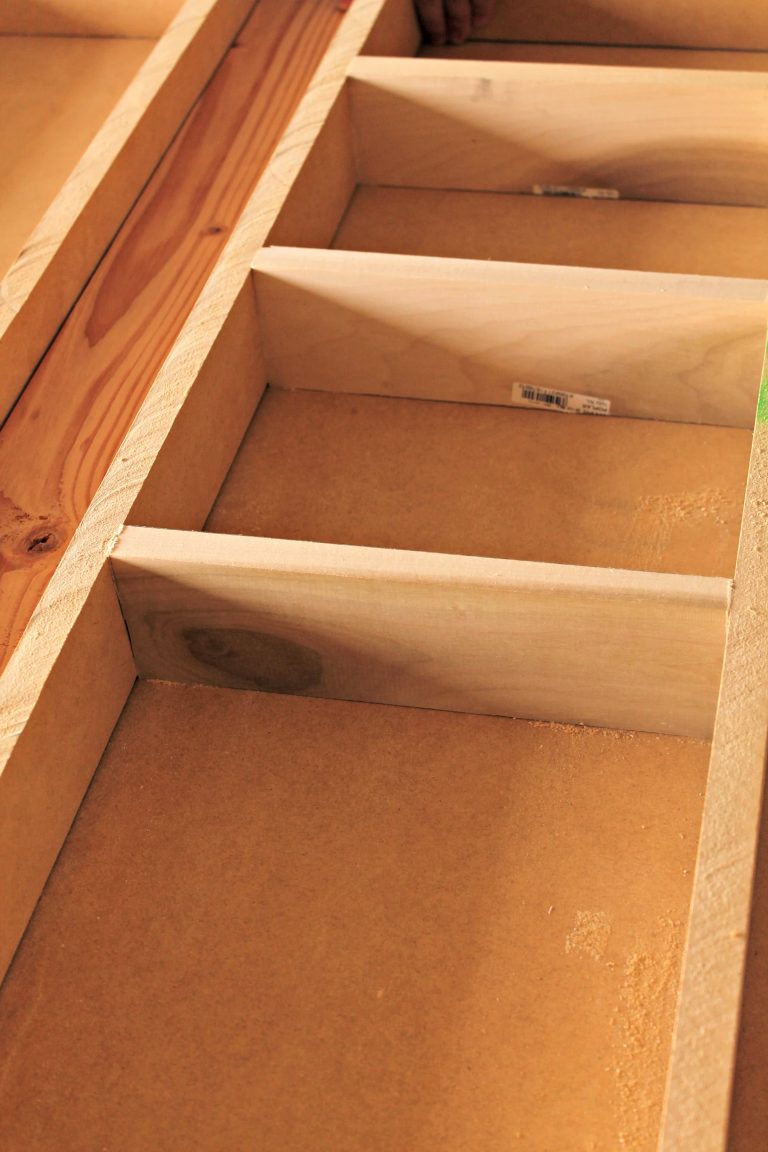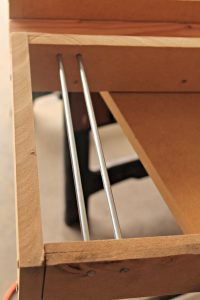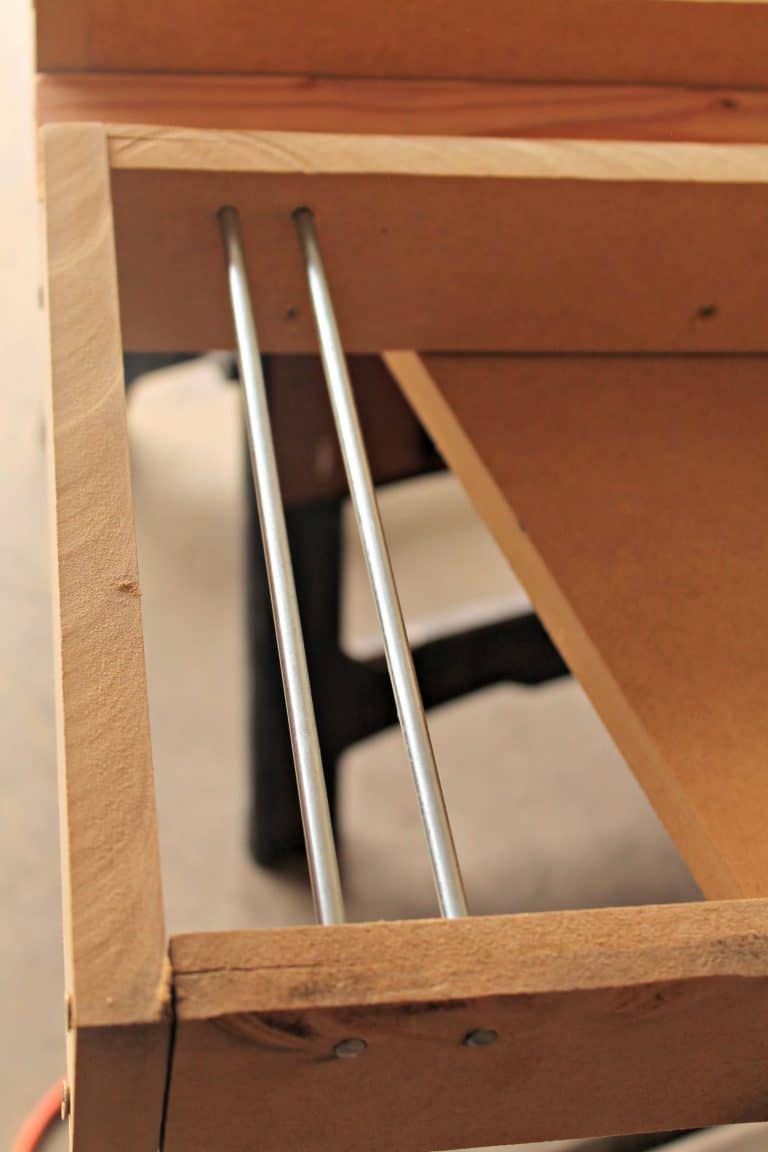 Cut shelves from the MDF to size for the left box.  Space as desired and fasten with nails through both sides.  Next, you'll space and measure holes to be drilled for the steel rods to hold papers.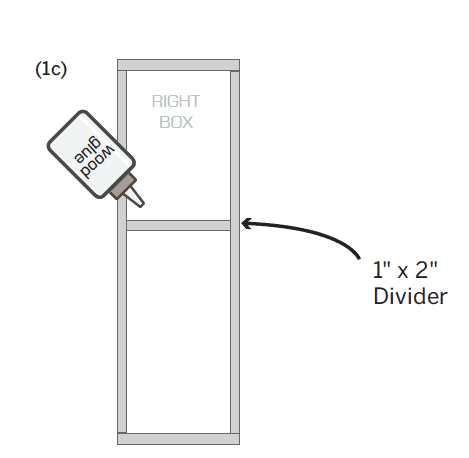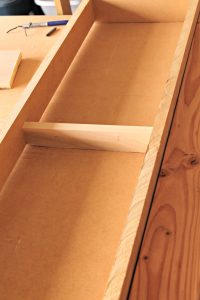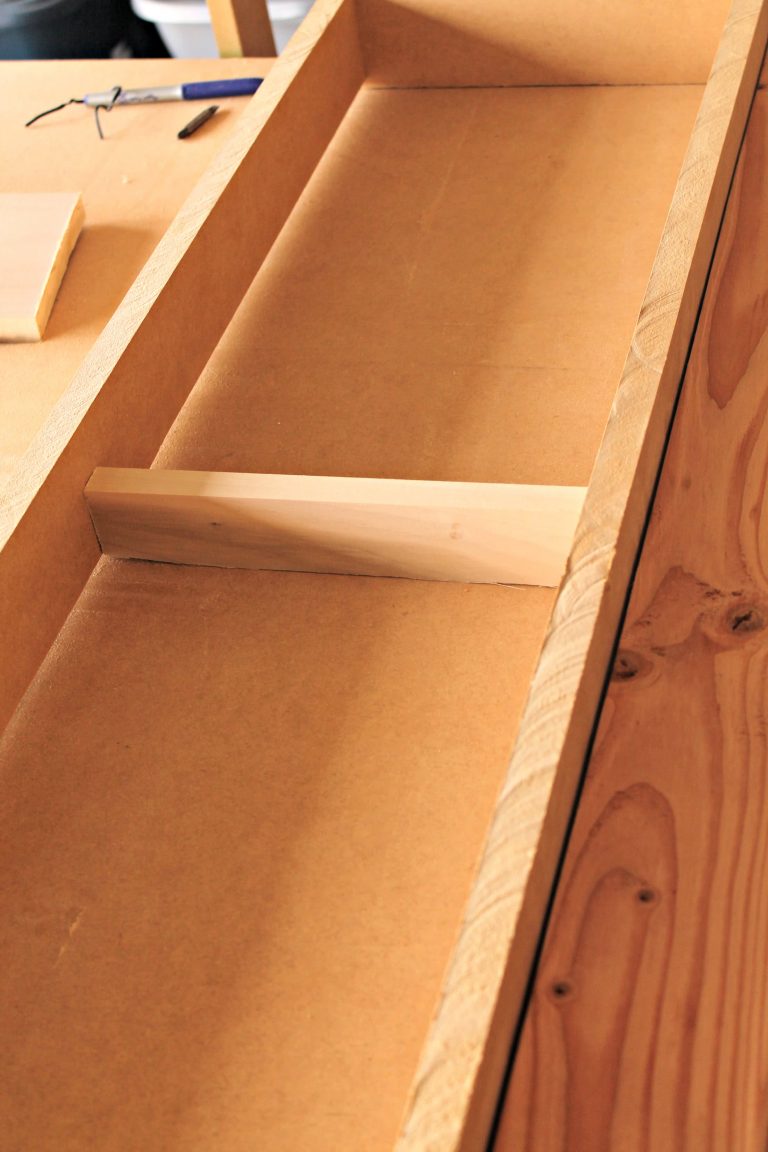 Glue a piece of 1×2 poplar for a divider on the right side.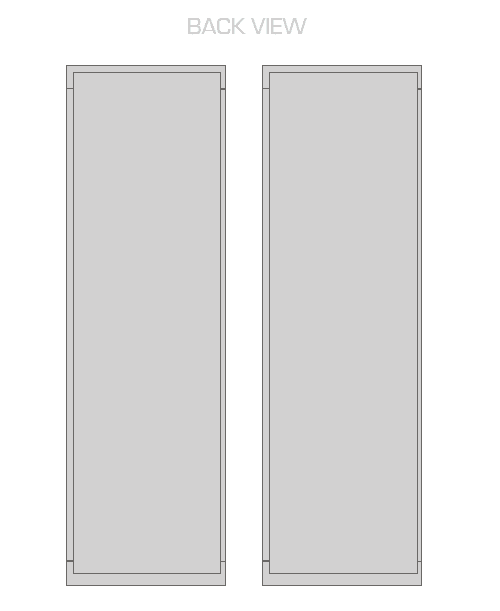 Lay both of the boxes face down and measure and cut backs for both of the boxes using 1/4″ MDF and attach using finishing nails.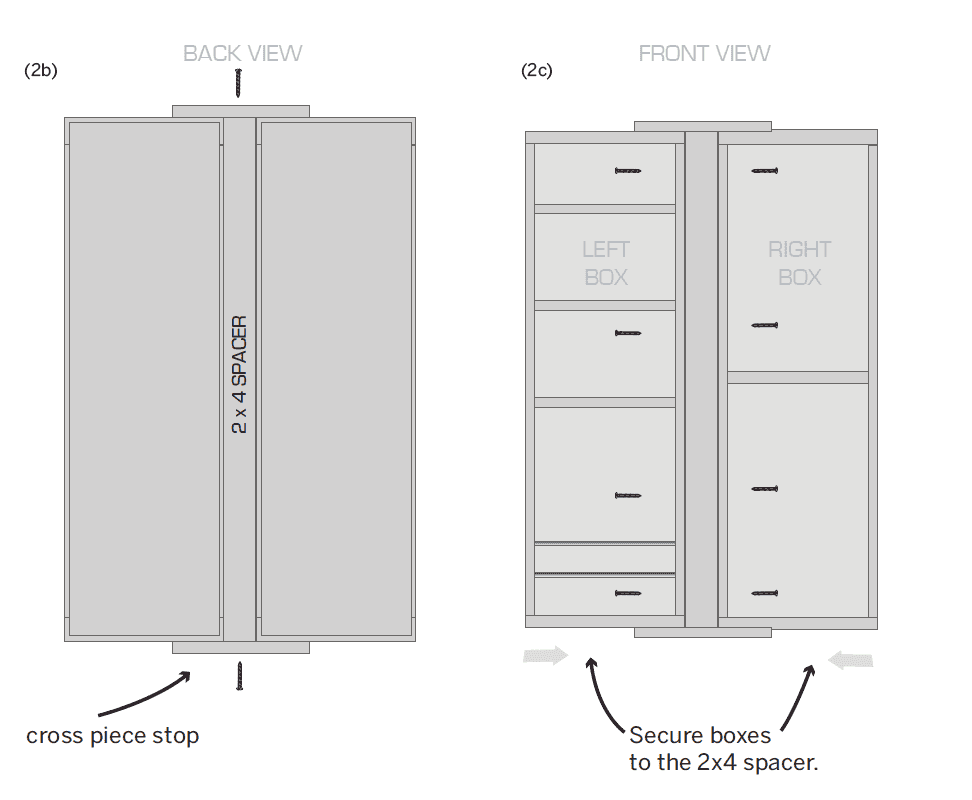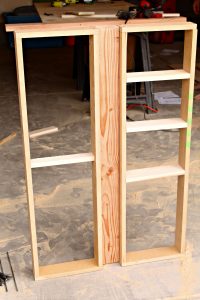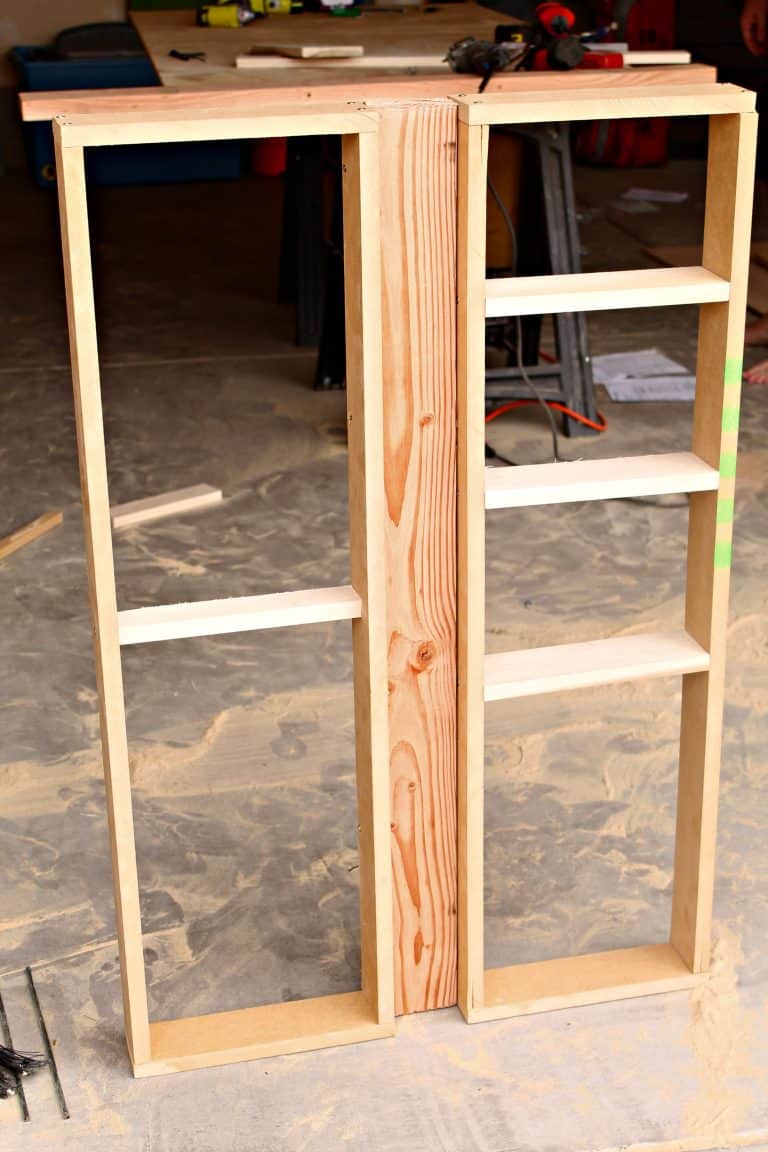 Lay the boxes face down next to each other and place a section of 2×4 in between them to act as the main support.  Attach a small piece of wood on the top and bottom for extra stability.  Secure your boxes to the 2×4 from the inside using nails or screws.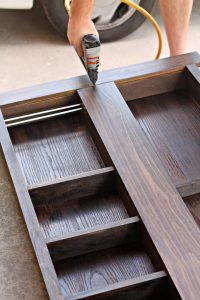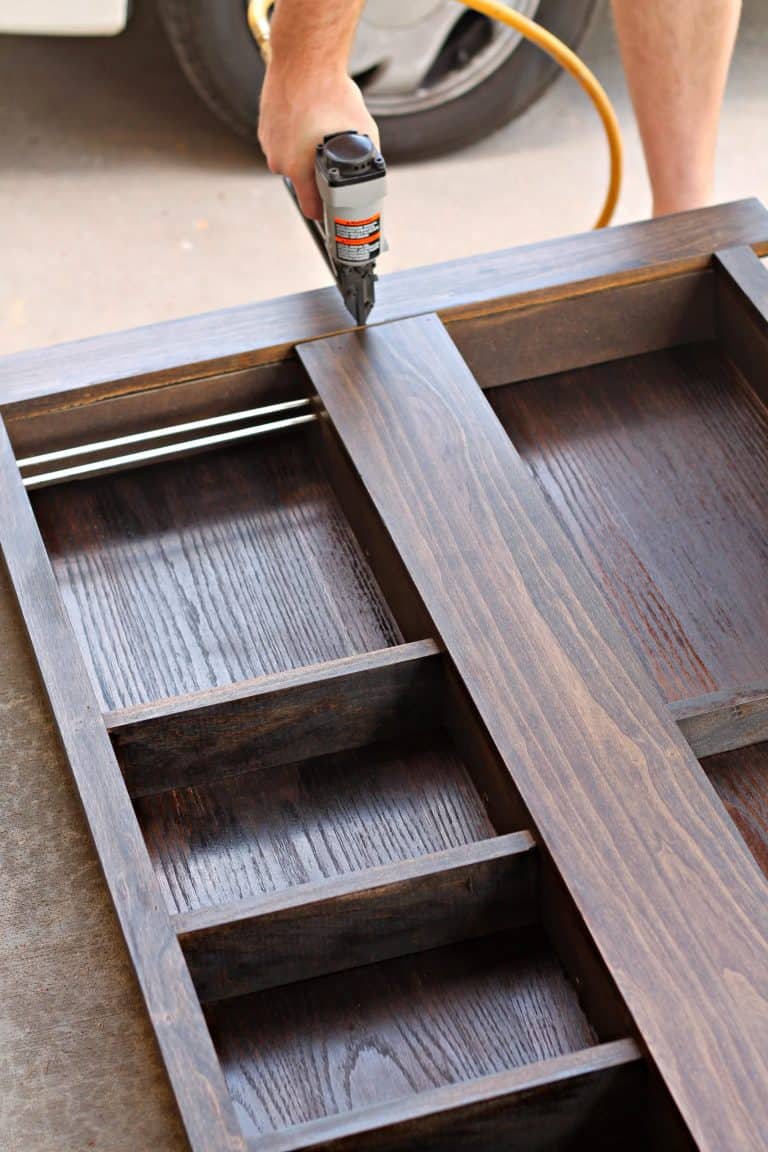 You can finish your Message Center however you want, but we followed the instructions from Dremel Weekends.
Here is the cut list for the finish work:


To finish, use wood glue and finishing nails to secure 3/4″ thick poplar.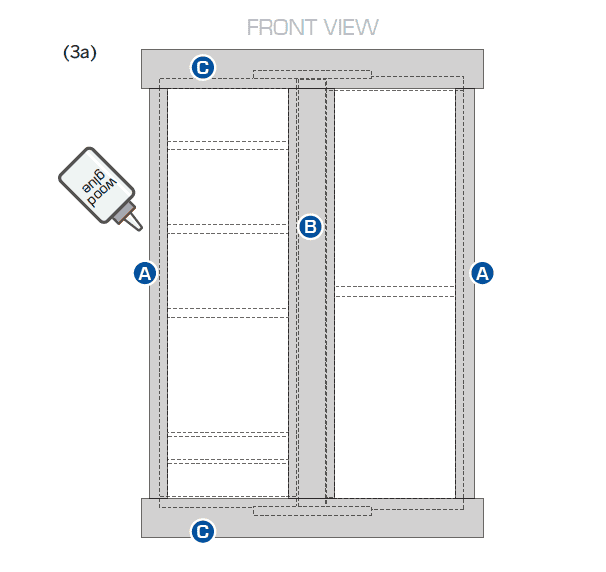 We also cut and attached cork board and dry erase board to complete our board.

For complete, full instructions for this project, check out Dremel Weekends!
Dremel Weekends also has tons of great projects for all skill levels!
Happy building!