This No Bake Eclair Cake is the easiest No Bake dessert you'll ever make. A little mixing and layering is all you need to do.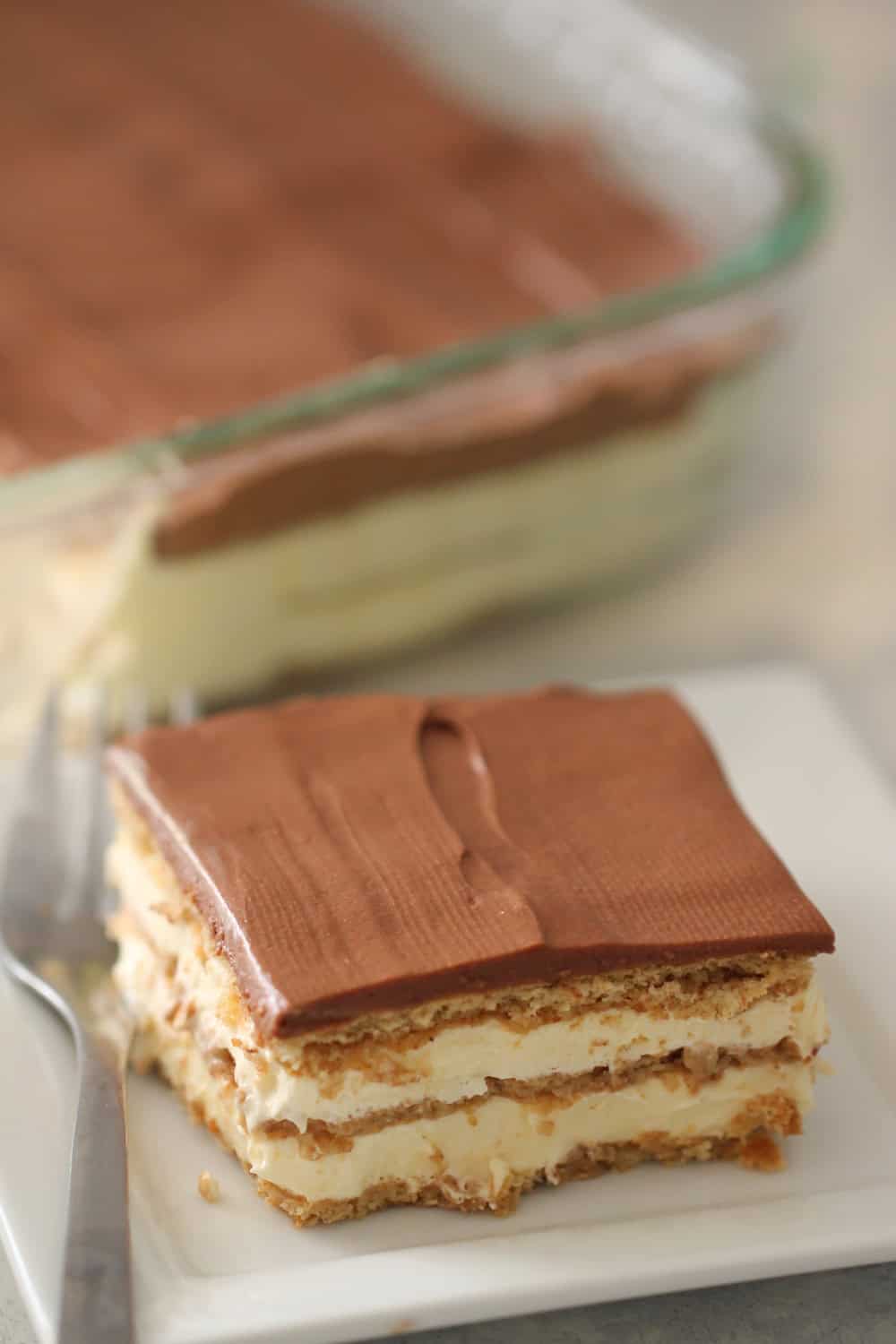 We all have our favorite desserts on our blog, but this one is hands down a favorite family dessert.
Our mom would make this often for birthdays and family parties. The recipe was often requested from friends. We could hardly wait to dig into this chocolate eclair cake.
This chocolate no bake éclair cake lives up to it's name. It really tastes like an éclair with the combined tastes of graham crackers, pudding and chocolate. And if you are looking for a fun way to involve the kids in the kitchen, this recipe is for you.
Make sure you have these ingredients to make this easy no bake eclair cake recipe:
No Bake Eclair Cake ingredients:
French Vanilla Instant Pudding
Milk
Cool Whip
Graham Crackers
Cocoa Powder
Powdered Sugar
Butter
Don't forget these items too:
9 x 13 inch baking dish (THIS one comes with a lid)
3 Piece Spoontula Set is great for spreading pudding and frosting.
THIS hand mixer is great for baking and main dishes.