This Easy Black Forest Cake is exactly what the title says it is. It is so simple to make, and full of amazing flavor. It only takes a few minutes to throw together and is so yummy.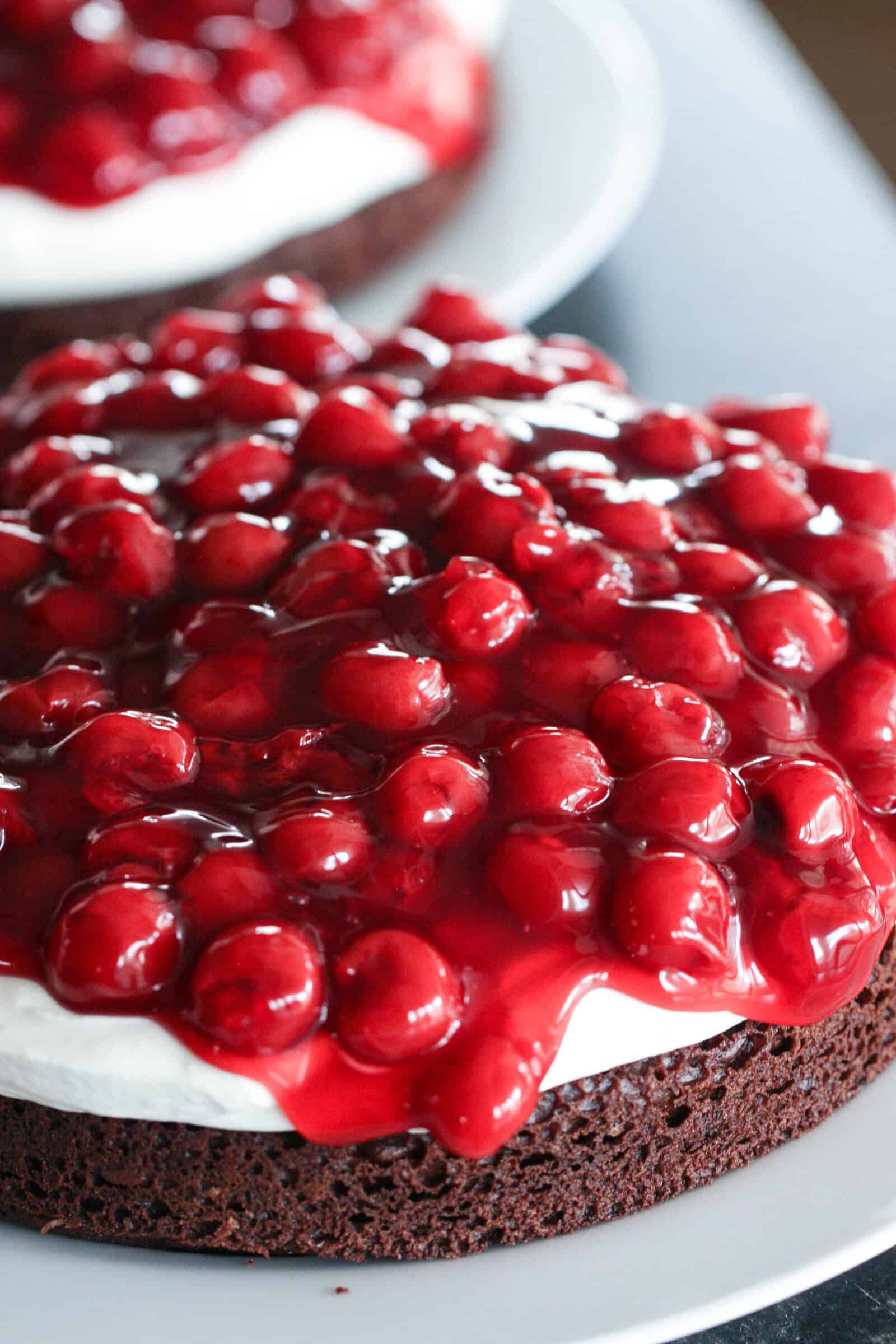 So, it was my birthday this past week and this Easy Black Forest Cake is what I usually request for my birthday. My mom has been making it for as long as I can remember and it seriously is so simple to make.
It makes two cakes using two 8 or 9 inch cake pans, and nobody is opposed to two birthday cakes, am I right?
My favorite layer of the cake is the fluffy cream cheese layer. It adds the perfect amount of tang and creamy texture that the cake needs.
If you have never tried black forest cake, you need to stop what you are doing and make it right now.
RELATED RECIPE: YOU'LL LOVE THIS SUPER MOIST PINEAPPLE POKE BUNDT CAKE RECIPE.
Love cooking as much as we do? Join our FREE private Facebook Group: Six Sisters' Dinner Club!
WHAT COULD I USE INSTEAD OF CHERRY PIE FILLING?
I am not usually a cherry pie filling kind of girl, but with this cake, I honestly can't get enough. It tastes so yummy. If you have never tried it with the cherry pie filling, I highly recommend you do. However, you could easily switch it up.
Here are a few other recommendations, I am sure you will love:
Strawberry Pie Filling (I like to use the pie filling gel, then add my own fresh strawberries).
Raspberry Pie Filling
Blackberry Pie Filling (this one also tastes amazing with fresh blackberries)
Blueberry Pie Filling