Make movie night even better with this sweet and salty white chocolate popcorn recipe. It gives you the perfect combination of sweet, savory, and crunchy!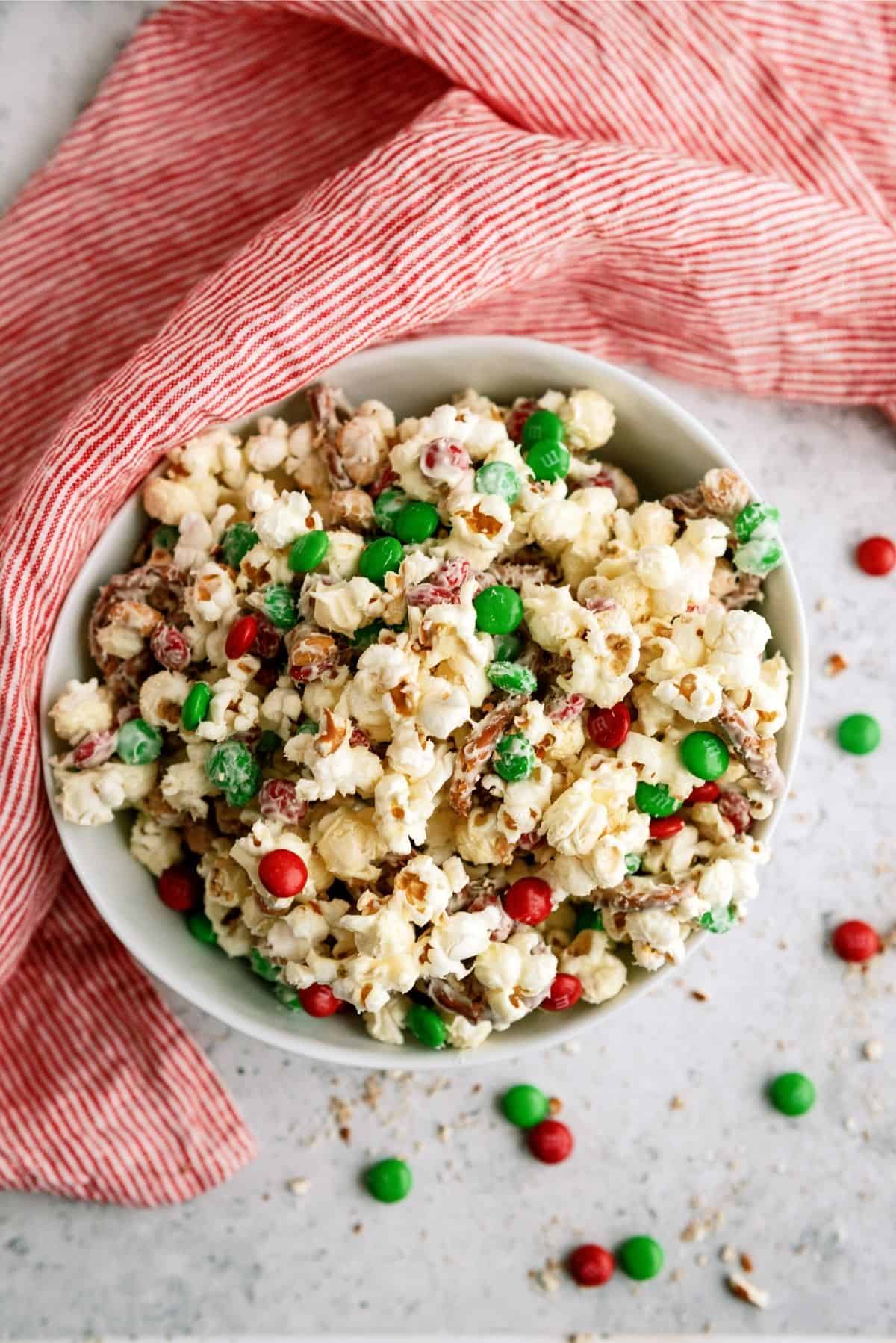 You need to add our sweet and salty white chocolate popcorn to the line up for your next family movie night. If your family is like ours, popcorn (in any form) is always a must!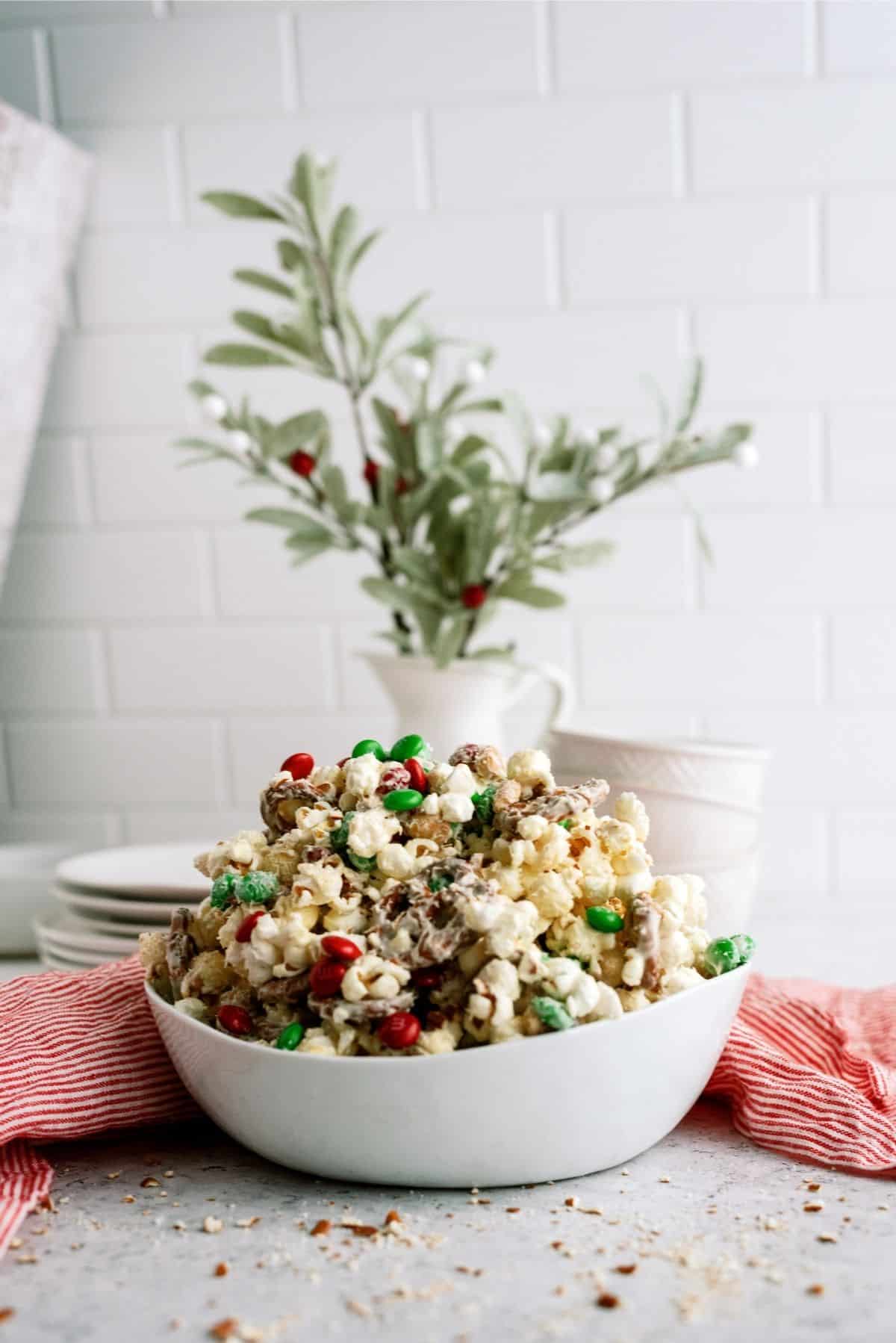 This no bake dessert is the perfect way to send off a busy week to relax with the family, enjoy the moments together and have a sweet and salty treat. My kids love it so much they have been requesting this white chocolate popcorn recipe in advance to make sure it is ready!
It also makes for a fun and easy snack idea to send in the kids lunches, or to pack in little gift bags and send to friends and family.
Since this does make for a great gift, you can always add more variety with our homemade caramel popcorn, snickers popcorn recipe, and muddy buddy popcorn! Its like creating your own homemade popcorn tin, ya know like the big ones from the store!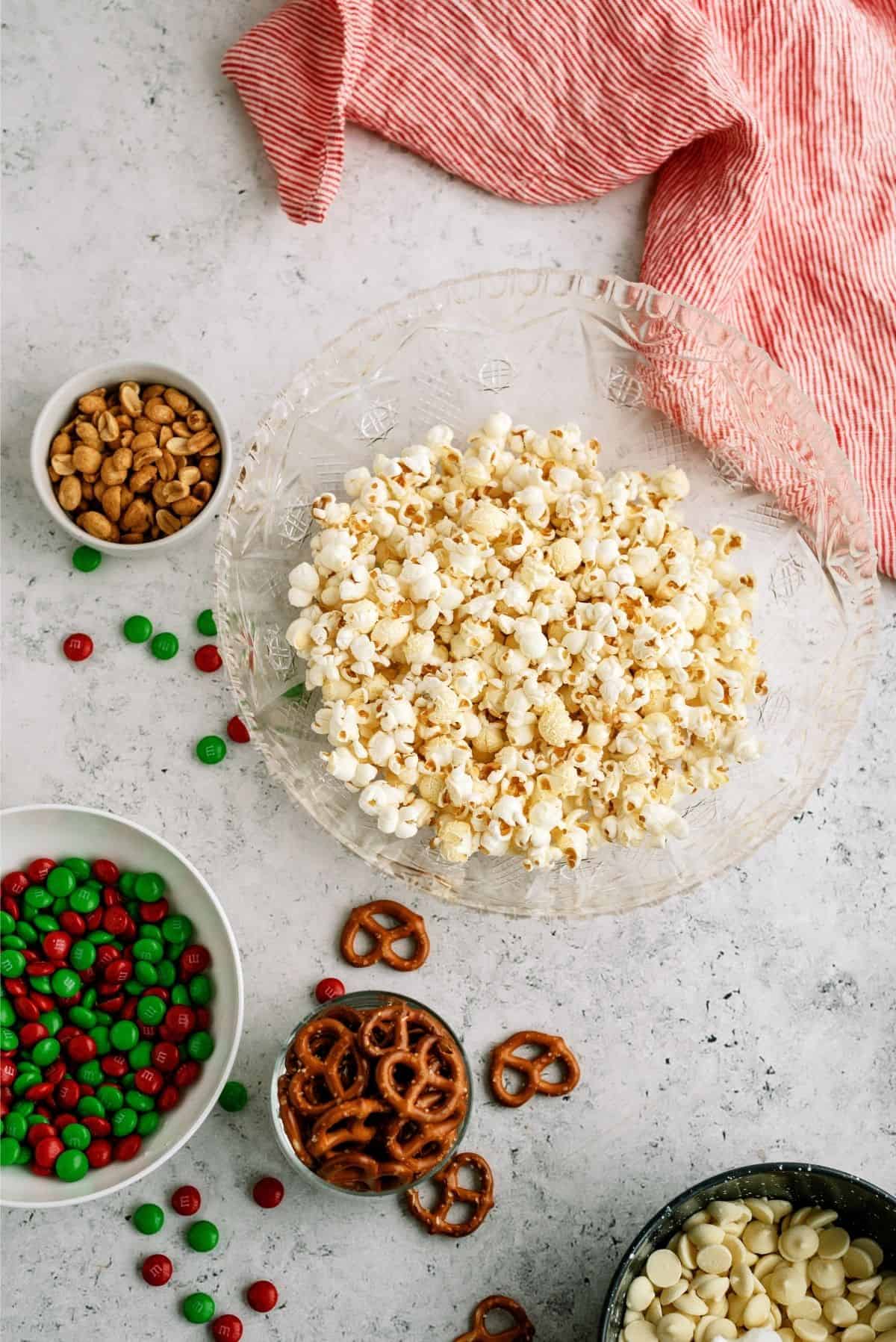 Ingredients You'll Need For Our Sweet and Salty White Chocolate Popcorn:
Plain popped popcorn
White chocolate chips
Shortening
M&M's
Mini pretzels
Salted peanuts
How To Make Our Sweet and Salty White Chocolate Popcorn:
Once you have your popcorn popped, pour it into a large mixing bowl.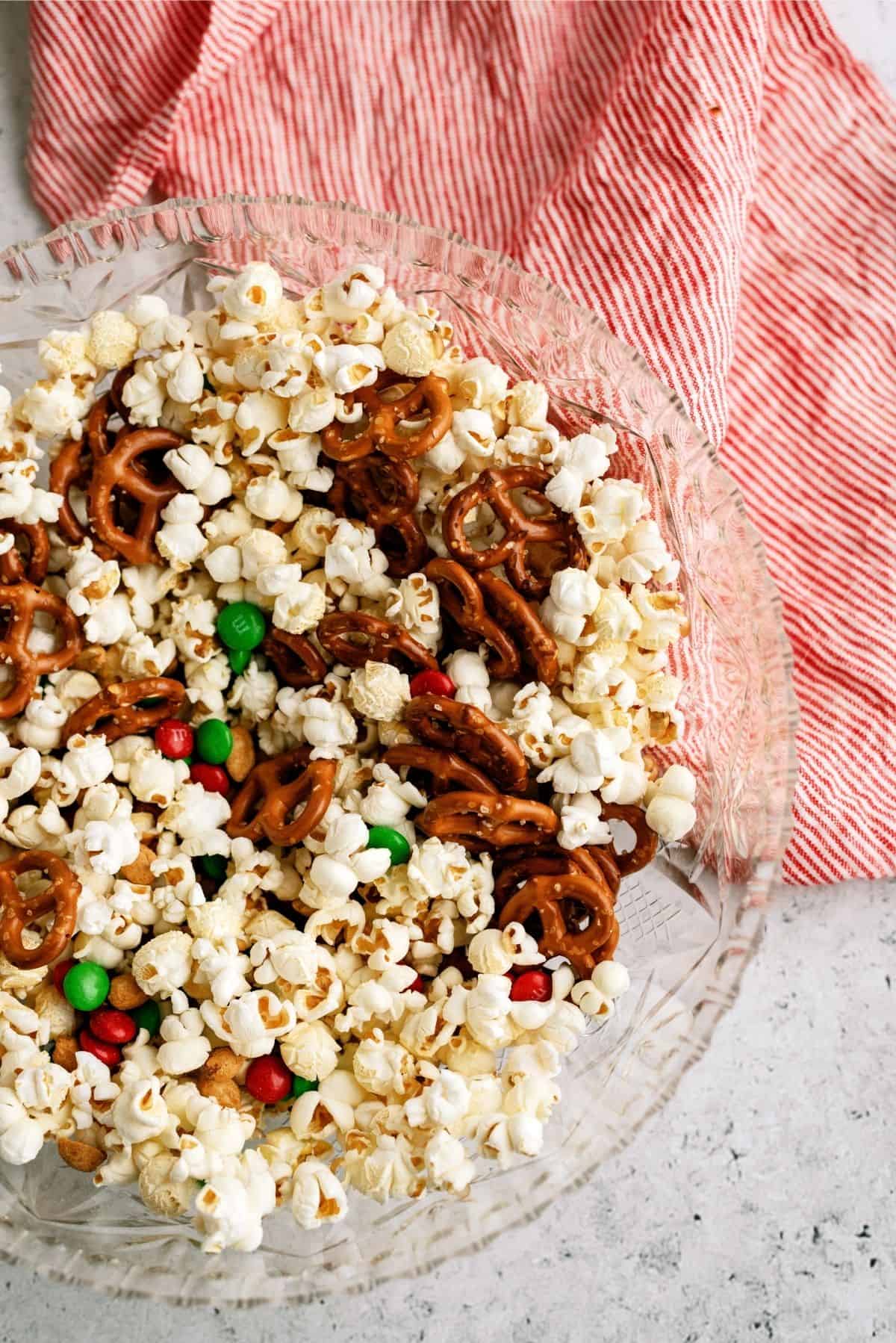 Then add in the M&M's, mini pretzels, and the salted peanuts to the mixing bowl.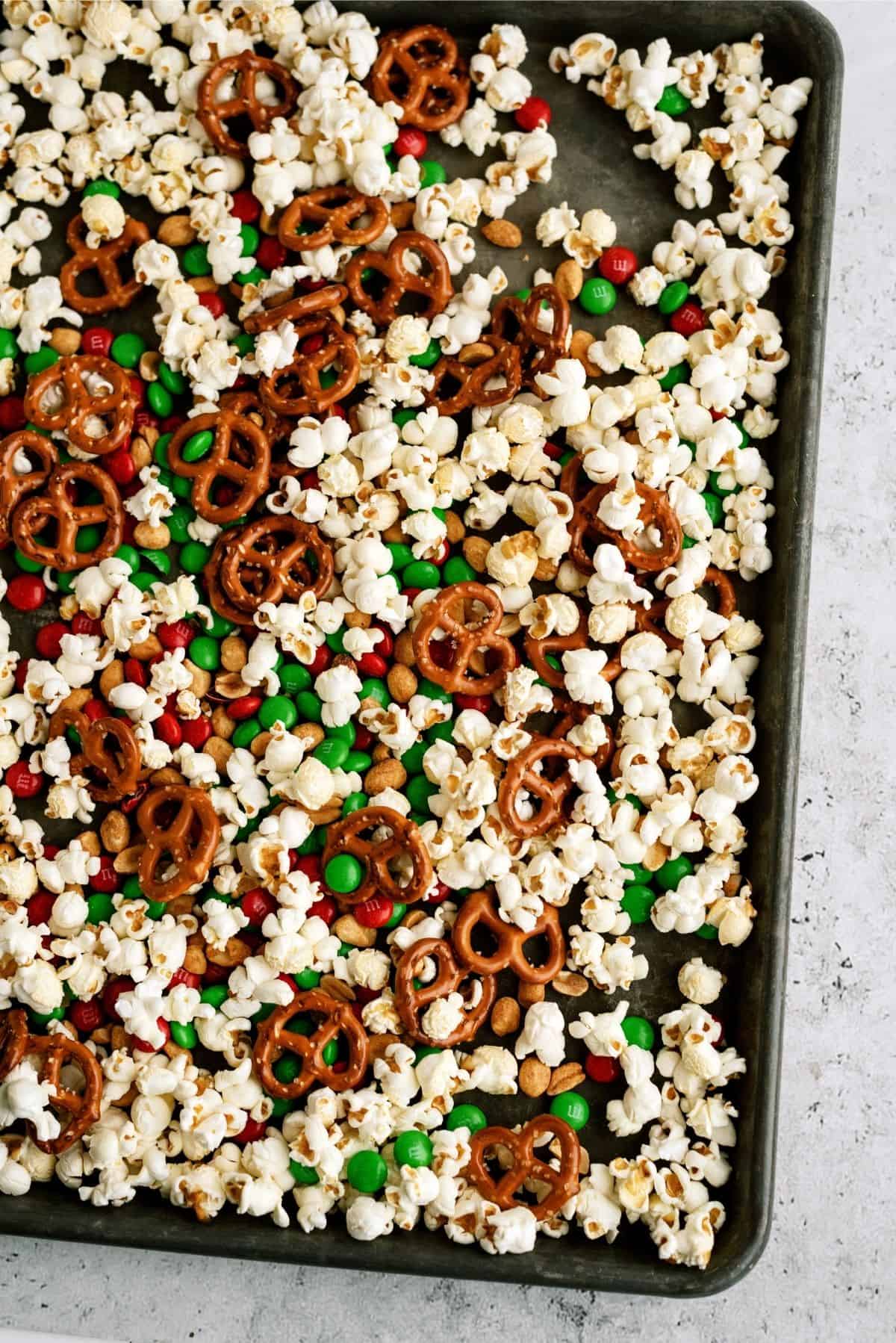 After it is all mixed, use a large pan like a jelly roll pan or a cookie sheet to spread it all out.
Then, in a small microwave-safe bowl pour in the white chocolate chip and shortening.
Now place the bowl in the microwave for 45 seconds.
Once its done, pull it out and stir it all and place it back in the microwave for 25 seconds.
Pull the bowl from the microwave and stir it again, continuing to microwave the chocolate at 25 second intervals, stirring inbetween each one, until the chocolate is completely melted and smooth.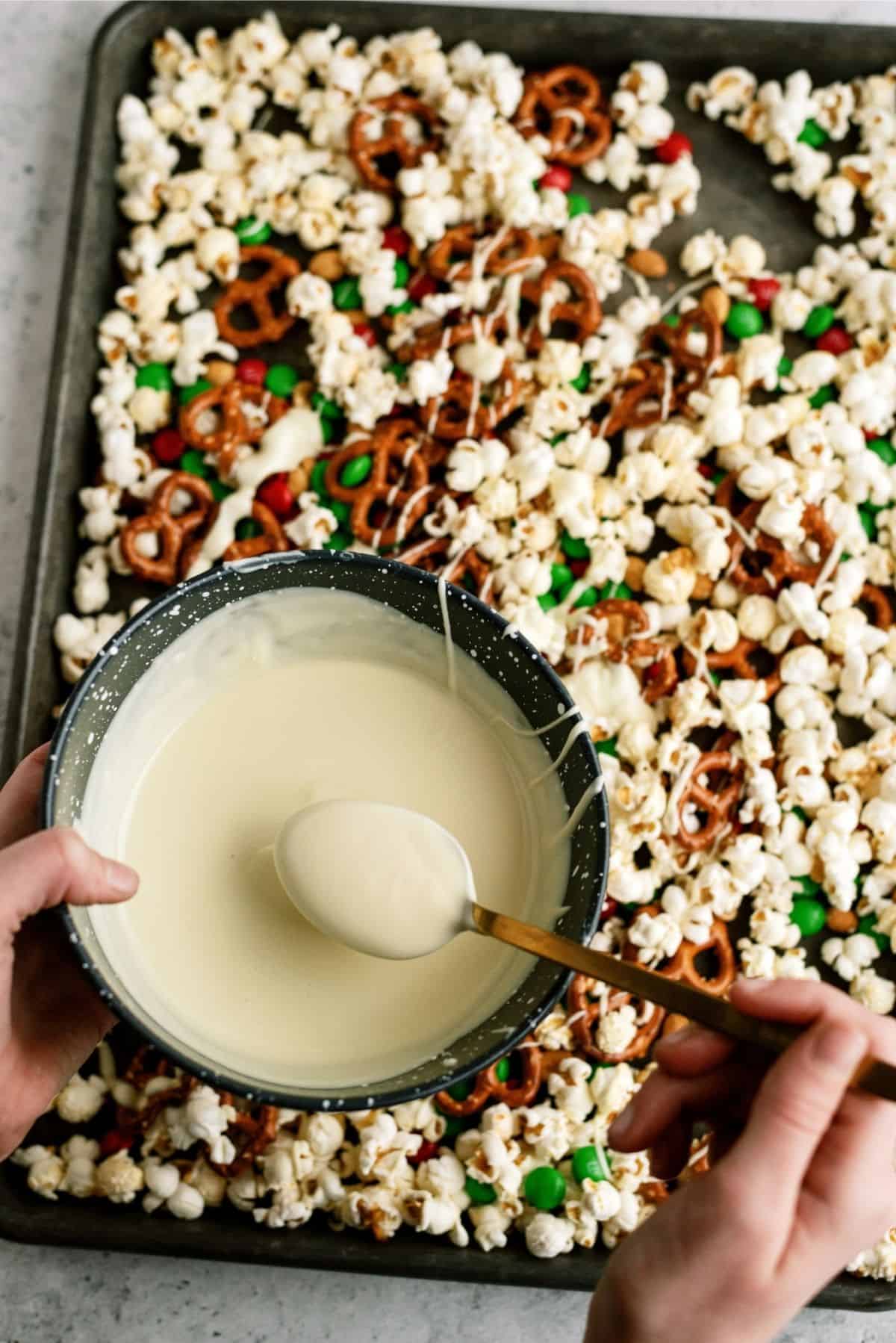 After the chocolate is completely melted, drizzle the chocolate over top of the popcorn mixture and with a spatula or spoon gently mix it together until most of the pieces are covered in the chcolate.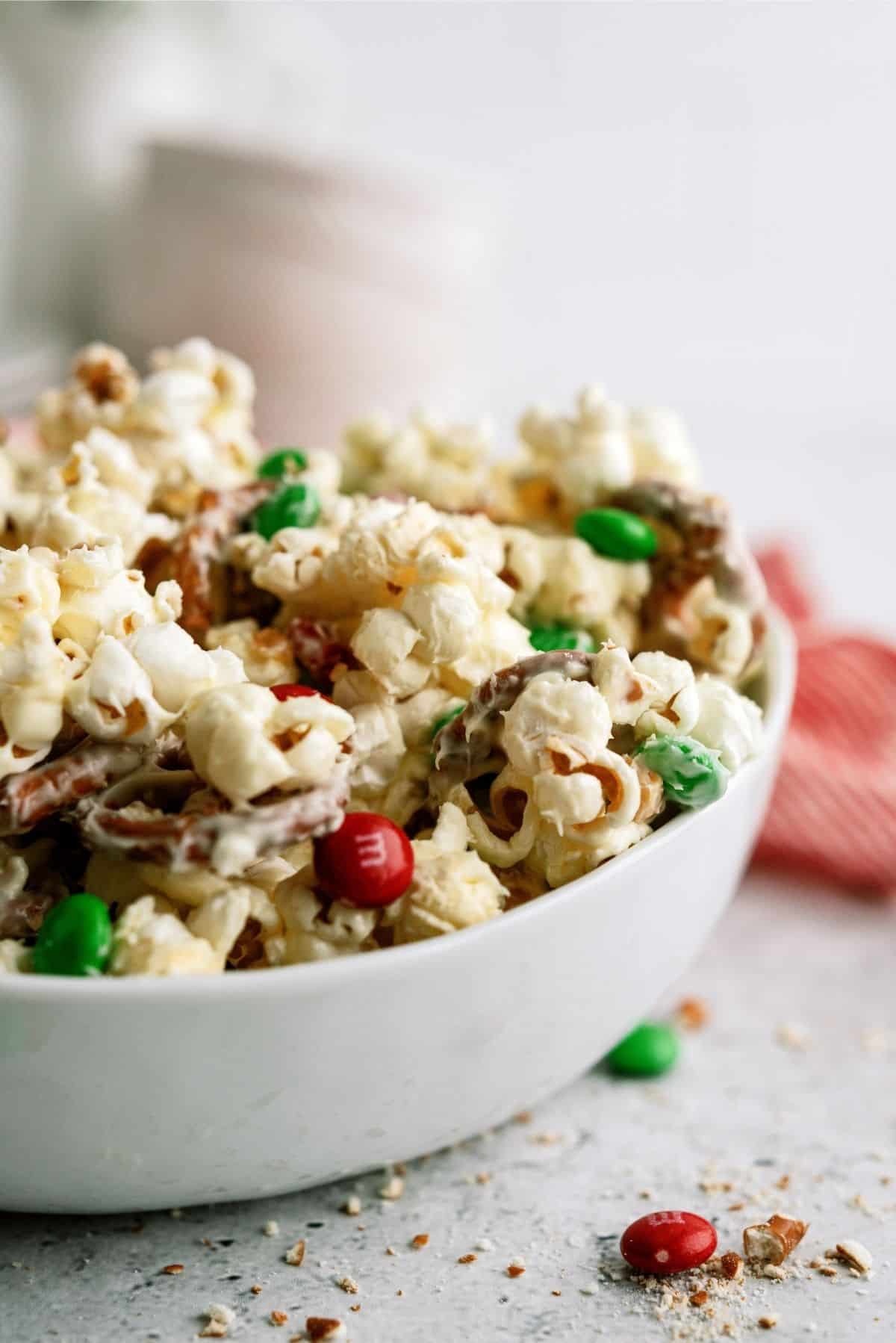 Now let it set up a bit (maybe throw it in the fridge if you want it faster) and then serve and enjoy!
To Make This White Chocolate Popcorn with M&M's You Will Need:
Large mixing bowl
Large jelly roll pan
Small microwave-safe bowl (THESE work wonderfully!)
Spoon
Spatula