These Oatmeal Scotchies Cookies (Oatmeal Butterscotch Chip Cookies) are soft, chewy and loaded with butterscotch chips. These delicious cookies have been a family favorite for years.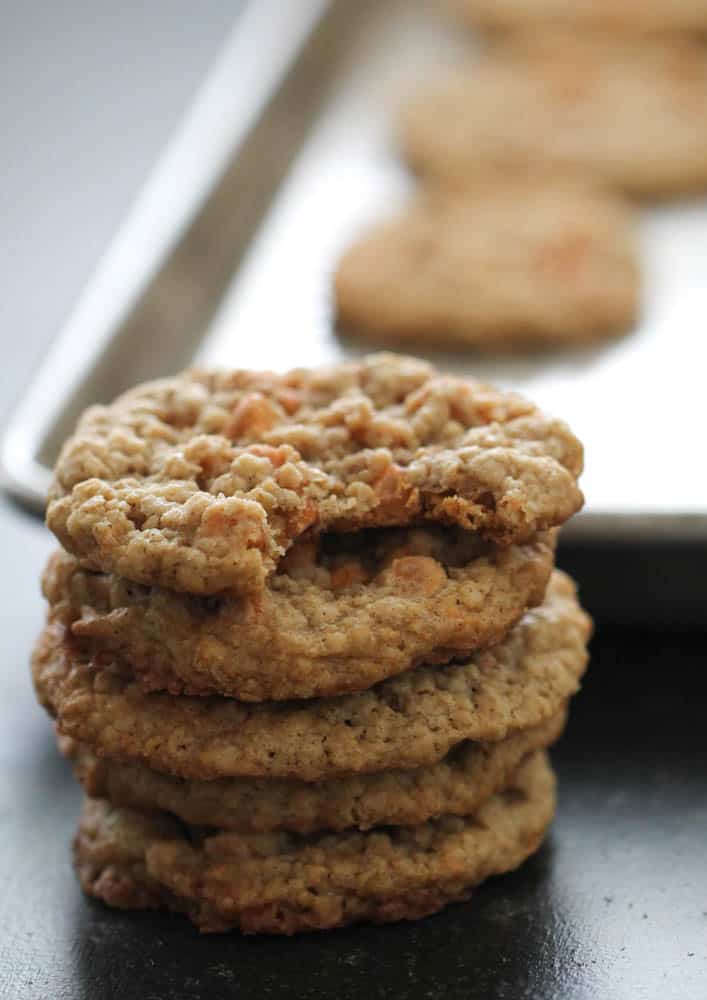 Growing up, our mom would make cookies every time it rained. I absolutely loved when I would see it raining outside when I was at school because I knew that meant I got to come home to freshly baked cookies.
One of her go-to cookie recipes were these Oatmeal Scotchies. Anytime I make these cookies, it brings me back to my childhood. The smell of these homemade cookies would fill our whole house!
My Grandma made this exact recipe for my mom growing up and she passed it onto her daughters. It's so good that we just had to share it with you!
These Oatmeal Butterscotch Chip Cookies are soft, chewy and have just the right amount of butterscotch. The combination of oatmeal and butterscotch makes for such a delicious cookie that they will be gone within minutes!
We hope these cookies bring as much joy to you as they have to us over the years!
How to make Oatmeal Scotchies Cookies:
Before you make these cookies, be sure your butter is softened. I usually set my butter out on the counter first thing in the morning and it is ready to go in just a few hours.
If you are short on time, you could always microwave your butter for 20 seconds or so, but be sure not to over do it or the consistency of your cookies will be different and they will come out flat.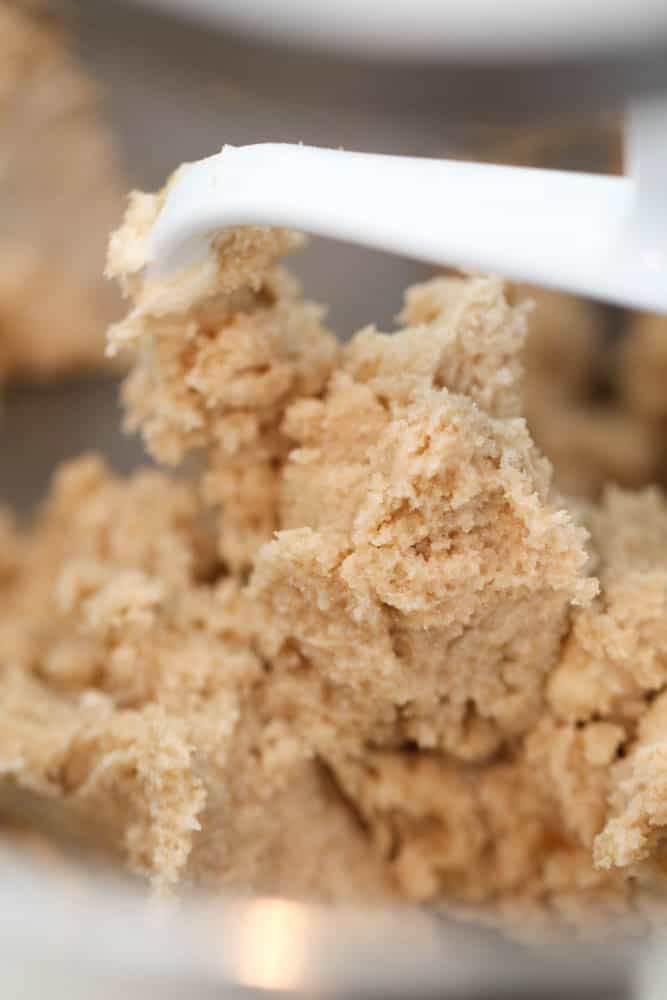 Start by mixing flour, baking soda, salt and cinnamon together and setting aside.
In a large mixing bowl, cream together softened butter, sugar, brown sugar, eggs and vanilla. I like to use a stand mixer for this, but you could easily use a hand mixer and get the same results!
Add dry ingredients and mix until well combined.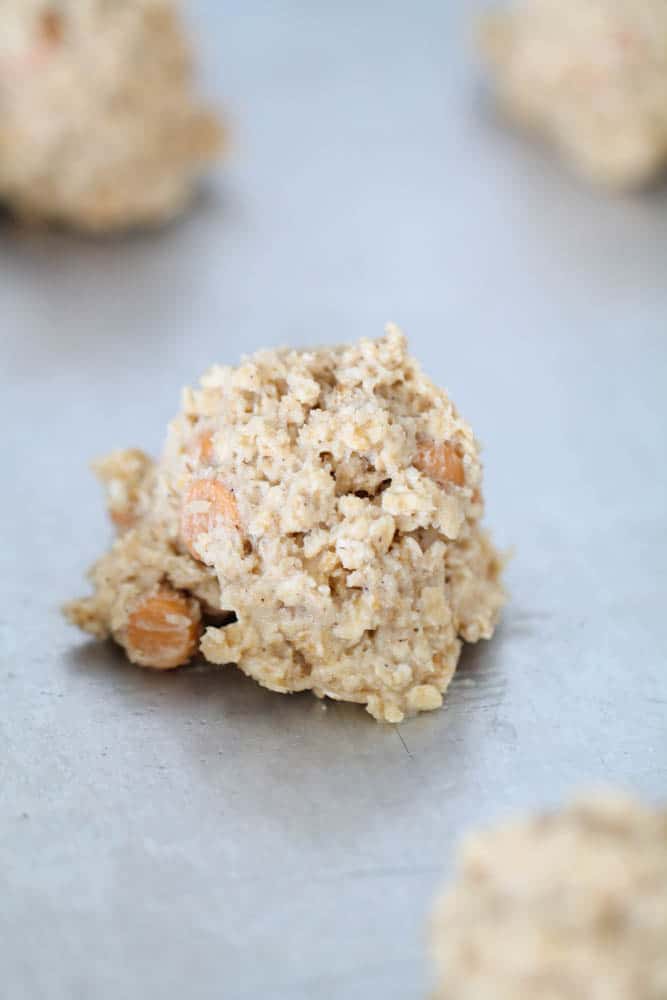 Fold in oats and butterscotch chips then drop by tablespoons onto ungreased baking sheets.
You could use a cookie scoop to get uniform sized cookies. The dough is a little sticky, so it's hard to work with your hands.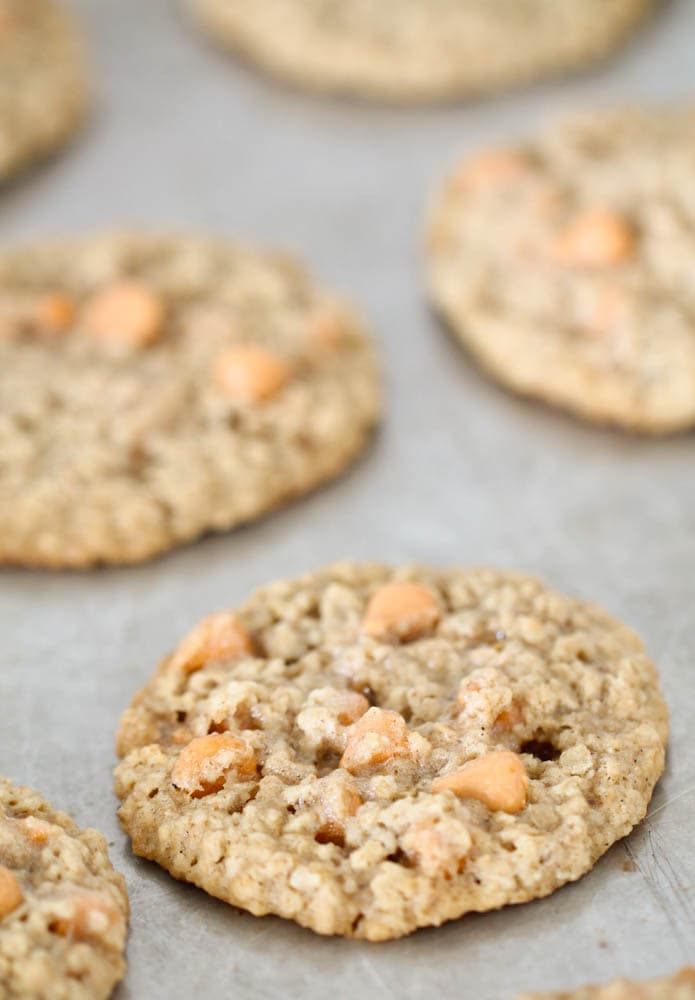 Bake for 7-8 minutes for chewy cookies or 9-10 minutes for crisp cookies. Cool on baking sheets for 2 minutes; remove to wire racks to cool completely.