If you love gingerbread cookies and a quick and easy dessert, look no further! These no bake gingerbread cookie truffles have the wonderfully delicious flavor of a gingerbread cookie and the soft texture of a truffle that just melts in your mouth.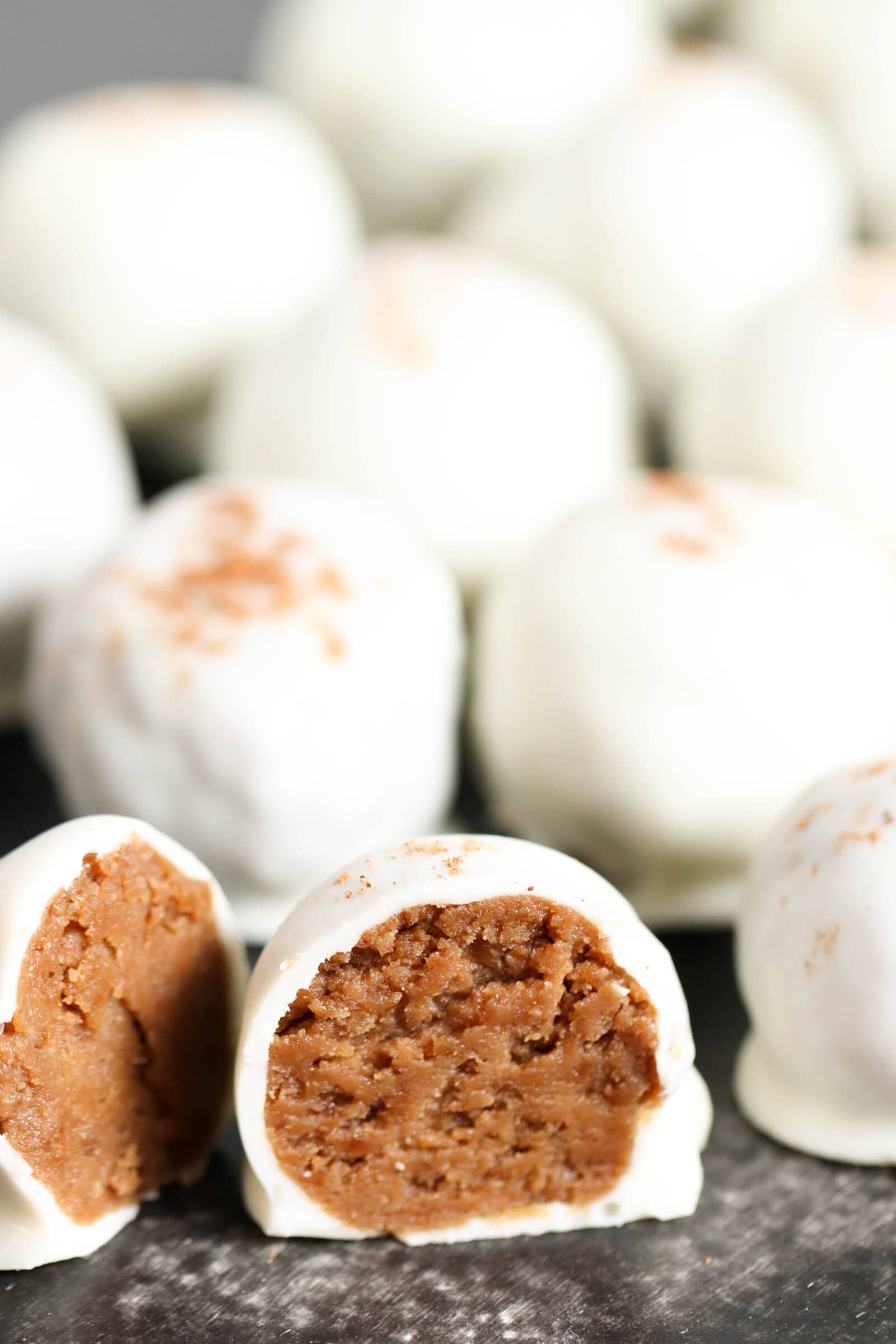 Add these No Bake Gingerbread Truffles to your list this Christmas!
Since most Christmas cookies take a while with a lot of ingredients, these easy 3 ingredient truffles will be a nice change of pace.
But, don't like the simplicity of this recipe fool you. By the time you get done eating them, you will have wished you doubled the recipe.
Yes, you can double this recipe! You can even freeze the no bake gingersnap truffles for a month or two (if they last that long).
We have so many other great gingerbread inspired recipes! Some of our favorites are our moist Gingerbread Crinkle Cookies, little slices of heaven with this Gingerbread Loaf recipe, and these fun little Gingerbread Cookie Cups!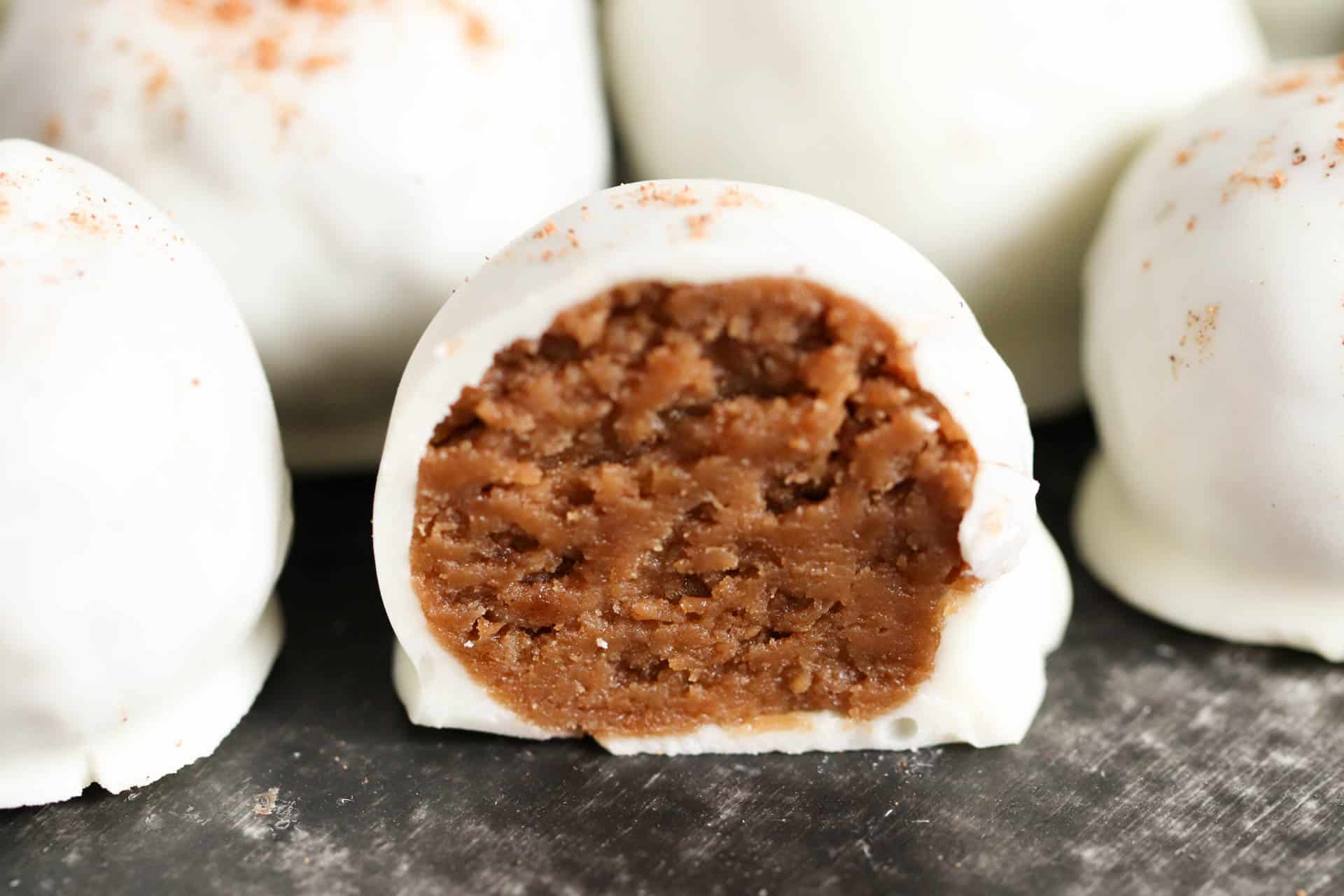 What are the 3 ingredients you need for these no bake gingerbread truffles?
Gingerbread Truffle Ingredients:
Gingersnap cookies

Cream cheese

Vanilla Almond Bark

Nutmeg (for garnish so its an optional ingredient so we don't count it)
If you have never used almond bark before you can normally find it in the baking aisle at any of your grocery stores, especially during the holidays. Or, if you are having trouble finding it in stores you can get it HERE. If you can't find almond bark, you can also use melting candy or white chocolate chips (like pictured below).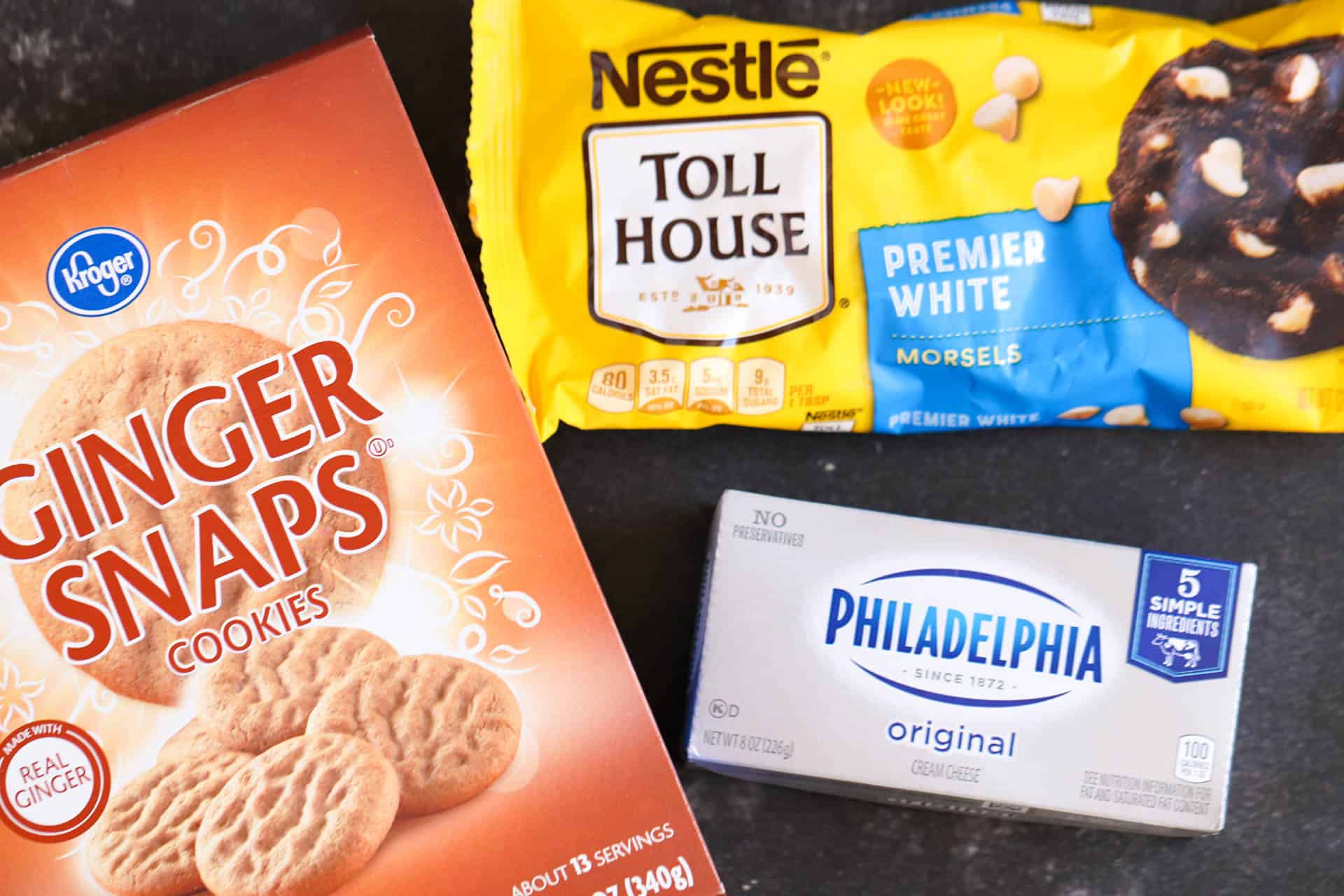 Necessary tools to use for the perfect truffles
Food processor

Hand or stand mixer

Medium-sized bowl

Cookie sheet

Silicone baking mat or wax paper

Tool for dipping truffles
There are tons of cool tools on amazon that make dipping these truffles so easy! HERE are some of our favorites. If you don't have one of those tools, you can always just use a fork.
Looking for more No Bake Recipes: Try these No Bake Peanut Butter Kiss Cookies!