If you love key lime pie, you'll love this fudge. A delicious homemade graham cracker crust topped with tangy but sweet key lime fudge. It's a little taste of summer in every bite.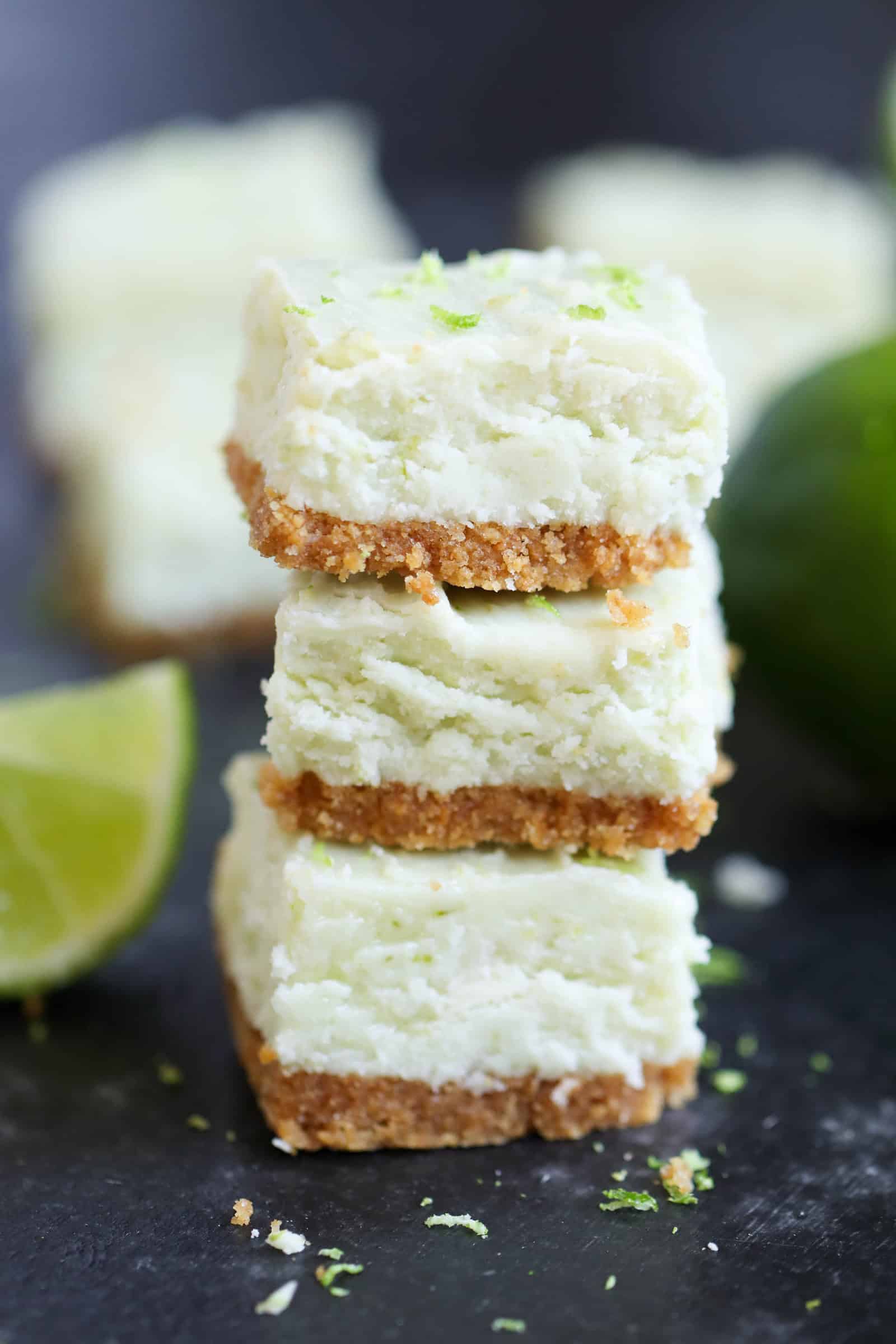 If you love the taste of a tart and tangy key lime pie, you're going to love this Key Lime Pie Fudge. It's a buttery, homemade graham cracker crust, topped with the delicious smooth texture of key-lime flavored fudge. It's one of our new favorites!
We originally saw a delicious Key Lime Pie Fudge pinned on Pinterest and it seriously looked amazing. We were so excited to get the recipe so we could make it ourselves, but when we clicked on the link, it took us to a store that sells the fudge. There was no recipe in sight.
We made it our mission to find a recipe so that we could make this fudge ourselves. We googled it and found a couple of recipes, then combined them and came up with this.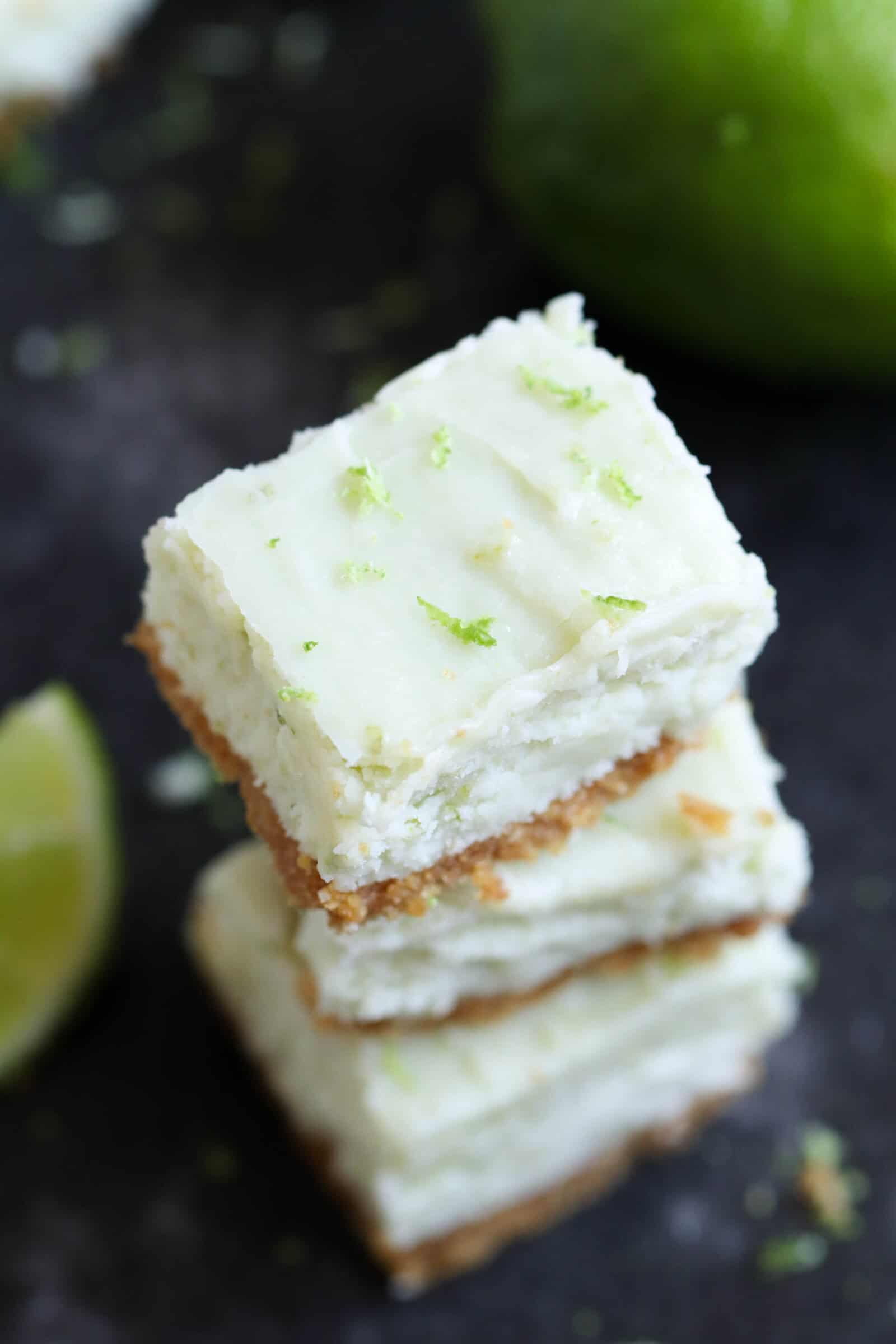 Homemade Graham Cracker Crust
One of the tastiest parts of this recipe is the homemade graham cracker crust bottom. You only need 3 ingredients (sugar, graham cracker crumbs, and butter) to make it.
You can always crush your own graham crackers to make crumbs – using a plastic bag and a rolling pin or a food processor – or you can use our little cheater method: store bought graham cracker crumbs.
My husband totally made fun of me for buying these, but when you make as many graham cracker crusts as I do, they're worth every penny. Haha!