Egg rolls are one of the best things, and our Instant Pot egg roll bowls are just as good, but even better. Enjoy all of the delicious flavors of an egg roll but in a larger portion!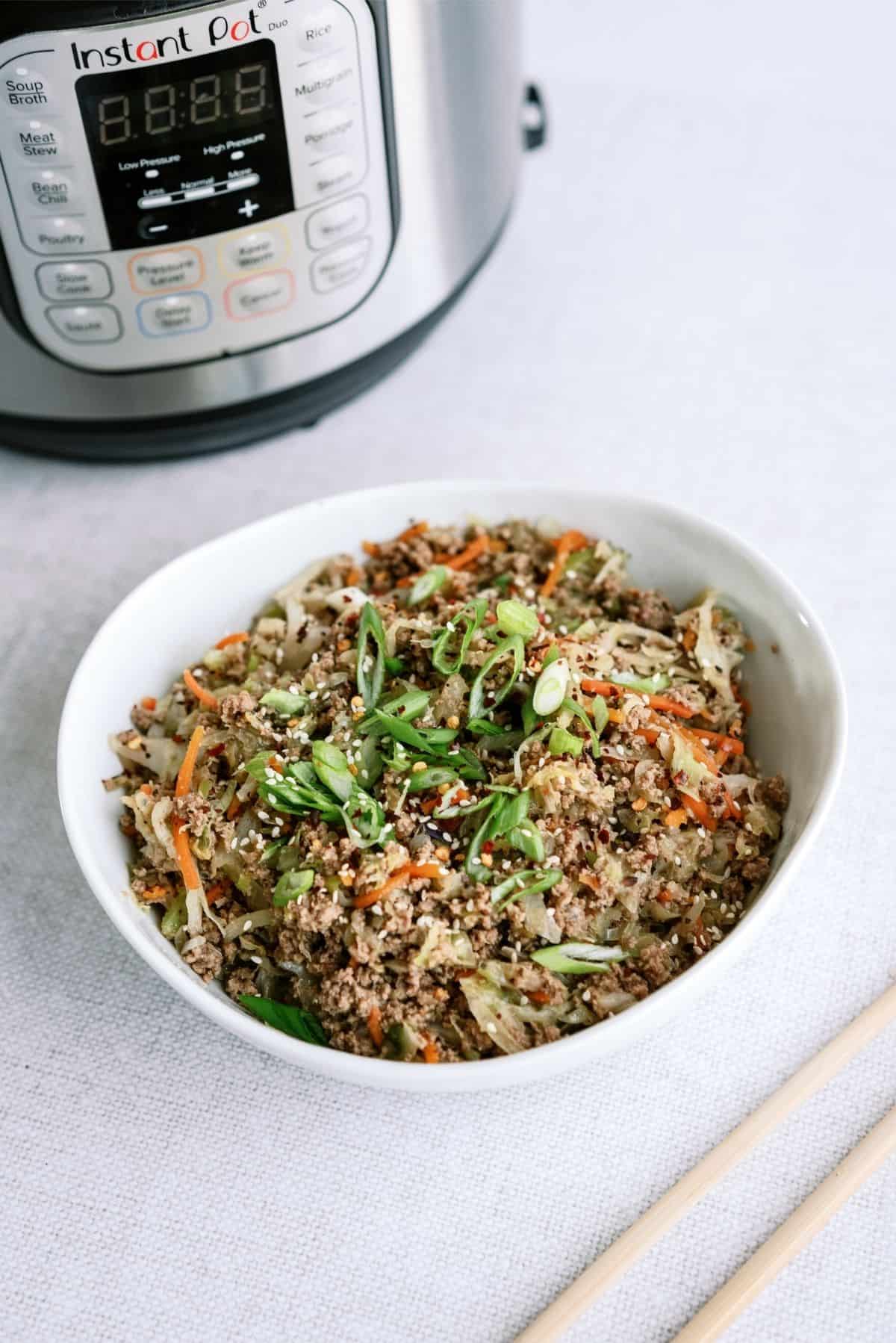 This Instant Pot egg roll bowls recipe brings me right back to my favorite Asian restaurant. I always get extra egg rolls because I love the flavors, and you can get those same flavors with this healthy Instant Pot recipe.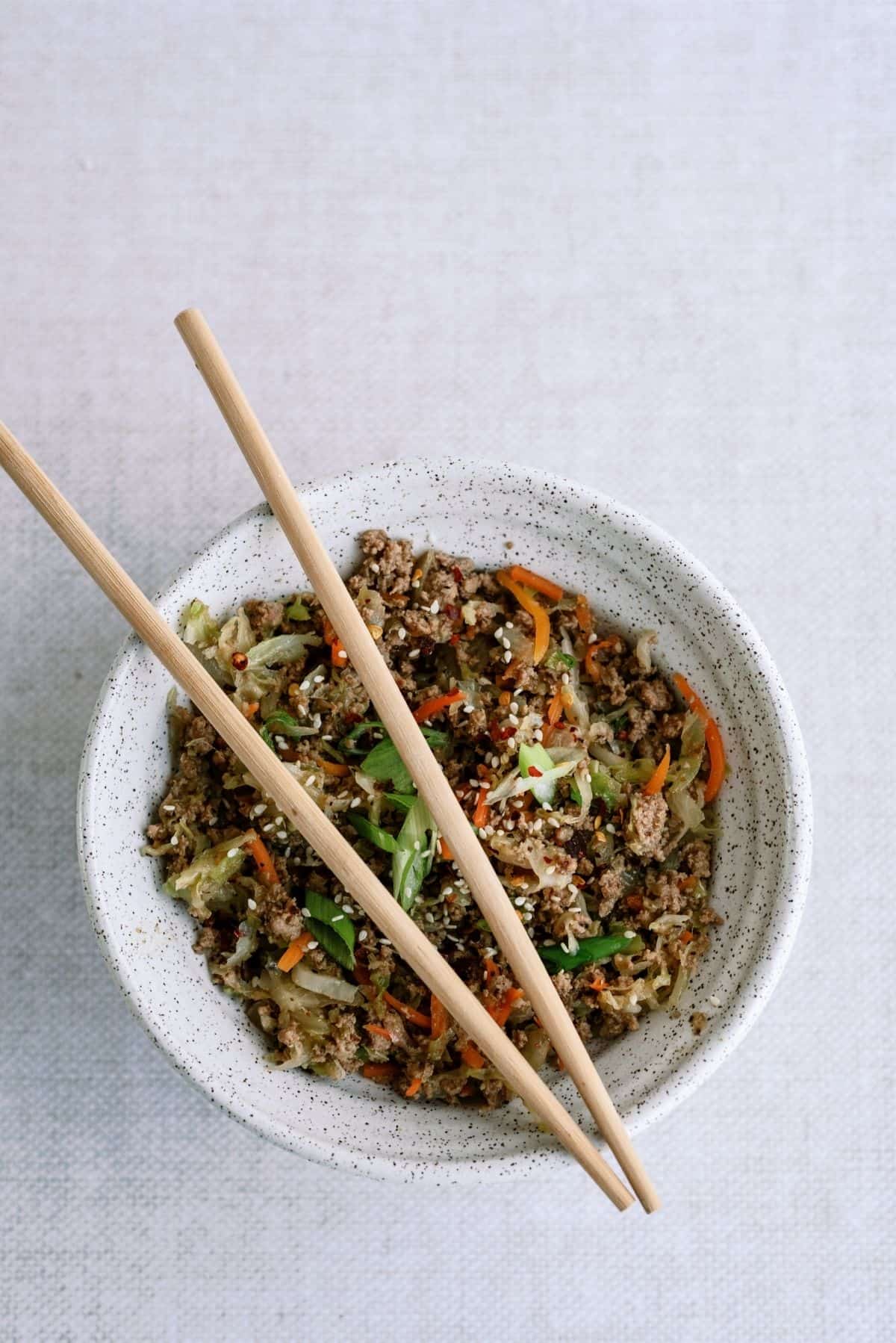 I can promise you this will quite possibly be the most easy family dinner recipe you make this week. You can literally dump everything in the Instant Pot, turn it on and have it ready in 20-25 minutes!
So if you need a budget-friendly dinner at the end of the month or mid month and that is extremely low effort, but tons of great flavor, then this Instant Pot egg roll bowl recipe is calling your name!
To add even more to this tasty meal, you can make up slow cooker sweet and sour meat balls, easy vegetable stir fry, or baked Asian zucchini and you will probably have to roll yourselves to the couch! I am getting hungry just thinking about it all.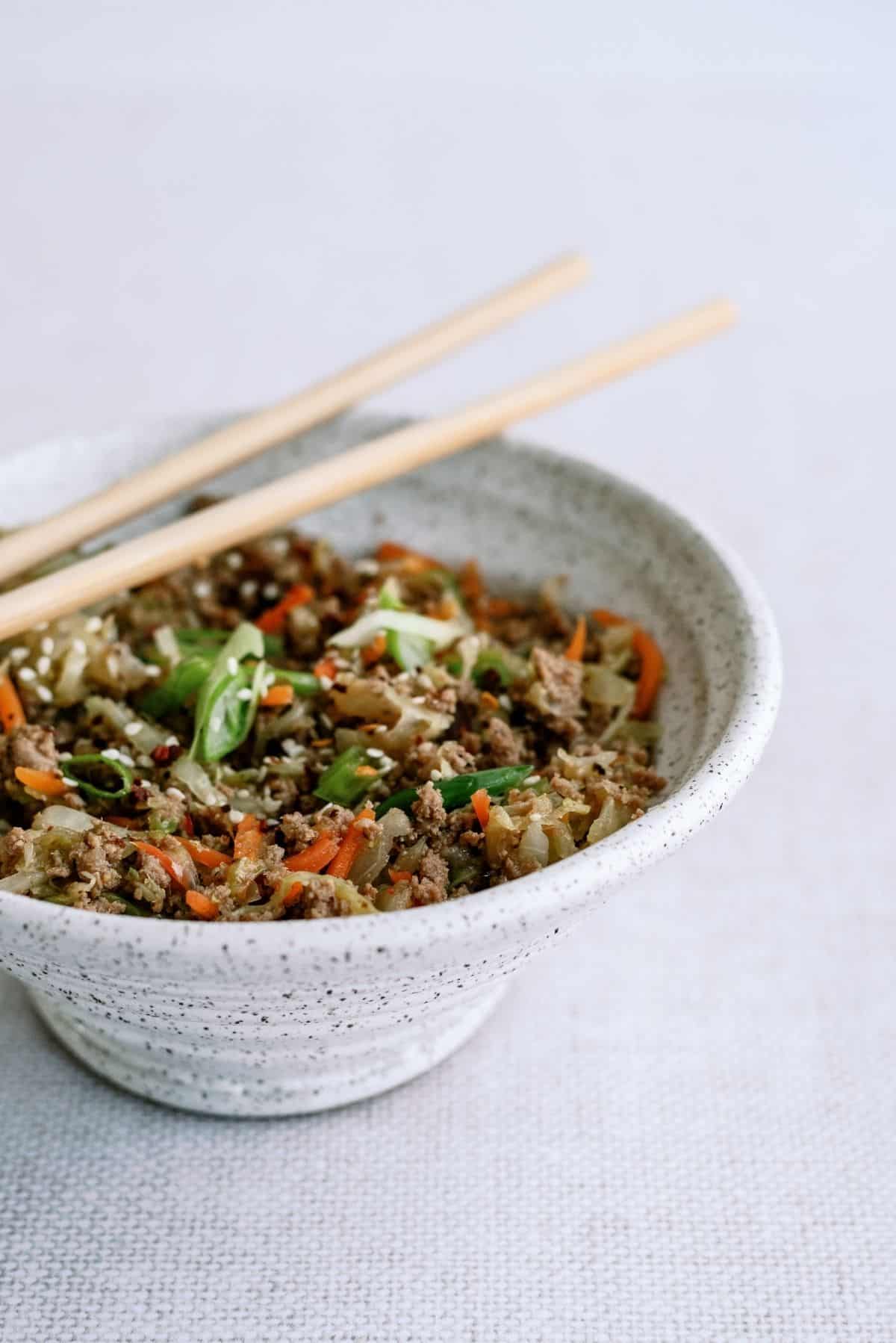 Ingredients You'll Need For Our Instant Pot Egg Roll Bowls Recipe:
Ground pork
Soy sauce
Garlic powder
Ground ginger
Pepper
Salt
Colesaw mix
Chicken broth
How To Make Our Instant Pot Egg Roll Bowls Recipe: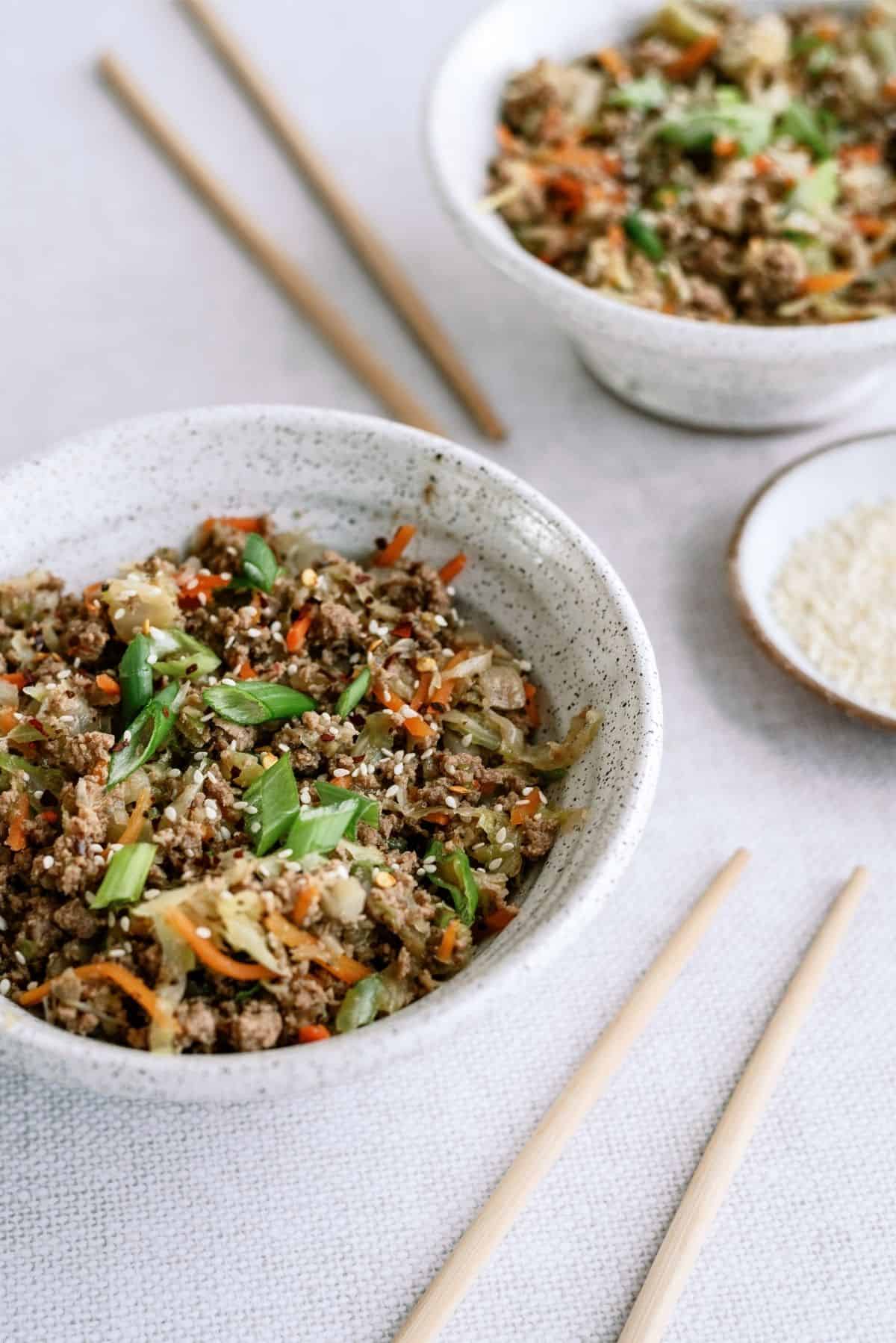 When you are ready to get started, pull out your Instant Pot and press the saute button.
Once the screen reads "HOT" add in the ground pork along with the soy sauce, garlic powder, ground ginger, pepper, and salt and brown the meat.
After the pork has been browned, if there is any extra fat, drain the meat and return it to the Instant Pot.
Now, turn off the Instant Pot by pressing the CANCEL button and pour in the chicken broth and add the bag of coleslaw mix on top, but DO NOT stir the ingredients together.
Put the lid on top and lock it into place and turn the valve to the SEALING position.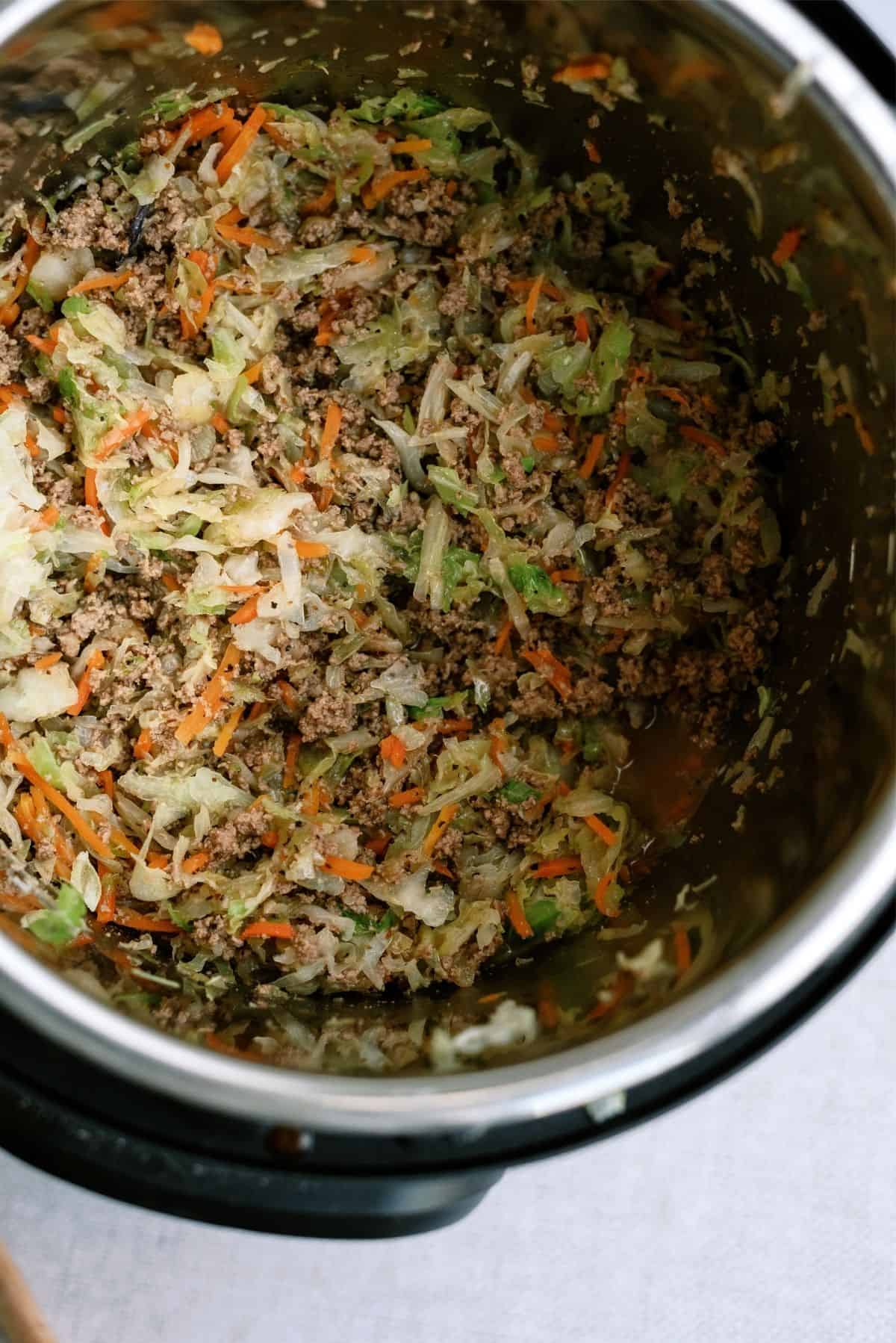 Next you will need to press the MANUAL or PRESSURE COOK button and set the timer for 0 (yes zero) minutes.
When the timer is up (aka the Instant Pot is done getting to pressure) move the valve to the VENTING position to prefer a quick release of the pressure.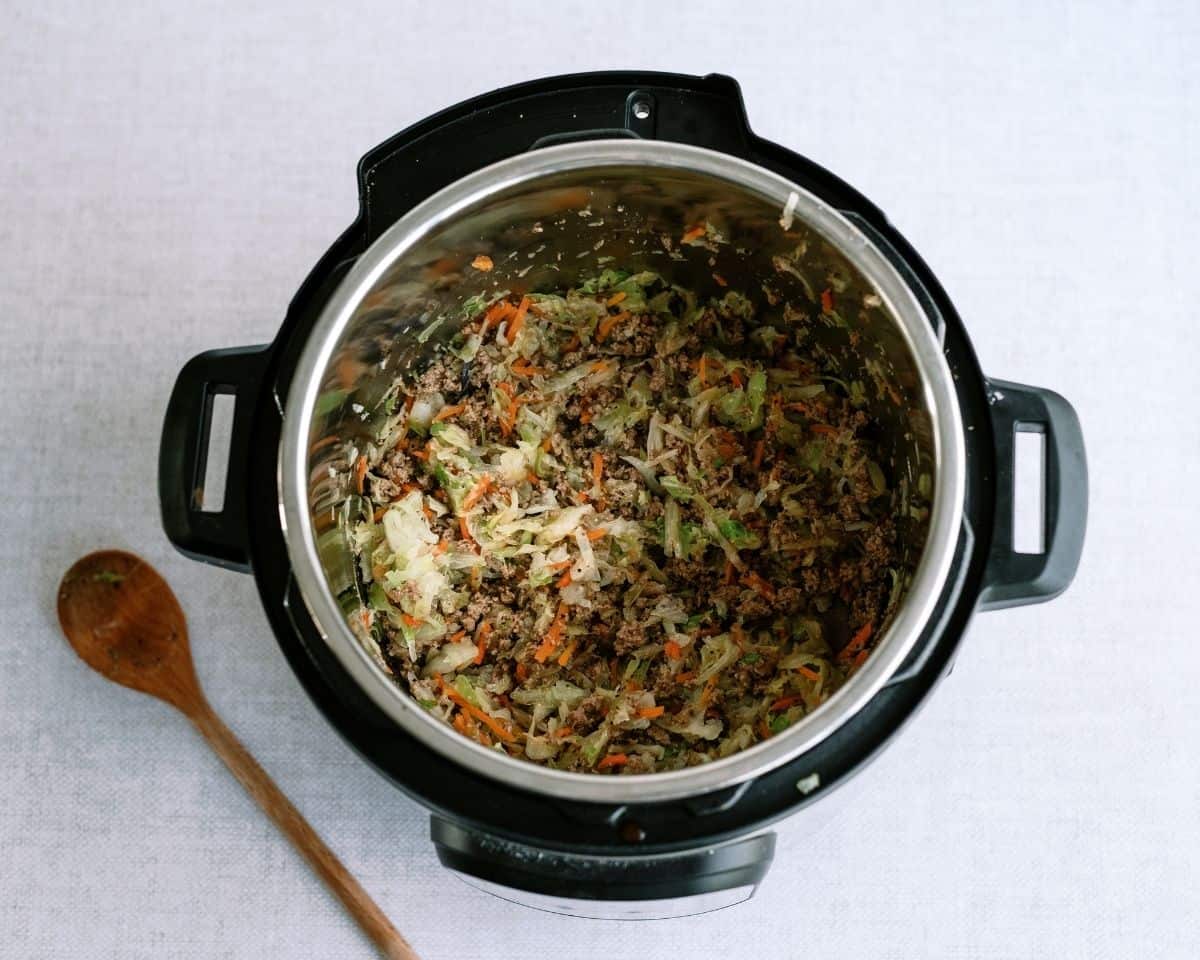 After the pin drops down signaling all the pressure is out, carefully remove the lid and give every thing a good stir.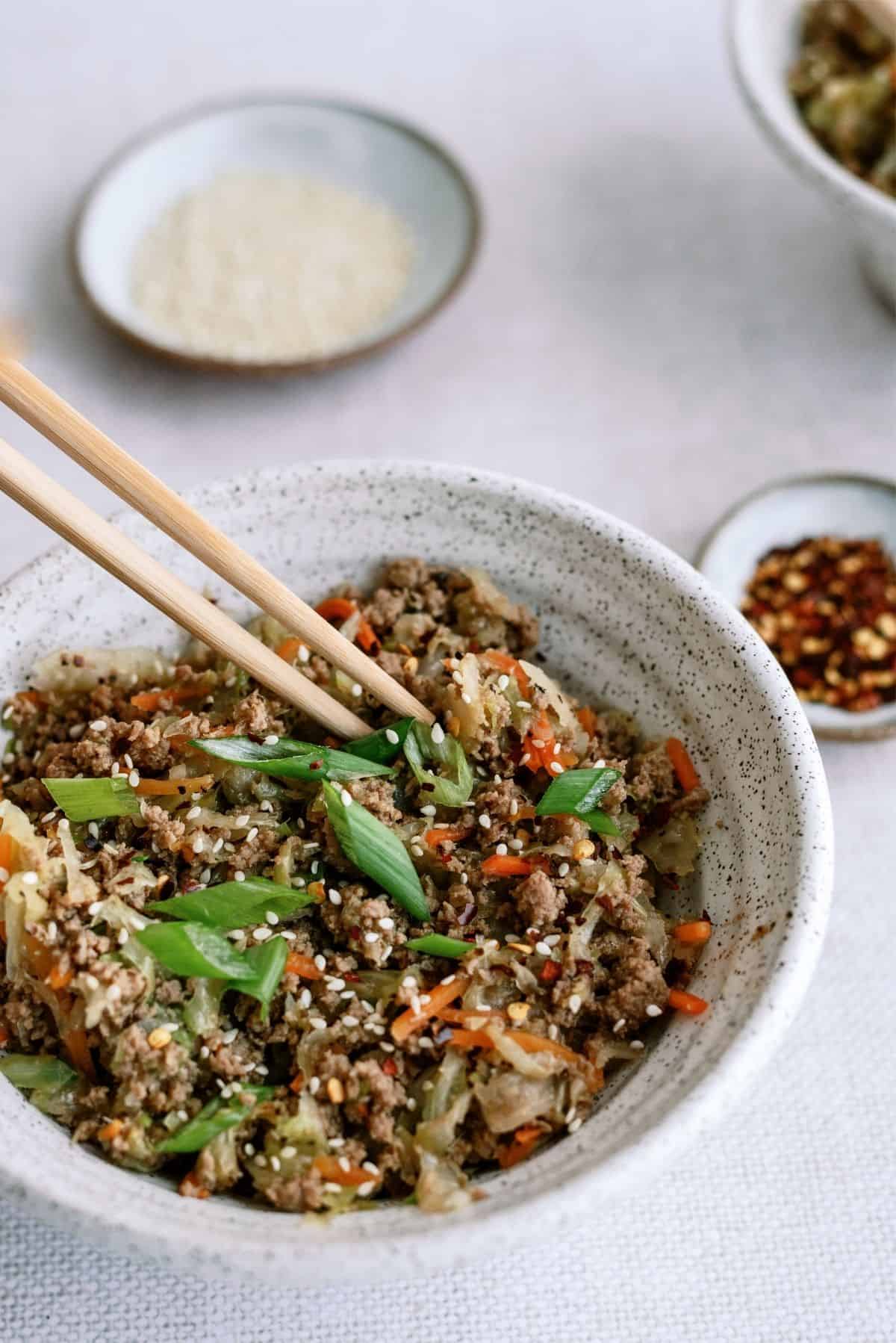 Then serve it into bowls and top it with your favorite sauce!
To Make This Healthy Instant Pot Recipe You Will Need:
Instant Pot (THIS is such a great one!)
Wooden spatula