These Peanut Butter Chocolate Hearts make a super cute and easy Valentines treat. My favorite part is that it has a peanut butter filling!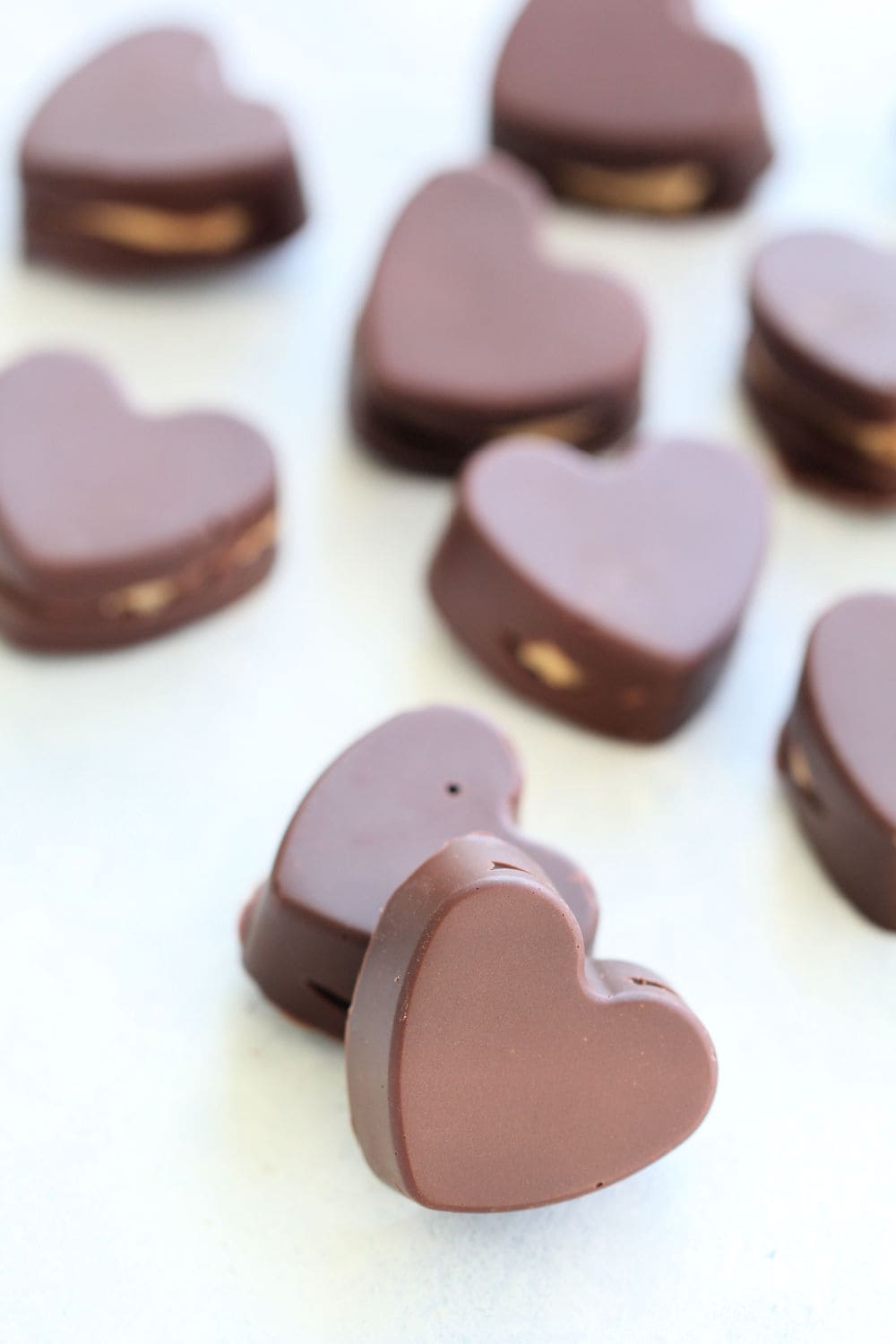 I love Reese's hearts around Valentine's Day! These Peanut Butter Chocolate Hearts taste just as wonderful as the actual thing, but make a darling gift to package up and give to friends and loved ones.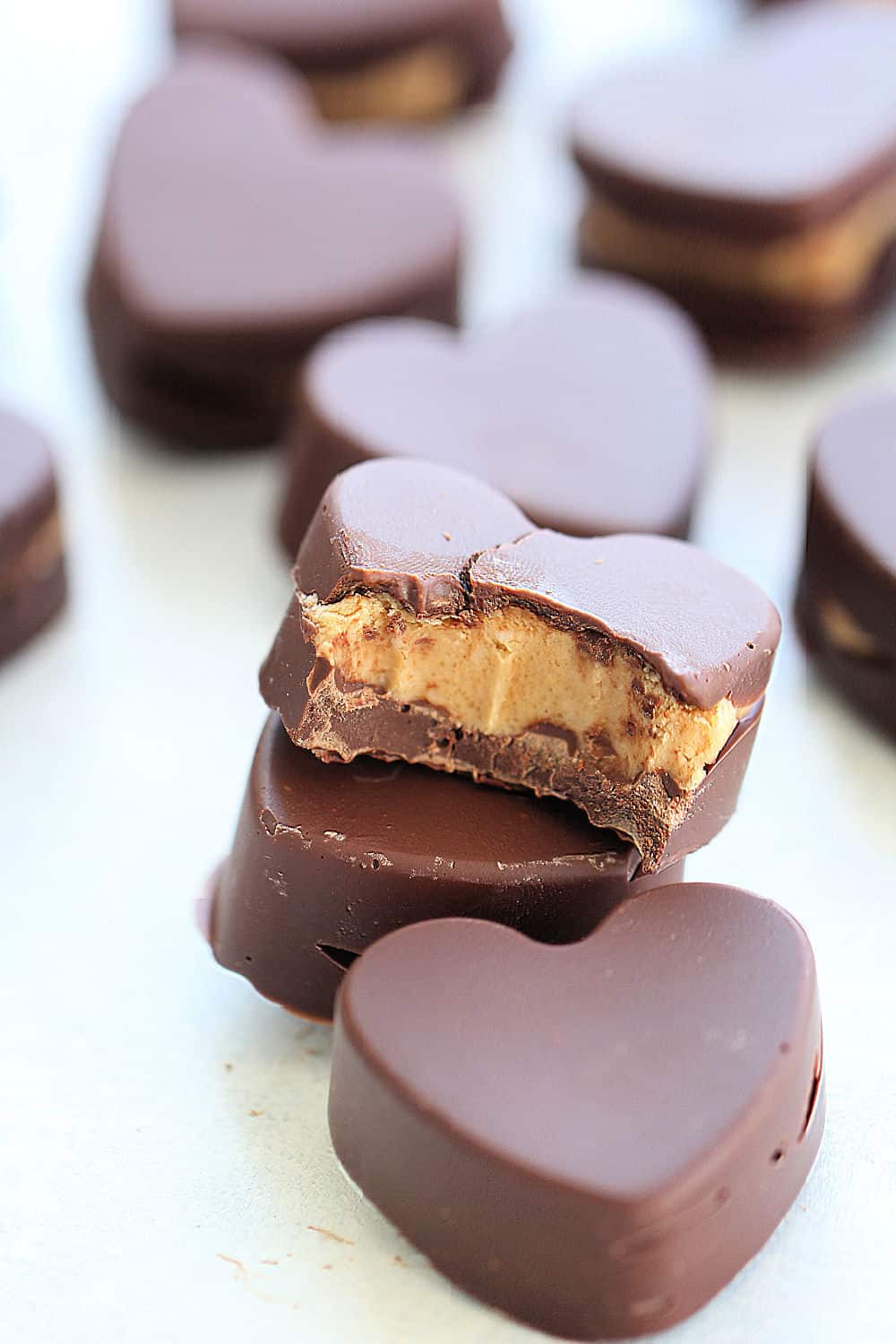 If you want the heart mold I used, you can find it here.
No mold? No worries! You can roll the peanut butter into balls and dip them balls into the chocolate!
Ingredients needed for these Peanut Butter Chocolate Hearts:
¾ creamy peanut butter
¼ cup butter softened
¼ cup brown sugar
1½ cups powdered sugar
24 ounces milk chocolate chips (2 bags chocolate chips; you can also use semi sweet!)
How to make our Peanut Butter Chocolate Hearts:
In a mixing bowl, combine peanut butter, butter, brown sugar and powdered sugar.
Place chocolate chips in a microwave-safe bowl. Microwave for 30 seconds, then remove the bowl and give it a stir. Place the bowl back into the microwave and repeat the process until you stir the chocolate and it's smooth and melted.
In your heart tray, place enough chocolate in the heart shape to cover the bottom of the mold.
Add 1 to 2 teaspoons of your peanut butter mixture on top of the chocolate (you can kind of mold it into a flat heart shape or leave it in a ball shape – whatever you prefer).
Cover the peanut butter with more melted chocolate until the heart mold is full.
Stick in the refrigerator or freezer until hardened. Store in an airtight container in the refrigerator until you are ready to eat them.