This Frosted Banana Cake is a quick and simple dessert, full of flavor. You will love how simple it is, and how light it tastes. The frosting, is just the cherry on top, but I could honestly eat the banana cake plain.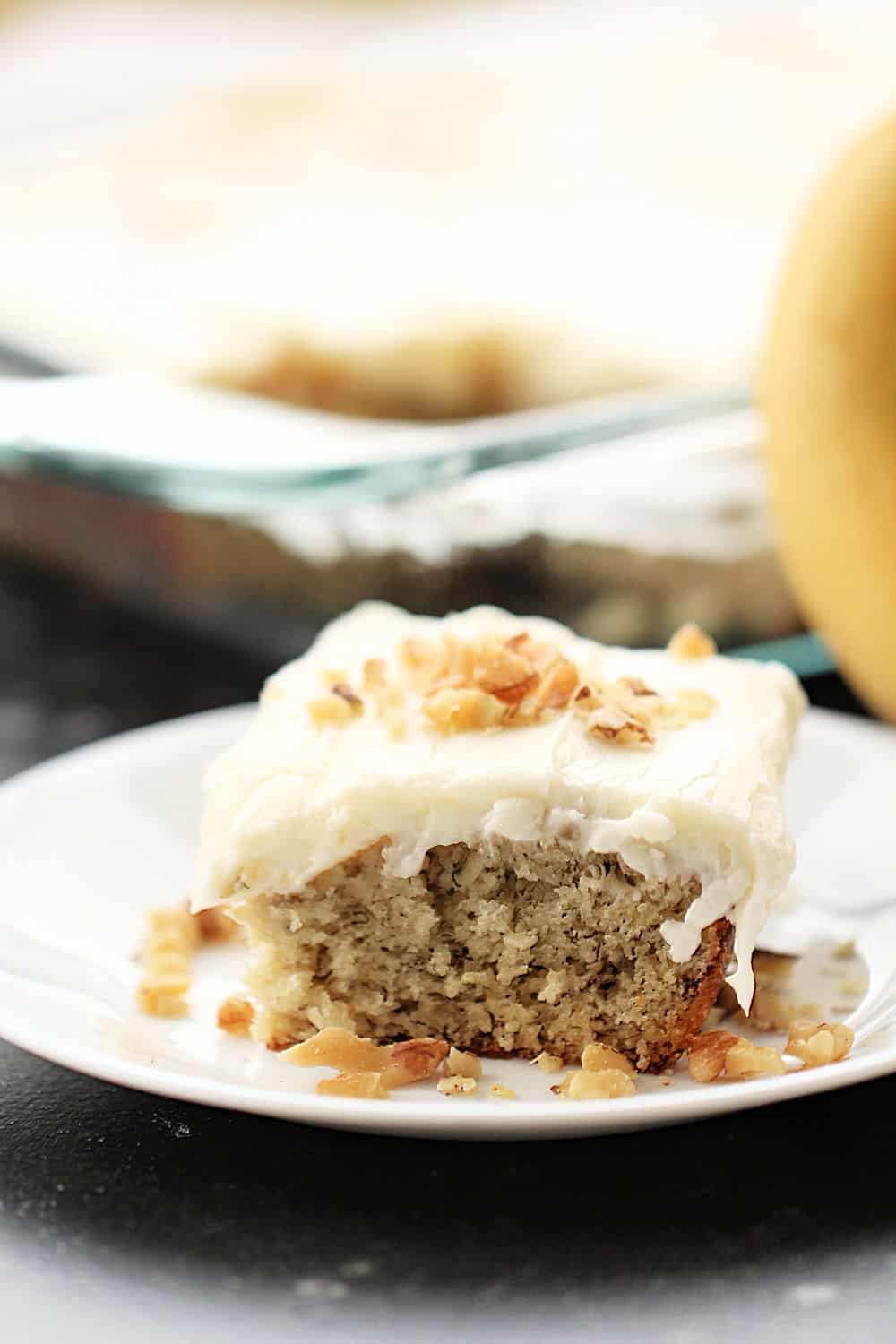 You'll love our Frosted Banana Cake. I am a BIG fan of banana bread and when I had some overripe bananas, I was going to whip up my go-to recipe but then decided to try something different.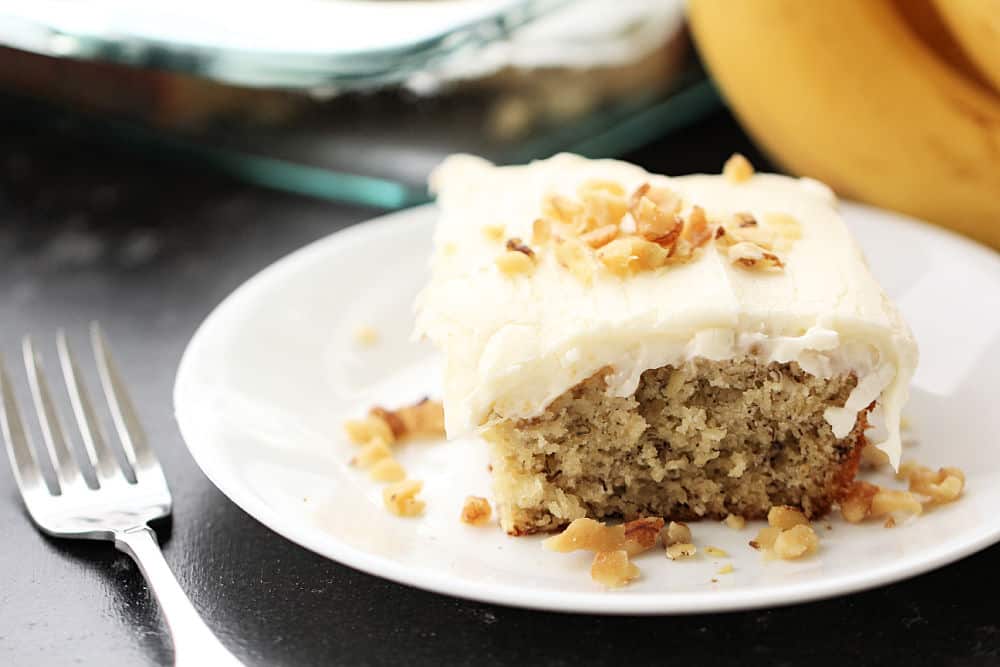 I came across this recipe for Frosted banana cake that claimed to be the "best ever." With a claim that strong, I had to put it to the test and it seriously turned out even better than I imagined.
It had some interesting instructions – a low bake time, putting it in the freezer as soon as you pulled it out of the oven.
I don't know what would happen if you didn't follow those instructions, but I will tell you that if you do follow the instructions, it makes for one amazing cake.
I topped mine with a vanilla buttercream frosting, but cream cheese frosting (or no frosting at all!) would be delicious also.
This is the perfect recipe to put those ripe bananas to use.
What is the best way to store Frosted Banana Cake?
I love this recipe, and my family does as well, that we usually don't have much leftover. However, if you do have some leftover, the best way to store frosted banana cake is putting it in the fridge.
We recommend placing it in an air tight storage container, and putting them in the fridge.
If you aren't going to eat the cake for more than a week, we recommend freezing it. Again the best way to freeze this frosted banana cake is placing them in an airtight storage container and putting them in the freezer.
They will last nicely in the freezer for about 2 weeks, and in the fridge, about 3-5 days.
To thaw this cake, we recommend placing it in the fridge overnight and serving the cake the next day. We don't recommend microwaving it because the frosting will melt.