Lemon Berry Tarts make a great breakfast, brunch, or snack! Using wonton wrappers, lemon custard, and fresh delicious berries, you won't be able to resist this fresh and fruity treat.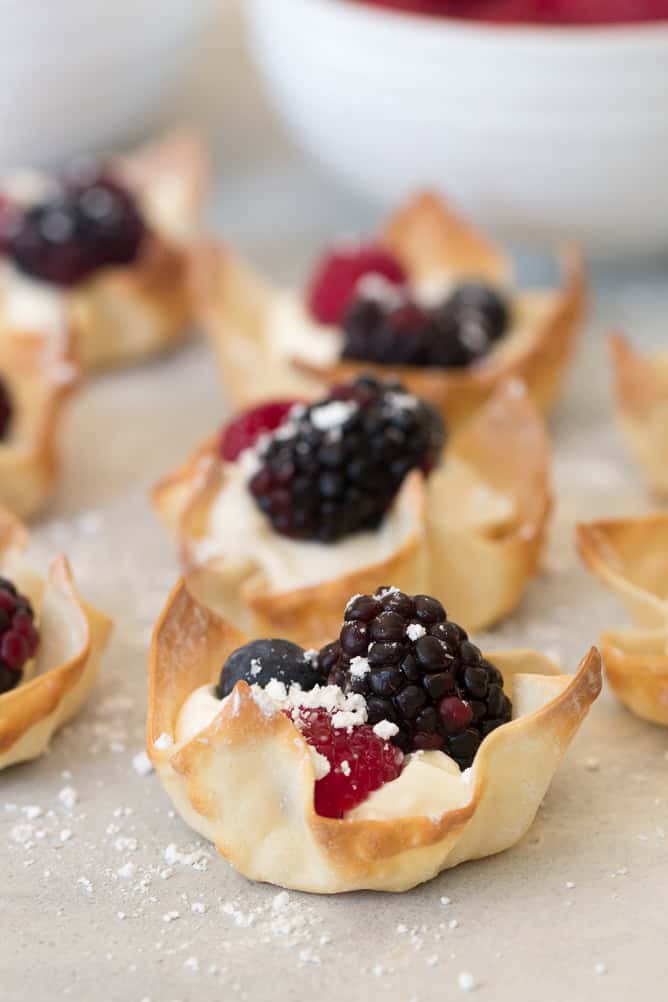 These Lemon Berry Tarts are perfect for breakfast or brunch. We love having an assortment of fruity treats once the weather starts warming up.
Using fresh berries in this recipe gives it such a fresh and light taste. Bring on all the fresh fruit!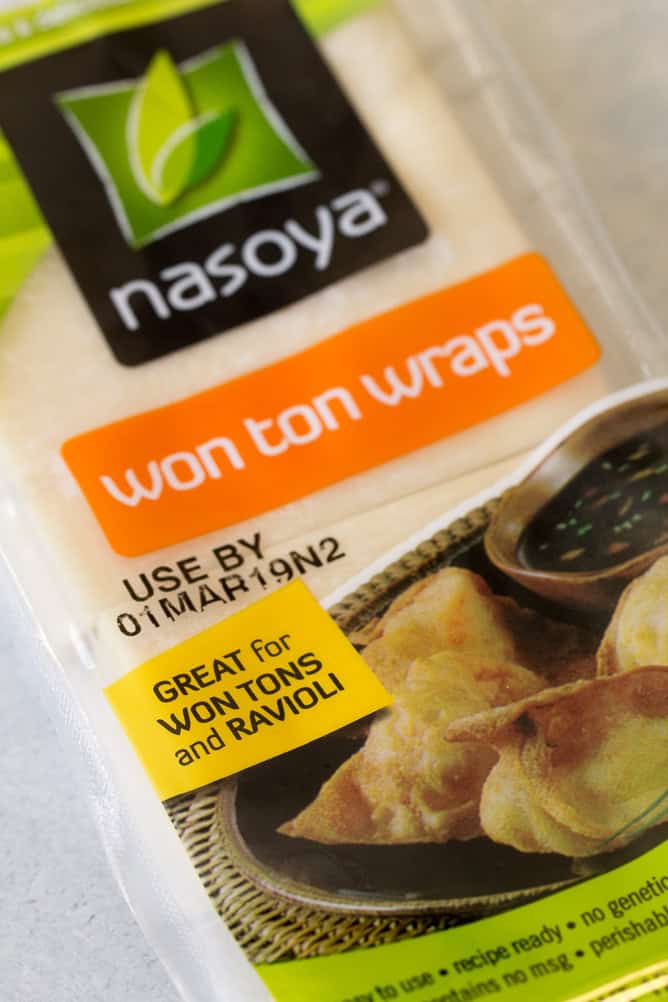 How to use Wonton Wrappers as Tart Shells
I have always heard of people using wonton wrappers in pastry recipes but had never actually given it a try. I was so impressed at how easy it was and how perfect the crunchy wrapper went with the delicious filling and berries!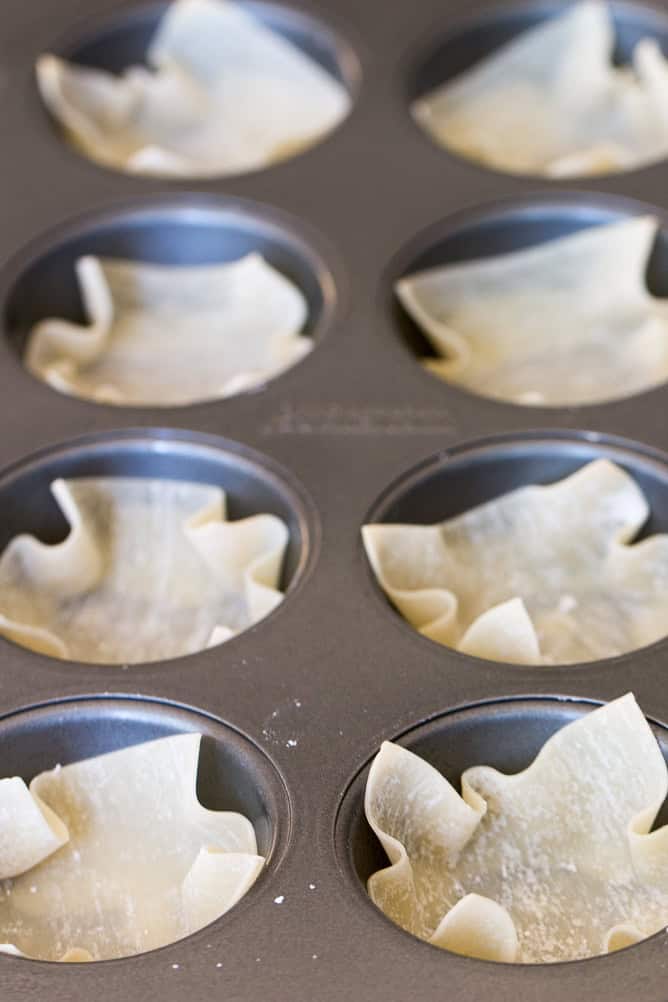 It was a lot easier to create the wonton shell than I thought it would be. Here's how to do it:
Preheat your oven to 375 degrees.
Spray a muffin tin with non stick cooking spray.
Place wonton wrappers in muffin tin and brush with melted butter. This will give them the crispy edges and shell for your tarts. We recommend using unsalted butter.
Bake for 7 minutes or until the edges begin to golden. Watch them closely around 7 minutes, the wonton wrappers are very thin so they'll go from golden to burnt pretty quickly!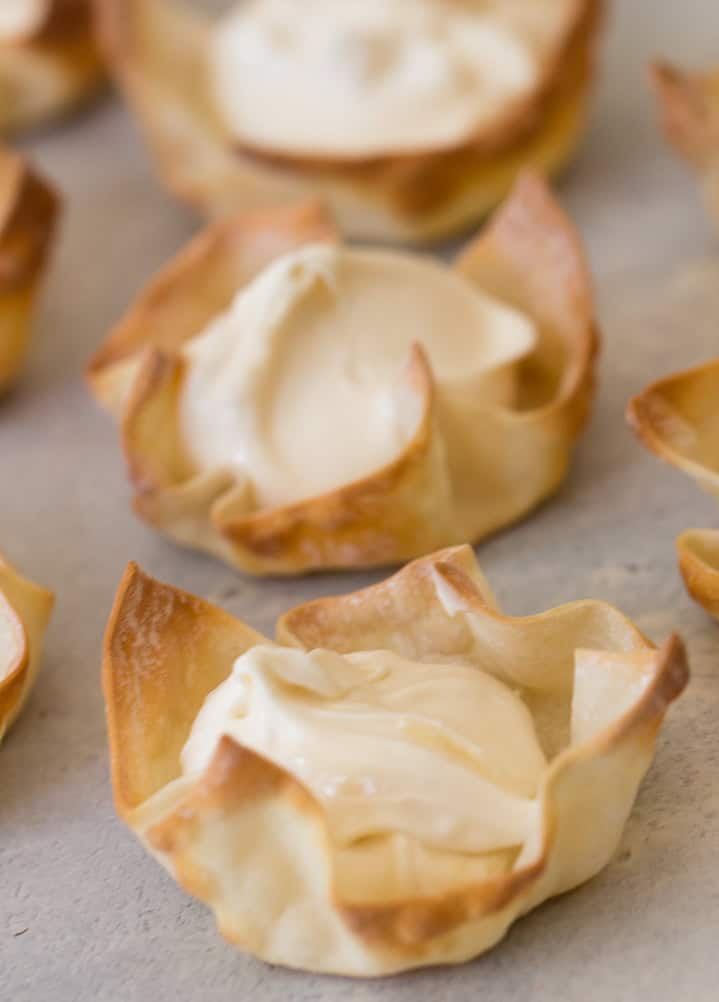 Homemade Lemon Custard Filling
We love the fresh taste of lemon in the spring, especially when paired with fresh berries!
To get the delicious lemon flavor in this custard filling, we used a lemon pie filling, but any lemon curd or pie filling will work great.
Whisk together your sweetened condensed milk, lemon fruit filling, and cool whip to create the perfect creamy filling for your tarts.
If you are not a fan of lemon, any flavor of fruit pie filling would work, but we'd recommend sticking with lemon!