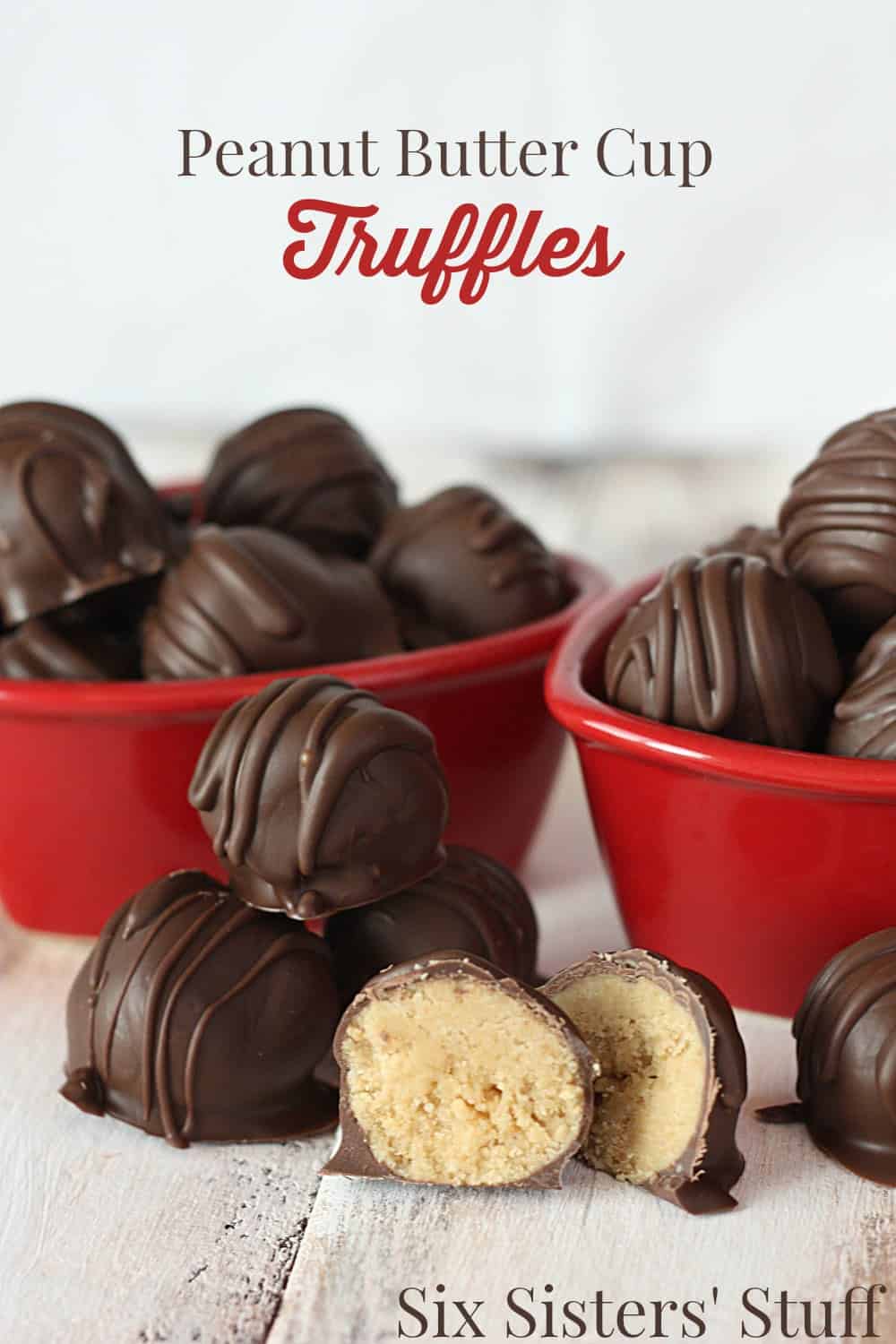 Homemade Reese's Peanut Butter Cup Truffles
Ingredients
1 cup (2 sticks) butter, softened
1 lb powdered sugar
1 cup peanut butter
10-12 graham cracker sheets (I just used one whole "sleeve" of graham crackers and didn't actually count how many were in there . . . so it is just a guess that there are 10-12 whole crackers)
dipping chocolate, melted
Instructions
Put graham crackers in a food processor or plastic Ziploc bag and beat until they are finely crushed. Mix butter, powdered sugar, peanut butter, and graham crackers together in large bowl. Roll into 1" balls. Place rolled balls on large cookie sheet (I lined my cookie sheet with parchment paper) and stick in the freezer for about 20 minutes. In the meantime, melt dipping chocolate. Once the peanut butter balls have set up, dip in chocolate and place back on cookie sheet. Let set up before serving/sharing with neighbors (but you can pop a few in your mouth just to test them and make sure they are safe to eat- it's a chance that I am always willing to take).
Makes 6-7 dozen truffles.
You can also make these look like a Reese's peanut butter cup- purchase mini-cupcake holders or candy paper cups on a large tray. Pour a small spoonful of chocolate in the bottom of each cup, add a flattened peanut butter ball in the middle, then pour a little more chocolate on top to cover it up.
7.8.1.2
2182
https://www.sixsistersstuff.com/recipe/homemade-reeses-peanut-butter-cup/
My cute neighbor Summer made these for me a couple of months ago and I have been hooked ever since. I have a crazy addiction to all things chocolate and peanut butter and these little balls of goodness hit the spot! The recipe makes A TON, so you can share with your friends and neighbors or throw them in your freezer for when you need a little "pick-me-up". 🙂