We grew up with these delicious Creamy Chicken and Bacon Pockets. We have fond memories of coming home from school and smelling these amazing pockets cooking in the oven. The crumbled bacon gives the pockets a kick of flavor that we love.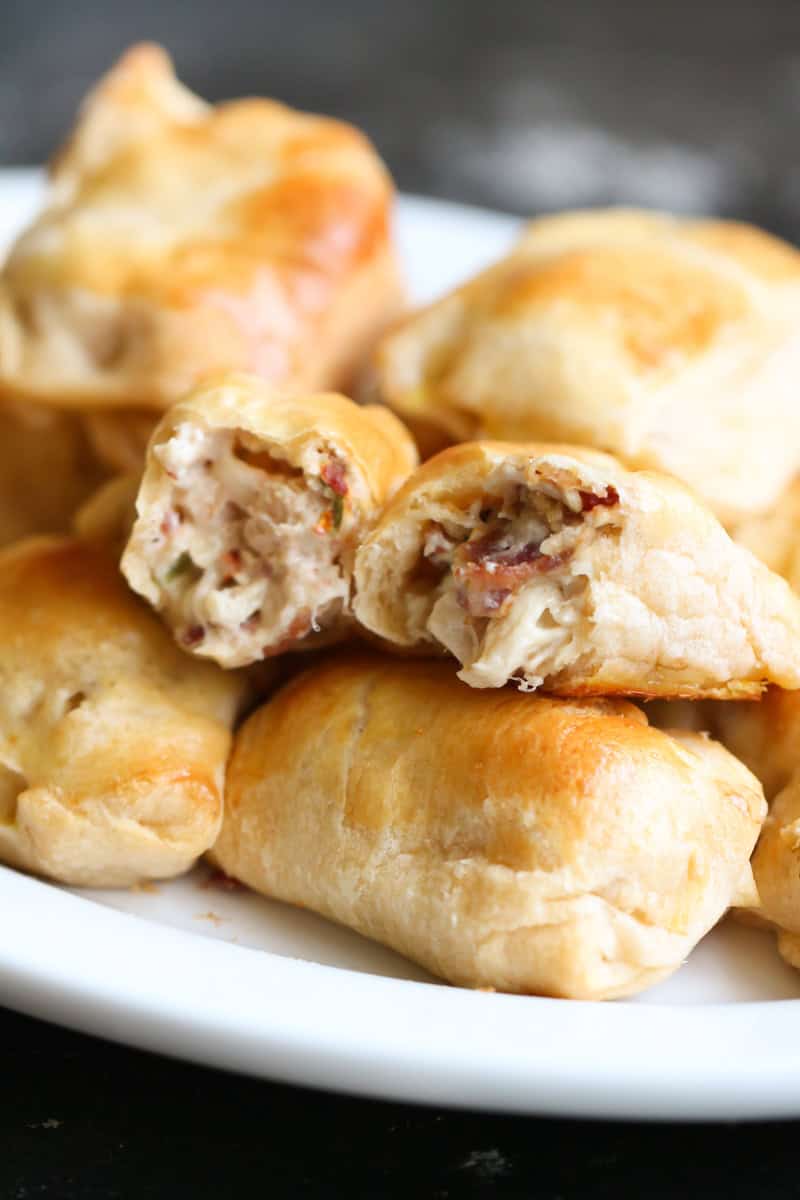 Our Creamy Chicken and Bacon Pockets are so good, especially hot out of the oven. Plus, they're only 6 ingredients!
This recipe has so many shortcuts that can make it even simpler to prepare.
A few recipe shortcuts for these Chicken and Bacon Pockets:
Cook the bacon in the oven. We will never going back to frying bacon on the stove top ever again! This was way too easy.
How you cook your chicken. I had to run errands during the day, so I cooked my frozen chicken breasts in the slow cooker. It's so easy, fill it up with enough water to cover the chicken and cooked on high for 3 hours. I came home and it was ready for me to shred.
Make these kid-friendly chicken and bacon pockets in just a few easy steps
This recipe has a few simple steps you will want to follow.
First, mix the cream cheese, mozzarella cheese, chicken, bacon, and sun dried tomatoes together in a bowl until combined. Then set aside.
Lightly dust a work surface with flour. Roll out the crescent roll dough. With a pizza cutter, cut into 16 squares or rectangles.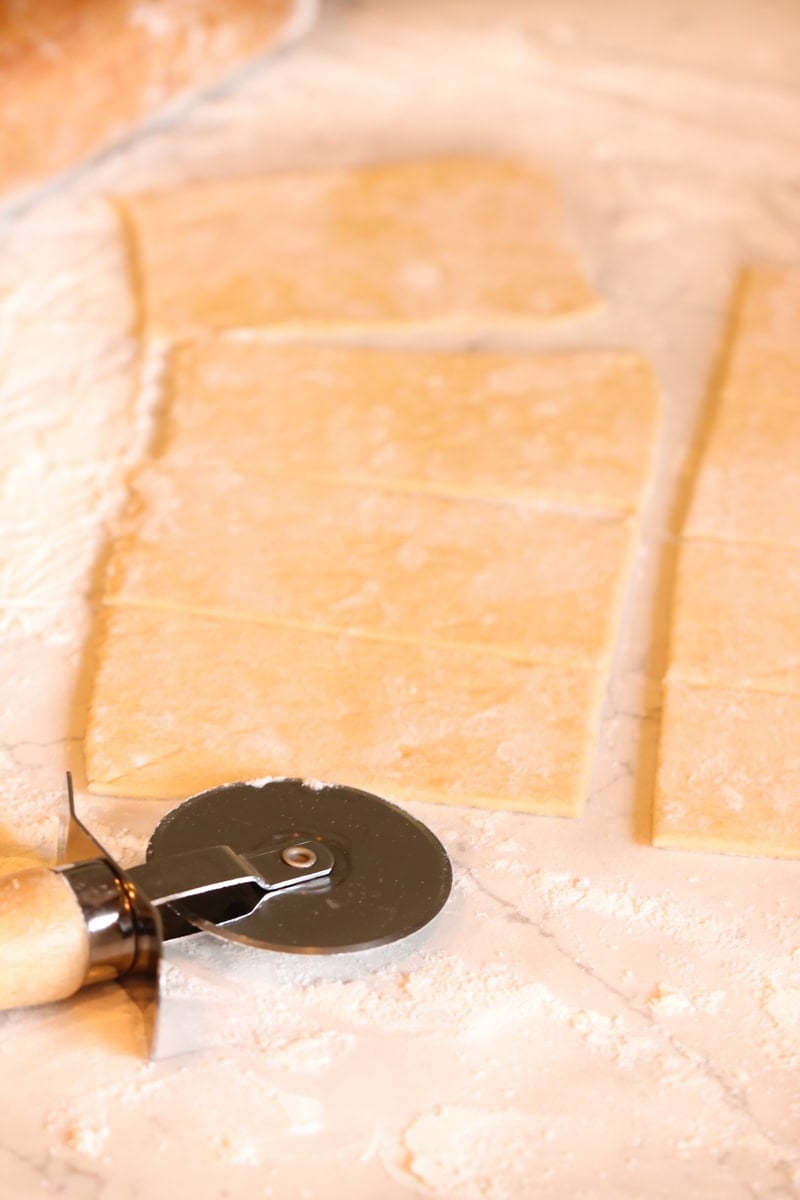 Spoon about 2 teaspoons of the meat mixture onto the dough and fold over and seal the edges by pinching it with your fingers.
Place on a baking sheet. Whisk together the egg and water and brush over the top of each pastry.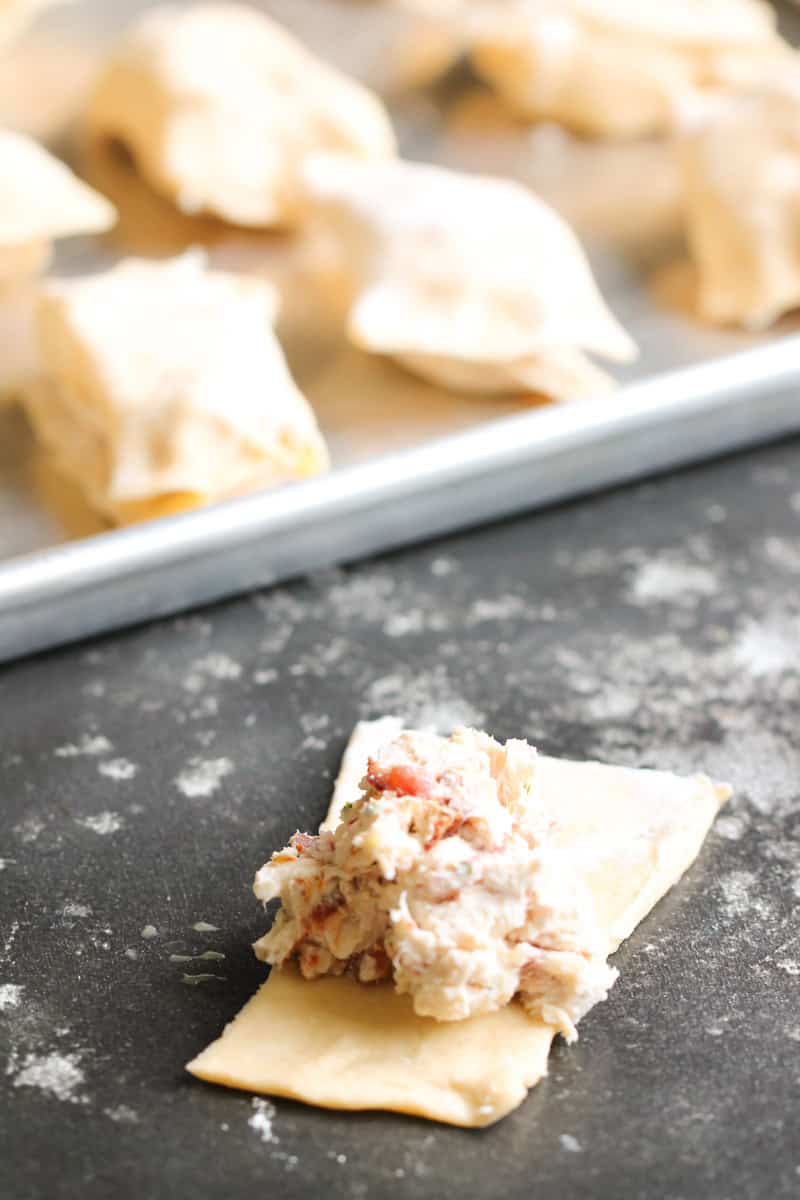 Bake in oven for about 15 minutes or until they are golden brown. And I forgot to add that they smell absolutely amazing!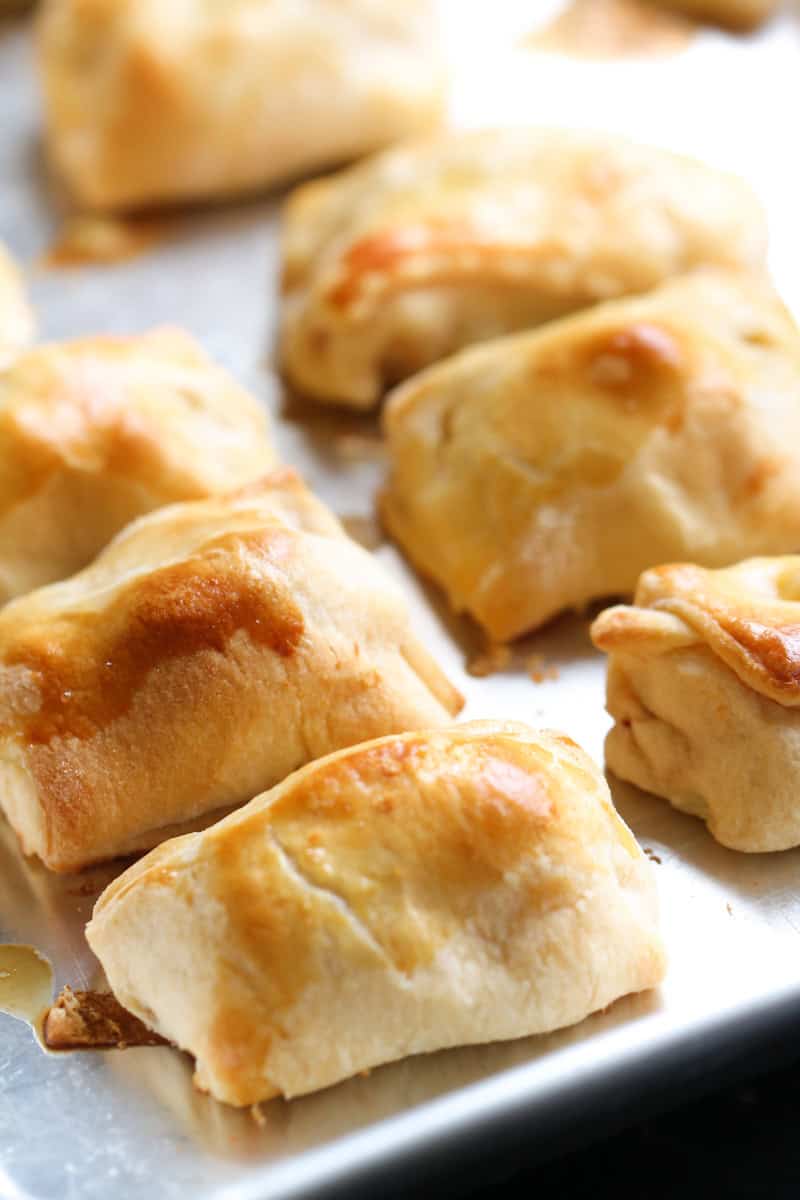 We let them cool for a few minutes, and then dig in! These chicken and bacon pockets are so delicious and the kids LOVE them. They are perfect for little hands to hold.
You may want to make a double batch because we polished these off in no time at all. These creamy chicken and bacon pockets are the perfect dinner to take to a friend. They get rave reviews.