Our cinnamon sugar quick bread is a favorite delicious dessert recipe, yes even though it is a quick bread! It's easy to make and will quickly become a favorite breakfast recipe.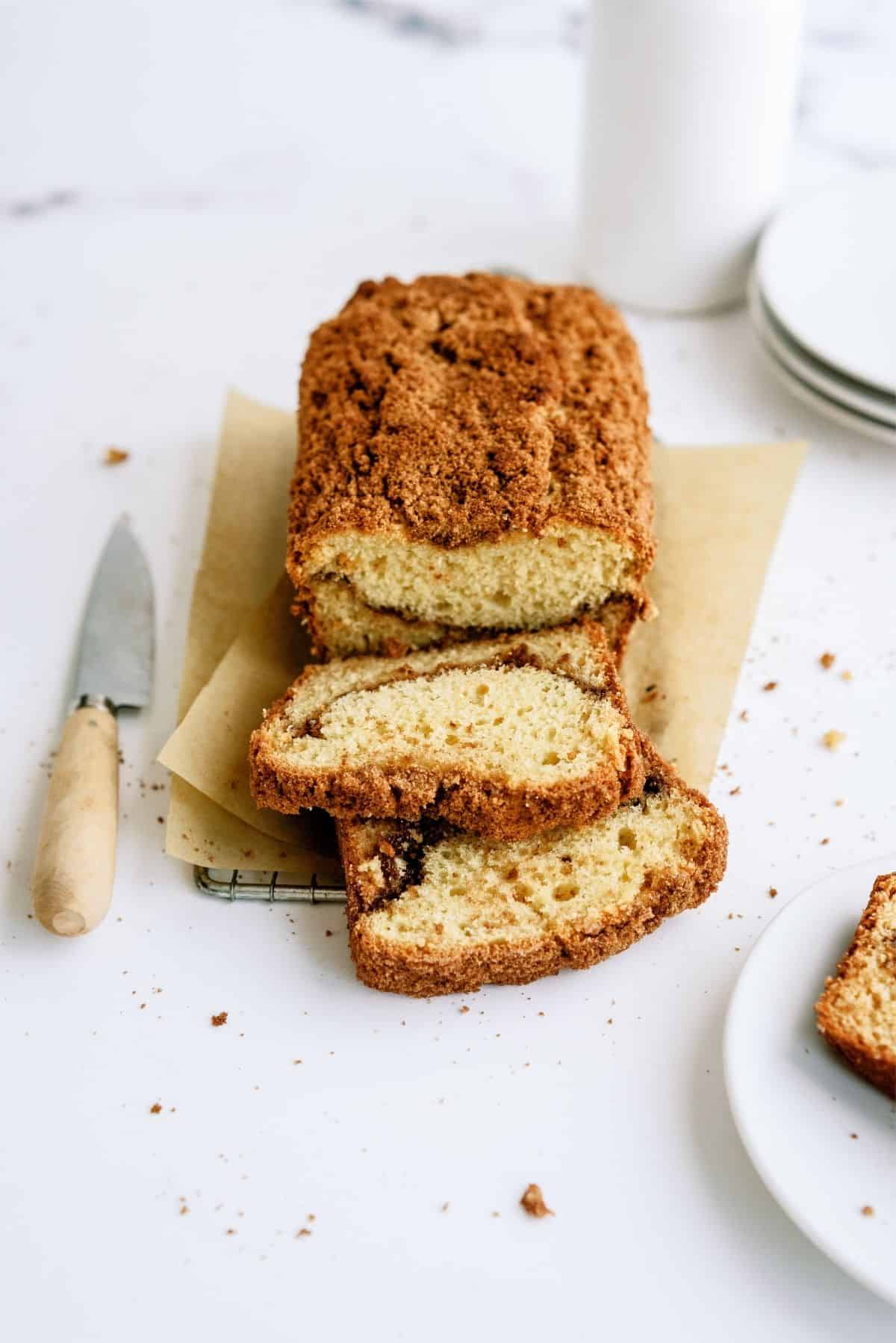 If you enjoy a sweet breakfast treat, then you definitely need to try our cinnamon and sugar quick bread! It is so good and makes for a delicious breakfast recipe.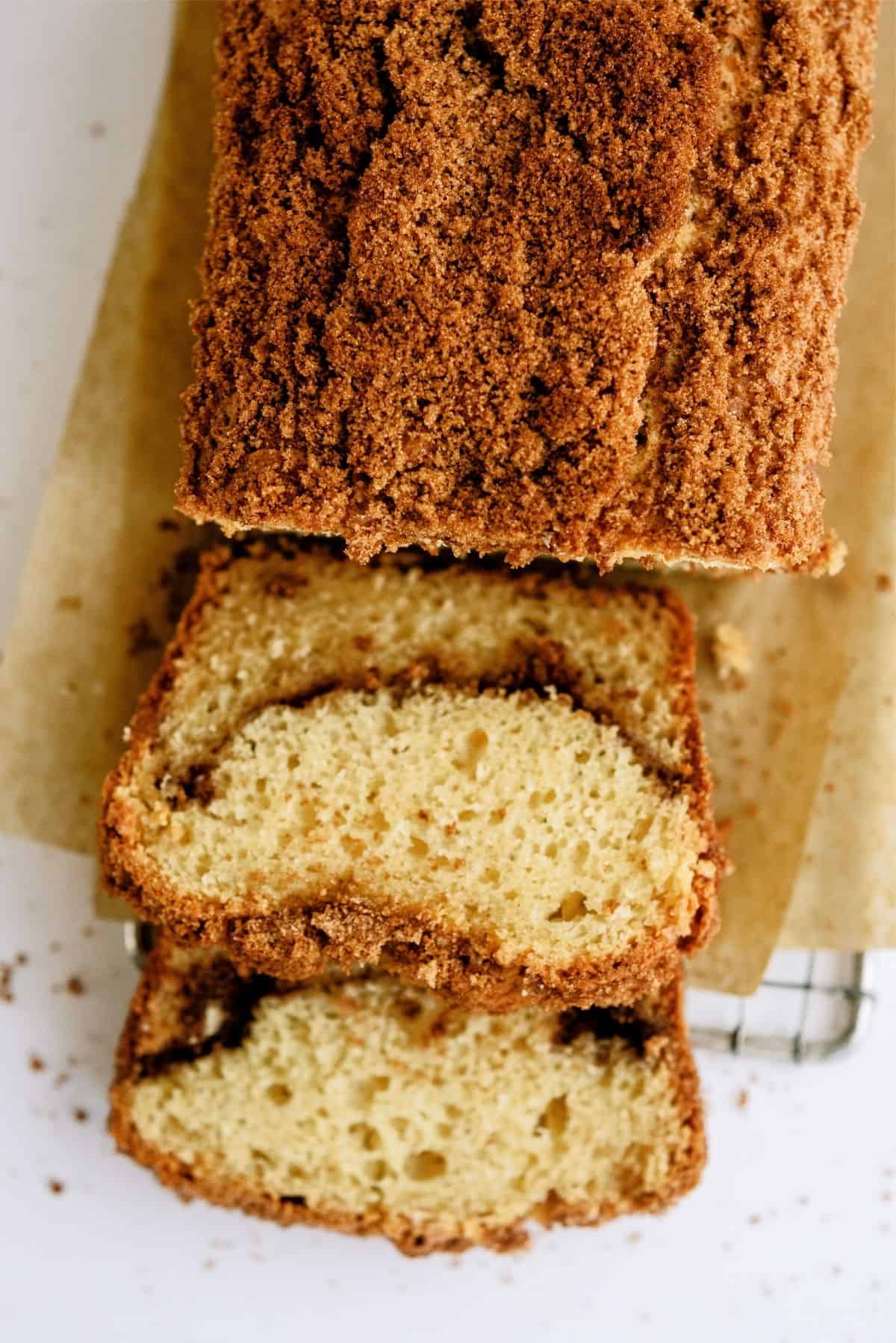 This cinnamon swirl bread is called a quick bread because it is an easy bread with no yeast at all. Which I love because it makes it pretty hard to mess up.
So, if you are a beginner in the kitchen, don't shy away from this recipe. It is very simple that you can feel comfortable making it and even impressing your friends and family when you share it. That is if you want to share.
I love to make this tasty quick bread recipe for a brunch when I am hosting and then like to pair it with our homemade slow cooker hot chocolate, lemon blueberry quick bread, and pumpkin zucchini bread! I'm getting hungry just thinking about it all.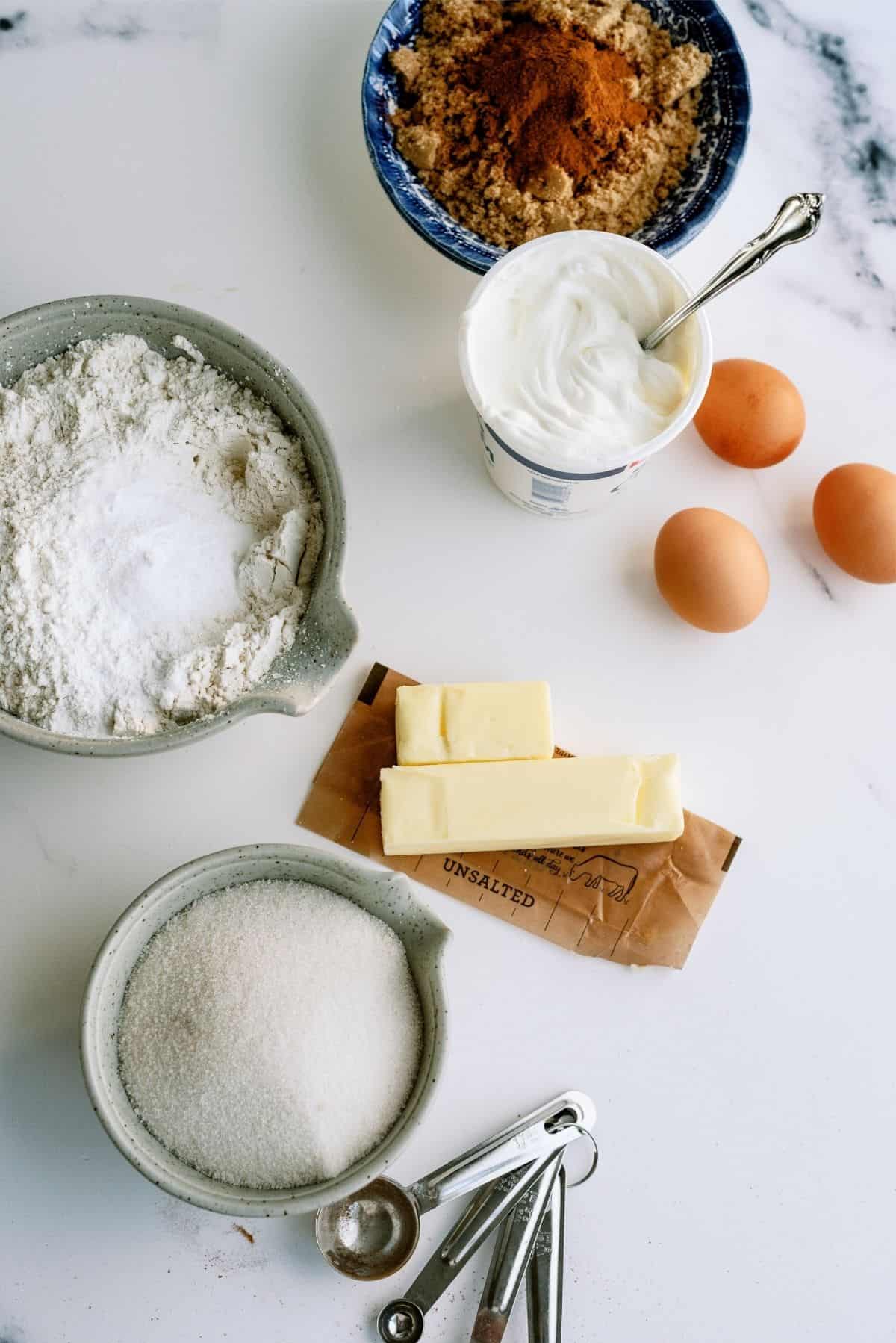 Ingredients You'll Need For Our Cinnamon and Sugar Quick Bread Recipe:
Bread Ingredients
Sugar
Unsalted butter
Vanilla extract
Eggs
All purpose flour
Baking powder
Baking soda
Salt
Sour cream
Brown Sugar Filling Ingredients
How To Make Our Cinnamon and Sugar Quick Bread Recipe:
Begin by preheating the oven to 350 degrees.
Then get two loaf pans ready by spraying the bottoms and sides with nonstick cooking spray and set them aside.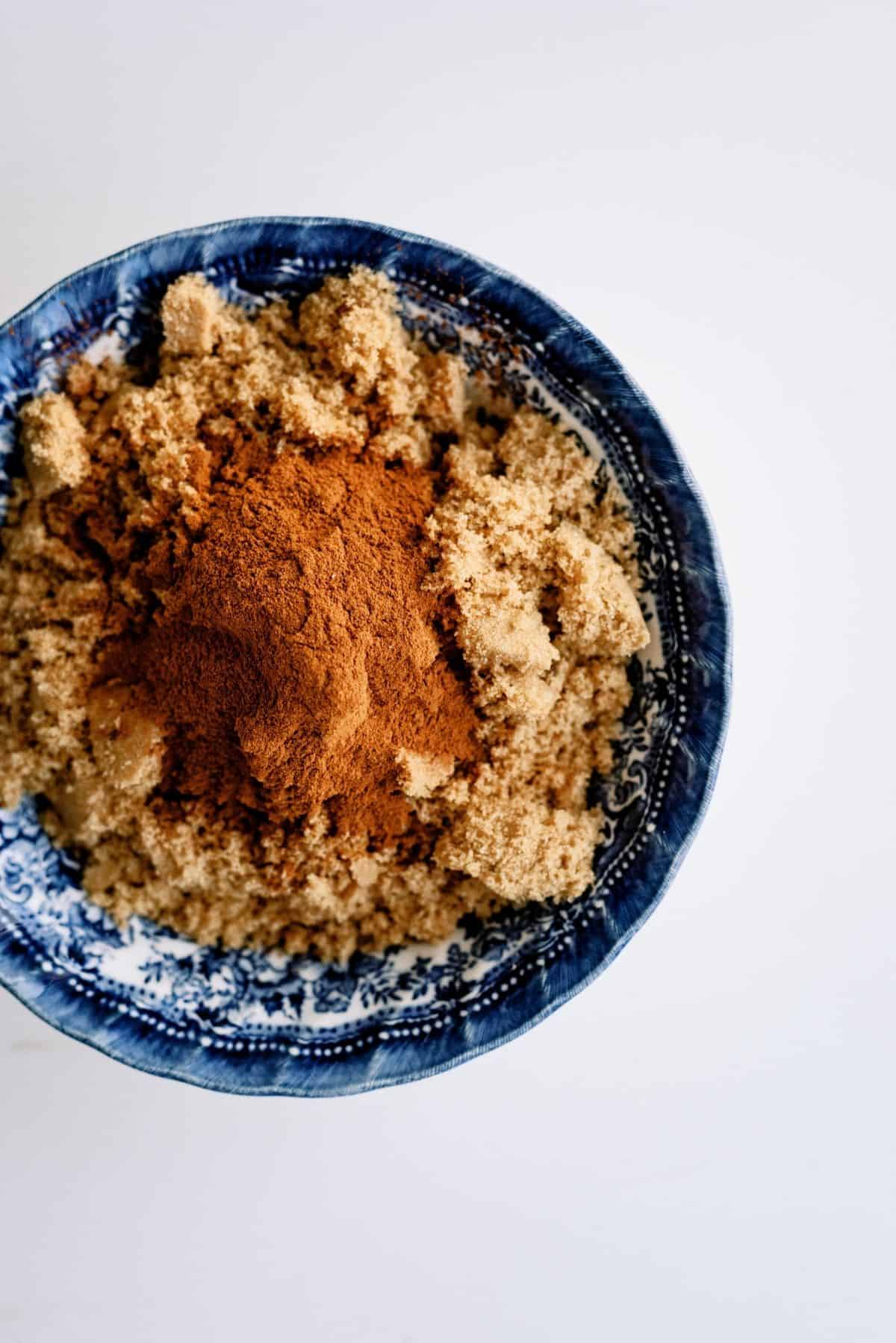 Now in a small mixing bowl prepare the brown sugar filling by mixing the brown sugar and cinnamon together and set it aside.
In a large mixing bowl combine the sugar, butter, vanilla extract, and eggs with a hand mixer on medium speed for 2 minutes.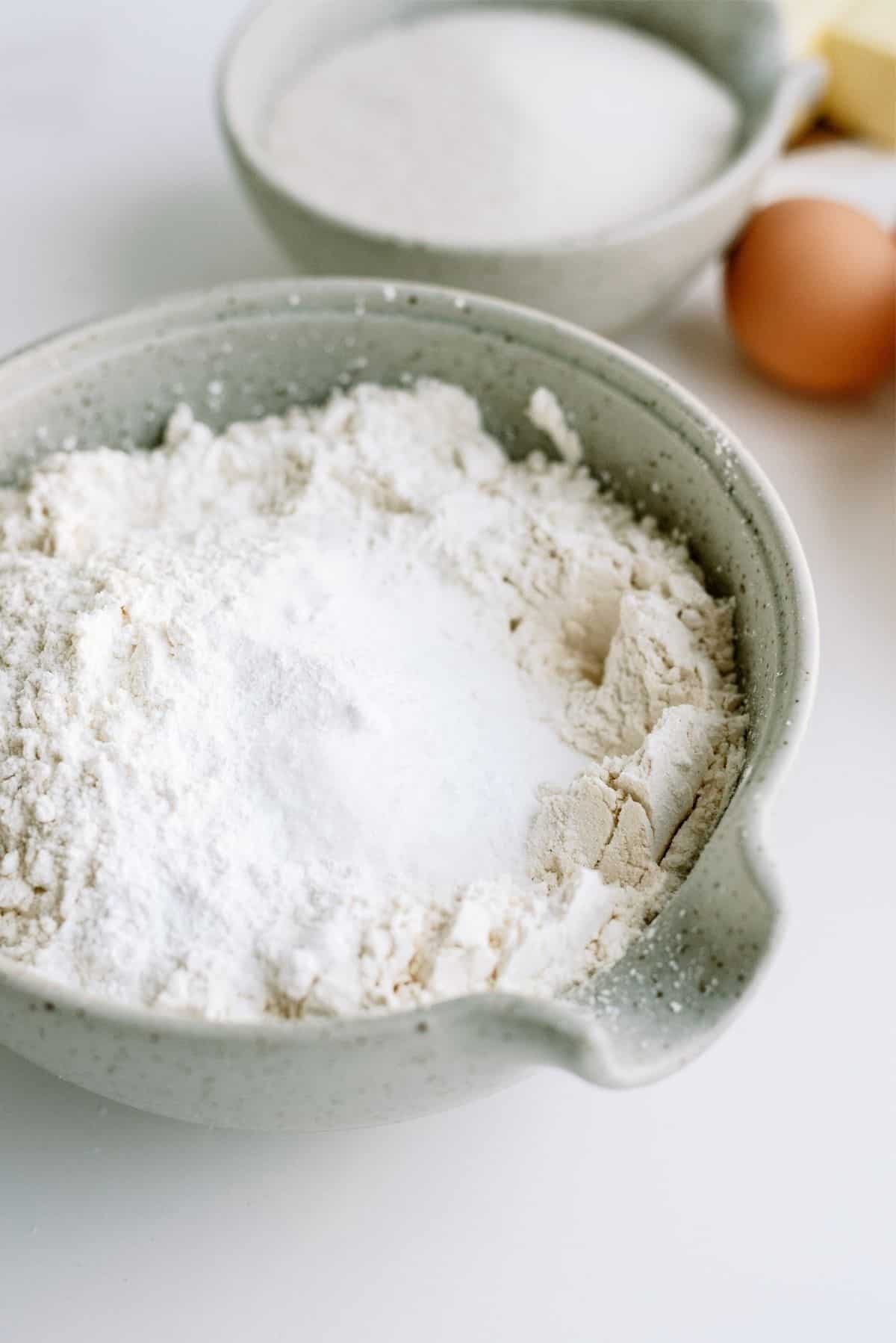 Next you need to combine the flour, salt, baking soda, and baking powder together.
It is time to add a ⅓ of the flour mixture into the sugar mixture and mix it with the hand mixer.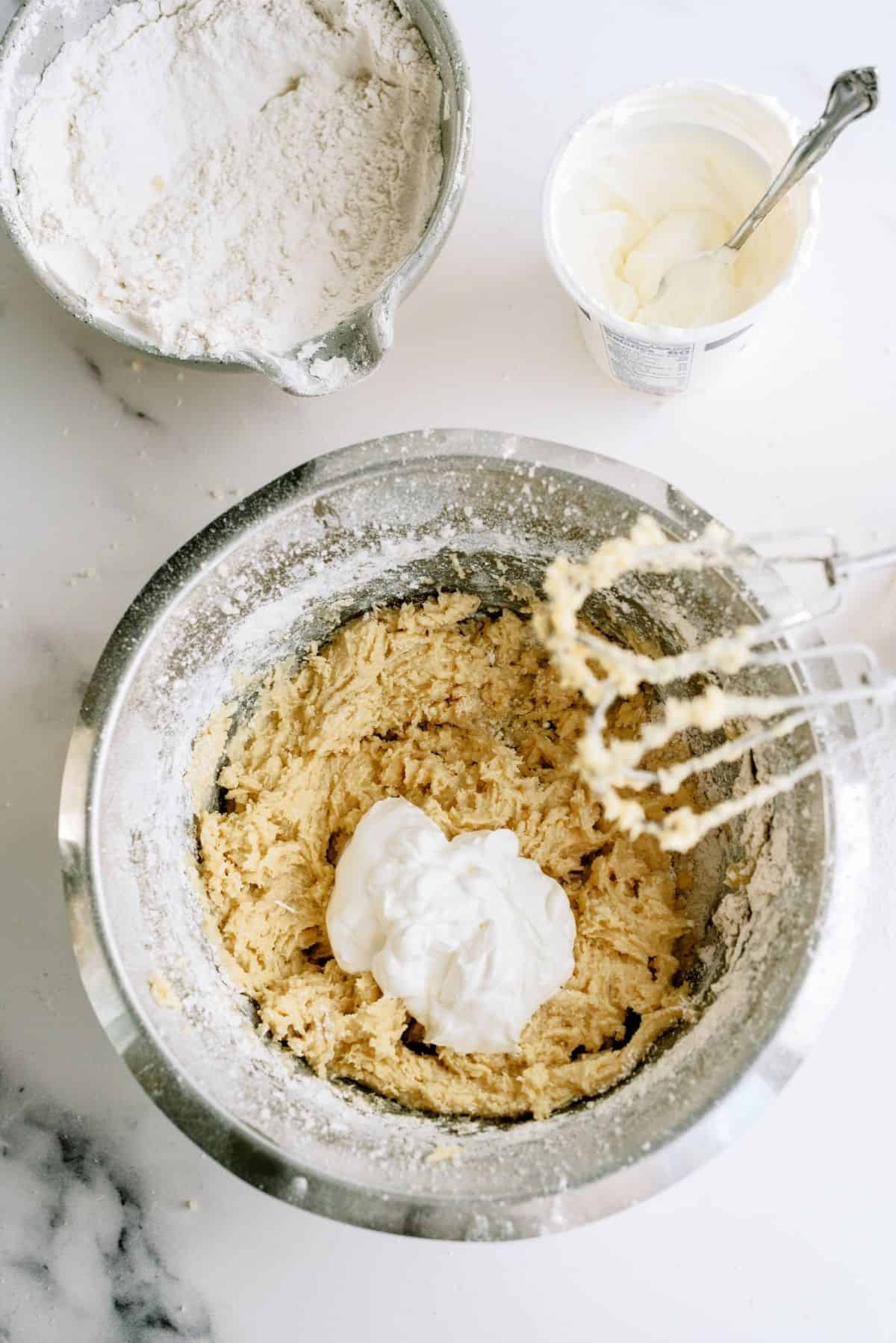 When it is combined, add in half of the sour cream (¾ cups) into the sugar mixture and continue mixing.
Add another 1/3rd of the flour mixture and mix it together and then add the remaining sour cream.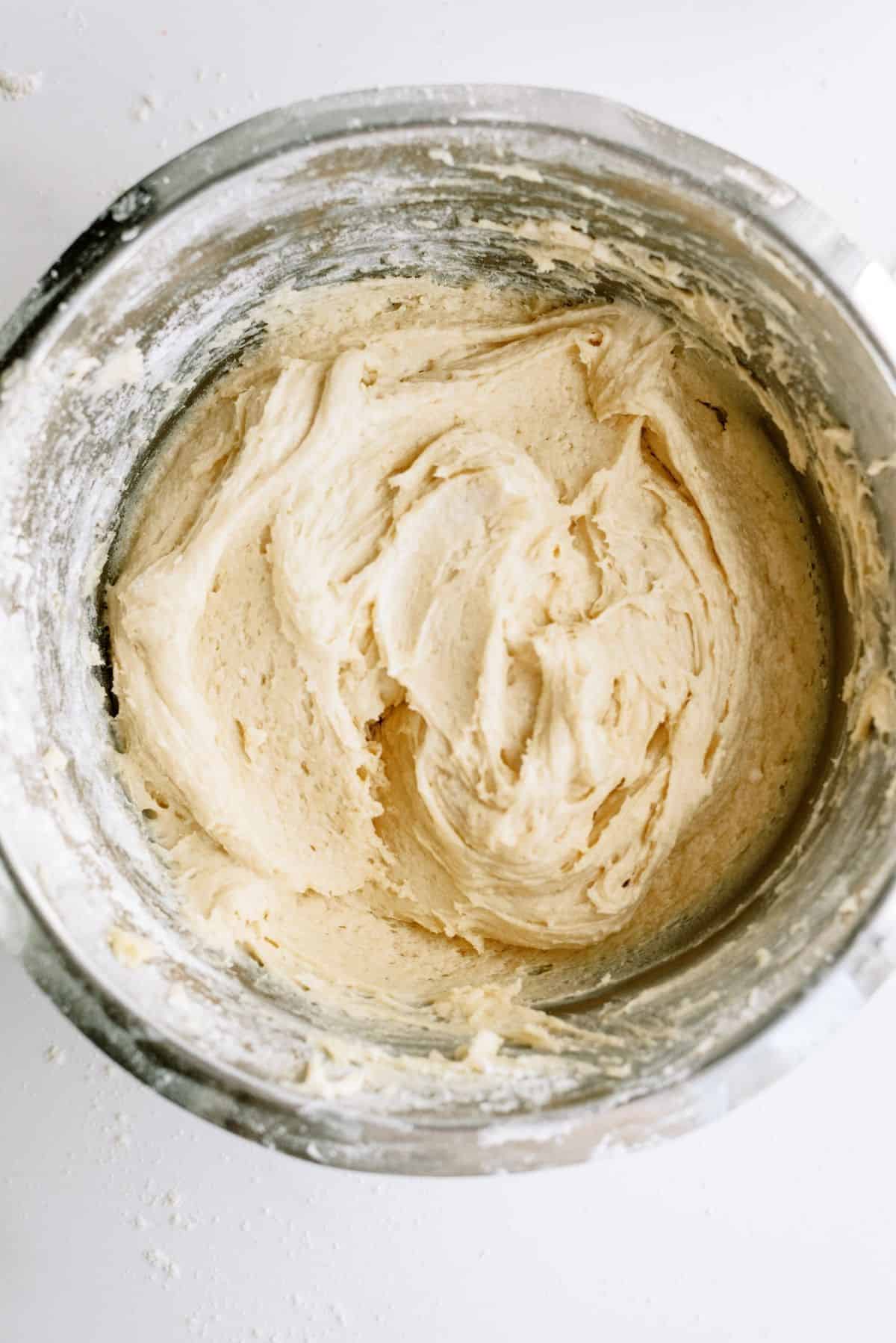 Once that is all mixed together add the remaining flour and mix it until it is well combined.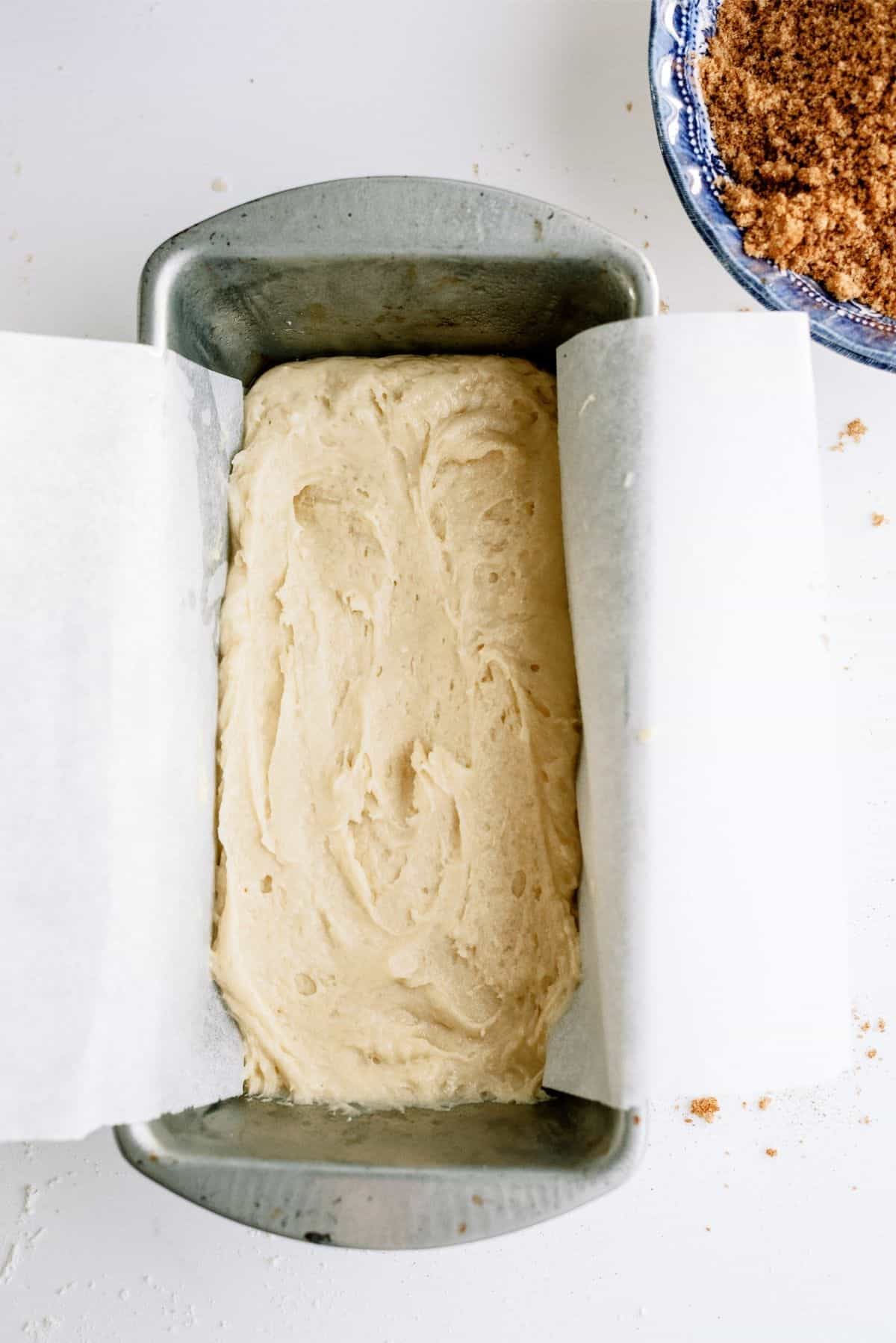 Now that the batter is done, pour about 1 ½ cups of the batter into the bottom of each pan.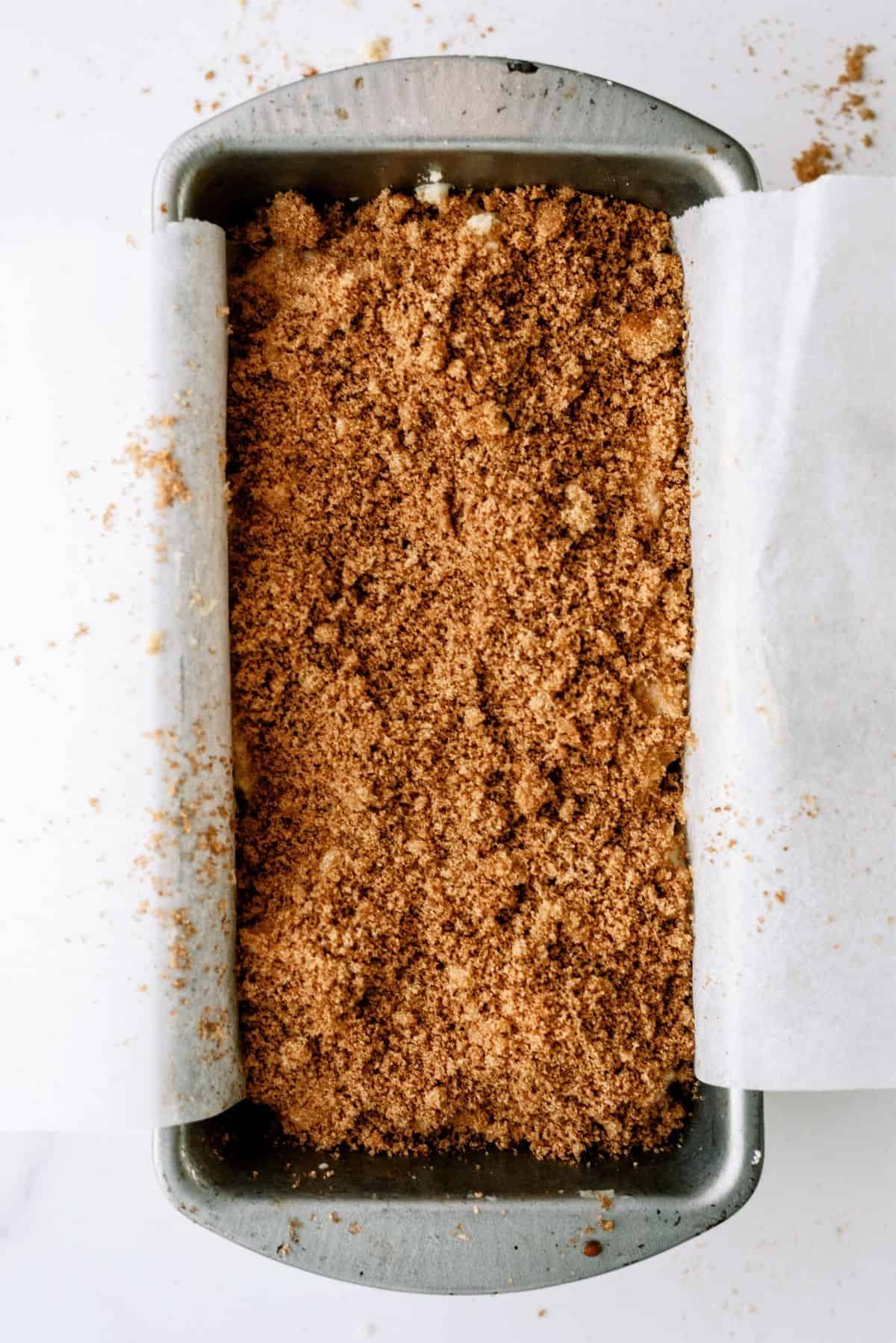 Then take ¼ cup of the brown sugar mixture and sprinkle it over top of the batter.
Now pour the rest of the remaining batter over top of the brown sugar mixture. It should be about 1 ½ cups left per loaf pan.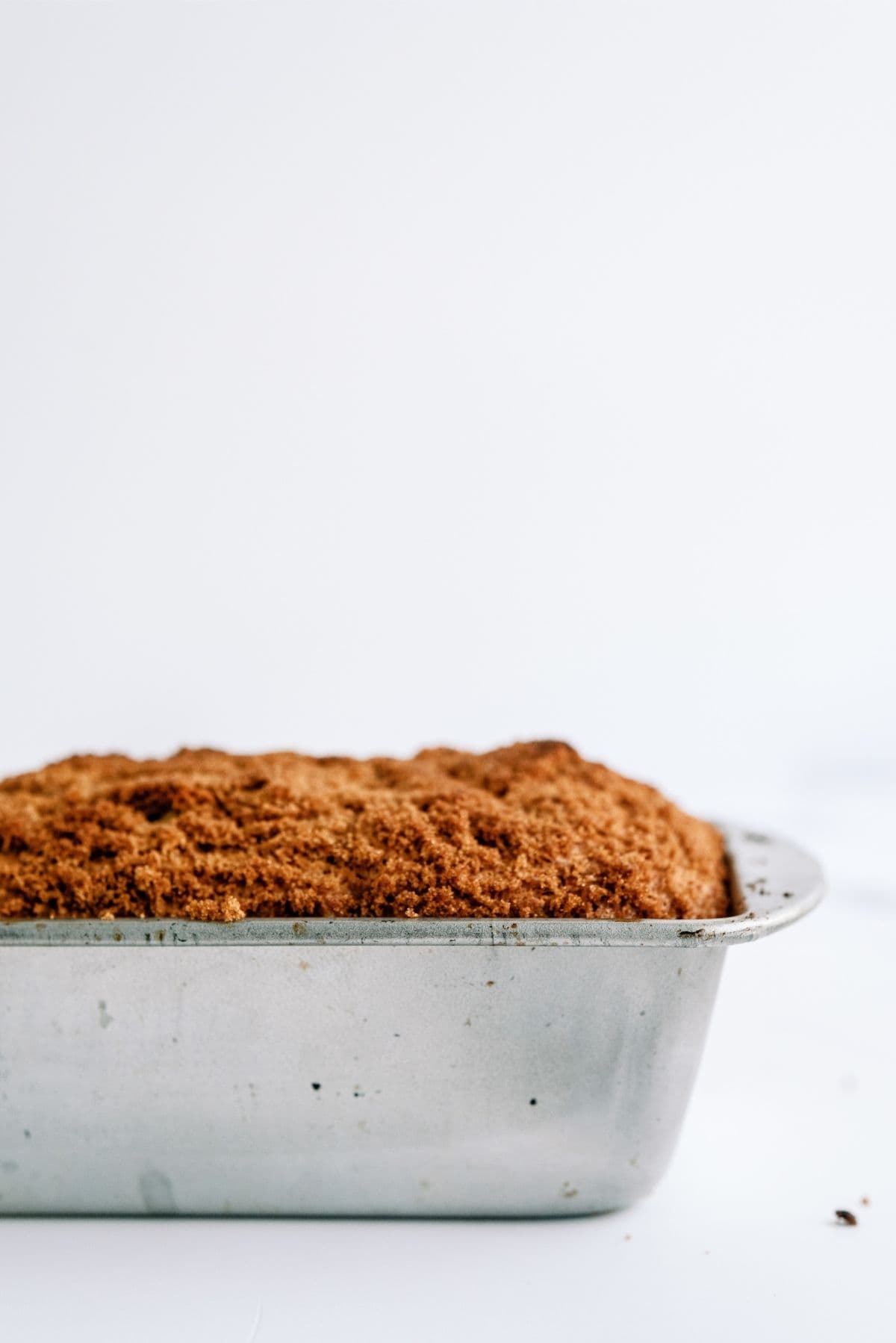 After all the batter has been decided between the two pans, take the rest of the brown sugar mixture and sprinkle it evenly over top of both loaf pans.
Now the the cinnamon swirl bread has been prepared, place the loaf pans in the oven and bake them for 55-65 minutes or until you can stick a toothpick in the center and have it come out clean.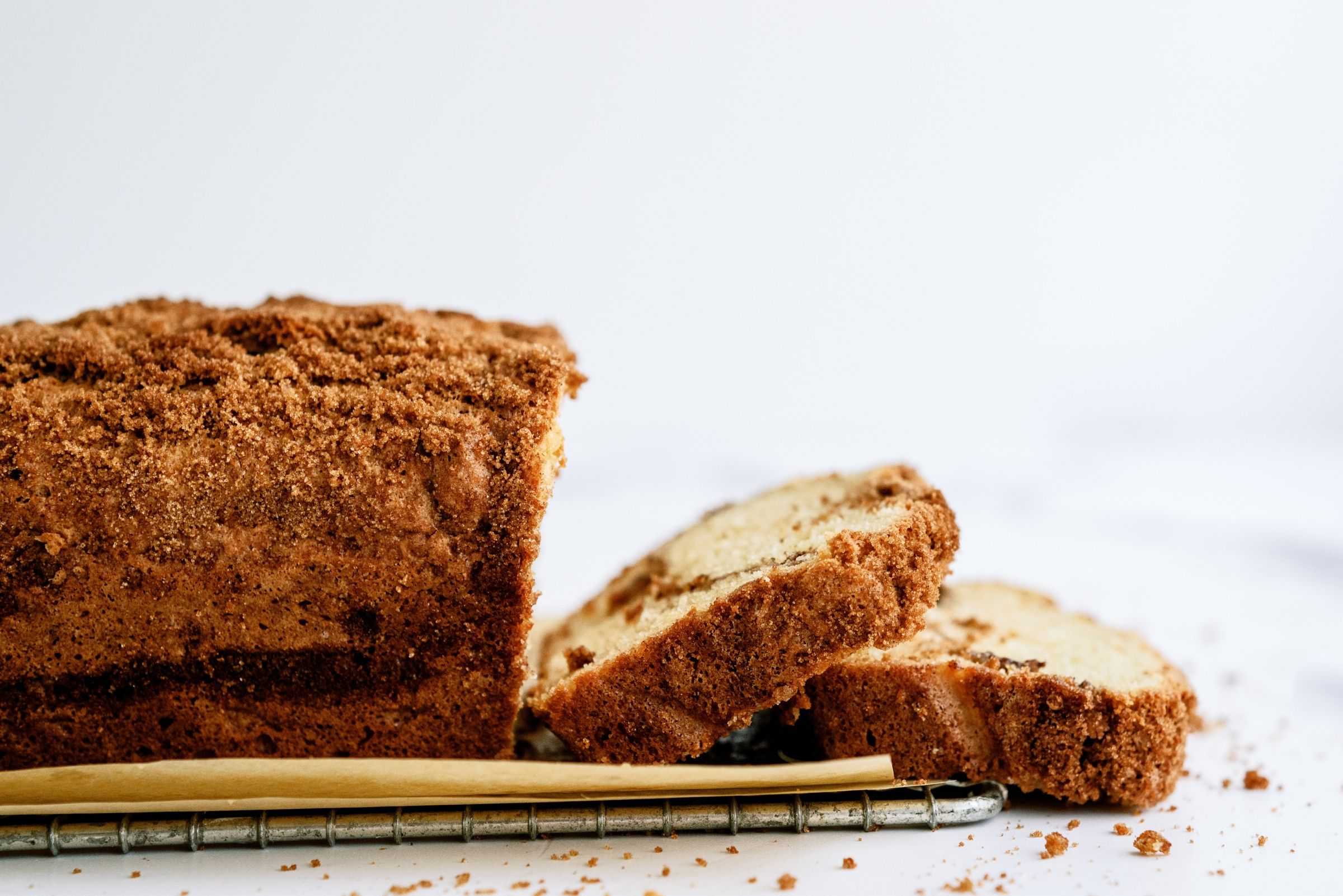 Allow the bread to cook down for 5-10 minutes in the pan and then flip the bread out and let them continue to cool down on a wire rack.
To Make Our Cinnamon Swirl Bread You Will Need:
2 loaf pans (THESE ones work great!)
Large mixing bowl
Small mixing bowl
Hand mixer
Spatula