These Homemade Blueberry Protein Pancakes are made in a blender for a quick and healthy breakfast. Made with oatmeal, banana, eggs, protein powder and fresh blueberries, these healthy pancakes are something you can feel good about eating!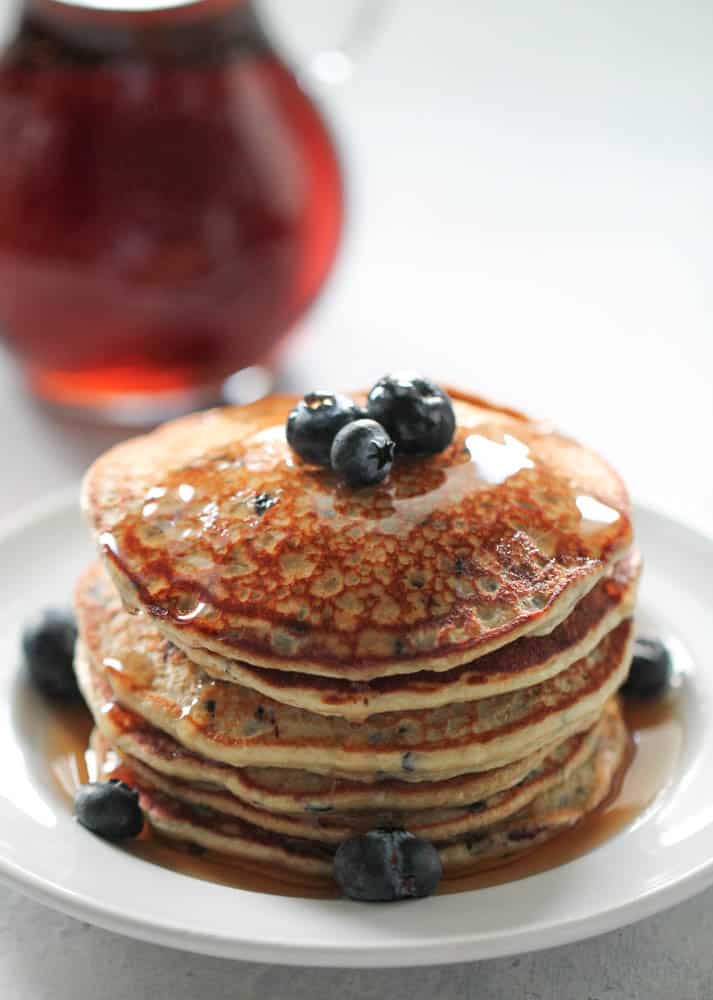 These Homemade Blueberry Protein Pancakes are the perfect breakfast if you are trying to eat a little healthier or get more protein in your diet.
Each pancake has 108 calories and 9 grams of protein! I usually have three of these protein pancakes for breakfast with a few tablespoons of sugar free maple syrup.
The nutrition information will vary depending on what brand of protein you use, etc. I like to create a recipe in My Fitness Pal and scan in the exact ingredients I used in the recipe to get an accurate number for all of the macro nutrients.
How to make the best homemade Blueberry protein pancakes:
These healthy, protein pancakes are made with a few simple ingredients that you probably already have on hand!
I like to make a batch of these pancakes (this recipe makes 18 pancakes) and then put them in baggies in groups of 3 and store them in my freezer.
Then, in the morning, all I have to do is pull a bag of pancakes out of my freezer, put them on a plate and microwave them for 1-2 minutes and I'm ready to go!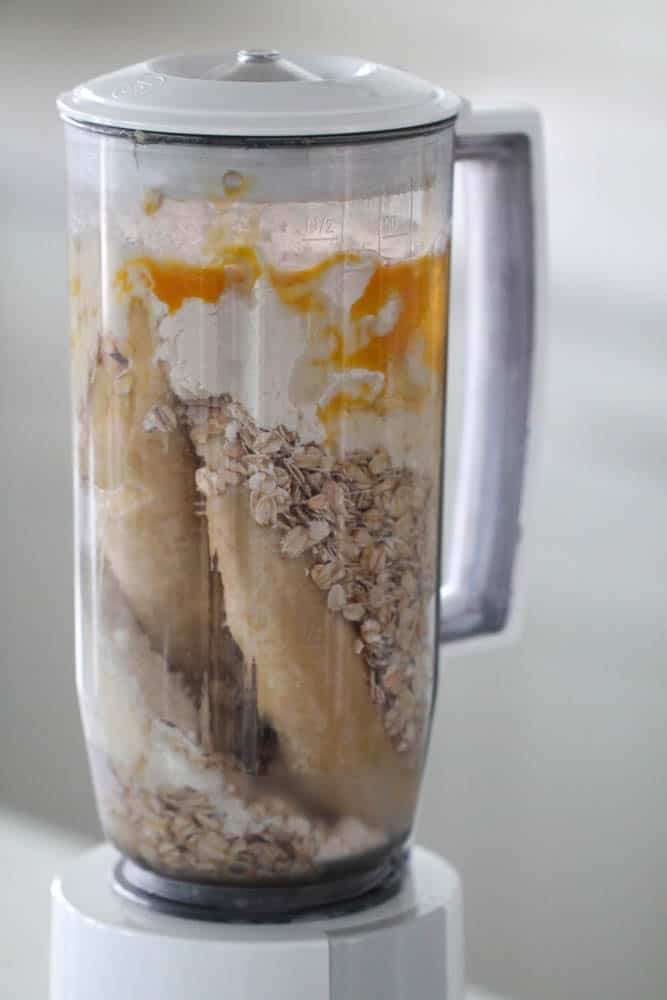 Heat a nonstick griddle to medium-high heat.
Add oats, banana, eggs, egg whites, baking soda and protein powder to a blender.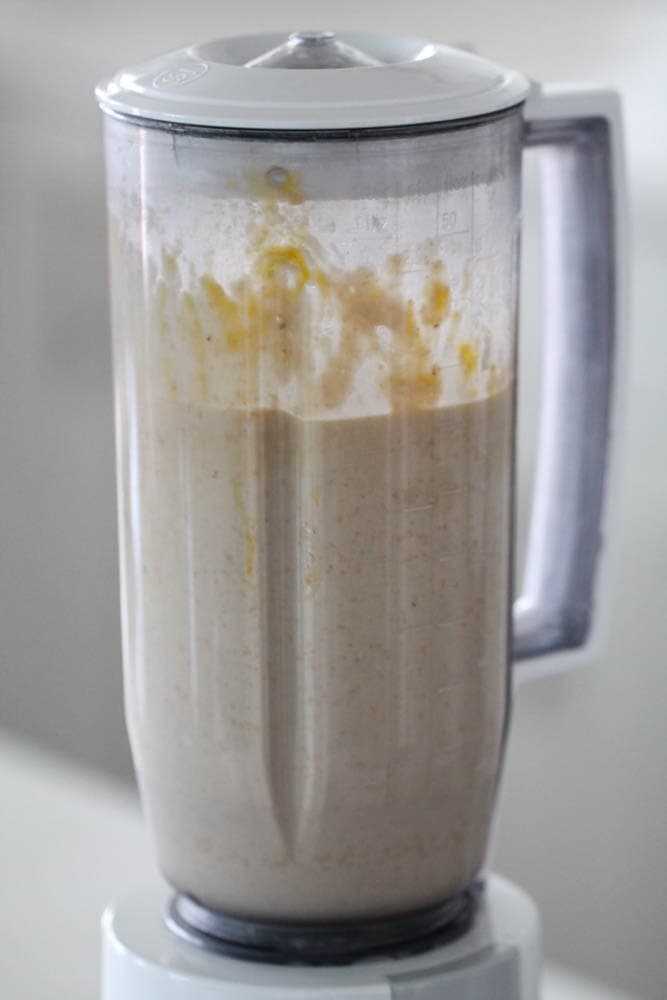 Blend until smooth.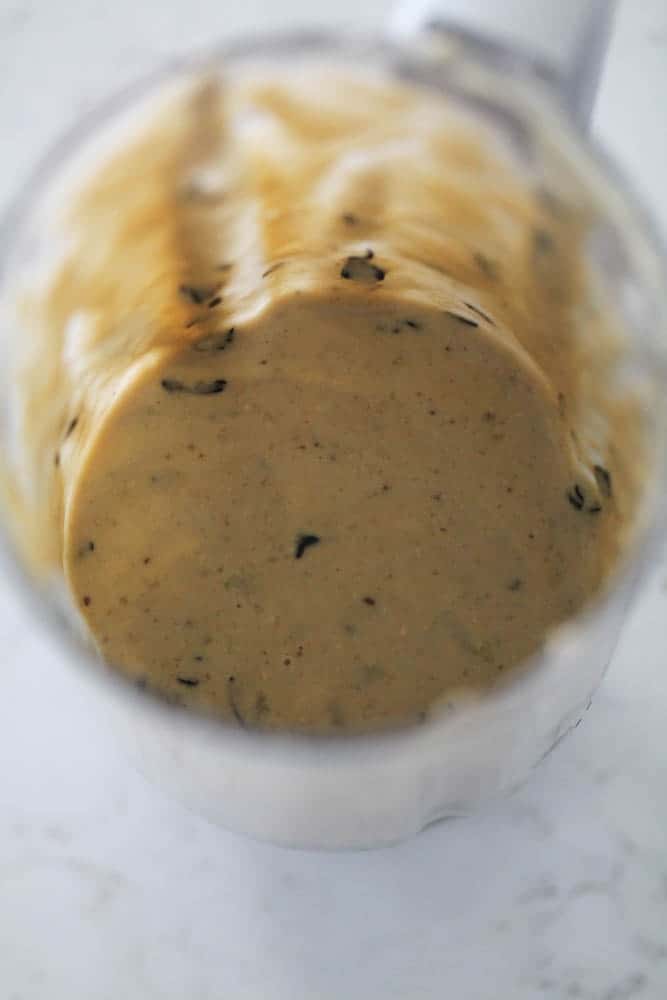 Add blueberries to blender and pulse a few times to blend in. You don't need to completely blend this until completely smooth because a few blueberry chunks in your pancakes is so delicious!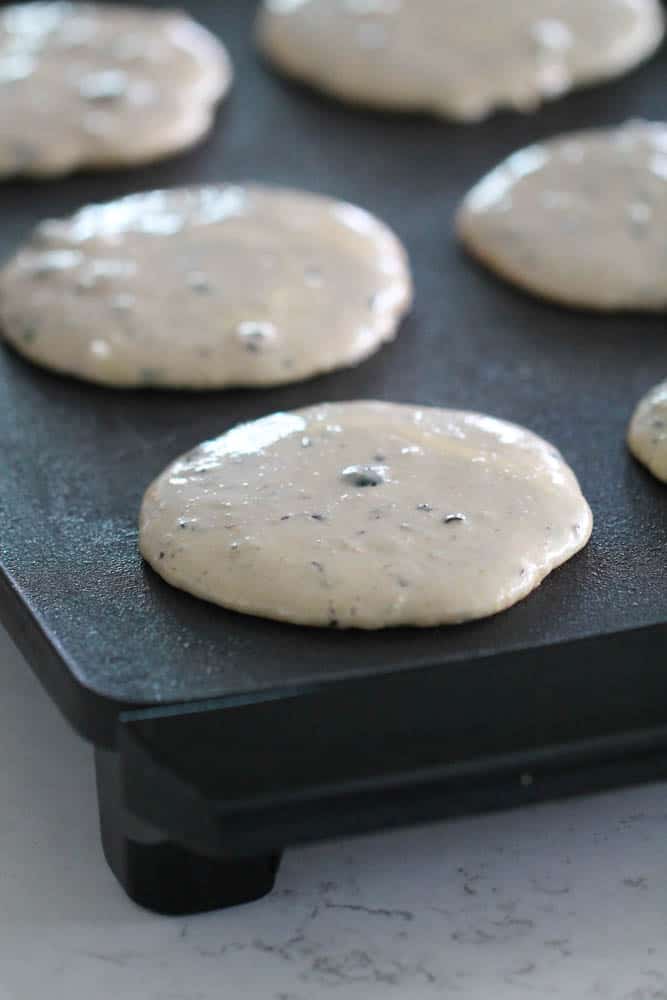 Spray griddle with nonstick cooking spray.
Pour 1/3 cup of batter onto the griddle for each pancake.
Flip after 2-3 minutes or until the side on the griddle is golden brown. Cook another 1-2 minutes.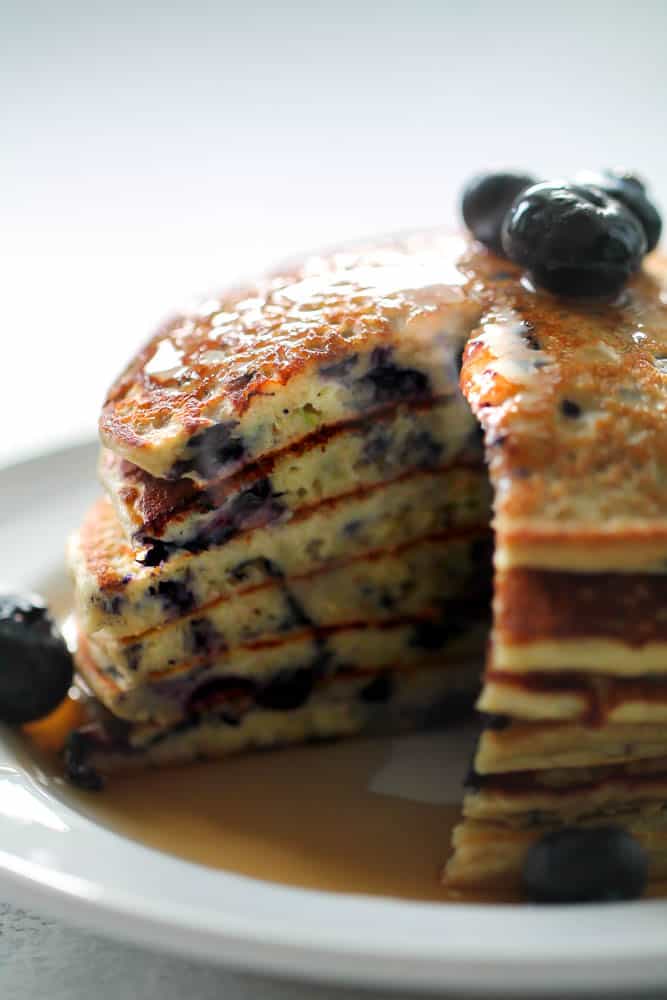 Remove from heat and serve with maple syrup, if desired.
Related Recipe: Try our Baked Pancakes (Freezer Meal)