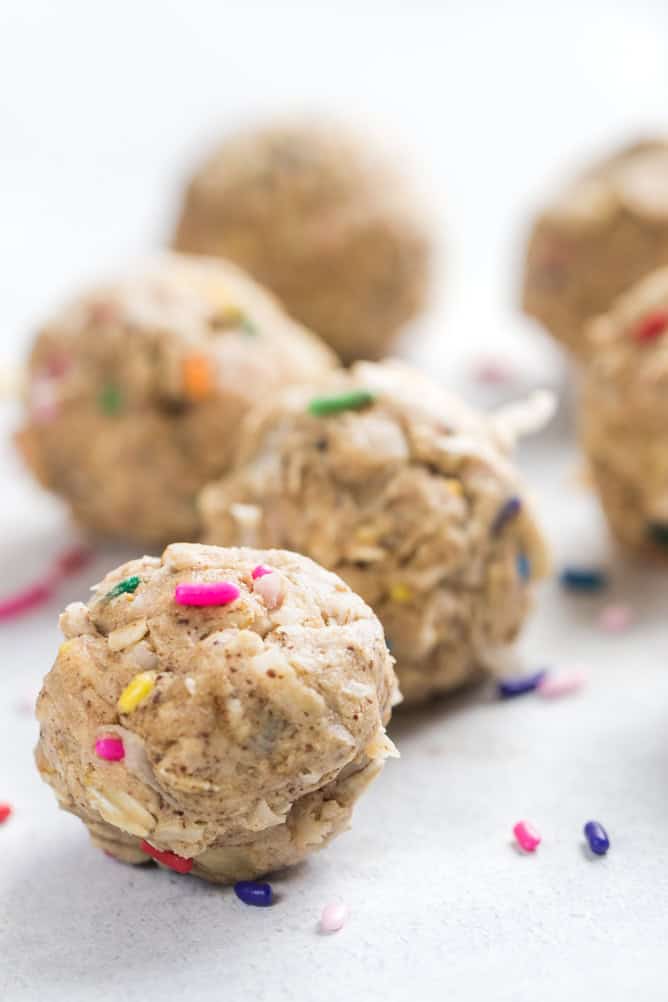 Have you signed up for our Smaller Family Healthy Plan? You can get healthy dessert recipes like this one, along with 6 main dish recipes and 2 side dish recipes sent to your inbox each week! All of the recipes are under 500 calories and come with full nutrition information and an easy to use shopping list. Get yours today on SixSistersMenuPlan.com!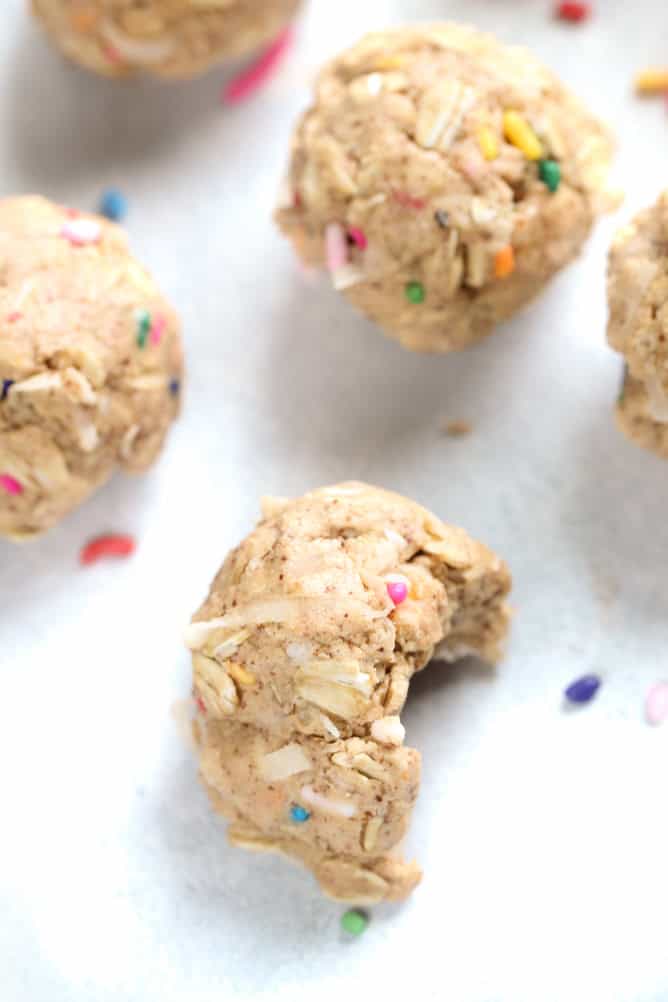 The hardest thing about eating healthy for me is not getting to eat all of my favorite sweets and treats! Luckily, some healthy food can be sweet and delicious! These bites are packed with protein and healthier ingredients that your body will thank you for.
Nutrition information
Serving Size: 2 Funfetti Protein Bites
Calories: 184
Total Fat: 8g
Saturated Fat: 1g
Cholesterol: 45mg
Sodium: 36mg
Carbohydrates: 14.8g
Fiber: 1.5g
Sugars: 8.5
Protein: 12.9g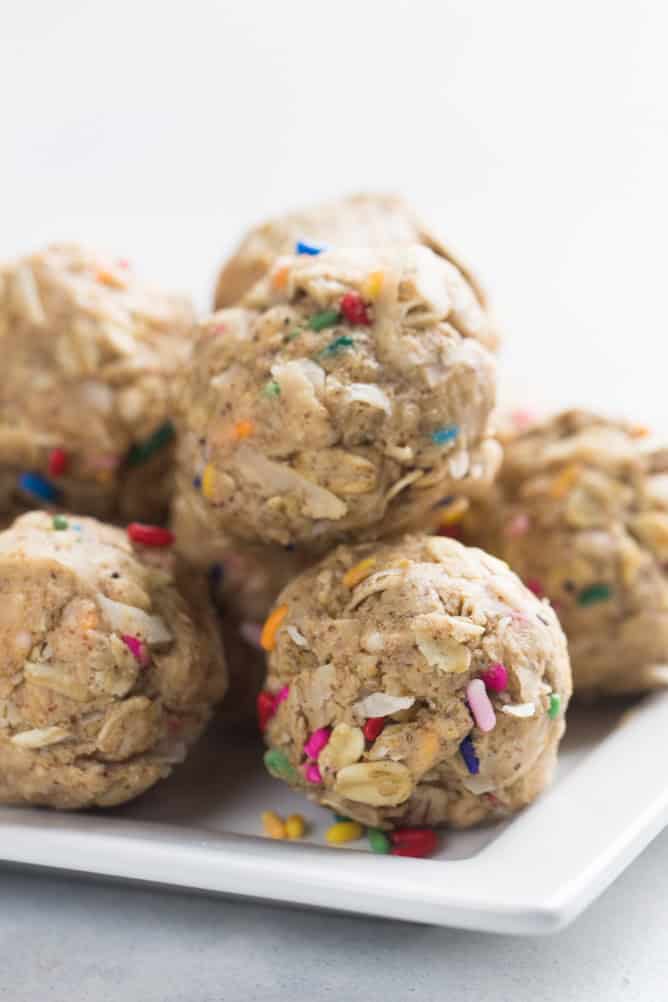 Be sure to check out our other desserts that are full of protein!
Chocolate Protein Energy Bites
Pumpkin Spice Energy Bites
Homemade Chocolate Protein Muffins
Serves: 10
Funfetti Protein Bites
1 hr, 10 Prep Time
1 hr, 10 Total Time
Ingredients
4 Tablespoons almond butter
2 Tablespoons honey
1 Tablespoon vanilla extract
1 scoop vanilla protein powder
1/3 cup rolled oats
1 Tablespoon rainbow sprinkles
Instructions
In a bowl, combine almond butter, honey and vanilla extract.
Fold in protein powder, oats, and sprinkles.
Roll into 10 balls and freeze for 1 hour.
Store in air-tight container refrigerated for up to 7 days.
7.8.1.2
2919
https://www.sixsistersstuff.com/recipe/funfetti-protein-bites/