Give me all the energy bite recipes. I am always on the lookout for some new healthy snacks, and came across this beauty. So far, these Chocolate Protein Energy Bites are my all time favorite energy bites. They taste amazing and are so easy to make. You will love them.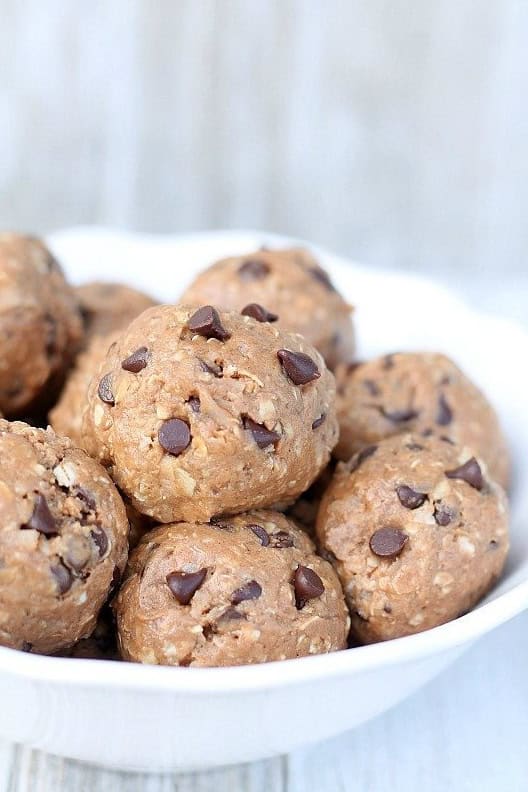 These Chocolate Protein Energy Bites are perfect for curbing your sweet tooth without the guilt. Even my kids loved them. I told them they could eat some "cookie dough" and they devoured them.
The hardest part about eating healthy to me is giving up treats. I can usually do pretty good eating healthy until about 2 p.m. and then all I want to do is eat some chocolate.
They are so sweet, but have no added sugar. I even used sugar free chocolate chips, but you could use any type of chocolate chip, you desire.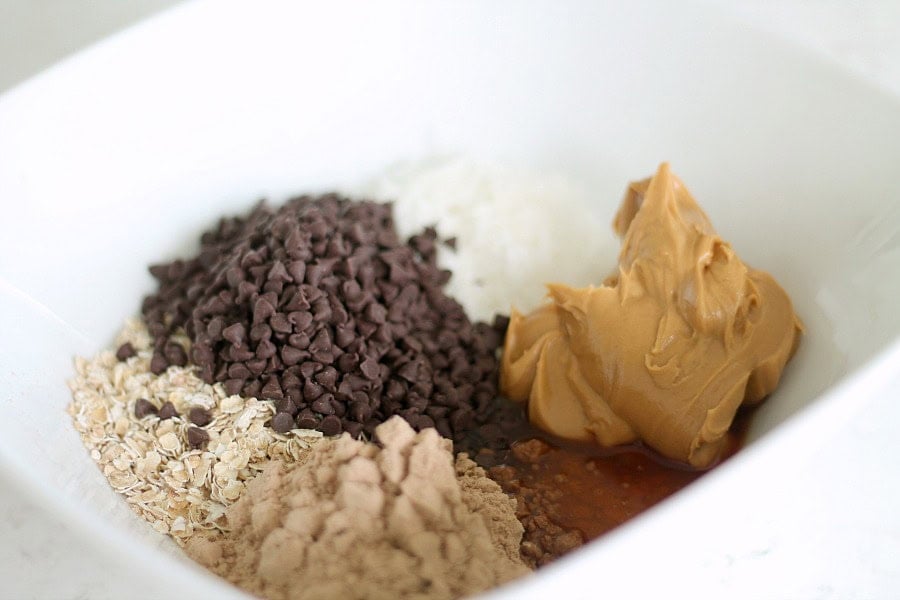 I love that you can just mix everything together in one bowl. If you want to save time, you could also throw everything into a blender, or food processor.
It would make the oats extremely fine, but the flavor is still there, and amazing.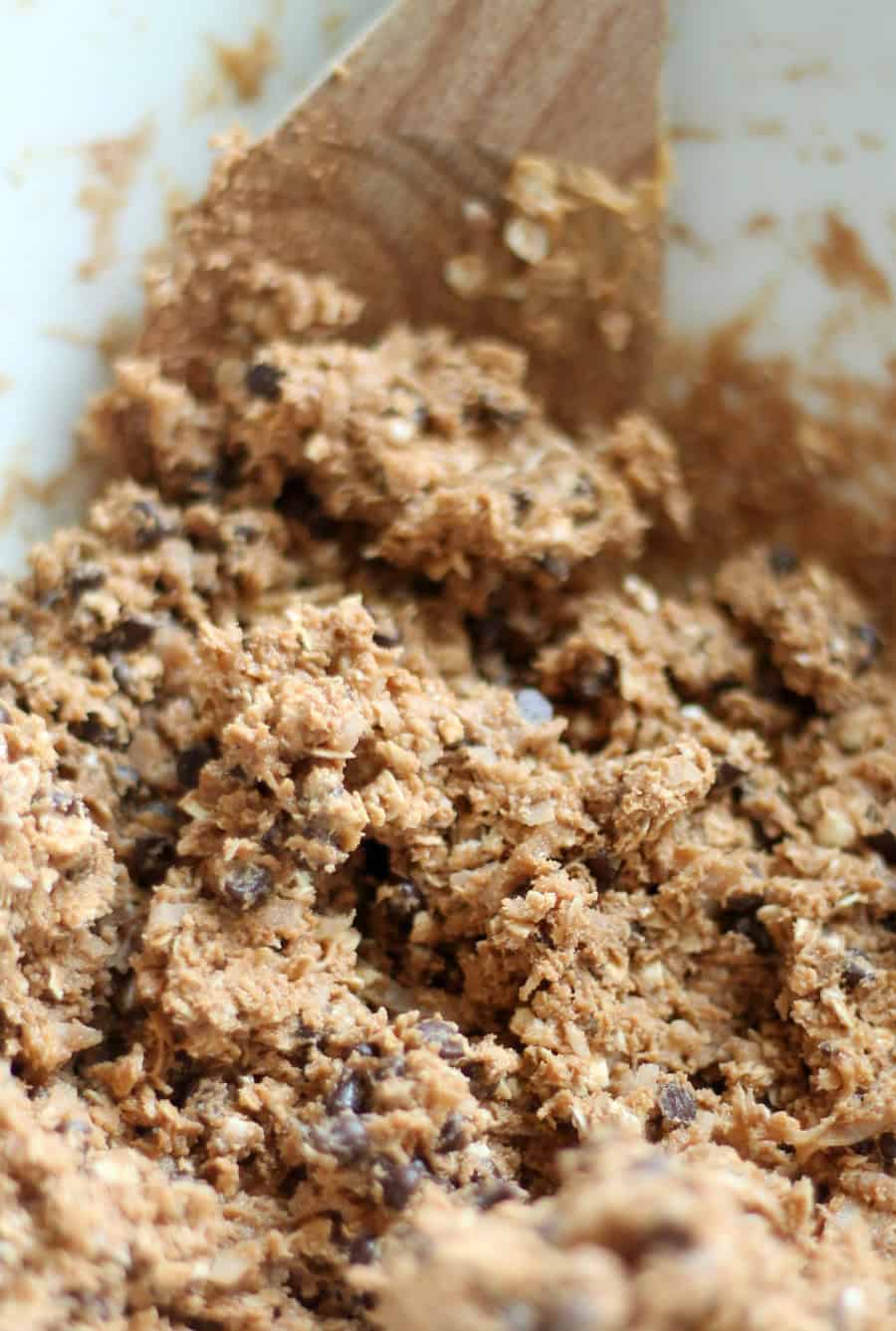 I'm not kidding when I say this literally tastes like it could be cookie dough. I am a huge cookie dough fan, so I ate quite a bit of this, and let me tell you, it is extremely filling.
Beware, you may only want to eat one or two bites, because they will fill you right up. Might not be the best pre-dinner snack for kiddos, but it is healthy and filled with all the goods.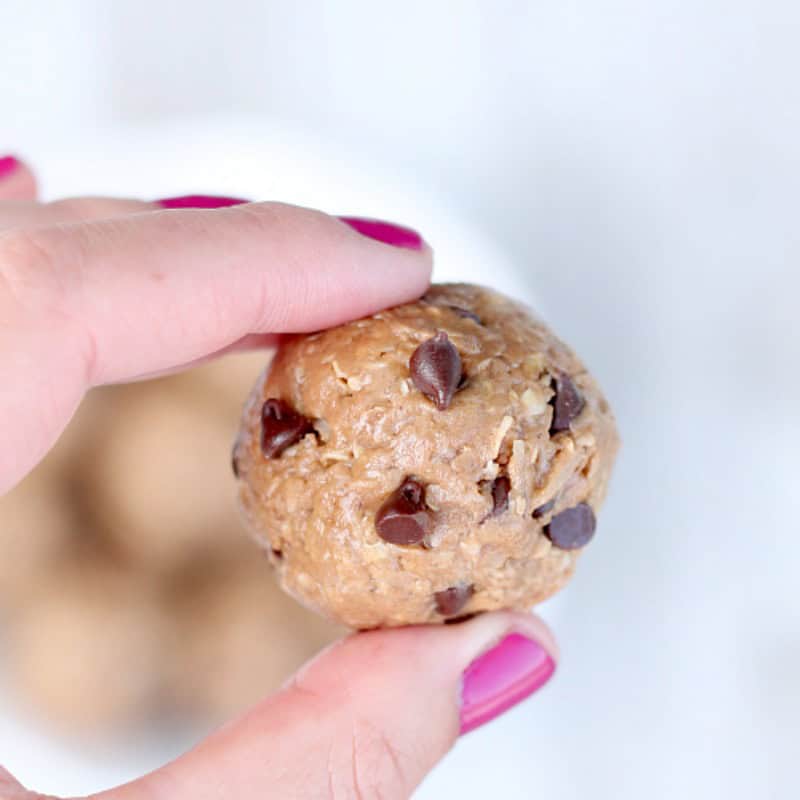 Once blended and fully combined, roll into balls and enjoy.
What is the best way to store these Chocolate Protein Energy Bites?
I prefer my energy bites to be chilled. I place them in an airtight container, and put them in the fridge, to eat throughout the week.
My husband likes his to be a little frozen, so about an hour before he leaves to work, I put them in the freezer, and he eats them on the go.
If you plan to eat them throughout the month, I would recommend freezing them. They don't last much longer than a week, in your fridge.