This recipe for Slow Cooker BBQ Pulled Pork sandwiches is SO easy and the crunchy, creamy coleslaw takes it over the top! This is the perfect recipe to make for parties with friends and family because it makes a ton.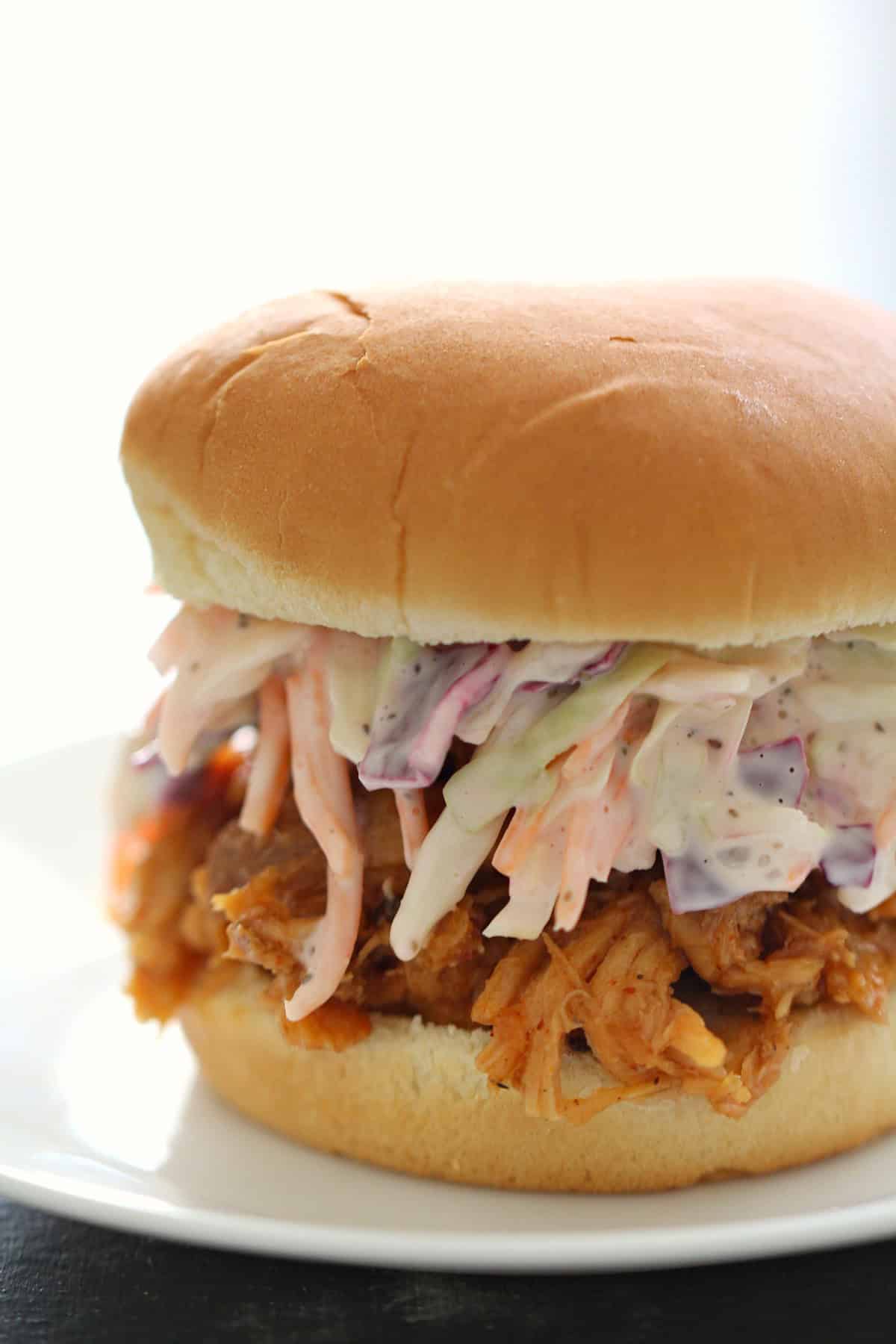 I have always liked a good BBQ pulled pork sandwich, but it wasn't until recently that I discovered what takes pulled pork sandwiches to a new level: COLESLAW!
Whenever we have a huge family gathering, it seems that we always serve some type of BBQ pulled pork. It is simple to make, it can make enough to feed a small army, in a family dinner and it's always a hit.
How have I never tried this before?! It's the perfect combination!
I don't think that I can ever go back to just a plain BBQ pulled pork sandwich ever again . . .
Best part about this recipe? It's so easy to make.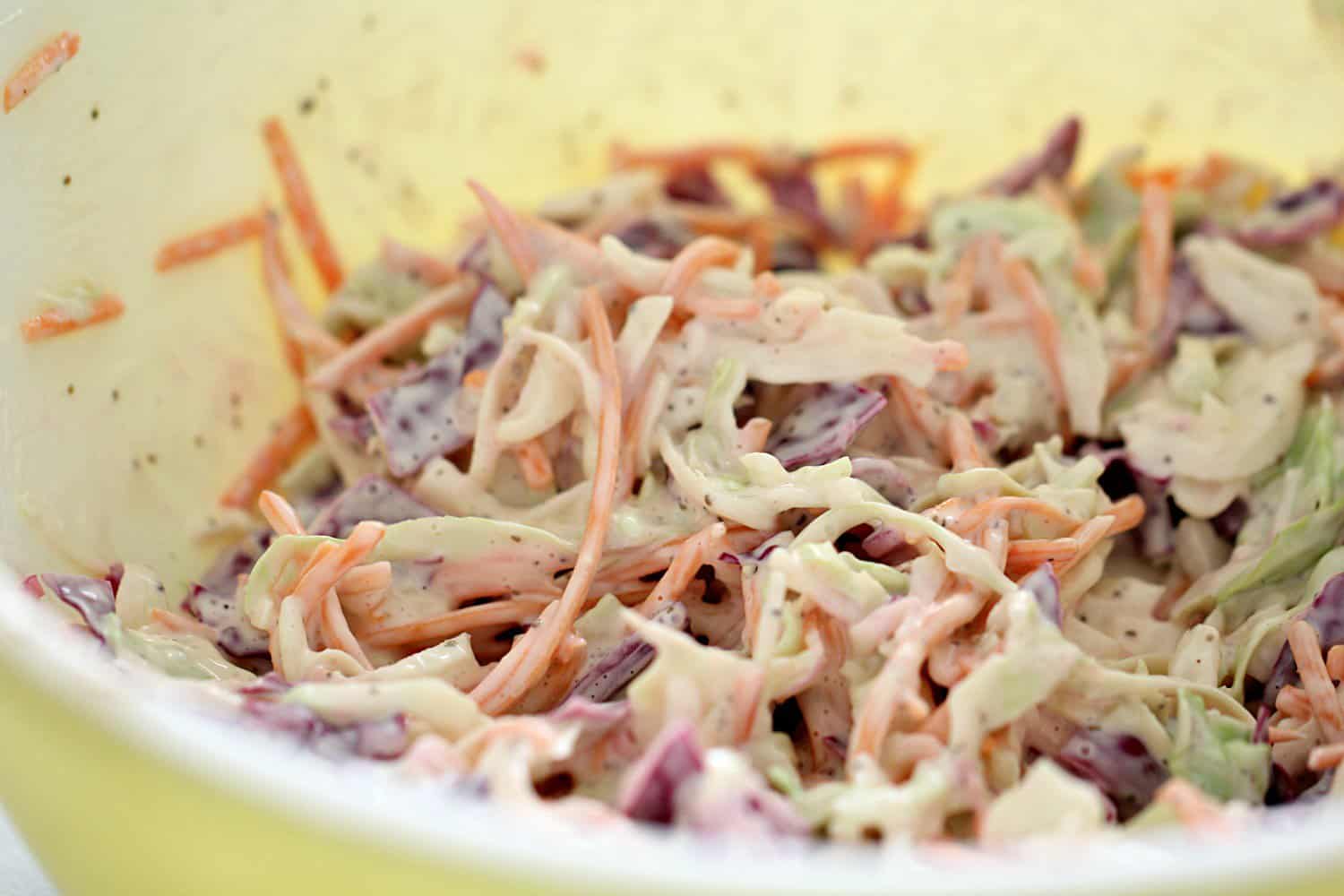 How to make BBQ pulled pork in the slow cooker:
Even without the coleslaw, this recipe is easy and delicious.
It literally takes 5 minutes to prep and requires simple ingredients. The main question people ask is what kind of cut to use for the pork- you can use a boneless pork shoulder or pork butt.
From there, just follow these easy steps:
In a small bowl, mix together seasonings and rub on the outside of the pork shoulder roast. Place pork roast in slow cooker.
Pour beef broth or chicken broth around the bottom of the slow cooker (don't pour it directly on the roast or it will rinse off all the seasonings).
Cook on low heat for 8-10 hours (or high heat for 5-6, but I feel like the pork is more tender if you cook it on low for long time).
Shred the tender pork meat with 2 forks or with meat claws and pour in a bottle of your favorite BBQ sauce. Mix all together and serve on a bun with coleslaw.