These Skinny BBQ Chicken Tostadas are my go to dinner on busy nights. My whole family loves them, and the kids love getting to help make their own personal Tostada. It's like a taco and a pizza came together and created this delicious Skinny BBQ Chicken Tostada.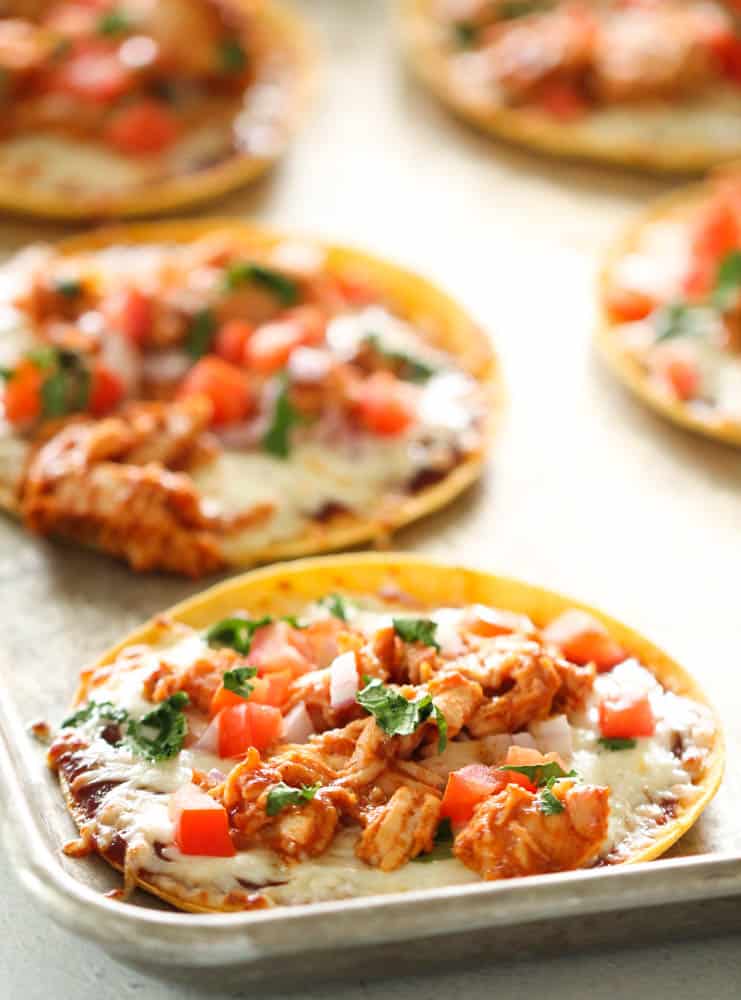 I am always looking for new, quick and easy lunches I can whip up in a hurry. These Skinny BBQ Chicken Tostadas are a perfect combination of Mexican food and BBQ and make a quick, healthy and delicious recipe.
How to make Skinny BBQ Chicken Tostadas Recipe:
Step 1: Preheat oven to 400 degrees F.
Step 2: Place corn tortillas on a baking sheet. I used the hard shell but you could also use soft. They will be more difficult to transfer, but it is doable.
You could also do this as nachos if you can't find the hard tortillas, tortilla chips work just as well.
Step 3: Spread 1 Tablespoon BBQ sauce on each tortilla.
Step 4: Top each tostada with 1/8 cup mozzarella cheese. If you aren't a fan of mozzarella cheese, you could also use cheddar, Colby jack, pepper jack, etc. Really any cheese would work with this, but the mozzarella makes it taste like a pizza.
Step 5: Mix remaining BBQ sauce with shredded chicken and put 1/4 cup BBQ chicken on top of each tostada.
Sometimes my husband likes to put a little extra on, but for me and my kids, I usually just do 1/4 cup of the chicken mixture.
Step 6: Sprinkle on 1 Tablespoon red onion, 1 Tablespoon tomato and 1 Tablespoon cilantro on top of each tostada.
If you, or you kids, don't like these ingredients, you could easily take or swap them out.
Step 7: Bake for 6-8 minutes. Turn oven to high broil and broil for 1-2 minutes.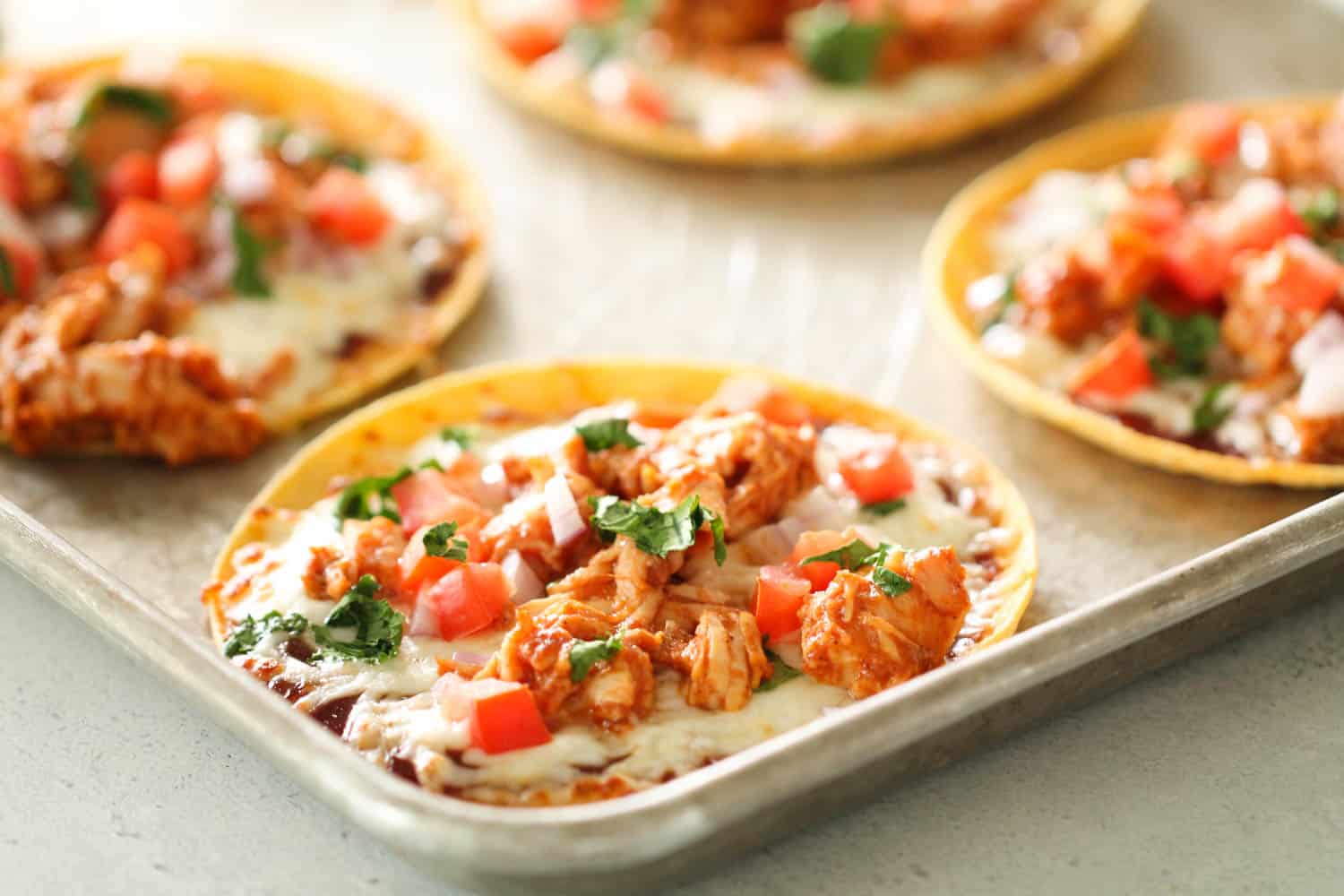 This recipe is so easy to adapt to how many people you are feeding. My husband and I will each eat two of these for a meal, and are perfectly satisfied.
You could also eat one for a snack. Or three. Doesn't matter how many you eat, we don't judge, they are just that good.