These are the BEST Instant Pot Sloppy Joes you will ever have! They are full of flavor and come together in just a few minutes in your pressure cooker.
There are so many reasons why these are the BEST Instant Pot Sloppy Joes!
Not only does the Instant Pot do most of the work for you, but they are also loaded with such great flavor.
They are the perfect budget-friendly dinner recipe to make on those busy weeknights and know that everyone, even your picky eater will enjoy dinner.
It's also great to have an Instant Pot beef recipe handy, especially since it seems like there are a lot of Instant Pot chicken recipes.
But, since the Instant Pot has the SAUTE function, you can even brown the meat in one spot, making this recipe super simple.
Need more easy Instant Pot recipes?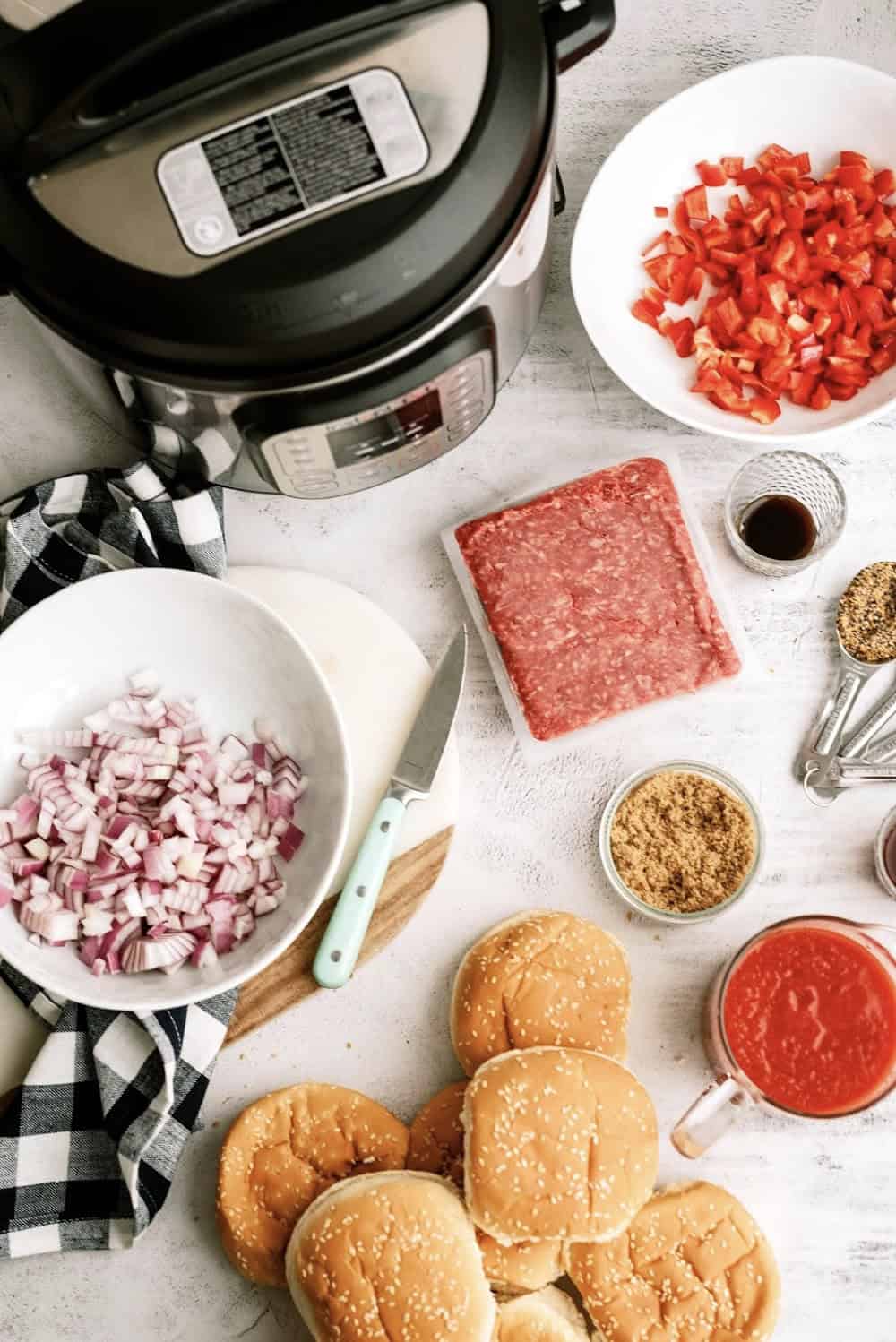 Ingredients Needed For The BEST Instant Pot Sloppy Joes:
Butter
Lean ground beef (or ground turkey)
Diced red bell pepper
Diced red onion
Brown sugar
Red wine vinegar
Steak seasoning
Worcestershire sauce
Tomato sauce
Hamburger buns
If you need a recipe for homemade steak seasoning, check out this wonderful homemade recipe: homemade steak seasoning recipe.
How To Make The BEST Instant Pot Sloppy Joes:
Plug in your Instant Pot and press the SAUTE button and then add in the unsalted butter and let it melt completely.
When the butter is done melting, add in the ground beef, red bell pepper, diced red onion, and cook everything together, breaking up the meat as it cooks.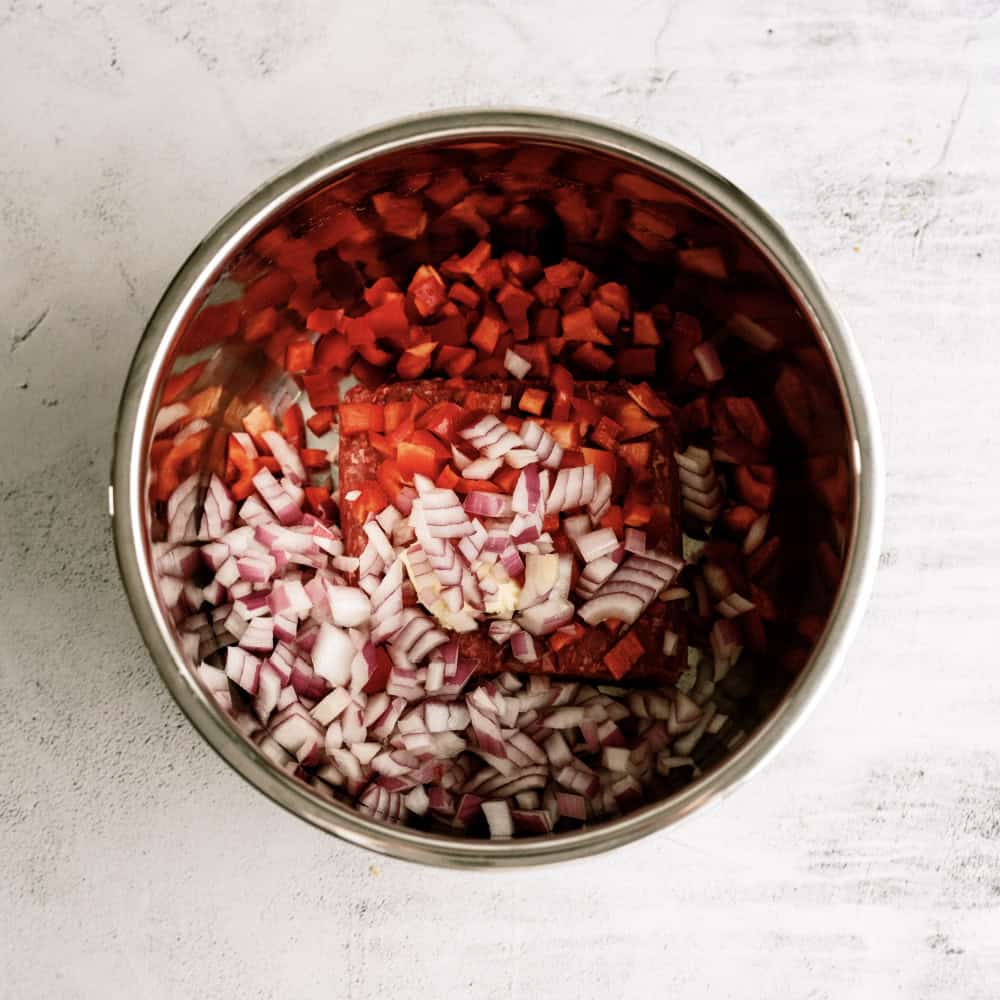 Once the meat is browned, press the CANCEL button.
In a medium bowl, mix together the brown sugar, red wine vinegar, steak seasoning, Worcestershire sauce, and tomato sauce.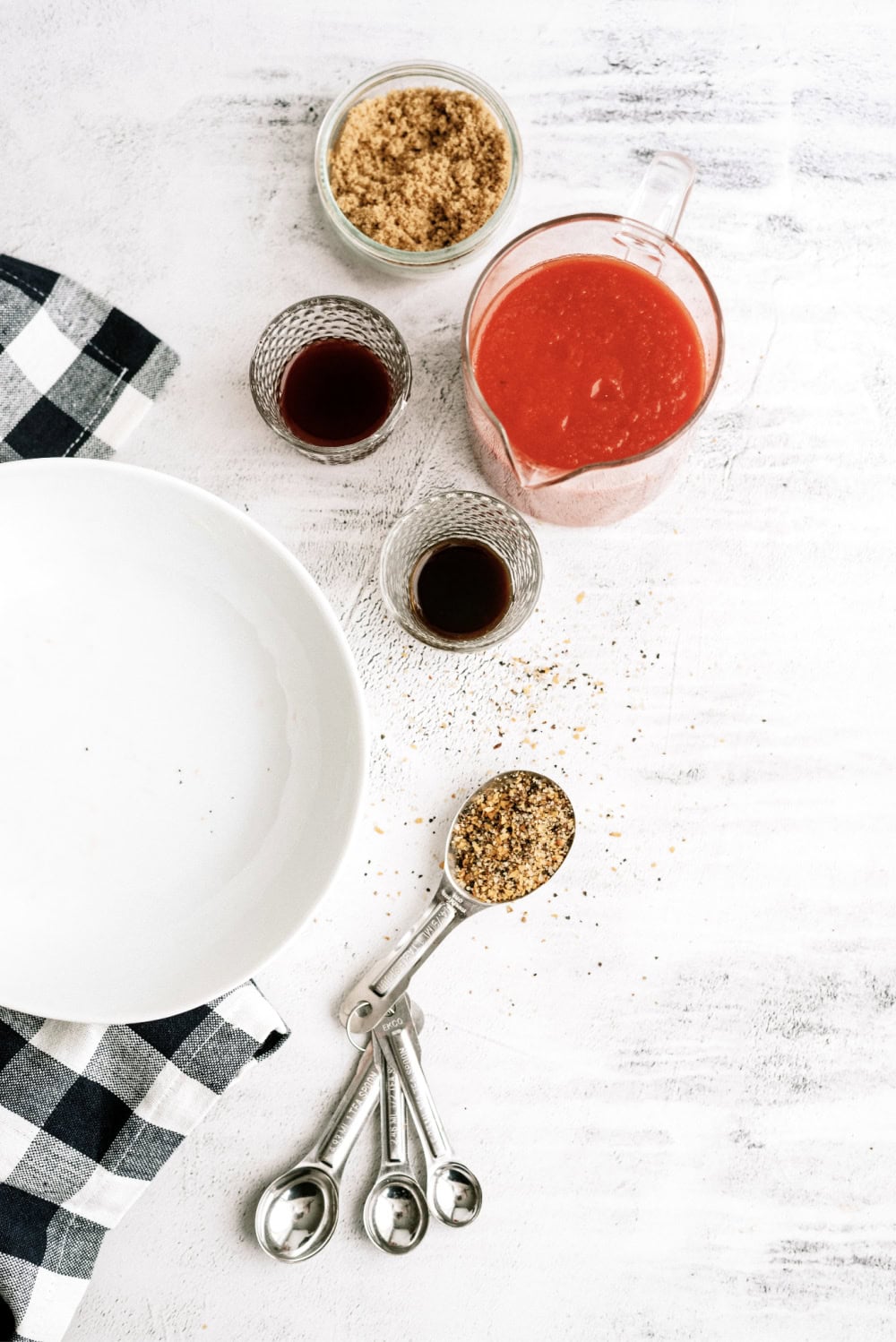 Pour the sauce into Instant Pot, covering the meat, and stir everything together.
Once everything has been mixed together, place the lid on the Instant Pot and turn the valve to the SEALING position.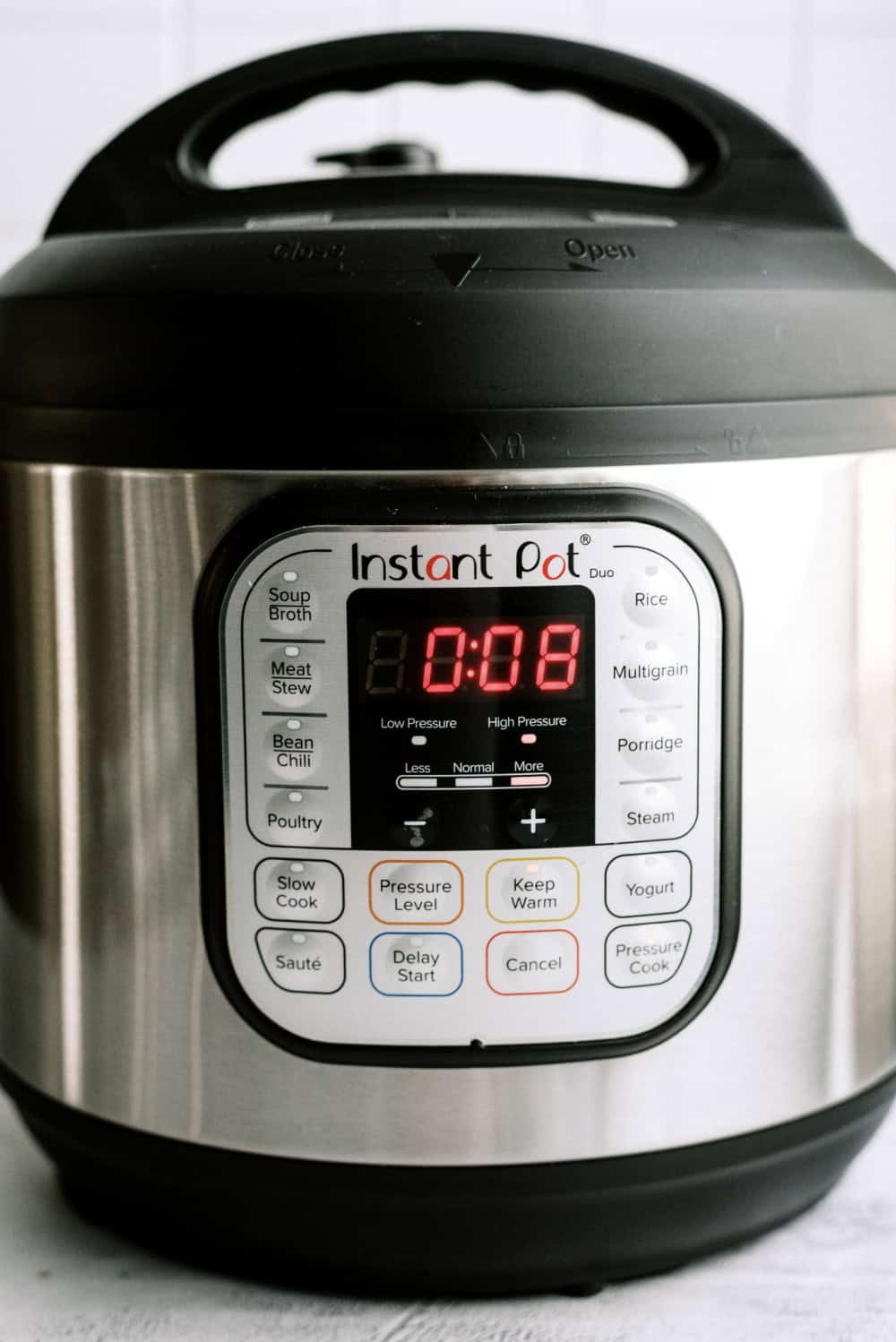 Then, press the MANUAL button and set the timer for 8 minutes.
After the timer goes off let the Instant Pot natural release for 10 minutes and then move the valve to the VENTING position to release the remaining pressure in the Instant Pot.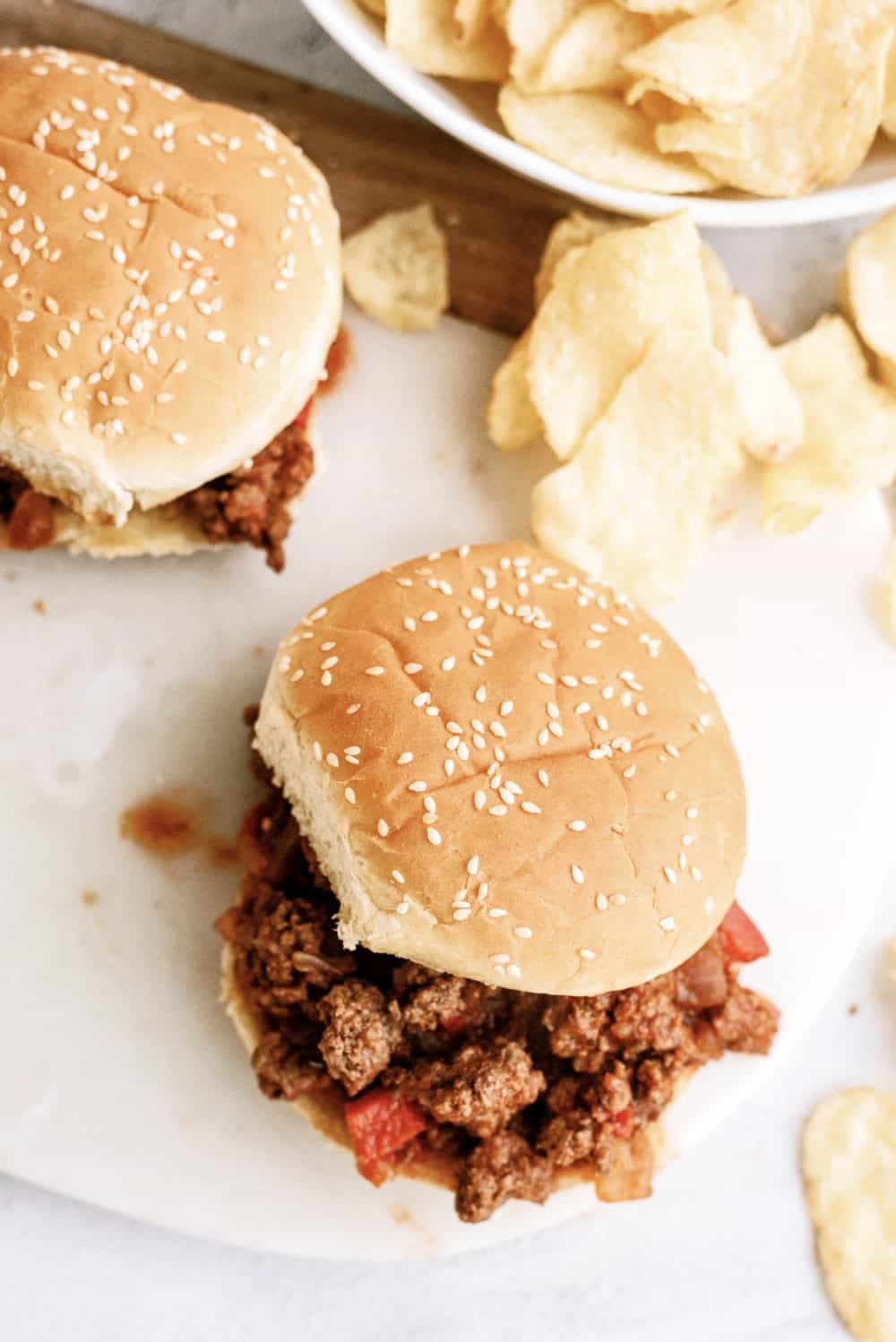 When the pressure is all out, remove the lid, stir the meat up and serve it on your favorite buns and toppings (I love a slice of American cheese on mine, but my husband loves crushed up Doritos – don't knock it until you try it!) and enjoy!
What to serve with Instant Pot Sloppy Joes?