I love using recipes that don't require a lot of clean up.  These one pan dinner recipes are easy, delicious and don't leave you with a heaping pile of dishes!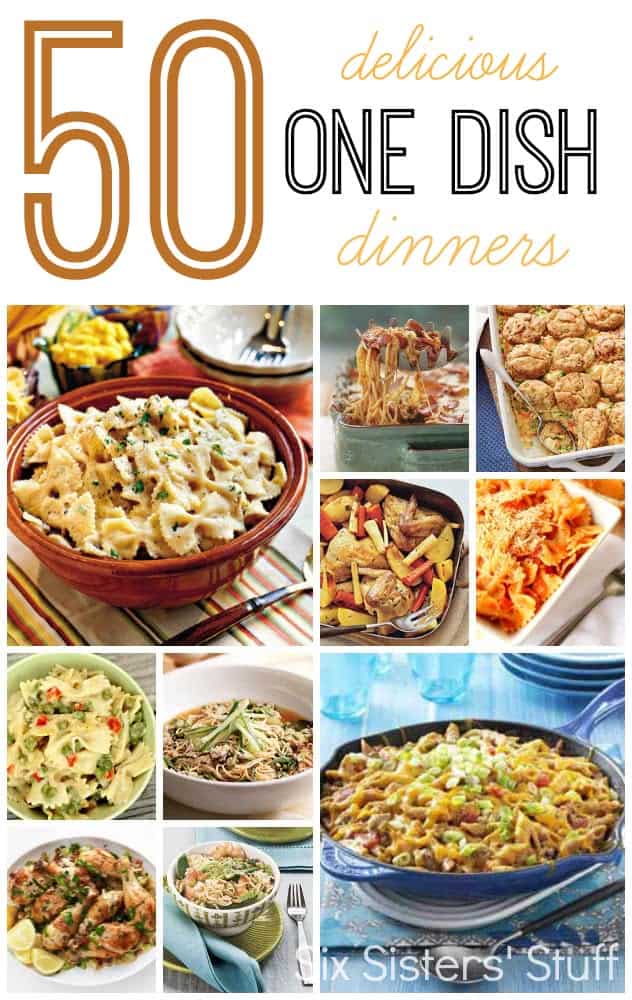 Here are 50 one dish dinners your family will LOVE:
Creamy Chicken and Pasta
Spinach Ravioli Lasagna
Creamy Skillet Pasta
Peanut-Broccoli Stir-Fry
Mustard Roasted Chicken and Vegetables
One Dish Spaghetti
Philly Cheesesteak Sloppy Joes
Easy Enchiladas
20-Minute Skillet Lasagna
Italian Brunch Casserole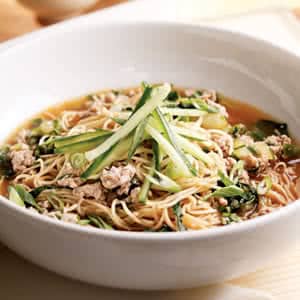 Chinese Noodles
Summer Tortellini Salad
Spinach and Feta Pasta
Pizza Spaghetti Casserole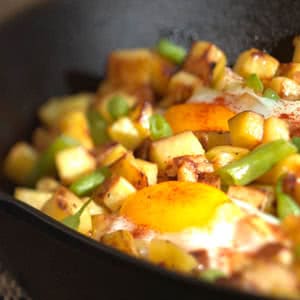 Crispy Potatoes with Green Beans and Eggs
Tuscan Pasta with Tomato-Basil Cream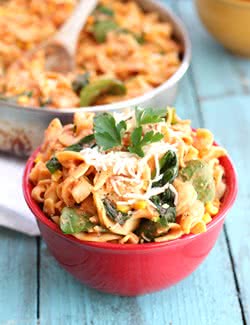 One Skillet Pasta
Noodle Bowl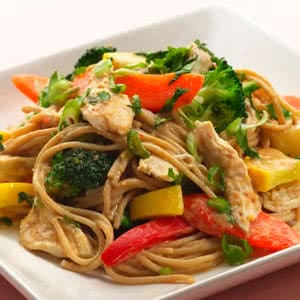 Peanut Noodles with Chicken and Vegetables
Tomato and Beef Casserole
Spanish Chicken and Rice
Chicken and Bow Tie Pasta
Korean Beef and Rice
Black Bean Chili
Cumin Chicken with Black Beans
Beef and Vegetable Stir-Fry
Chicken Club Quesadillas
Stove Top Italian Macaroni
Skillet Sausage and Rice
Super Sloppy Joes
Pan Roasted Chicken
Skillet Chicken Pot Pie
Quick Chicken and Dumplings
Sweet and Spicy Pork
Chicken Pot Pie with Bacon Cheddar Biscuits
One Skillet Lasagna
Veggie Sausage Skillet
King Ranch Chicken Mac and Cheese
Cinnamon Apple Pork Chops
Szechuan Chicken
White Chicken Chili
Cheeseburger Pasta
Classic Chicken Soup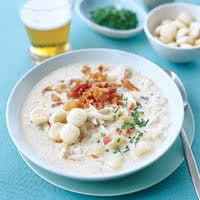 Bacon and Crab Chowder
Skillet Pork Chops with Apples and Onions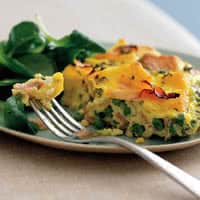 Ham and Peas Casserole
Santa Fe Soup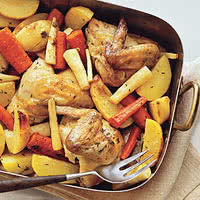 One Pan Chicken Dinner
One Pot Tomato Basil Pasta
One Pot Spaghetti Dinner
What is your go-to one dish dinner?!