This Peach & Berry Crisp is made with juicy peaches and berries and topped with a brown sugar and oatmeal crumble. This delicious dessert is even better with a scoop of vanilla ice cream on top!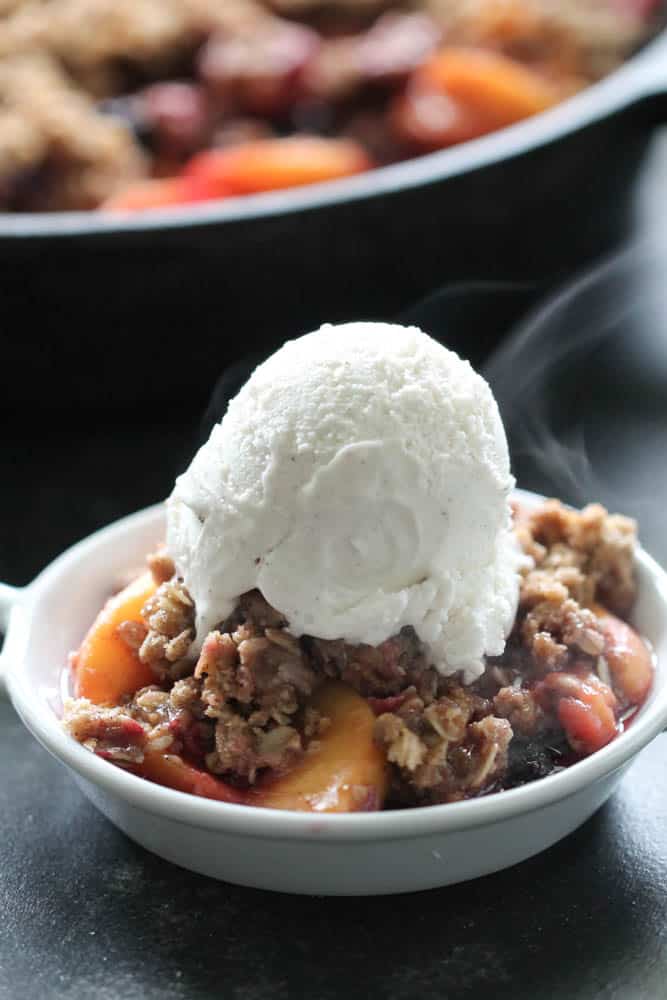 I love peach season, but hate how quickly it comes and goes! Luckily, this Peach & Berry Crisp is made using frozen peaches and berries so you can make it anytime of year.
My husband loves our Slow Cooker Peach Cobbler and our Peach Cobbler Dump Cake, but this easy dessert is his new favorite treat.
How to Make Peach and Berry Crisp:
I don't know why I haven't made this Peach & Berry Crisp sooner! It only take a few minutes to throw together and uses a handful of simple ingredients.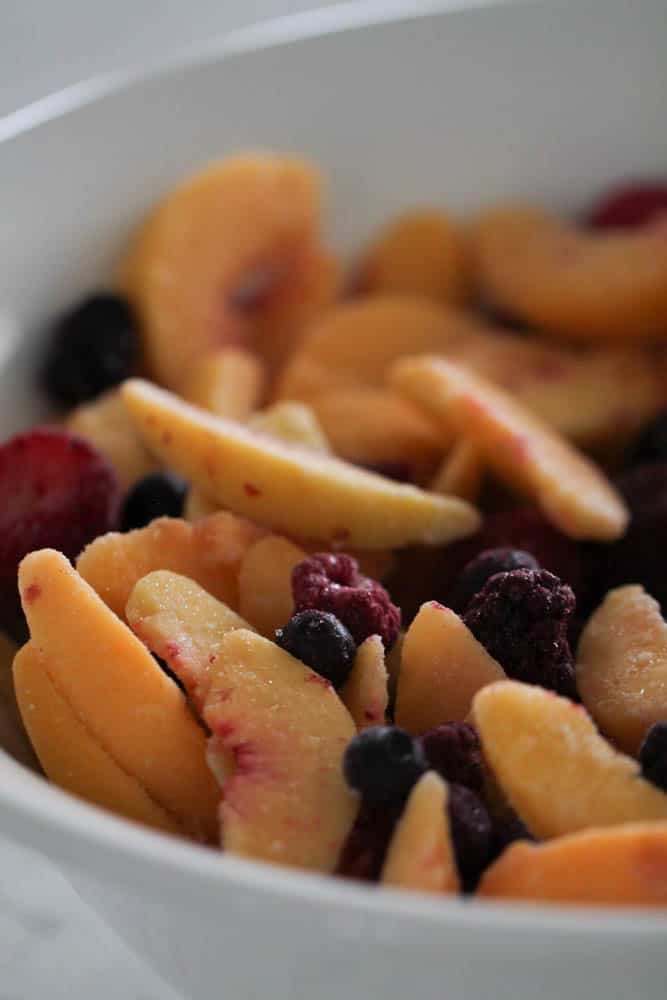 This recipe could be made using fresh fruit, if desired. To keep it simple, I mixed together frozen peaches, a bag of frozen berry medley and lemon juice in a large bowl.
If you are using fresh fruit, I would suggest using 2 cups of fresh peach slices and 2 cups of berries. You could substitute the berry medley for blackberries, blueberries or more peaches!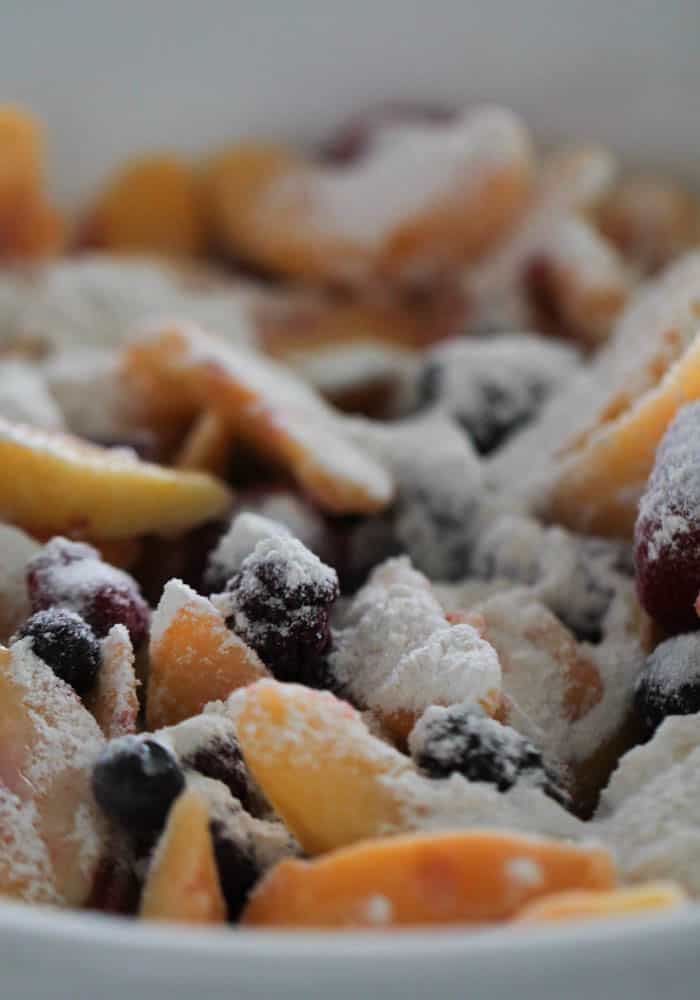 Next, sprinkle on some flour and sugar and mix until the fruit is all coated. The coating will be very thin, so do your best to try and evenly coat all the fruit. This will thicken the fruit filling so it holds it's shape better and can be served easier.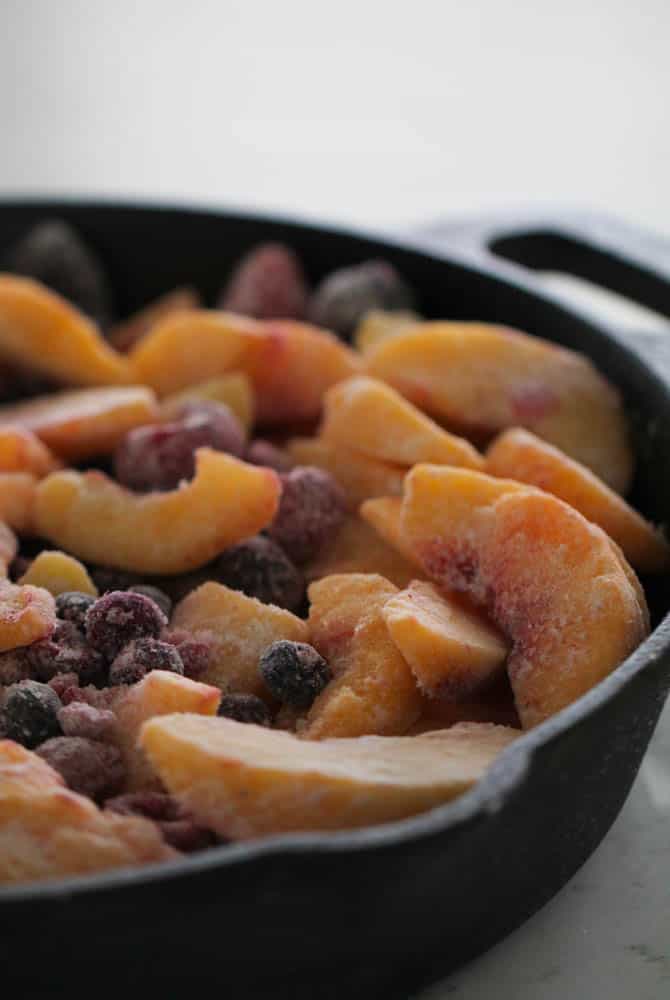 Pour the fruit mixture into a 9×13-inch baking dish sprayed with nonstick cooking spray or a nonstick skillet. Set aside.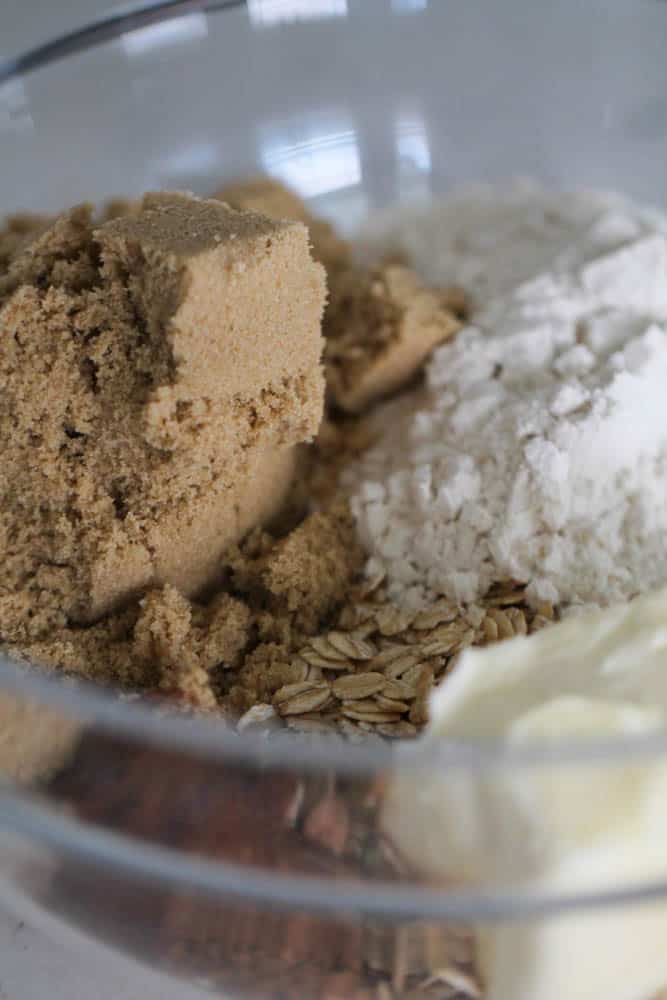 To make the brown sugar topping, mix together old fashioned oats, brown sugar, flour, cinnamon, nutmeg and softened butter using a pastry cutter or a fork.
Keep mixing or cutting into the mixture until crumbs form.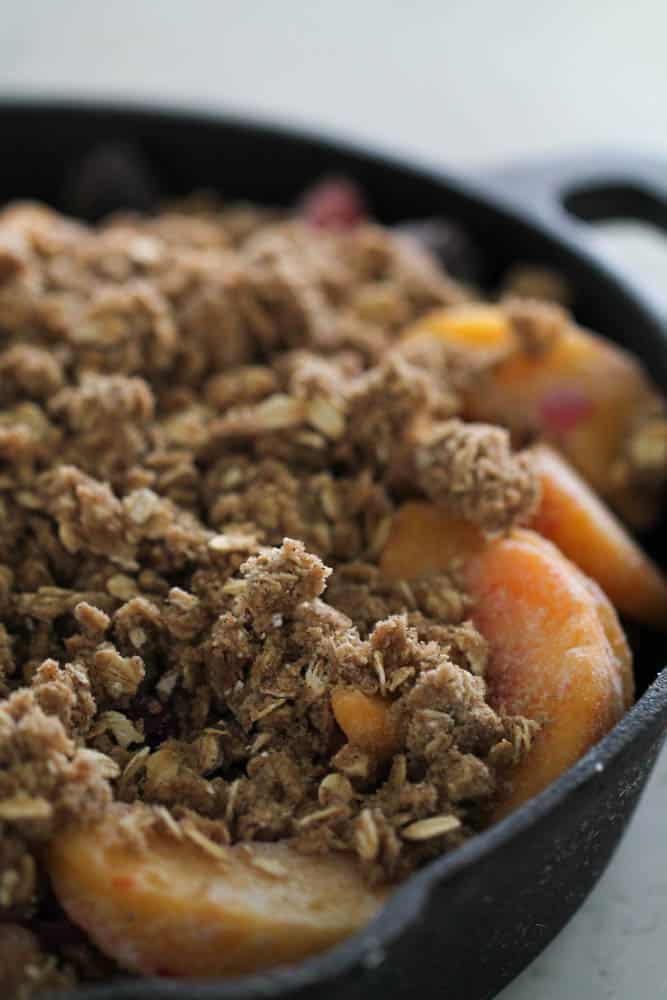 Sprinkle the crumb mixture all over the top of the fruit.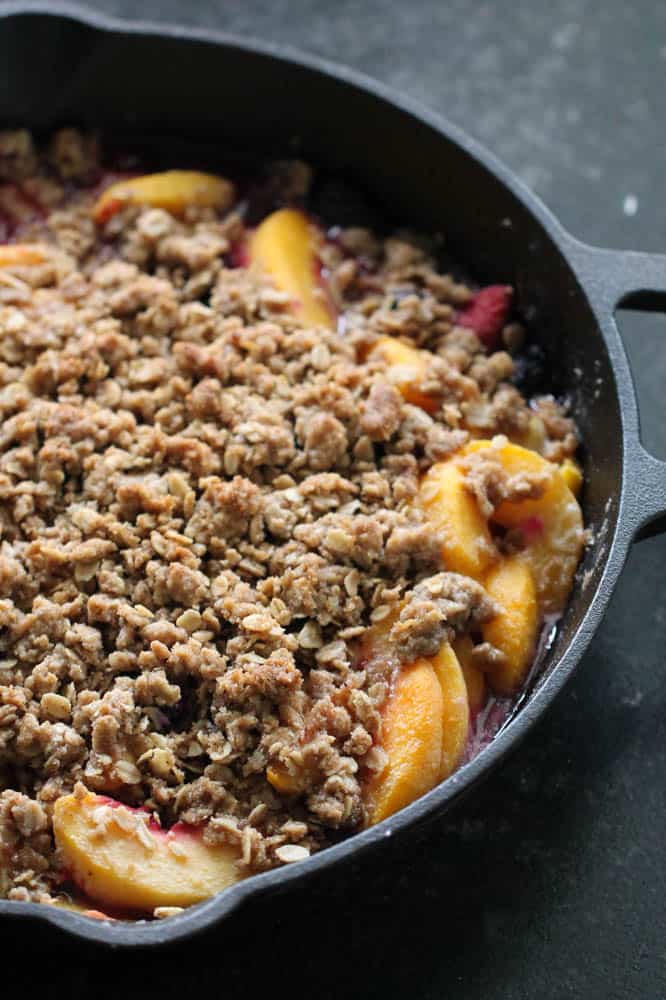 Bake at 350 degrees F. for 30 minutes or until the fruit is bubbling and the topping is golden brown. Be sure to not overcook to avoid burning the crumble topping.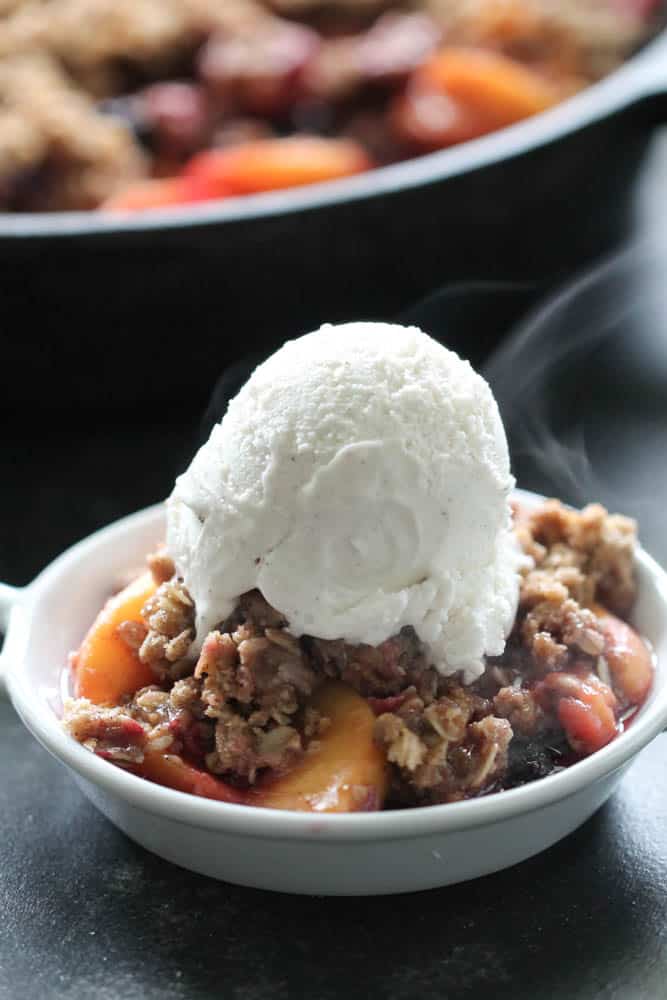 Our family loves to eat this Peach & Berry Crisp with a scoop of vanilla ice cream on top while it's warm. It is absolutely amazing.