Our Strawberry Granola Yogurt Bark is a protein-packed, healthy treat you and your kids will love. Just four ingredients and a few minutes is all it takes to throw it together.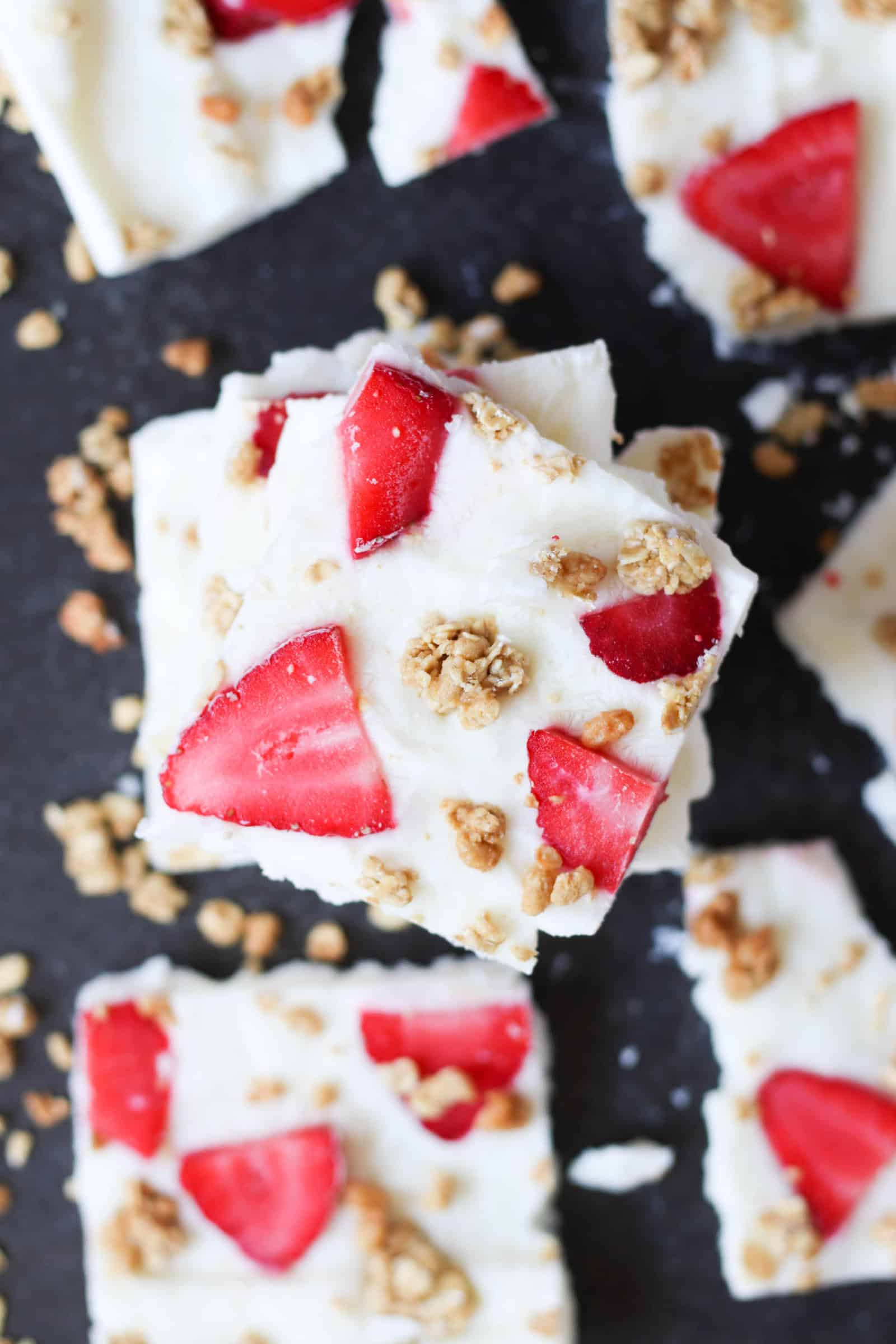 If you're looking for the perfect cool snack that's full of protein, calcium, vitamin C, and antioxidants – our strawberry granola yogurt bark is for you.
The creamy greek yogurt freezes perfectly and pairs great with the crunchy granola and naturally sweet strawberries, making it the perfect treat after a long day of school or when you need a quick afternoon pick-me-up.
Want to make homemade yogurt? Try our Instant Pot Yogurt
How to make Strawberry Granola Yogurt Bark:
In a small bowl (or even in the yogurt container), mix together honey and yogurt.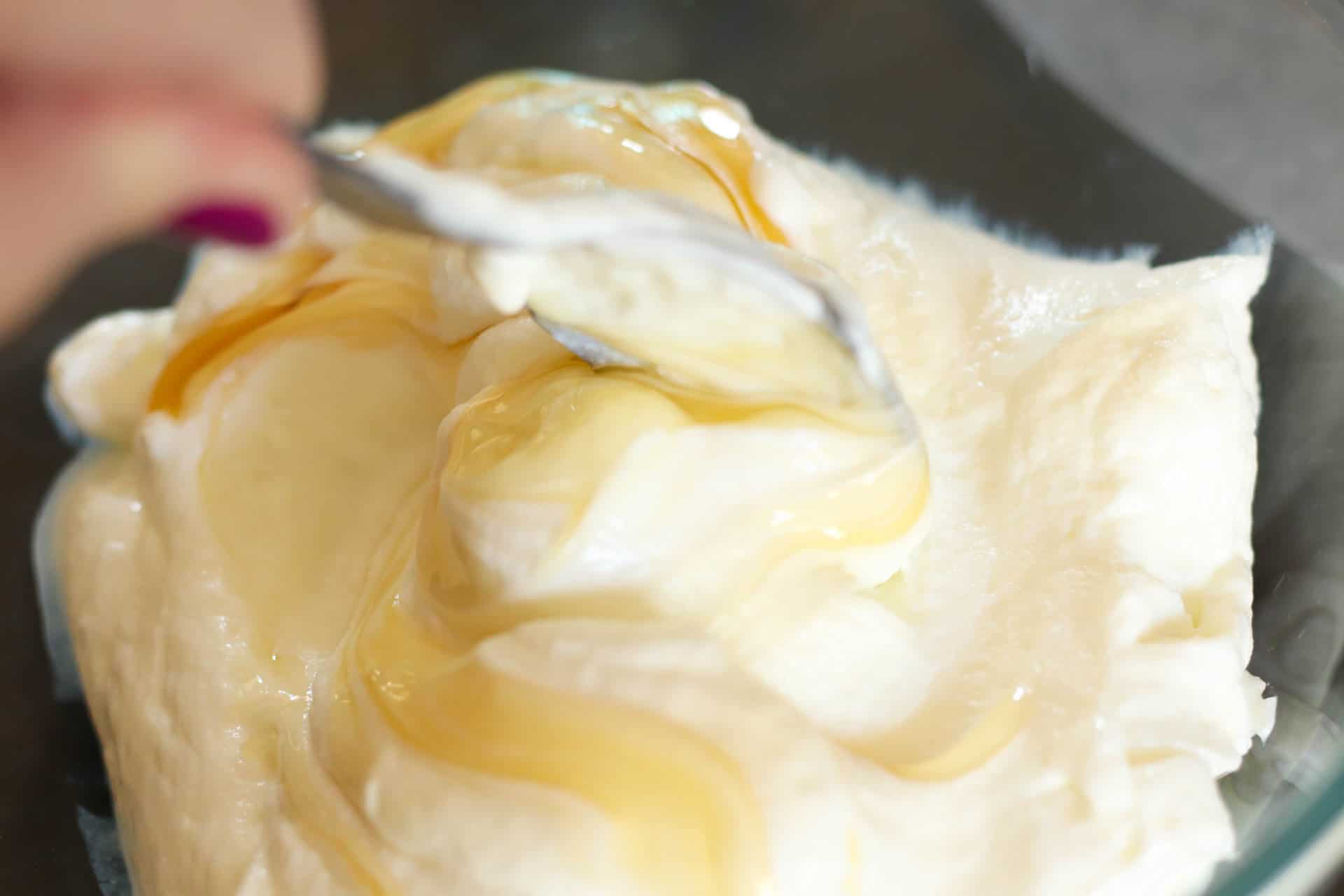 Spread the mixture into the bottom of a 9×13″ pan that has been covered in aluminum foil or parchment paper.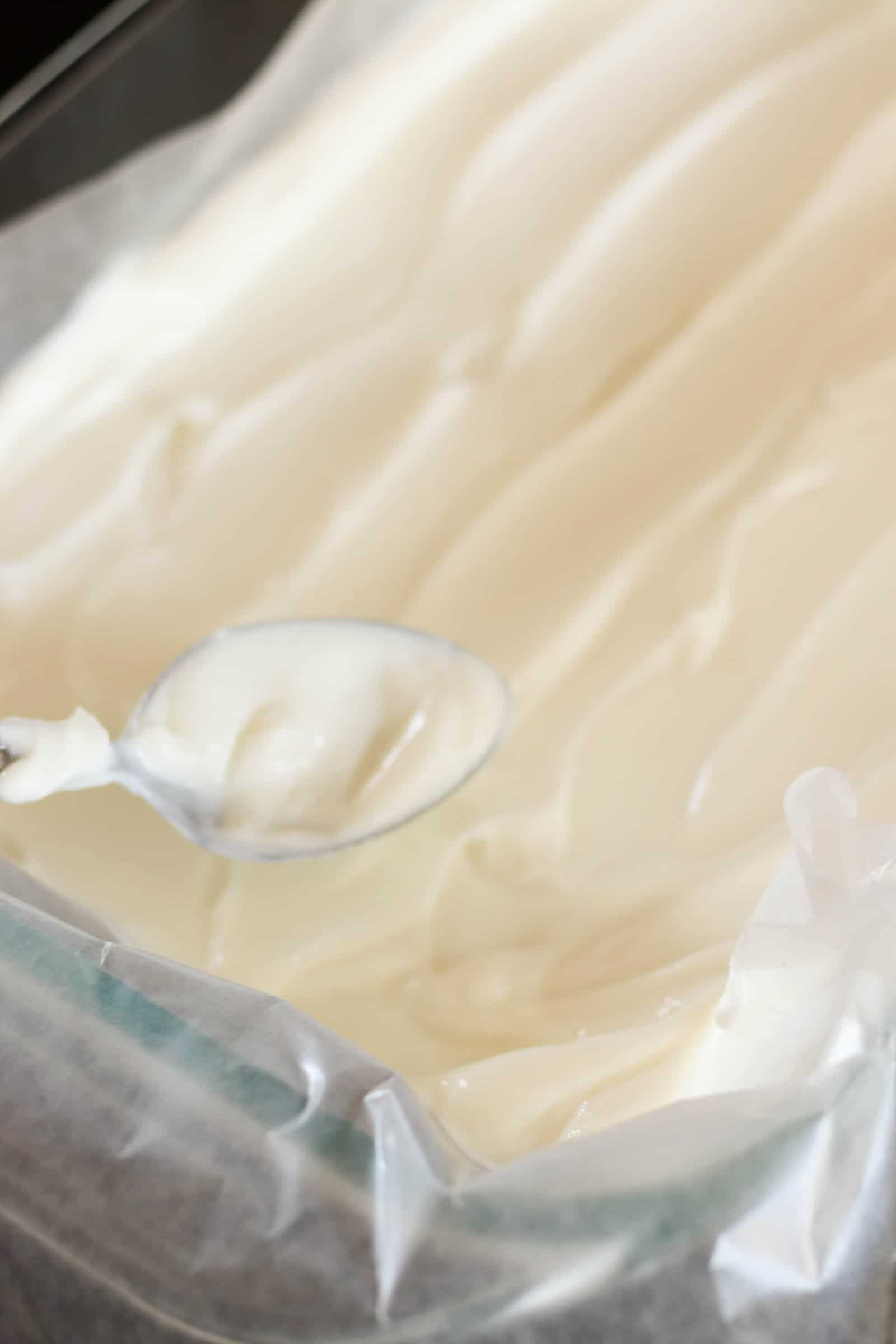 Sprinkle the strawberries and the granola over the top of the yogurt, slightly pressing it into the yogurt with your hands.
Freeze for about 1 hour, or until completely frozen.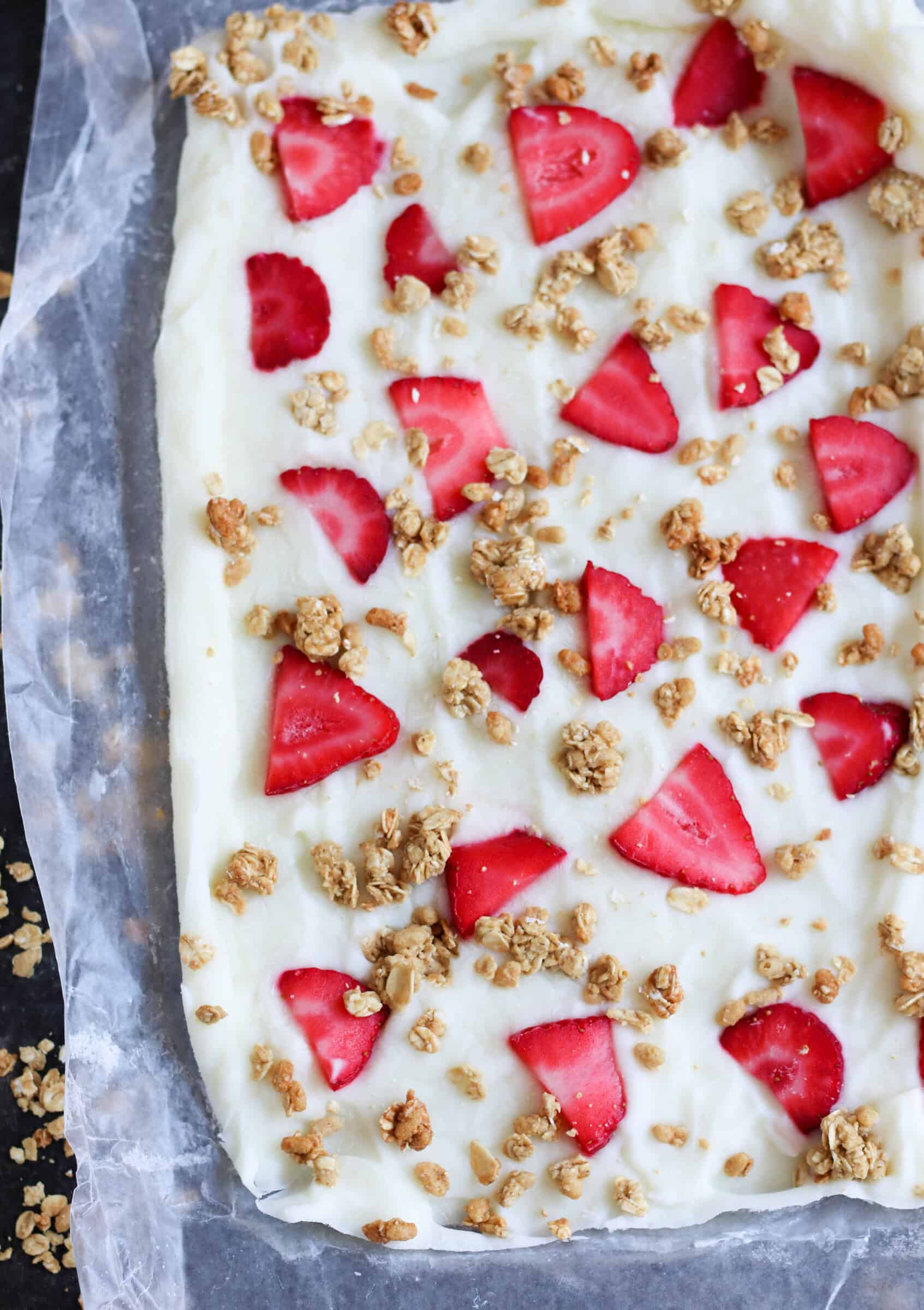 Remove from freezer, and cut or break into about 12 slices (I used a pizza cutter). Serve immediately, or keep in freezer in a freezer-safe container or bag for up to 30 days.