These No-Bake Chewy Chex Bars are PERFECT for an after school snack - with only 5 ingredients and no oven required, they are EASY!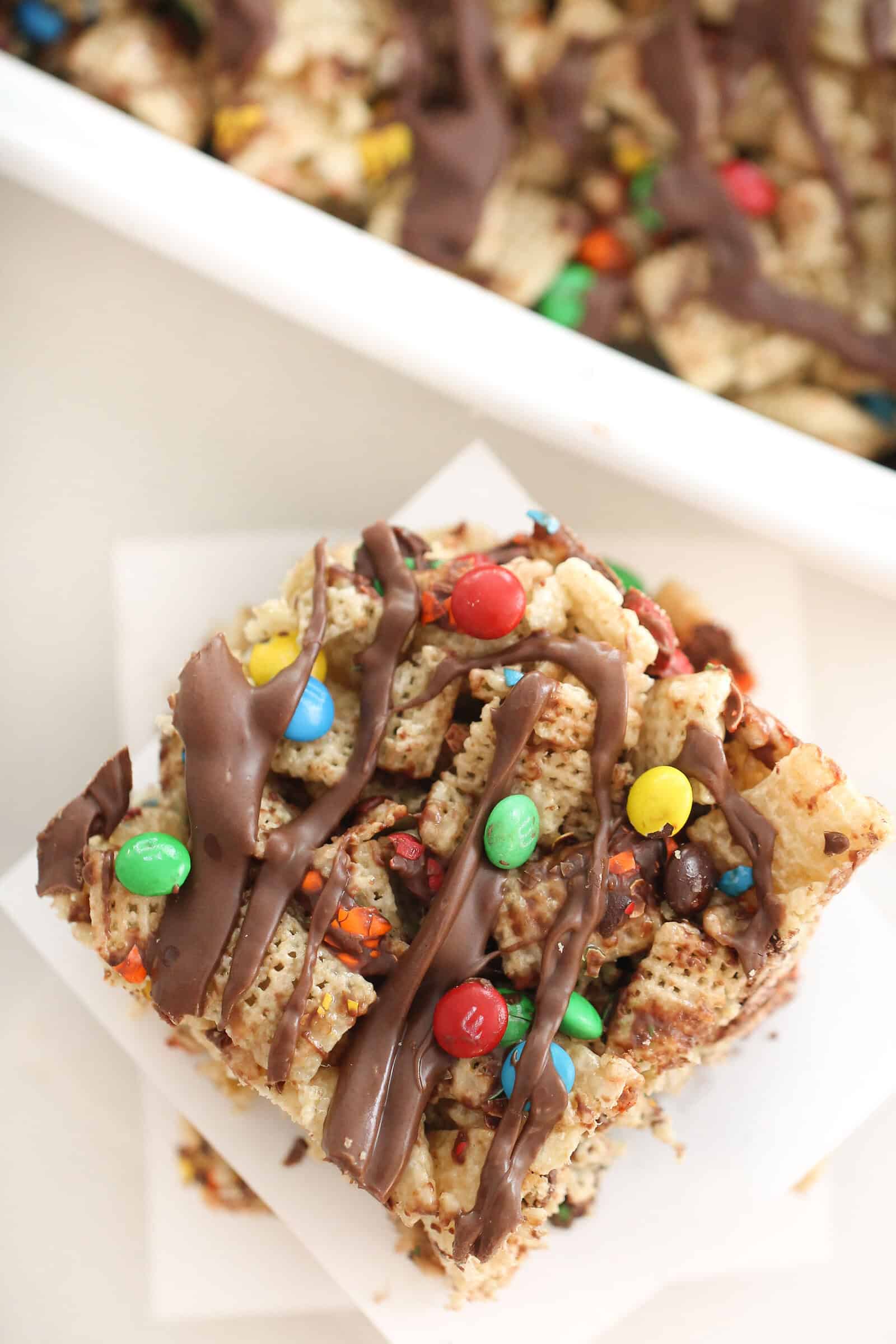 We love easy no-bake desserts and these Chewy Chex Bars have quickly become one of our go-to recipes!

How to Make No-Bake Chewy Chex Bars:
Here are the 5 ingredients you need to make these delicious bars.
Rice Chex Cereal
Marshmallows
Butter
Chocolate chips
Candy coated chocolate (M & M's)
The first thing you want to do is get a big bowl and microwave the butter.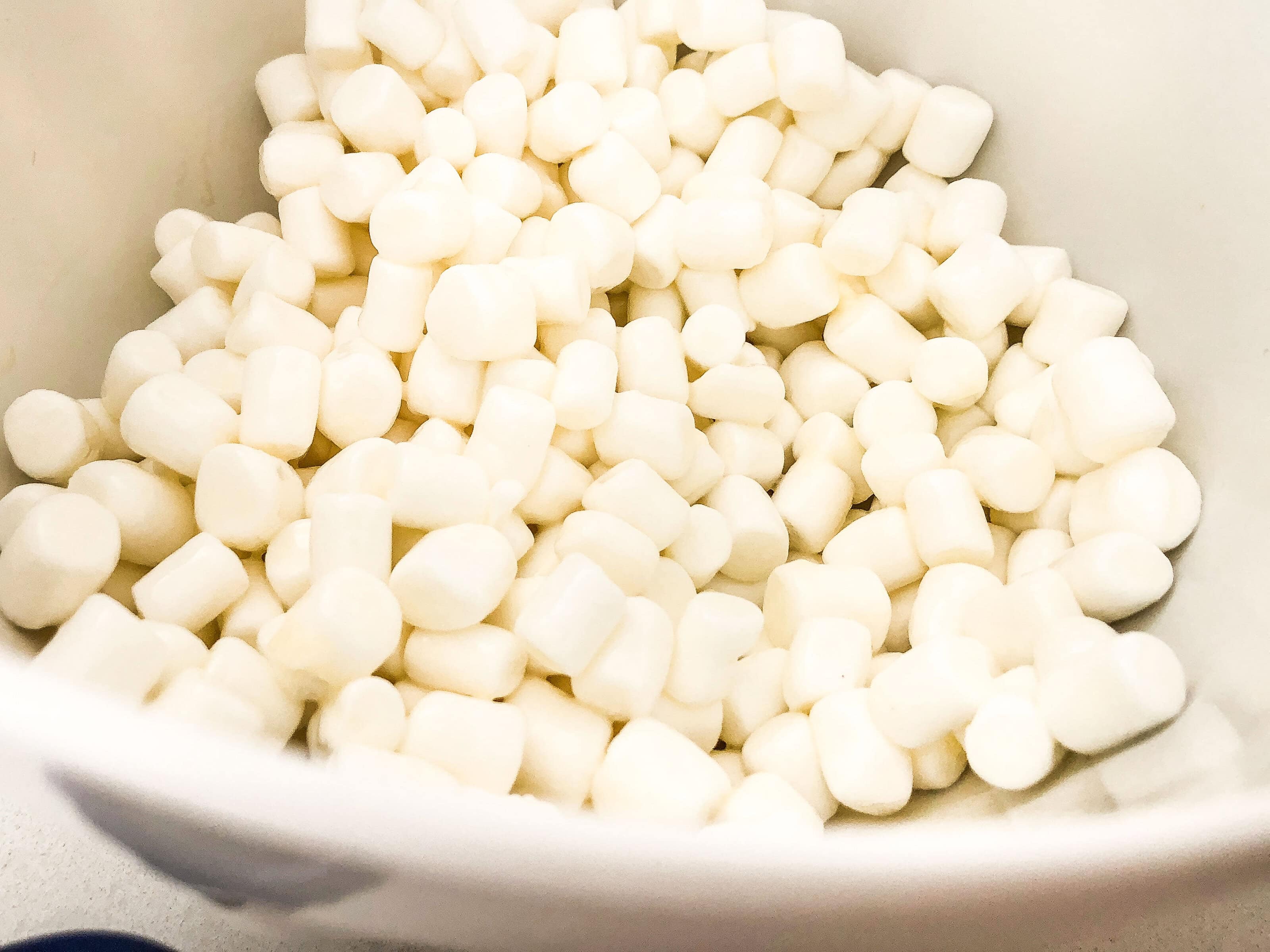 Once your butter is melted, go ahead and mix in the marshmallows. I used 4 cups of mini marshmallows, but you could use 4 cups of big marshmallows instead.
Stick the butter covered marshmallows in the microwave and cook until they are melted (it takes about 1 minute).
Next add the Chex Mix Cereal and mix it together softly. You don't want to mix it too hard or you will crush all the Chex Mix Cereal.
After you mix it all together, add in about 1 and 1/2 cups of the candy-coated chocolates. Many of the chocolates will crack and melt when you mix it in, so try to mix softly.
Press the Chex mixture firmly into a 9×13 pan. Sprinkle the rest of the candy on top and press those in gently on the top of your bars.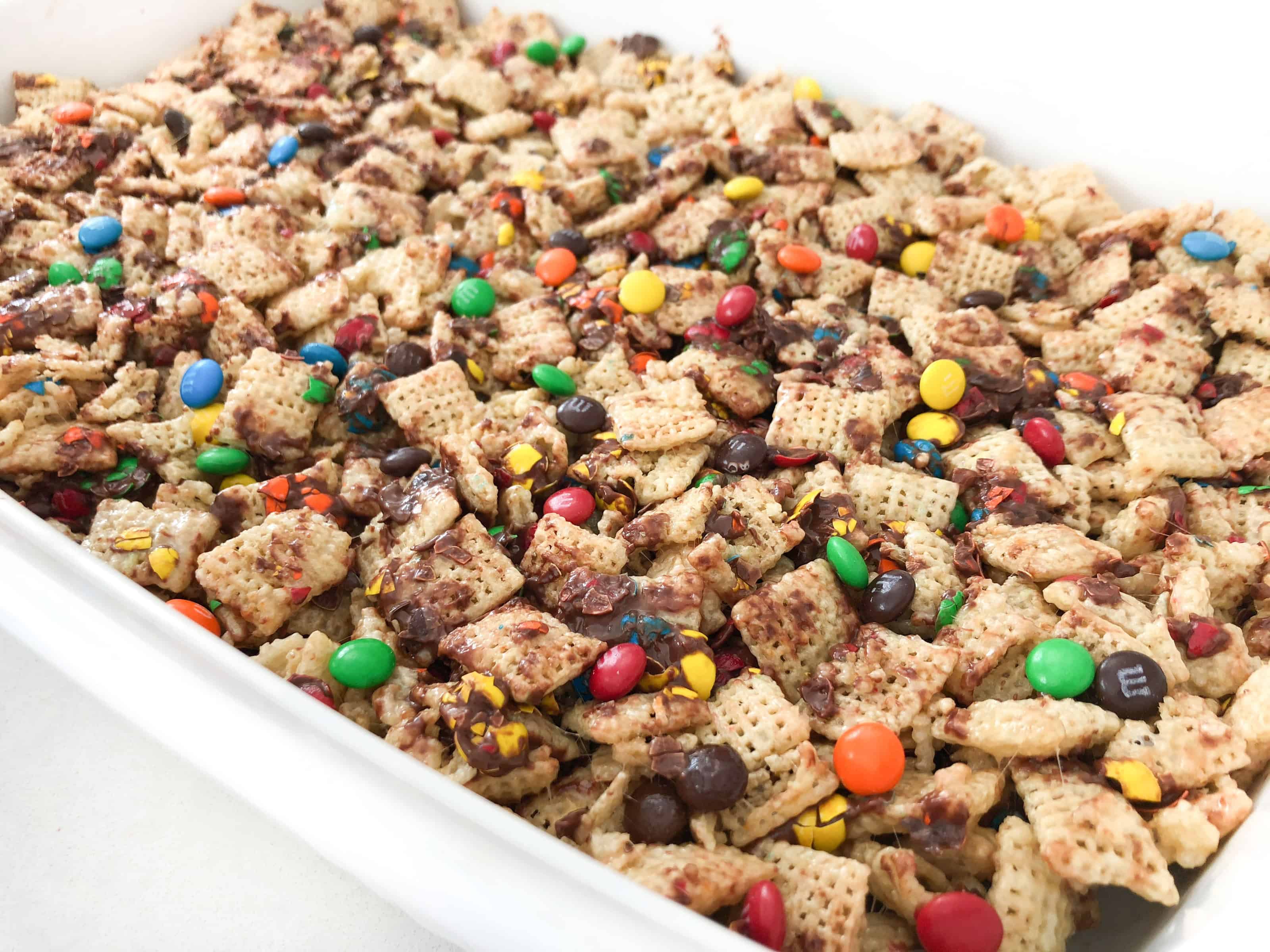 Now it is time for my favorite part – the chocolate drizzle! Melt your Chocolate chips in the microwave and drizzle it right on top of your Chex Bars.
Let them cool and let the chocolate harden a little bit before serving them. You can even throw them in the freezer for a few minutes to make the chocolate harden even faster!

Love cooking as much as we do? Join our FREE private Facebook Group: Six Sisters' Dinner Club!