Our Grandma used to make the BEST Ground Beef Goulash! We just made that recipe even easier, you'll love this Instant Pot Goulash!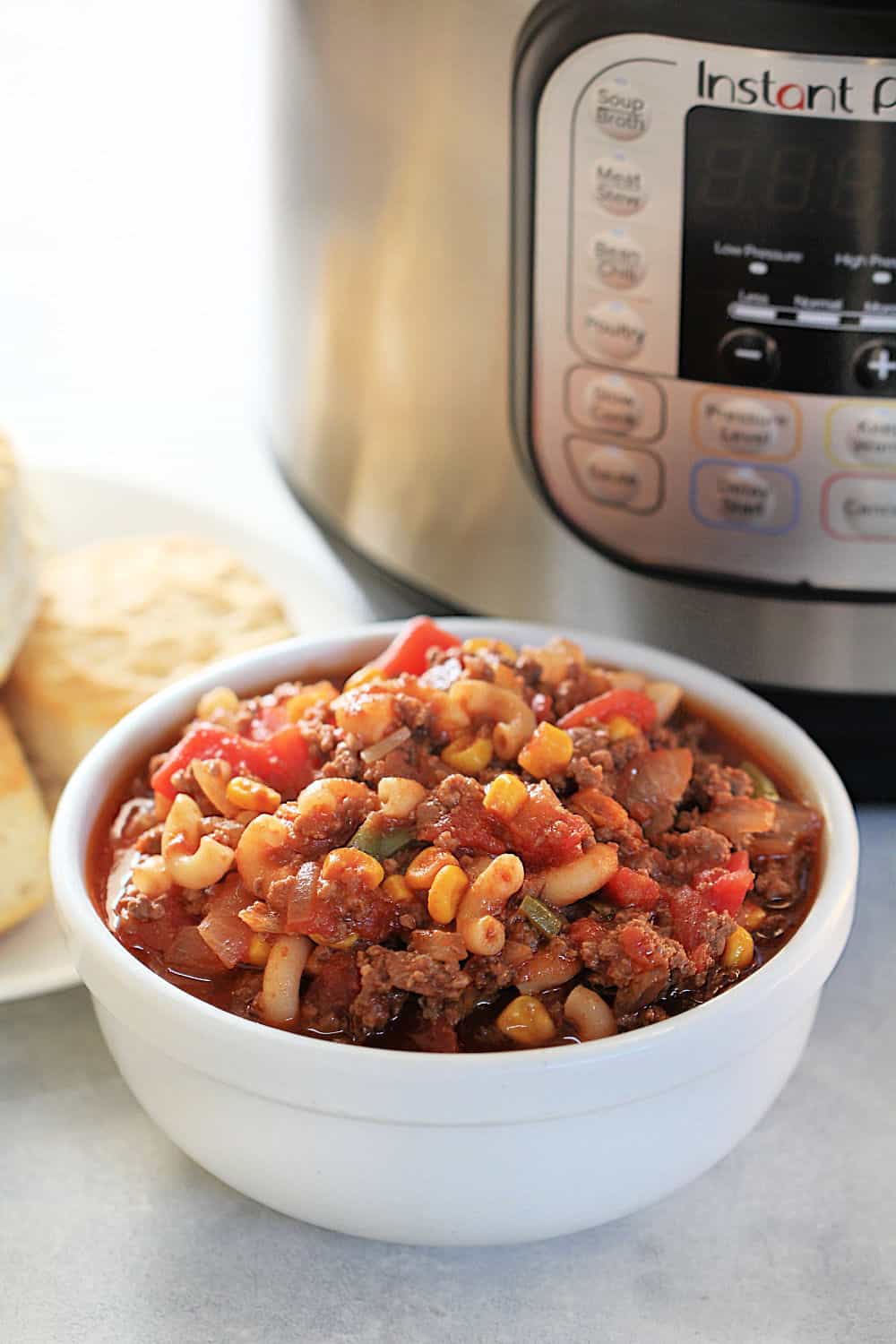 Our Grandma used to make the BEST Ground Beef Goulash! Full of flavor and the perfect comfort meal. We love that Stove Top Goulash recipe so much we created it in the Instant Pot!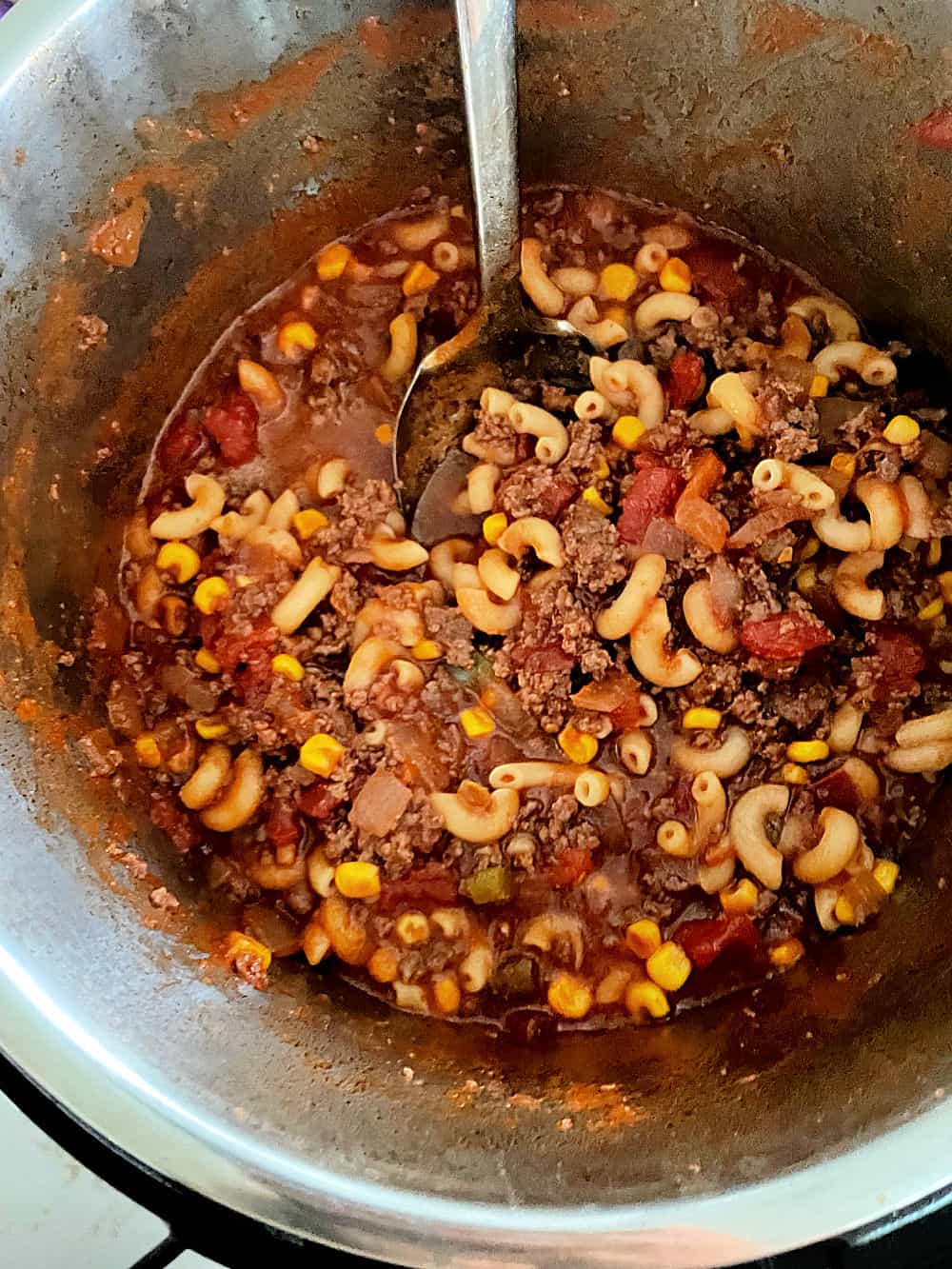 Goulash originally came from Hungary and it was a soup or stew that consisted of meat and peppers seasoned with paprika and other herbs and seasonings.
In America, goulash is usually made with ground beef, elbow macaroni, and tomatoes (either tomato sauce, tomato soup, and/or tomato paste).
I love that this dish is hearty and comforting, but it's also perfect if you are trying to eat on a budget.
This isn't your typical Hungarian goulash, but it's delicious all the same. You'll also love our Cheeseburger Macaroni Recipe!
Ingredients needed to make this Instant Pot Ground Beef Goulash:
1 1/2 pounds ground beef1 onion, diced
1 green bell pepper, diced
15 ounces canned corn, drained (1 can)
29 ounces tomato sauce (1 large can)
30 ounces diced tomatoes (2 cans), undrained
1/3 cup brown sugar
2 1/2 Tablespoons soy sauce
1 1/2 Tablespoons Worcestershire sauce
1 teaspoon salt (or more to taste)
1/2 teaspoon ground black pepper (more or less to taste)
1/2 teaspoon garlic powder
2 cups elbow macaroni, uncooked1-2 cups beef broth
How to make this family favorite Ground Beef Goulash:
Press the SAUTE button. When the pot is hot, add in the ground beef, onions, and green pepper. Cook until beef is no longer pink. If desired, drain grease.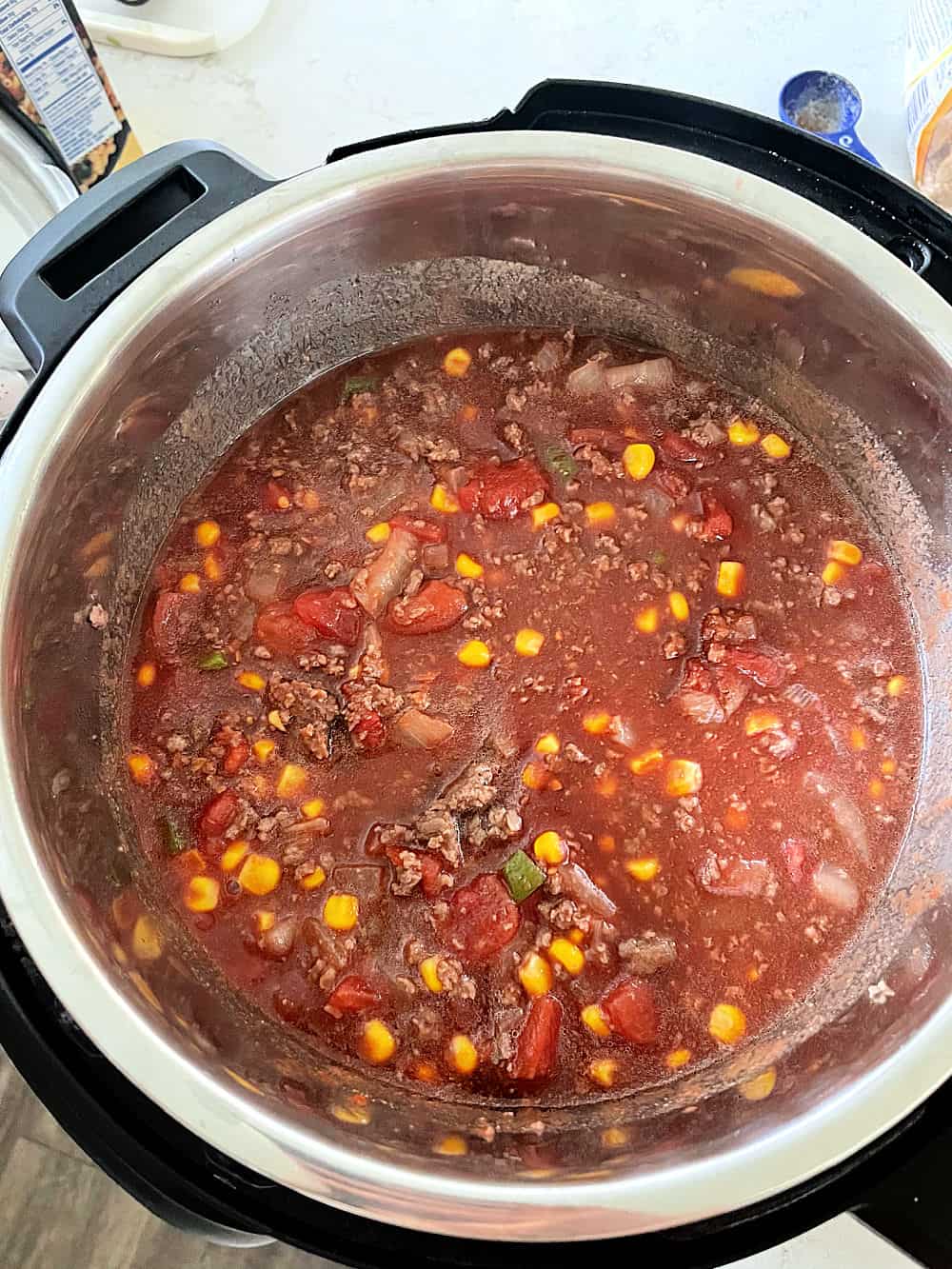 Add in corn, tomato sauce, diced tomatoes, brown sugar, soy sauce, Worcestershire sauce, salt, pepper, and garlic powder.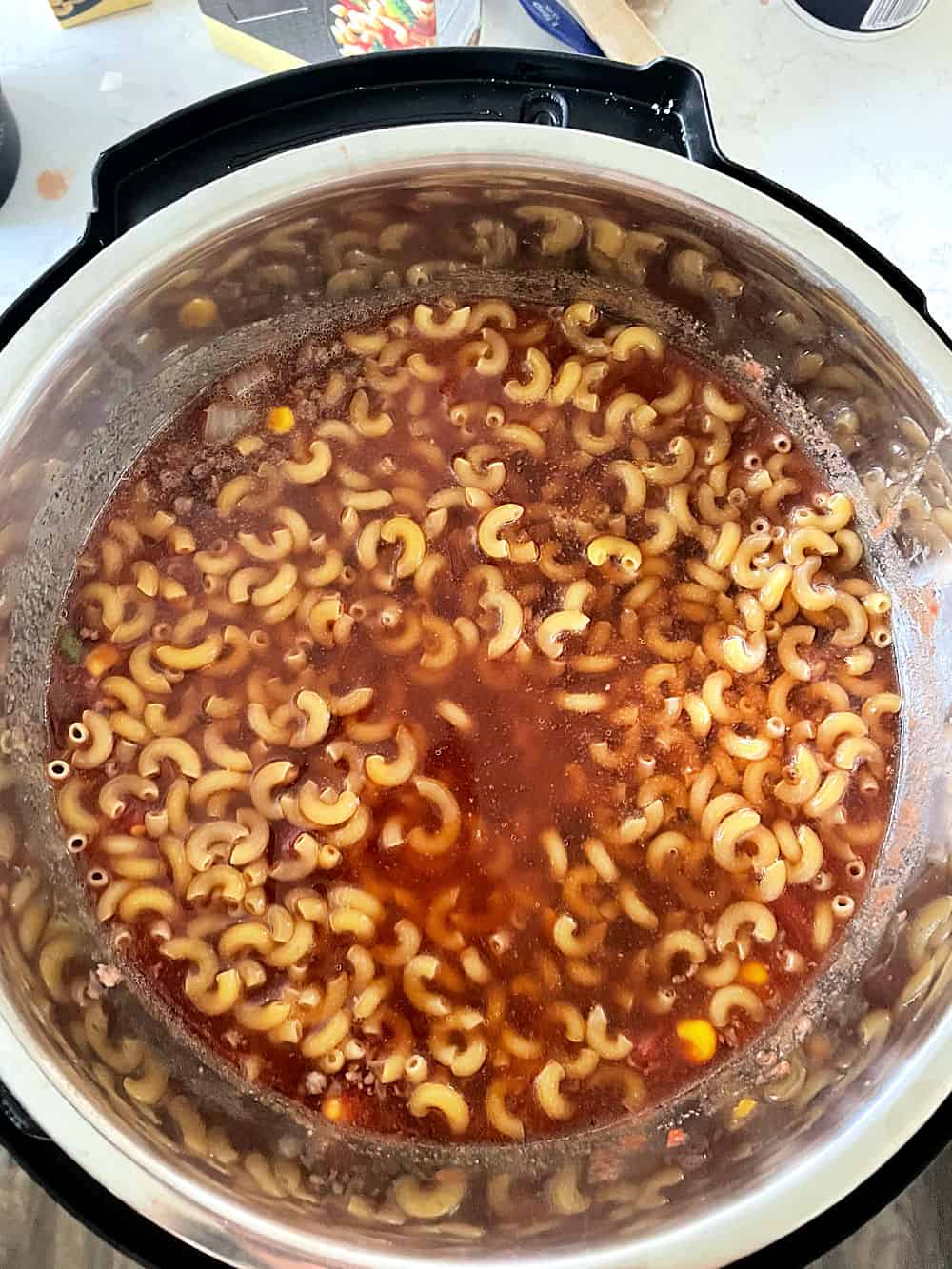 Add uncooked macaroni noodles on top, then pour beef broth on top of macaroni. DO NOT STIR, but press down the macaroni so that it's all covered in liquid as much as possible.
Place the lid on top of the Instant Pot and turn the knob to SEALING (not venting).
Press the MANUAL or PRESSURE COOK button and set the timer for 4 minutes.
Do a QUICK RELEASE of the pressure when the timer is done (move the knob to VENTING to let out all the steam).
Remove the lid and stir everything together.
If desired, you can serve this with shredded cheddar cheese on top.