This Easy Caprese Pasta Bake is the perfect dish for all your pasta lovers. If you love anything Caprese, you are going to LOVE this recipe. It's so cheesy and creamy with the perfect amount of texture. This recipe is always a hit at family dinner.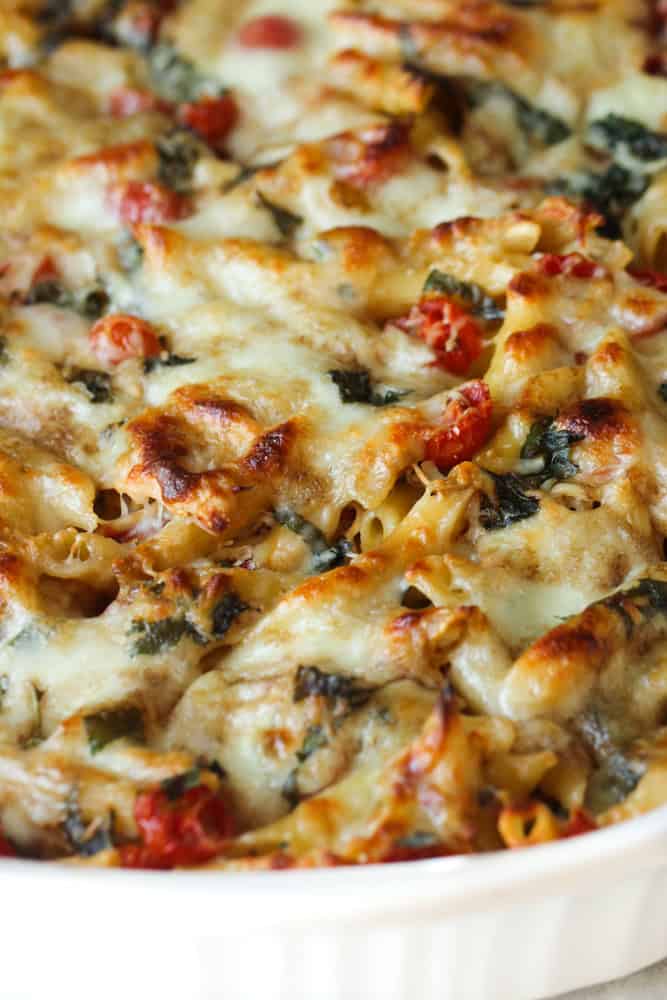 I decided to take my husbands favorite (we're talking EVERY time we go out to eat) salad and turn it into our Easy Caprese Pasta Bake.
With busy nights and cold weather, warm comfort food that's quick and does not require a lot of time or effort are all I've been making.
Make sure to try our Easy Caprese Salad HERE!
How to make Easy Caprese Pasta Bake: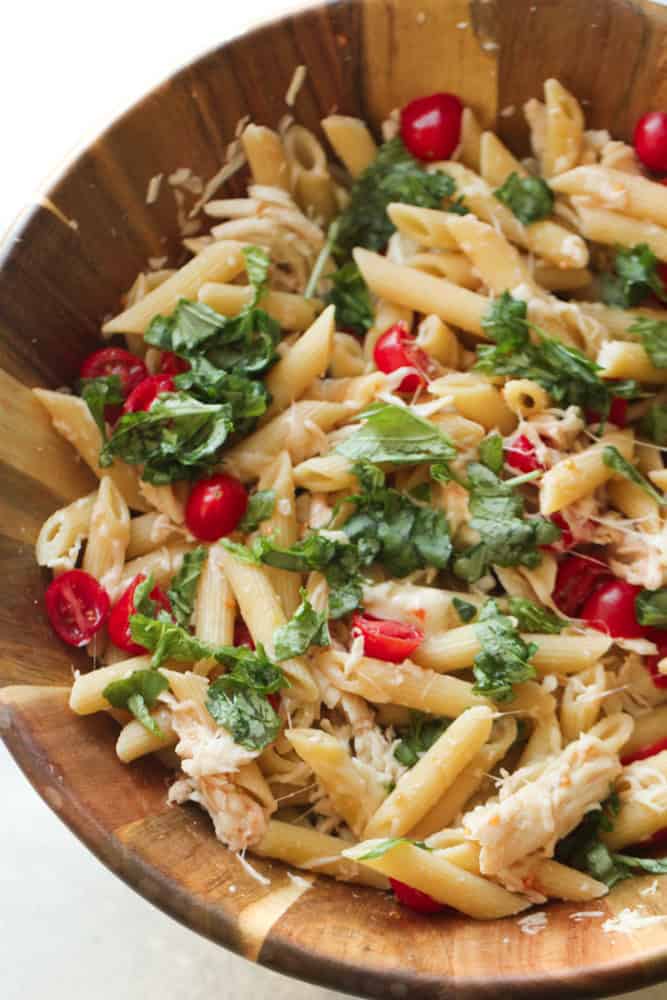 Start with your noodles. I started with my favorite Penne noodles, but any kind of noodle will work in this recipe.
Prepare your noodles. I boiled my noodles for about 5 minutes, not quite cooking them all the way, but softening them.
Combine your ingredients. I then added about 2 tablespoons of shredded basil, 1 cup of mozzarella cheese, 2 cups shredded chicken, 1 cup chicken broth, and 1 1/2 cups of chopped cherry tomatoes.
Add some garlic. Once all of that was mixed together I sprinkled some garlic salt and powder over the noodles and

gave it one more stir to combine all of the flavors.

Transfer it to the pan. Then I dumped the noodle mixture out of the bowl and spread it out evenly on the pan. A lot of the heavier toppings, like the chicken and tomatoes kind of stuck together or ended up at the bottom, so make sure to spread those out.
Add the chicken broth. I poured a little more chicken broth in the bottom of a 9 x 13 inch pan, and sprinkled just a little more basil.
Top it off. I topped our Caprese Pasta Bake with some fresh sliced Mozzarella cheese (the cheese counter at your Kroger

store has the BEST fresh cheeses.)

Add the drizzle. Added a quick drizzle of balsamic and olive oil, a little more cheese (no shame) and popped it in the oven for about 30 minutes.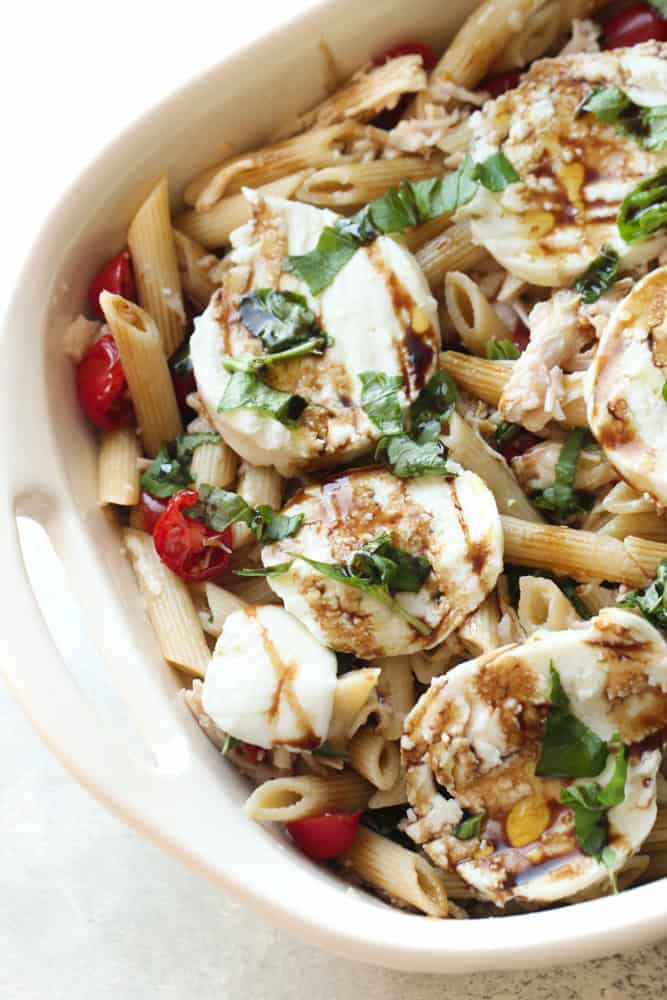 I love how simple this dish is to make. It only requires a few simple ingredients, but has the most amazing taste.
It's also a fairly healthy meal, that doesn't' require much of your time. If you have salad or pasta lovers in your life, you need to make them this.